BUCEANDO TORTE DE CHOCOLATE MEXICANO
---
---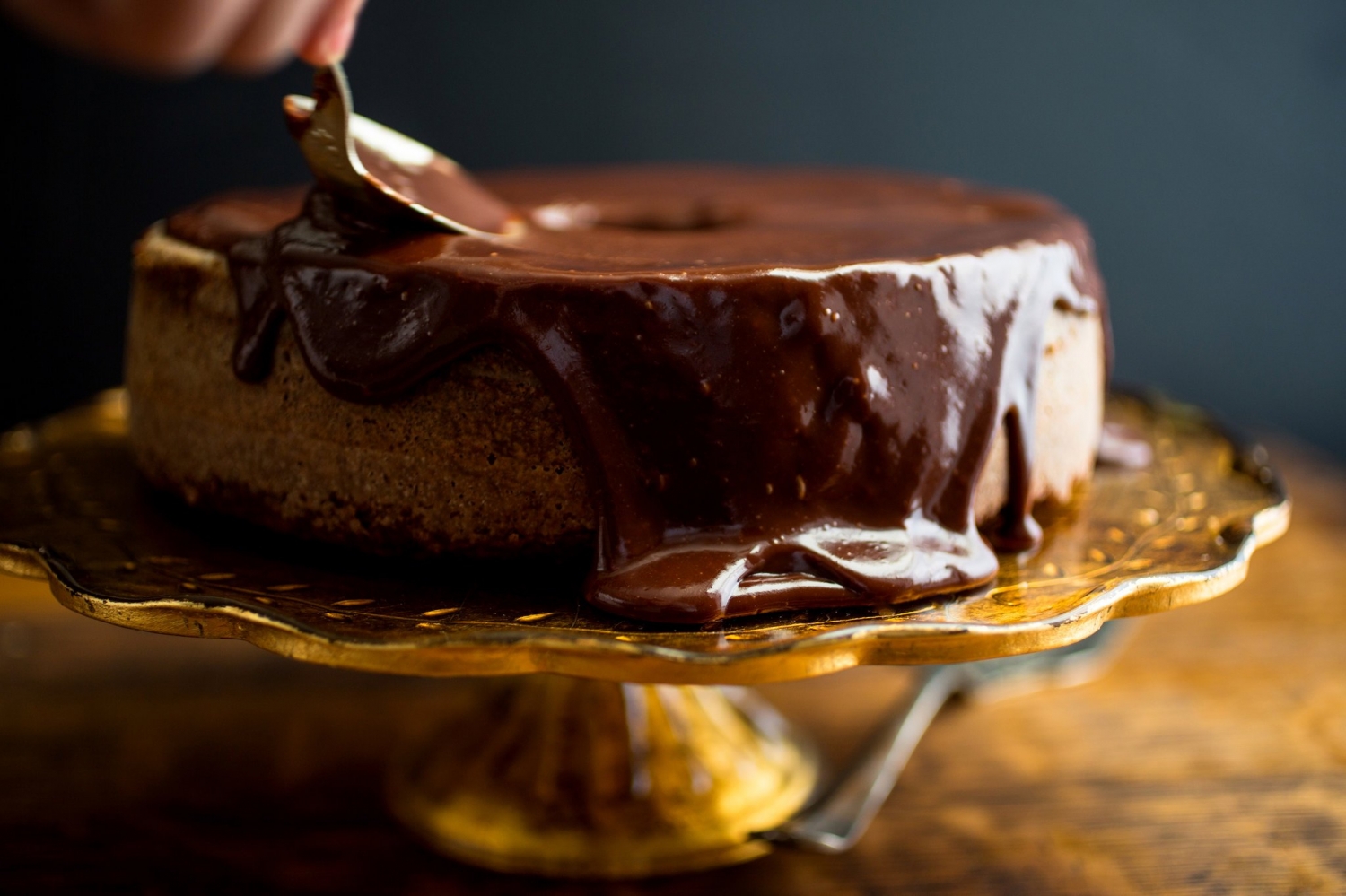 Best chocolate cake in Mexico. Carla and I can attest to that.
On a recent visit to Mexico we enjoyed this magnificent chocolate cake. Moist, packed with chocolate, yet light and not overly rich. It certainly ticked all the boxes after a night out when one needed a Caffè and Torte.
Domecq's Presidente is the brandy of choice consumed by Mexicans, a very popular drink. KWV will do too!
SYRUP:
200g (250ml) granulated sugar (I would use a less sugar 200ml)
200ml water
50ml Calvados (Brandy)
Mix all the ingredients, heat, stirring well until the sugar has disolved completely. Cool the syrup completely. The colder the better. (If you're using an ordinary cake tin, butter and line the bottom of the tin with baking paper. Use less of the syrup about 2/3 will suffice)
CAKE:
250ml Cake flour
30ml baking powder
250g butter
2,5ml salt
125ml sugar
200g 70% dark chocolate, chop up into very small pieces. It's easier to melt.
5 extra large eggs
30ml Calvados (Brandy)
Use a RING PAN (it has a hole in the middle! tuitpan) 25cm in circumference and 11cm deep. Coat with melted butter. Pre-heat the oven to 180֩C (350֠F).
Sieve the cake flour, baking powder and salt together. Make sure these ingredients are very well sieved.
Melt and butter, sugar and dark chocolate together over a pot of boiling water. Make sure the wáter does not touch the container. Chocolate is inclined to burn easily.
Pour the melted ingredients into a large mixing bowl. Add eggs one at a time beating continuously. Beat well.
Add the brandy and beat well.
Lightly fold the flour mixture into the egg mixture. The consistency is smooth and runny.
Pour into the buttered ring pan and bake for 40-45 minutes.
Remove the cake from the oven and IMMEDIATELY pour the ice cold syrup over the entire cake.
Cool the cake in the pan before removing.
Ganache:
200g Whole nut chocolate of choice (use a good quality chocolate), break into small pieces.
50ml Cream
Melt the chocolate, once again over boiling water make sure the bowl does not touch the water. Once the chocolate has melted cool down a little bit before adding the cream and mix well. Cool down completely before applying it to the cake.
Coat the top of the cool cake with the ganache. Garnish or decorate with shavings of chocolate to taste.
UP YOUR GAME by adding a good 30ml STRONG BLACK COFFEE to the cake mixture enhancing the chocolate.
CARLA USED: a butter icing with cream cheese to sandwich her two layers together and topped the sides and top of the cake with the icing before applying her ganache. She garnished the cake with various chocolate balls. Looks delicious, decadent and moreish! (picture above)
Buen provecho
"Claret is the liquor for boys; port, for men; but he who aspires to be a hero must drink brandy…There are, indeed, few who are able to drink brandy. That is a power rather to be wished for than attained." – Samuel Jackson
---