Clams Crabs and Cookery Courses
---
---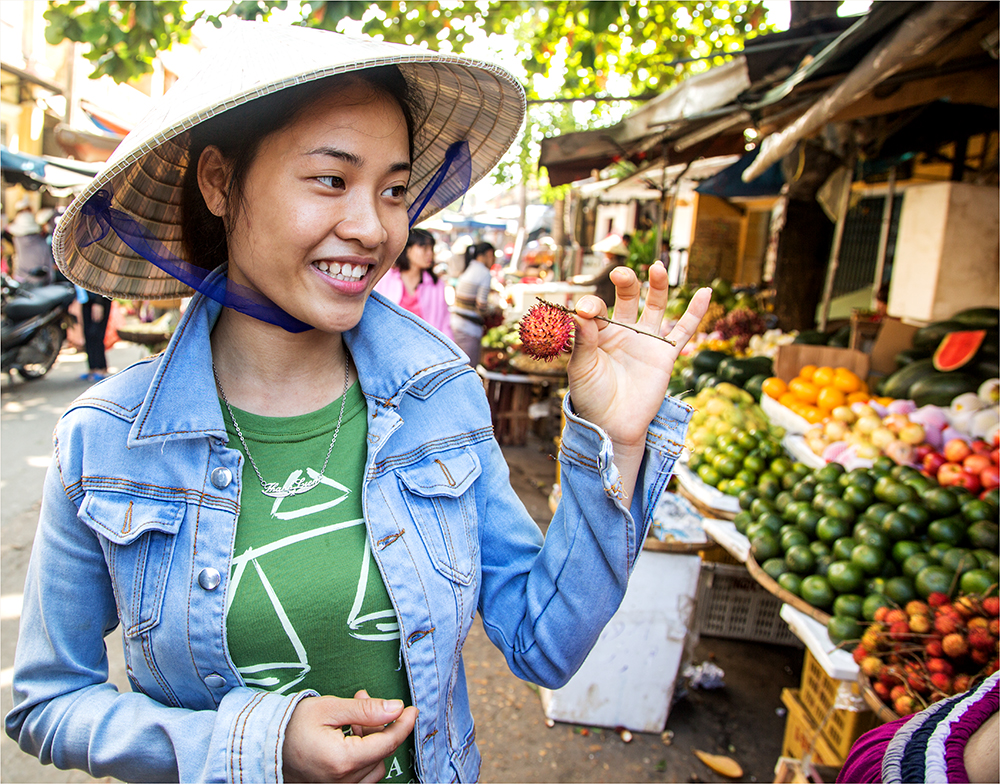 Slipping into a sexy, starched apron with a new recipe in one hand and a flute of bubbles in the other is bliss. The olive in my Martini is attending a cookery course re-kindling my passion for food, where delicious recipes are shared, prepared and then enjoyed by the group. Good food and good company always leads to new friendships.
"There is no spectacle on earth more appealing than that of a beautiful woman in the act of cooking dinner for someone she loves"― Thomas Wolfe
There's also nothing nicer than watching a Chef at work, especially when every ingredient is treated with the utmost respect. The cherry on the cake is attending a cookery course where new techniques are taught, delicious recipes are shared, prepared and then enjoyed by the class.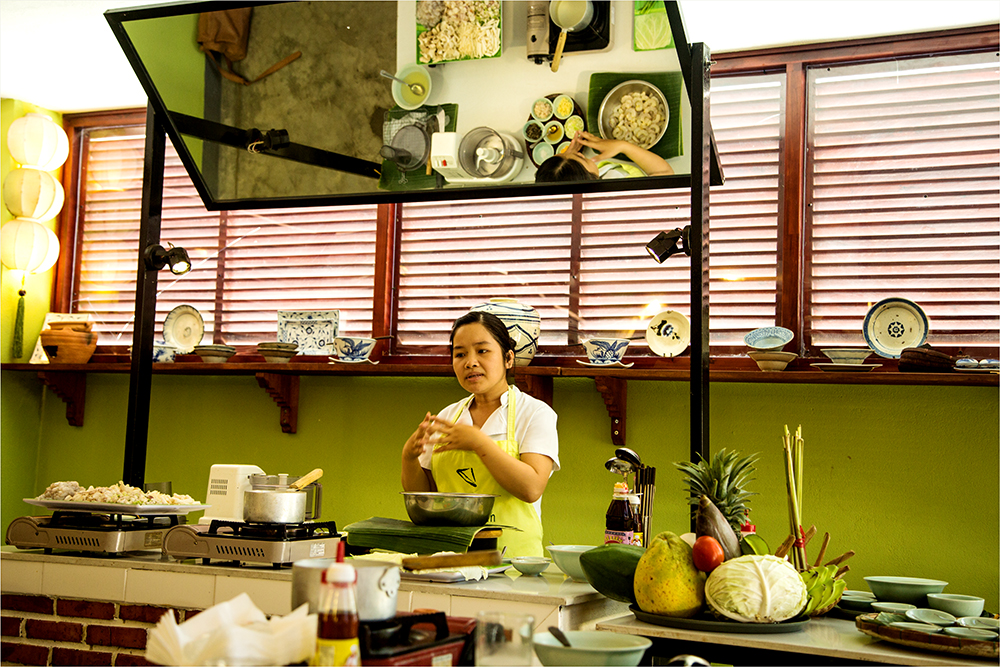 To cook dinner for loved ones every evening requires commitment, passion and enthusiasm and the only way to be inventive and prevent boredom is to acquire new recipes either by watching good TV channels, reading recipe books, searching online or attending a Cookery Class, and then to entertain your honoured guests and family with what you've learnt. I was thrilled to be accepted to do a Master Class at the Morning Glory Street Food Restaurant and Cookery School in Hoi An.
All the participants met at the restaurant. We then boarded a boat and floated down river to the Hoi An Fresh Food Market where we were guided through the different sections, tasting seasonal tropical fruits and vegetables, some unknown to us. We were shown exotic herbs and spices used in Vietnamese Cookery and saw butchers at work in the fresh meat section. I was fascinated by the fresh fish, crabs and eels still swimming in large plastic bowls. The market is a bustling place where housewives, chefs and street-food cooks come to purchase their fresh produce every morning.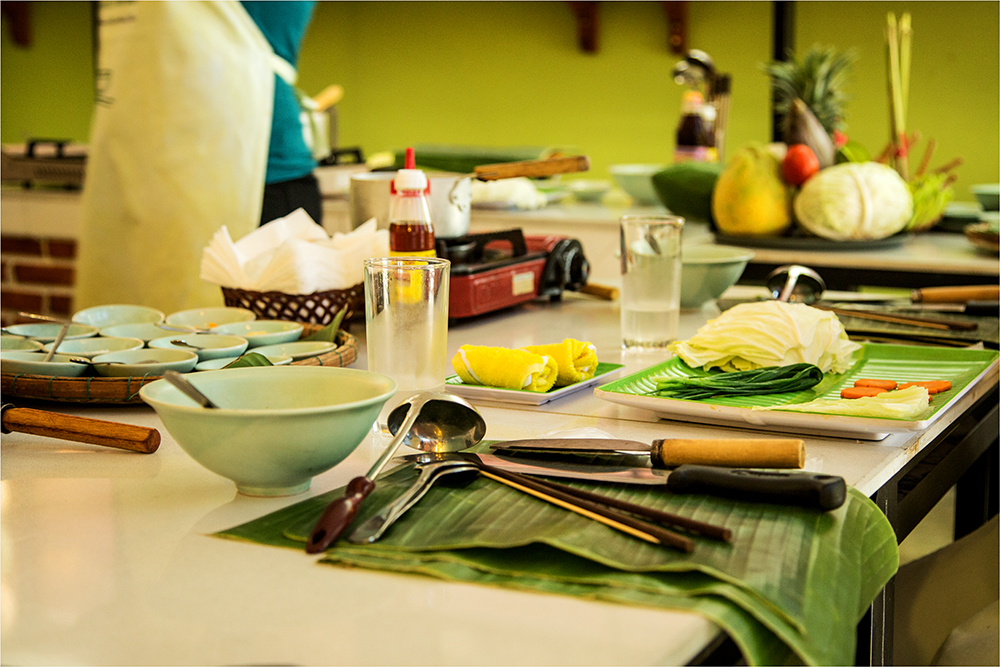 We returned to the Street Food Restaurant, where we were taken on a culinary tour, tasting the most amazing morsels like: Frogs legs, Duck embryos, sweet breads, snails in all forms and sizes. We saw fresh rice noodles, rice pancakes, the thinnest wraps and delicious Dim Sums painstakingly being made by women who are masters at their craft. For breakfast we could select any of the dishes on offer from a wide selection from the Vietnamese buffet. I picked my favourite Bun Chai a Northern Vietnamese breakfast staple. Heavenly! Deliciously fresh, ice cold Limeades and other fresh fruit beverages were served all the time.
Our teacher was a very accomplished chef who told us interesting anecdotes about Vietnamese food especially the role food plays in the Vietnamese home and the importance of impressing one's Mother-in-law. Her knife skills were astonishing and we were mesmerised by her folding, mixing, cutting and chopping of the ingredients. She had a wicked sense of humour and we quickly settled down and hung on to her every word.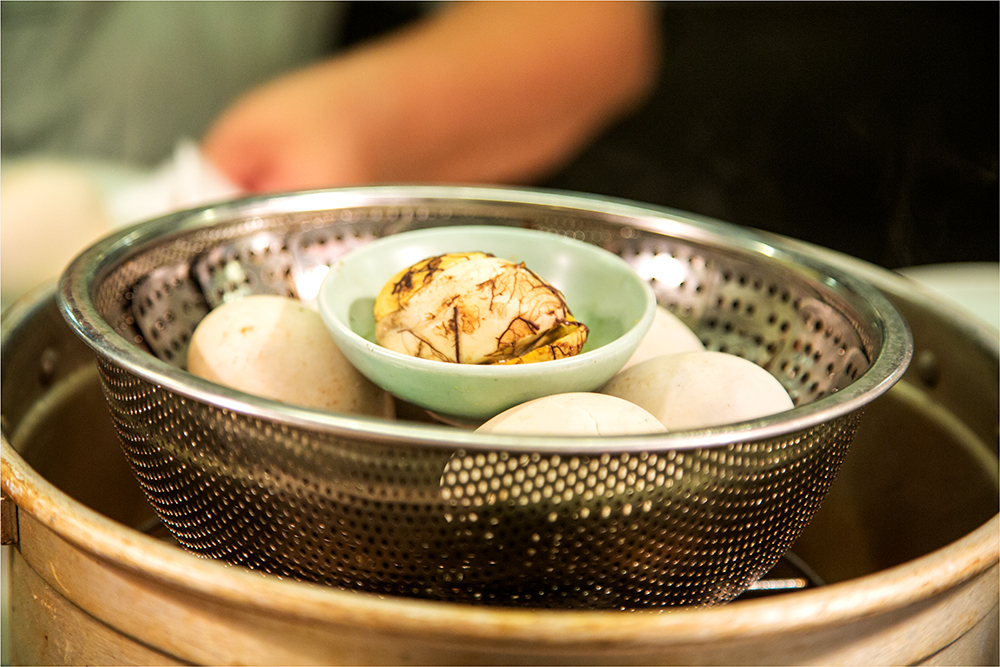 The secret to successful Vietnamese Cookery is freshness and balancing flavours perfectly. Every dish must have the following elements: sweet, bitter, tart, sour, hot and cool. The art is doing this perfectly. Housewives would haggle, bargain, test, taste and sample each ingredient and take home only the best ingredients to please her family, fill their tummies and feed their souls.
Our Master class was hands-on so we made each dish guided by the Chef and her assistant. The menu was as follows: Vegetable Stock, Cabbage Leaf Parcels with Shrimp Mousse in Broth, BBQ Chicken and Lime Leaf, Mango Salad and Banh Xeo – Crispy Hoi An Pancakes. My mother-in-law would be impressed, she loved "Chinese" food!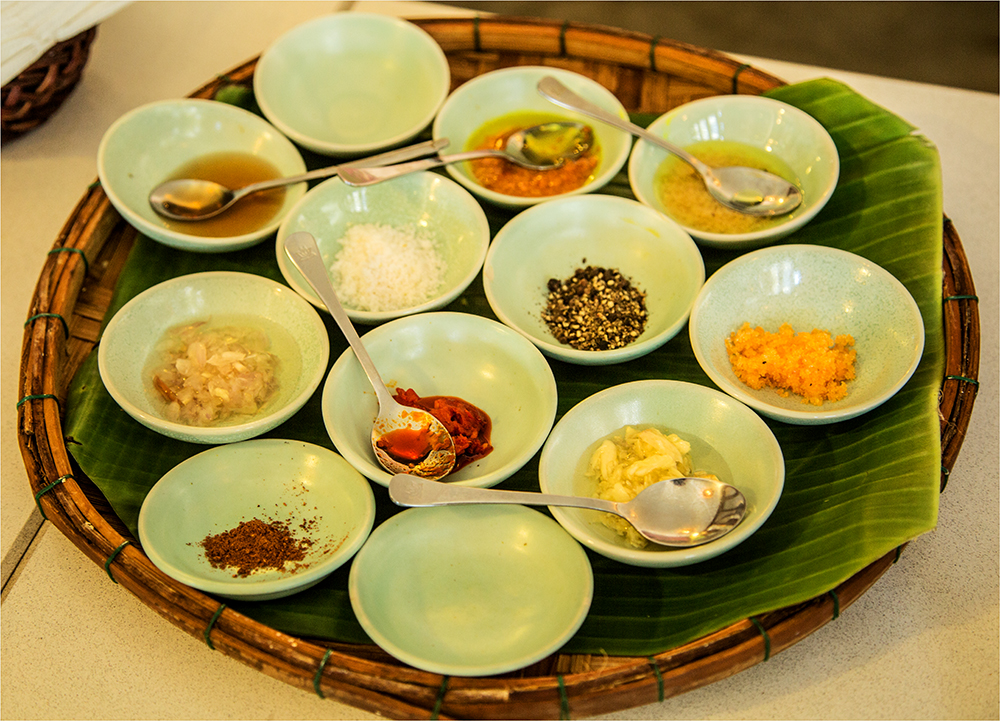 These dishes may seem simple, but, the techniques used, the folding, turning, simmering, skewering and ultimately serving and garnishing the dishes was done with precision, care and utmost respect. Afterwards we all sat down to lunch getting to know one another a little better before we went on our separate ways.
Not only do I recommend the Master Class but I urge you to do a cookery course in Vietnam, many are on offer, but, I would say the classes offered at The Morning glory Cookery school are really top-notch as the owner Ms. Vee is passionate and committed to showcasing only the very best Vietnam has to offer, using the opportunity to not only teach people about food in her country, but she tells its story too.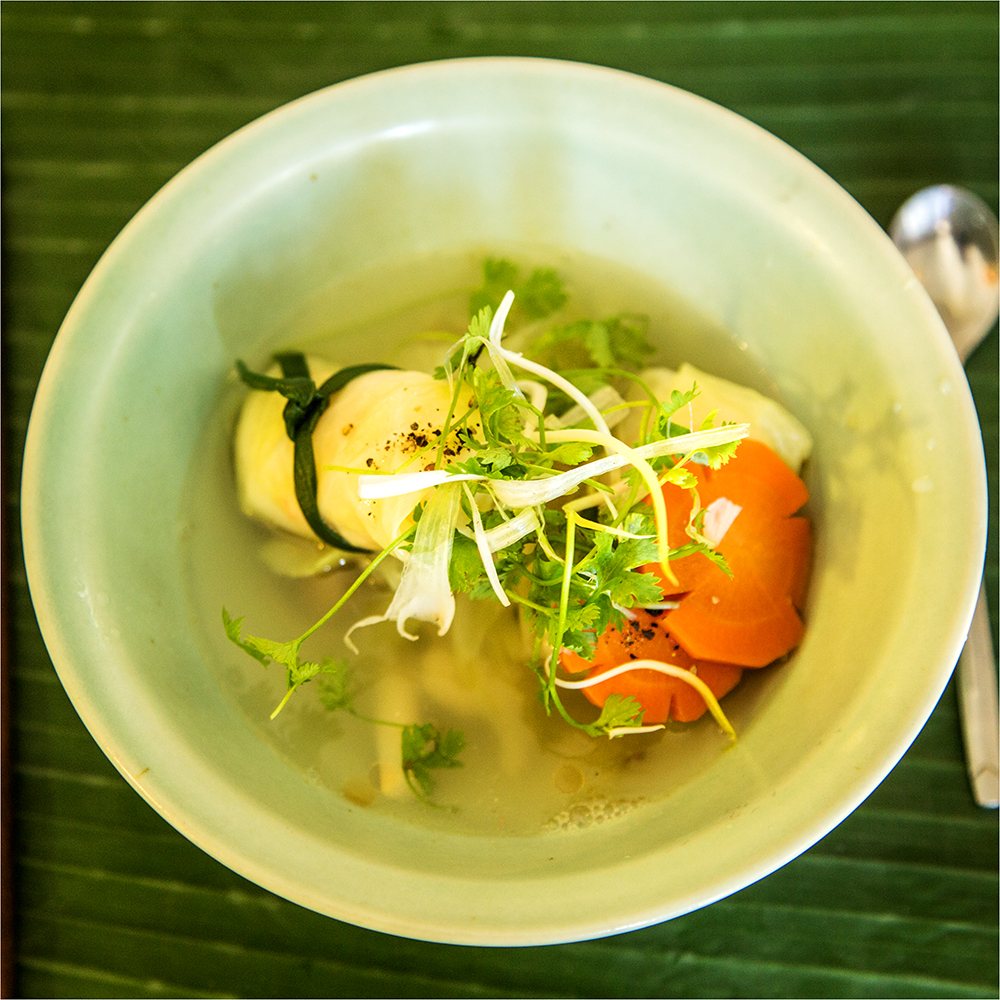 We received the recipes for all the dishes we made. We also received a surprise gift, a traditional Vietnamese peeler. I of course couldn't leave without a copy of Ms Vee's beautiful "Taste Vietnam - The Morning Glory Cookbook". If I could I'd sleep with it under my pillow!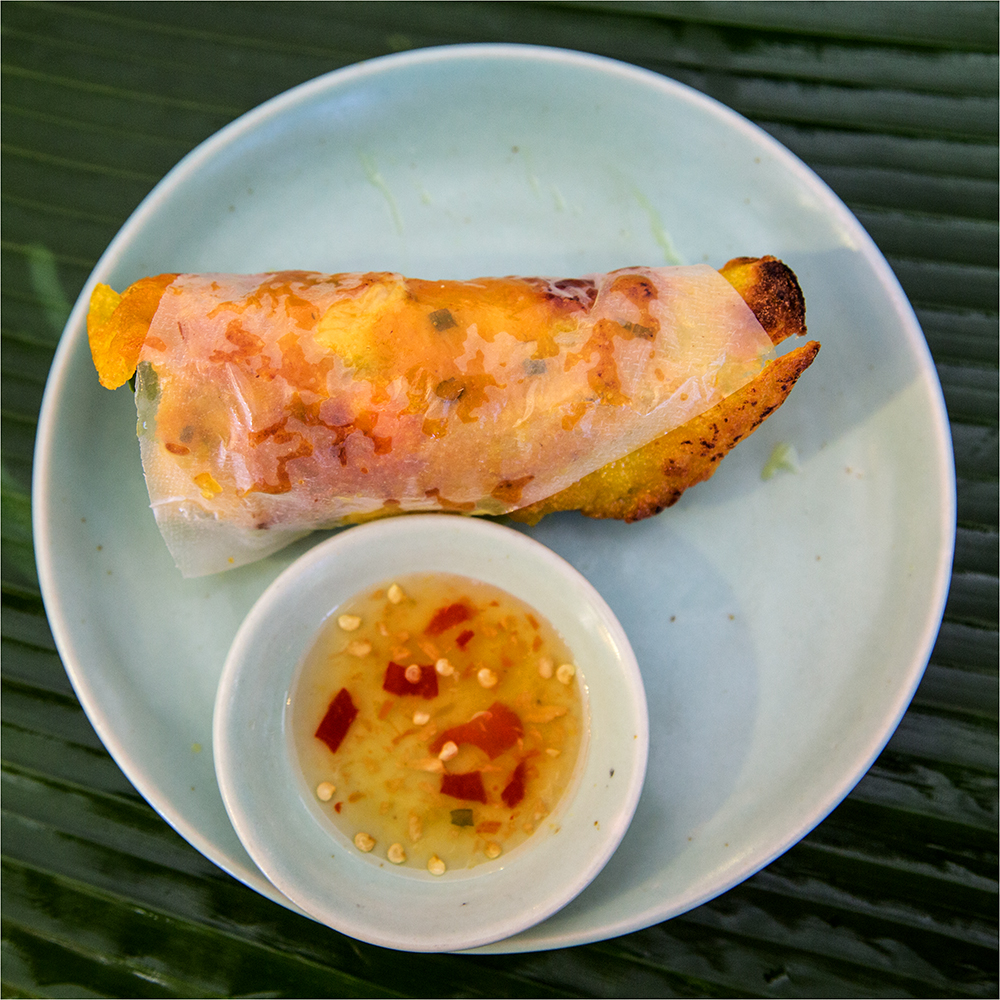 To book a course or find out more or to visit the Street Food Restaurant:
106 Nguyen Thai Hoc str., Hoi An, Viet Nam
Tel: (84 510)2241 555 2241 556
Fax: (84-510) 3911 431

http://www.hoianhospitality.com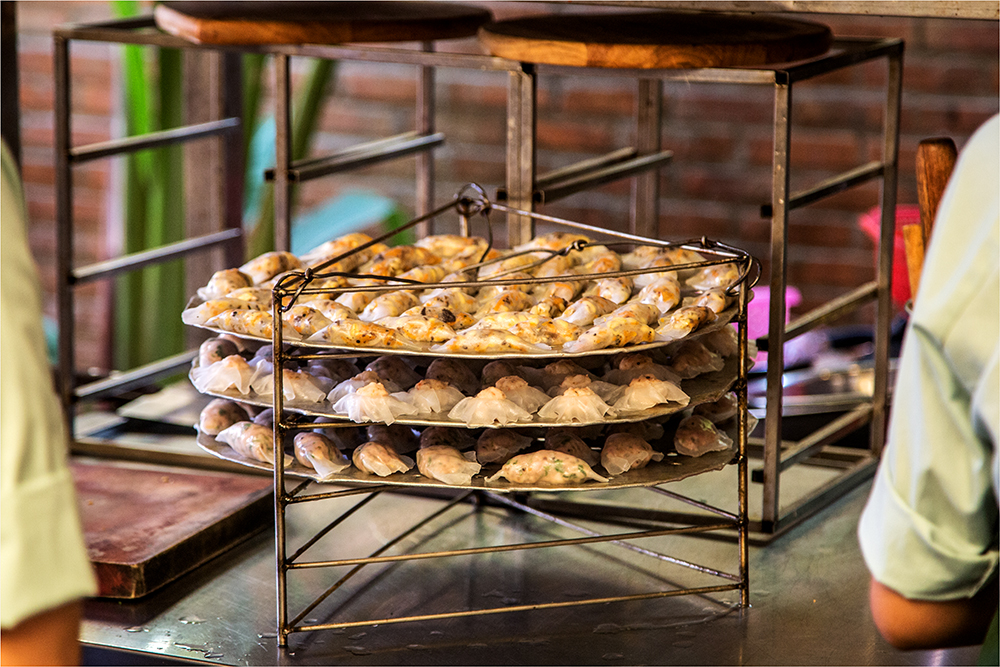 ---