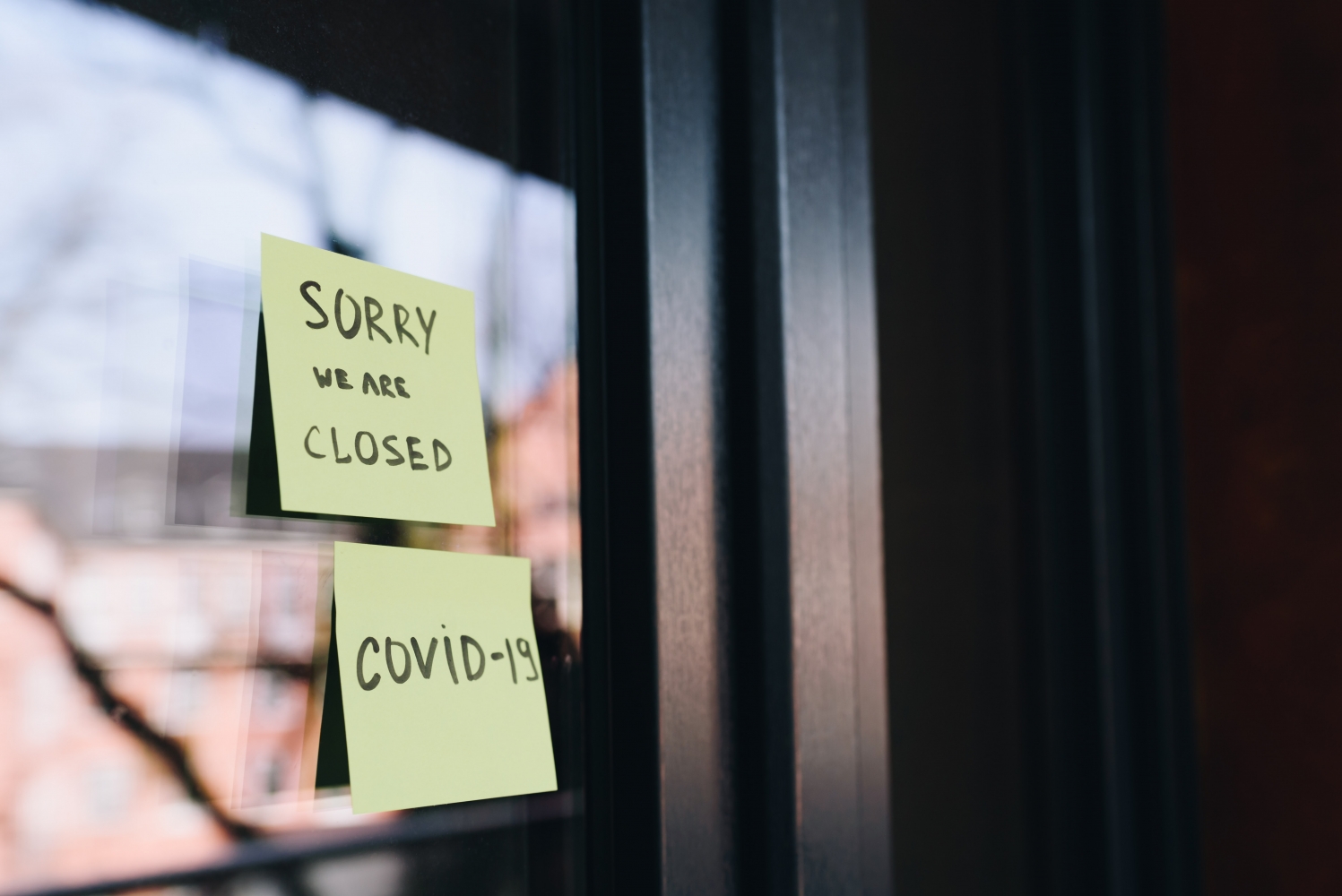 Covid19 stumped even the writers of Horoscopes who did not predict this devastating pandemic. No, as far as all the psychics go, we're still plain sailing. They've let us down miserably. My prediction for today. Cancerian. "Since Mercury is just about to turn retrograde, it's best to keep things open-ended and be more careful with what you communicate; it's better to keep things light and unlocked for now." With this warning in mind, I'll not be spilling all the beans.
As Covid19 drags on and we remain under semi-lockdown, my mood is also becoming gloomier. To pinpoint the reasons why are difficult. Laying the blame on winter is easy, but we've experienced the most remarkably beautiful, sunny days. It's unfair to complain. Last week our mountain ranges had a light dusting of snow covering their peaks, enchanting us and giving families a unique opportunity to venture out and into the countryside.
Baking, cooking, and trying new recipes is one of the things I did every day. Jamie Oliver, Ottolenghi, and Delia Smith are my new best friends. At the same time, I pummel bread dough, whip up meringues, soufflés, and sponge cakes I take my frustrations out on beautiful ingredients and have found myself even talking aloud while chopping, grating and stirring custards.
While walking around and around our property with my earphones on, I was transported by the writings of Laurie Lee's biography Cider with Rosie, Jeffrey Eugenides' Middlesex, and South African author Jo-Anne Richard's The Imagined Child. The laps around our property soon evaporated as I listened, and I managed to do a 20km walk on the last Sunday before we entered phase 3. The only witness to my loops was my neighbour's broody son who'd come out occasionally, staring morosely at me while he pulled on a cigarette. It took me three times around the "block" from his light-up and first drag to stubbing out into the overflowing jam tin. I'm embarrassed to confess that, since walking's permitted, I've only ventured out three times.
Just before lock-down, Butch was able to buy a stand to set a bike up as a stationary exercise bike, which we regularly used with an App for Spinning. Unfortunately, it makes a hell of a din, and our neighbour complained. It woke him up at 5h30 (I can't blame him for complaining). Our routines had to be adjusted! Butch has persevered and religiously exercises in the evening after work. I don't.
Writing down words and stories is something I love doing. Telling our stories is my way of communicating. To do so, proficiently, is something I strive for every time I write my thoughts down. It was with great eagerness that I entered and completed three writing courses, for fiction, during COVID19. Jo-Anne Richards and Richard Beynon are the presenters of the sessions that are available on their website https://allaboutwritingcourses.com/ They have a full bouquet of options, and anyone can sign up.
After three months of writing fiction every day, being edited and enduring the remarks and suggestions, which are all valid and useful, I found myself emotionally drained and creatively burned out. It is hard work, and the more I learned, the less I know. I'll give it a break, and when I've recovered a measure of confidence, I'd like to get back to my novel.
Covid19 presented creative thinkers with an opportunity to create a side hustle, to re-invent ourselves under extraordinary circumstances, and to learn new skills, especially in the world of technology. Zoom became a life-line and an excellent way for us to communicate with family and friends seamlessly all over the world. My parents at 88 hooked up, and now we have weekly chats. My mother, who suffers from dementia, eagerly comes online to chat with all and sundry. The grand-children enthral them with new ways of coping and their innovations during lock-down as summer approaches in Canada, France, and the USA. I have weekly chats with friends from all over the world. It's great. https://zoom.us/
As we shut ourselves off from the world and locked up in our homes, panicking about an uncertain future, innovation stepped in. All around us, small businesses have become pro-active. We now have weekly deliveries of fabulous, fresh, organic fruit, vegetables, oils, meat, and dairy products available from the Groenstoor. To be on their mailing list, email info@purebolandmarket.co.za Follow their Facebook page. (They now deliver countrywide too). I was able to order a delectable cake from Juanita Stanbridge owner of Decadently Delicious Cakes & Food, WhatsApp 073 104 6545 delivered to my doorstep.
On Mother's Day, I surprised my parents with a delicious hot meal, a roast with all the bells and whistles. Delivered to their door by Jo-Ann, owner of Karmenaadjie in Onrus 071 683 6408. The convenience of having a home delivery to the elderly, who are our most vulnerable, is a lifesaver and a welcome treat.
We've treated ourselves to several deliveries for the best Fish 'n Chips in Worcester, from Mr Phil Food 060 466 3998 the slap chips are a treat and the portions very generous indeed.
Restaurants are delivering, home bakers and cooks are tempting us with their creations, and it's now even possible to order a famous Chef's box to warm anyone's heart. Try The Test Kitchen, La Colombe, and Wolfgat's Kobus van der Merwe. Fine dining at home has just got easier. I couldn't ask for more.
Shopping malls and queues have made shopping a tedious errand. The allure of online shopping becomes more enticing every day. In the future, I will make use of all alternate avenues available. It's convenient, cheaper, and time-saving just to click. With a click, we should be able to access an App for convenient shopping.
Home entertainment has never been more accessible with affordable sites like Netflix, Showmax, Amazon Prime, and AcornTv. I have even been able to play the occasional bridge game on Bridgebase https://www.bridgebase.com/v3/
We download music from Spotify, movies, books from Audible and attend online learning courses. I subscribe to interactive Yoga classes with Olivia Kroukam Yoga WhatsApp +27 82 927 4952
When the realisation dawned that our plans to travel is thwarted the impact of the lockdown became a reality. Not knowing when our borders will reopen shuts the door on planning a trip, which brings to mind hopeless despair. We have been fortunate always to have a trip planned, be it long or short, far or near. This state has motivated me to start reading travel books, and last week I picked up two books by Lawrence Green in a secondhand bookshop. The knowledge that a book has a history, and someone else has read it before is comforting and what I need now.
But all is not lost, we've been very fortunate and did take the Honey Badger for a spin and a sleep-over… I shall tell you about that later.
My Covid19 diary came to a grinding halt a few weeks ago. Most of my days were spent doing writing assignments. I also found that I was living in my head more and didn't have a desire to record anything. As time drags on, and I realise, as I internalise more, I've become sad. I have to make a decisive effort to cheer up and get moving, which I do with cooking and creating in my kitchen. This is the conundrum of COVID for me. On the one hand, this pandemic has unleashed a wave of inspiration but, on the other, a wave of despair too.
---oOo---
Today's recipe: All recipes are simple with few ingredients, many are seasonal. Ingredients should be effortless to source PLUS the recipes are all tried and tested.
EASY ORANGE SPONGE CAKE WITH ORANGE CURD FILLING OR CRÈME PATISSERIE.
Although I love cake for tea, baking is not my forte. This easy recipe is flop-proof and can be baked and served within a few hours.
220g self-raising flour, well sieved
10ml baking powder
220g soft butter, at room temperature, slightly beaten to soften even more
200g caster sugar
4 large eggs
Zest of 1 orange
60ml orange juice
Pre-heat the oven to 170C.
Grease two sponge cake tins and line with baking paper also greased.
Into a large mixing bowl sift the flour and baking powder, holding the sieve up high to aerate the flour. Add all the other ingredients and beat thoroughly until smooth using an electric whisk. (I use my Kenwood chef). If the mixture is a little dry, add an extra 10ml orange juice.
Divide the mixture into the two prepared tins and bake for 30 minutes. Check to see whether cakes are ready by lightly touching the centre of the cake; it should be firmish. Loosen the cakes by sliding a palette knife around the edges. Remove the cakes after a minute. Let them cool down completely on a wire cake rack. Carefully peel away the baking paper.
Place on cake onto a pretty cake plate, and spoon filling onto the cake and smooth over.
Place the second cake on top and dust with icing sugar.
LOVELY ORANGE CURD
Substitute the orange with lemon or granadilla pulp.
Grated rind and juice of one orange
75g caster sugar
2 large eggs
50g butter
Combine the orange rind and sugar in a bowl.
In another bowl, whisk the orange juice and eggs together. Pour this mixture over the sugar.
Add the butter
In a saucepan, bring 500ml of water to near boiling point. Place the egg and orange mixture over the simmering water to cook stirring continuously until thickened. The curd should not boil.
Remove from the heat and cool completely.
CRÈME PATISSIERE
50Oml milk (I use whole milk)
1 vanilla pod, slit open
5 egg yolks
100g caster sugar
45ml cake flour
30ml cornflour
15ml butter
Bring the milk and vanilla pod to the boil. Remove from the heat. Leave to stand and infuse.
Whisk the egg yolks and sugar until thick and creamy. Gradually add the flour and cornflour. Remove the vanilla pod from the warm milk. Pour the milk into the egg mixture beating continuously as you pour. Return the custard to a clean saucepan and bring to the boil slowly over medium heat. Stir all the time. Simmer for a few minutes. Lumps may form but will go once you add the cold butter. Remove from the heat. Add butter and beat until smooth. Cool before using as a cake filling.
To serve with a pudding as a custard reduce the cornflour to 15ml.
Use the egg whites for a Meringue or a topping on Sago pudding or Lemon Meringue pie.
Stay safe. Mask up and keep your hands clean.
---