If Eyes Are Dim Eye Cannot See
---
---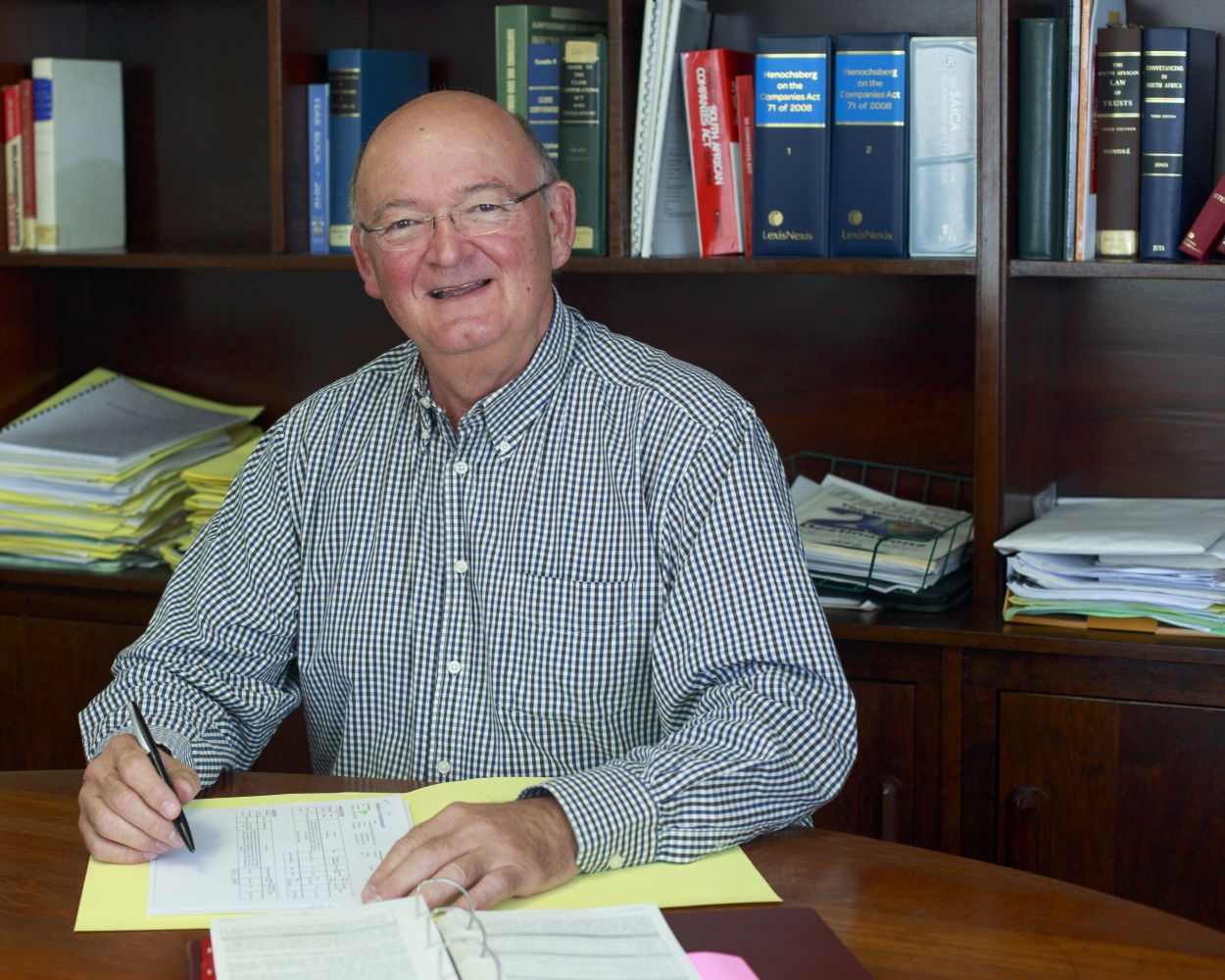 This morning while driving in congested traffic I decided to close my right eye in an experiment to see what it's like to have only one good eye. It's dreadful. Scary.

One's whole perspective changes. With only one eye my focus changed, my distance calculations were horrid and I lost my confidence. I was lucky. I could open my eye again and breeze on. Even the sizes of the cars in front of me changed and moved over to the right side slightly. My experiment failed after approximately 200m. But the worst of it was, I couldn't hear either!
Butch is not so lucky. In fact I only realise now how difficult it must be. Can you imagine you wake up one morning and your vision has changed completely? Your options are zero. You just have to suck it up and get on with it. Everyone with perfect 20/20 vision tells you your brain will adapt and then you're good to go. As simple as that. Believe you me everything has changed.
I believe one must go through all the "steps of loss" as identified by Elisabeth Kubler-Ross. The big five. The five stages of denial, anger, bargaining, depression and acceptance. Every person's experience is different and the stages can vary. Butch has undergone some/all of these I am sure. Of course trust in one's medical team also contributes towards one's experience.
If I'm honest and look back at the events as they unfurled I am surprised that we continued to do what we did. We were clearly in denial or, didn't realise the seriousness of the situation. I still recall how we sat all smiles as the one Dr said "do you want the good news or the bad news?" Butch replied "the good news" Dr said. "there is no good news! We must just wait and see, but, really, I don't foresee an improvement"! That cut to the bone, but, he was right. We just couldn't get our heads around that. Who can?
It's exactly a year since the event and I have to say that Butch's eyesight is not good. He announced the other day that his bad eye has become milky and he has difficulty in applying his daily drops. A few weeks ago he was still able to "see" the dropper which enabled him to aim and drop the medication with accuracy. That has changed. The evening ritual is now a matter of luck it seems. He has no idea where his drops are going, and only after numerous attempts is he lucky to have a drop plop into the affected eye. Which does pose the question. Is it still necessary to carry on with the drops? I think so, they are to keep the pressure down. I would like that to remain low for as long as possible.
At his June appointment with Carina Slazus, Butch reported double vision, split vision and a measure of night blindness due to the split vision. She tested and prescribed new spectacles which improved his vision markedly. He wears these almost permanently although he is able to read unaided. He reckons he is becoming a Cyclops!
It was explained that the radial keratotomy performed thirty years ago had caused the cornea to flatten, when the new lens (which is fixed) was inserted after the cataract operation nature could not take its course and natural adaptations when focusing, during daylight and nighttime couldn't take place. The artificial lens is unable to adapt hence the visual distortions.
Fortunately he is coping well with the spectacles and seems pleased with the results. Even his visual tiredness seems to have let up slightly.
At his annual checkup last week Carina found that the vein had bled again and this had caused his recent discomfort. She also removed an eyelash which had lodged itself in his eye causing an irritation. Fortunately his good eye is in good nick. He will continue with his drops.
Butch has really been remarkable in the way he's dealt with this blow and is still positive and looks forward to our many adventures. He even went off on his annual hunt. He will not be shooting blindly, he's not done that for decades but, he's still game for the fun and endured the windy Karoo to be with the boys. On a recent trip to the Kalahari and Mabuasahube he took up his camera again and the results are very pleasing indeed. His photographs are still brilliantly pin sharp.
He hasn't lost his sense of humour either. When asked what he thought about the state of the nation he replied "oh, I just turn a blind eye"! or when asked about the costs involved he replied "I get a pensioners discount plus I only pay for half the lenses in my spectacles, the other one is just old plate glass". He is not permitted to "feel" his way around anything! On the very rare occasion he feels cock-eyed, fortunately he hasn't got blind drunk yet!

So, as it seems to happen, on a very ordinary day, his life and ours changed forever. At our age our health is the most important consideration and must be taken seriously. VERY SERIOUSLY. When of a certain age it's incredibly frustrating and unsettling to be told, due to ill health, what to do when much of your adult life has been solely in your own hands, allowing you to make choices at whim.
I know this sounds silly but, I really do wish I could broadcast to the world, especially to "young" people that they must invest in their health and only occasionally burn the candle at both ends, don't make it a lifestyle. An unhealthy lifestyle will take its toll. That is a given. I do know that hindsight is 20/20
---