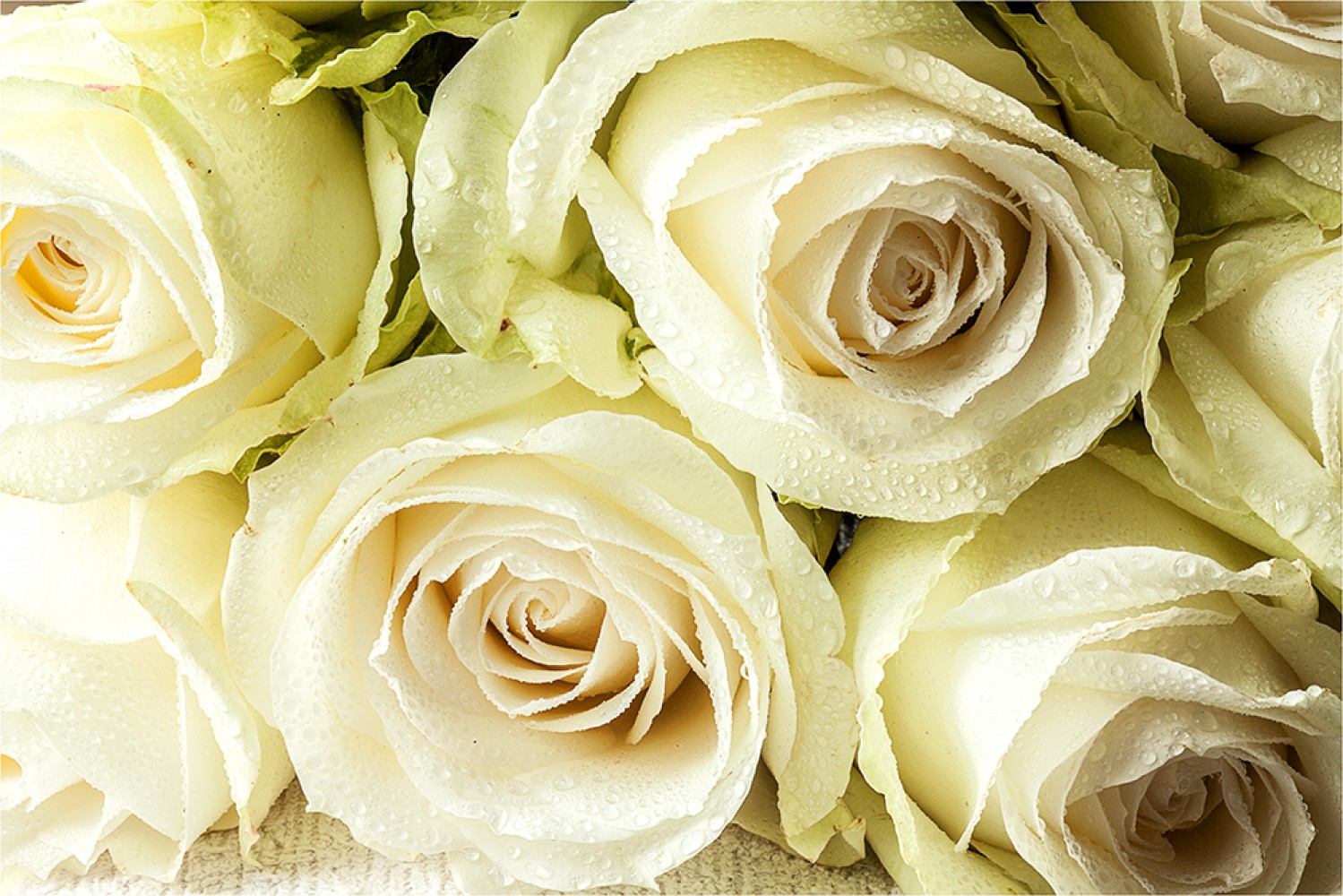 "Women think of all colours except the absence of colour. I have said that black has it all. White too. Their beauty is absolute. It is the perfect harmony." ― Coco Chanel, Chanel Today is a WHITE day. I know I have the right theme for a day when I get butterflies in my tummy. That's exactly what happened when I walked past the white roses for the umpteenth time today. I had a light bulb moment. No colour was what I'd do. Not Monochrome, that's for another day. Just plain old white.
I have had a love affair with white for at least 12 years now. At one stage my Precious warned everyone that they shouldn't get too close to me especially if I had a paint brush in my hand as they'd be painted white.
The painter greeted me with a huge smile when we arrived to see how their progress was when we renovated our home. They'd painted the fountain WHITE, the cherub, which had taken 25 years to get all nice and lichen-greeny-black and slimy was deathly white. They beamed even more as my jaw dropped and all colour drained from my face! It's still not quite the way I like it!
I opened all the cupboards in the house and turfed out some of the white things, antique embroidered linens, cutlery with bone handles, crockery, jugs, flowers even my defoliator. In the late afternoon I set up my tri-pod, macro lens and started shooting.
As the light changed so did the shades of white, which almost became yellow, pink, mauve and touched on grey. Never underestimate the lighter shades of pale. 50 Shades of White they're all here.
I tried different ISO's, varied the shutter speeds, apertures got larger and shutter speed got slower. With my Macro lens I have to use an aperture of at least 32 to get a broader band in focus.
Textures and layers deepened with the Macro lens too. Irregularities and flaws in the "subjects' were highlighted at the lack of colour which normally would draw the eye. I like that.
Here and there are touches of subdued colour which I tried to subdue even more by jacking up my contrast.
There are more photos than usual but the subject was incredibly interesting and I couldn't stop. It's very late I need to get this out. Good night!
"I had a dream about you. Our relationship faded from red to white, and somewhere in the middle, in the pink zone, I told you I loved you and you returned it. However, at white, our relationship went black and I sought red in the arms of another woman."― Jarod Kintz, Dreaming is for lovers
I hope you've enjoyed this blog, if so, do SUBSCRIBE and follow my progress
---