Morning After The Valentine Night Before
---
---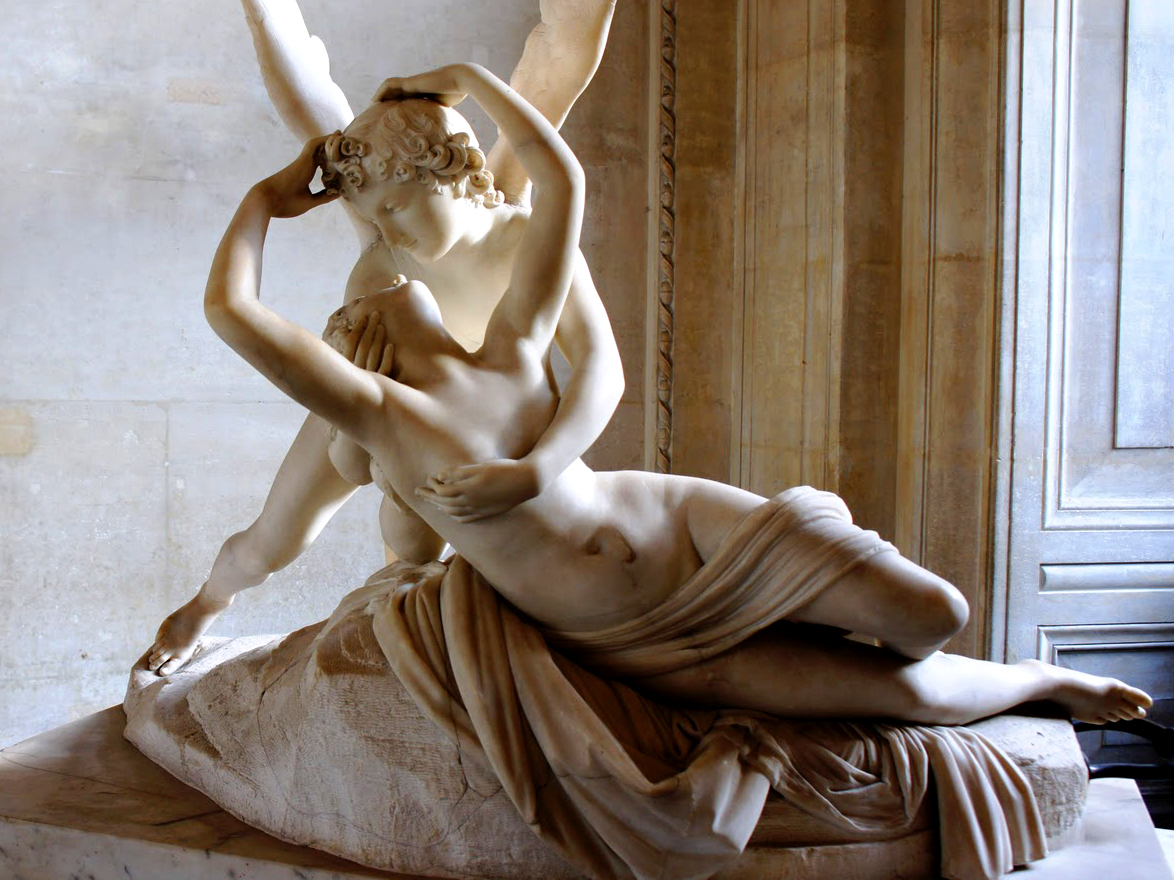 I have carpet burns on both knees and my forehead is blood red and burning. On Sunday morning I had: lower backache, a blinding headache, swollen ankles and my pedicured toes had blistered, I throbbed!
I have no regrets and I'm not complaining. I am "just" over the 50 year mark so "regret" is not part of my vocab! Fortunately I wasn't alone in this boat; my Precious said he definitely has water on the knees and he cried out in agony every time he had to pay the car guard (from digging into his pocket) the torn ligaments in his shoulder need more than Cortisone. Thank goodness I had my Prada's, a stash of Myprodols, flip-flops and White Tiger Balm on hand. I used a heavy hand when measuring the aroma therapeutic salts into the bath and had a huge slice of cake for breakfast, which did the trick.
All this spells fantastic, brilliant, gorgeous, vibrant, exciting and: we must do it all again! A weekend in Cape Town. Doing it like a tourist.
Our first stop was AC Motor Homes, a 4X4 workshop in Brackenfell, to have a look at trucks being converted into Overlanders. What an eye opener to see how little space one needs to live in if ones planning is meticulous and the craftsmanship is done by a professional perfectionist! From the chassis to the cutlery, every rivet and grease nipple is of the highest standard using the best materials a clients budget allows. It's back to the drawing board for us, this time with more excitement than ever. Precious has his heart on a truck returning from the Dakar rally held earlier this year. We think it has our name on its container.
Pensioning with Precious isn't for the faint hearted, he informs me that it's on the cards that I'll have to get a heavy duty drivers' licence. That is really absurd, imagine me reversing a truck or negotiating a parking bay!
AC MOTORHOMES
Manufacturer
Address: 31 Industria St, 7560
Phone:021 982 4327
Website: www.acmotorhomes.co.za
An African Villa was where we would spend the weekend, nestled on the slopes of Table Mountain in Tamboerskloof; we stayed in one of three semi-detached Victorian cottages. Beautifully restored, the themed cottages all speak of gracious living. Large spacious rooms flowing from one space into the other. Muted earthy tones and luxurious finishes and fabrics were used throughout the house, creating an atmosphere of serenity. Our bedroom was well proportioned in shades of cream. I loved the sense of romance the canopy over the bed created. Showers are my soft spot and this one had an excellent spray, hot with good pressure, but, it's situated in the bath. This makes me less enthusiastic as I'm always afraid of slipping and falling even with the rubberised bath mat. Of course I preferred wallowing in a cloud of perfumed steam so opted for a soak in the bath. Breakfasts are served outside, weather permitting, a good selection of dishes and a cooked English breakfast. We did enjoy the Port left out for guests returning from a night out on the town! The house boasts an excellent collection of art and artefacts from local and African artists which is for sale, making this a one stop shopping experience too! Staff members are well trained, friendly and helpful. The target market would be foreign visitors and I can imagine they would be very impressed with the management's local knowledge, suggestions and willingness to serve and please. If you can, choose a suite which does not access the pool and outside dining area. "If you can hear them, they can hear you" is my motto, I prefer complete privacy and anonymity . Although street parking is limited we were assured our car would be safe, which it was. We thoroughly enjoyed our stay and would recommend the Villa with confidence. As a lot of things are within walking distance we enjoyed our walks and felt very safe at all times. The Hop on Hop off Red Bus stops at the Mount Nelson or in Long Street both a stone's throw from the Villa. A reliable taxi service is always on stand-by too.
AN AFRICAN VILLA
19, Carstens str,
Tamboerskloof,
CAPE TOWN
TEL: +27 214232162
FAX: +27 865130693
Email:
www.anafricanvilla.co.za
We hit the road as soon as we'd unpacked and headed for a sundowner. We thought we'd "Pub Crawl". Our first stop was "Power and the Glory" a quaint watering hole on a busy intersection on Kloof Nek Road. Loaded with oodles of character, this is what my posh friends might call slightly seedy, but it's not! It's casual, friendly, trendy and unintimidating. The attached pub is called the Black Ram. We seated ourselves down at the Kiosk style window seat and watched the colourful habitués. Precious loved his Beef Pie, made in the traditional English way, he's hooked on pies at the moment, and this one was juicy, stringy, loaded with flavour wrapped in a crispy pie crust. I was tempted but abstained. Our faith in South Africa, and the economy was restored as we counted the luxury sports cars whizzing past us. We saw a number of Porsche, Aston Martin, the one with the horse, Masserati, Bentley, plenty of Mercedes, Audi, Jaguar, two Lamborghini and an adorable Mini Cooper who shot off in a cloud beating the Masserati! This certainly is a sight to behold and partaking in a tot or two would not be frowned upon and everyone who's in that neck of the woods should do so. A late nightcap will be in order too. The black board menu changes frequently and all dishes and cakes look scrumptious. If I were a parishioner I'd certainly be a devotee. I almost forgot, here the humble Hotdog has made a comeback and judging the popularity it must be very good.
POWER AND THE GLORY
TEL 27214222108
13 b Kloofnek Road, Tamboerskloof, Cape Town
Email:
Opening Hours
Monday to Friday, 8am until late. Saturday 10am until late. (Kitchen closes at 11pm.)
Our next port of call should've been Hallelujah but we couldn't find it! It's just two doors down but in our defence I must confess our eyes were on Kyoto Garden Sushi voted the Best Asian Restaurant for the Eat Out Mercedes-Benz Restaurant Awards 2014. I had the best oysters, 3 plump fresh farmed West Coast oysters in three dipping sauces, Ponzo, Soy and Wasabi. I salivate as I recall this delectable offering. Like an addict I wish I could skip my spinning class and go straight to my evening glass of wine! A small restaurant serving the best produce from the sea, harvested where they thrive e.g King Crab, deep-sea scallops from Alaska and Mozambican Conch. Rumour has it that the clear broth called The Sea is their signature dish. We watched as the Japanese Sushi chef crafted and plated Precious' Sashimi. Whiskey connoisseurs need look no further for the ultimate Japanese tipple.
We loved the Zen-like decor and ambience, the friendly yet professional waiter had time to chat and show us the rare collection of Saki and Whiskey. Make no mistake we're going back for more! This restaurant oozes sophistication, and is uber cool and intimate.
KYOTO GARDEN SUSHI
11 Lower Kloofnek Rd,
Tamboerskloof
021 422 2001

In our family a trip to the Mount Nelson is obligatory and even I have enjoyed a romantic interlude there! So in keeping with tradition one can't do Tamboerskloof and not go to the Nellie for a sundowner or High Tea. We'd just missed High tea as the tinkle of china and silver was well under way and the cake trolleys were looking sparse, we settled for a Gin and Tonic on the patio. On a balmy Friday evening this place hums with the chatter of a hundred different accents. We reminisced about past parties and dinners there and thoroughly enjoyed sitting on the stoep in a look-alike Lloyd Loom wicker chair, that is progress for you, now it's the synthetic all weather variety. I loved the huge eclectic collection of art in the garden and once again I was reminded of Maputo, Mumbai, Delhi, Hanoi and my rather sweet Singapore Sling, this time our bill was at a fraction of the price. After all this we were ready for a quick change and then dinner, so off we galloped up the hill to our guesthouse.
Belmond Mount Nelson Hotel
76 Orange Street, Cape Town, 8001 South Africa
Tel: +27 21 483 1000
Email:
Reservations: +27 21 483 1000
When there's not a breath of wind and the temperature hovers in the 30's it's a good sign to walk, enjoying the sights and sounds of the night owls. That's exactly what we did on Friday evening. Our destination was Charcoal Dining, the no 1 eatery for the romantically inclined in Cape Town. My Precious made our reservation weeks ago, which is good, and we were suitably impressed. Not too far from our lodgings, in a little known side street New Church Street. CHARCOAL is a bistro offering an intimate urban eating experience. Most tables are laid for two. Simplicity is the name of the game here and the decor and lighting is dark creating a romantic atmosphere of intimacy and privacy. We took the average age up a notch but no one could see us! The menu suits me, not too many choices, but not limiting and boring. I decided on the Ceviche, delicious, tangy, fresh with a hint of fire. The octopus, silky, succulent and tender marinated to perfection. Mains were Waygu rump which was beautifully flavoured, carefully prepared and perfectly carved. Delicious. I opted for the Gnocchi served with tomato, pine nuts and Feta. We had a deal, we'd share, I must confess Precious didn't get his fair share of my delectable plate. We had a perfect evening cooing and whispering sweet nothings across the small table I even tried footsie-footsie under the starched linen cloth, we've been around the block on that score so Precious ended up with a bruise on his shin. No cold shoulder or hot tongue was served! The walk home was romantic and we ended our evening with a glass of Port. My Beloved fell asleep checking his SMS's and Voice Mail, I had both the complimentary chocolates.
CHARCOAL DINING
TEL: 021 422 3232
Email:
New Church Str
This romantic weekend didn't end here, but I think I've said enough on this page, all will be revealed and to be continued..
If you've enjoyed reading this Blog and would like to receive a weekly notification just "SUBSCRIBE". Do it! Everyone is.
---