Open Secrets Closed Books and Fishy Tales
---
---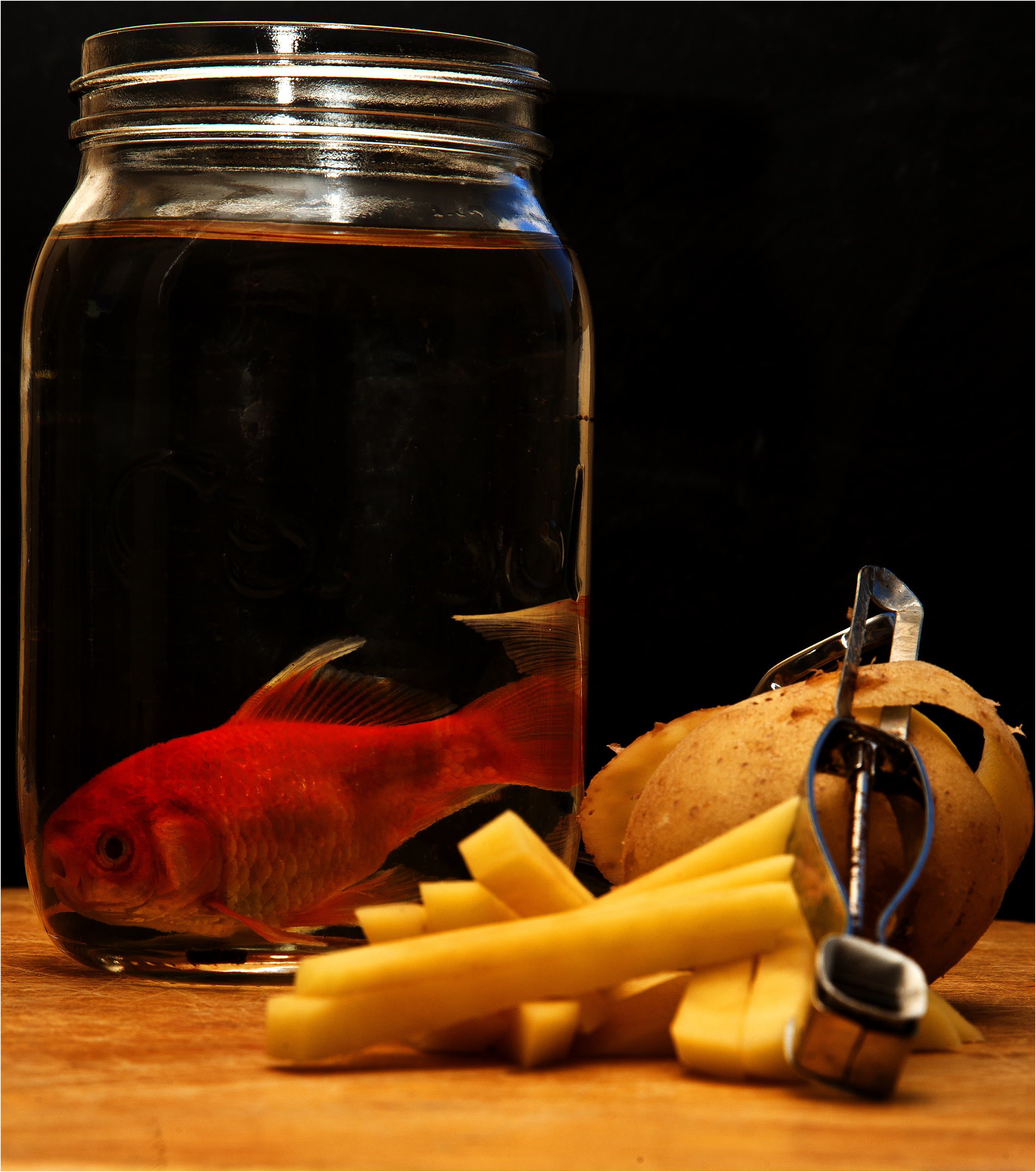 Speckled eggs, peanuts and raisins with Mustard leaves and ginger are my new addictions; if I didn't know better I'd think something fishy was going on! I juggle the three in no particular order while I make a salad and think about Village life on a Saturday morning. I love the bunch of Canterbury Bells my friend picked for me, she tells of years struggling to grow them (she's no gardener) their pale lilac colour and friendly faces brighten up my cluttered study.
It's been a day of awakenings, first off the bat is Bill Cosby and his "alleged" shenanigans, Precious, of course will give him the benefit of the doubt. I was brought up on Dr Spock, my children on Bill Cosby, what a sad day to think he too has feet of clay.
Secondly, my abortive attempts at finding a bather, I need a large Baby-Gro so that I can pull the contraption over my head and not bring it up from my feet. Jamie Oliver's bread has never risen to such perfection as the sight I saw in the mirror.
While negotiating the crowds I stop for chats with friends and acquaintences who tell me about "open" secrets, affairs of the heart and recent tragedies, births of Grandchildren and a wedding, a grand affair, with guests arriving from overseas, ex-pats who sing the praises of new lives on distant shores. This emotional roller-coaster all in the space of 1km as I dashed from the one end of our Mall to the other (one end for our lunch the other end for a birthday card and flip-flops in between).
To celebrate our good fortune and the privilege of having a seaside cottage to escape to we sipped a fresh, light green Sauvignon Blanc from a friends' Garagista cellar. The smell of green grass, lime, apple and white peaches perfectly complimented our Curried fish and crisp garden salad with Asian greens.
At sunset we gathered for a party, it was wonderful to see old friends reminiscing our early years, laughing and catching up on Grandchildren, knee replacements, barging in France and a Pilgrimage in Spain while celebrating a friends' 60th Birthday, how time flies, a decade has passed in a flash, we all brood the passing of time and realise how much we'd still like to do before we gather in another ten. Waverley Hills Cellar in Wolseley made the perfect venue for this Indian summer evening with spectacular views of the valley. We all enjoyed an extra glass of their "organic" wine while we debated the difference between Sulphates and Sulphites! I loved the Bobotie Spring Rolls for starters, found the Main course well portioned and delicious and of course gave my spoon an extra lick as the creamy Crème Brulee was just sublime. Well prepared, beautifully plated easy food.
"He's my best friend" the eloquent son said of his father, I think he nailed it. At midnight the curtains were drawn on the party and looking back at the very handsome building I was reminded of the man who built it, I looked up and saw an extra twinkle in the stars.
P.S I believe the Pizza here is a must, so we'll have to go back for lunch and a browse around the Deli.
Our road trip took us to Riebeeck Kasteel for coffee with freshly baked Scones and cream on Sunday morning, we were spoilt for choice as far as coffee shops go and our usual "let's see where the crowds are" meant very little as the Village was rocking and most places had a crowd. Wicked Treats was where we sat down. The Espresso must've been good as Precious had two and I enjoyed every last drop of my brew. Judging by the smells wafting from the kitchen this bakery must be doing a roaring trade, I saw some divine Cup Cakes being delivered and my Scones were straight from the oven, piping hot. I had Strawberry Jam and butter running down my sticky fingers, my plate was a mess, but it was oh so good! My only complaint was the cream from a can, it might be more convenient for the kitchen but it's a disappointment at the table. Just as the little girl couldn't contain her disappointing Mushroom Sauce from the eatery down the road so I felt about the cream! A good dollop of clotted cream would be wicked.
Our next stop was the V&A Waterfront not to do shopping but to see two movies. I cried all the way through A Hundred Foot Journey, a fusion of three of my favourite things, India, France and gastronomy! It wasn't sad at all it was just so nice! The Tomatometer (Rotten Tomatoes) only gives this one a 65% while The Drop our second movie gets a whopping 89%. THE DROP is a new crime drama from Michaël R. Roskam, the Academy Award nominated director of Bullhead. Based on a screenplay from Dennis Lehane (Mystic River, Gone Baby Gone).
I'm happy to say my Flick cravings have been met! I must add that the SK Cinema Nouveau needs a new website designer. I always find it laborious and not user friendly, trying to make a reservation was impossible and ended up in a queue at the refreshments counter as we were paying cash and not by credit card, as you can imagine queuing at the best of times is frustrating and this one was a long one; everyone has to have popcorn.
Ouma Marthie's Cape Malay Curry Sauce
This traditional Cape Malay Curry Sauce is perfectly suitable as a marinade for lamb or chicken kebabs or our favourite pickled fish. I'll be making this recipe in December in Tofo using left-over fish, fresh prawns and crab. Oh happy days. This recipe is a family favourite and was always made on seaside holidays when there was an abundance of fish, bottled in huge canned fruit jars, taken home to the Karoo where it would be served with a cucumber and tomato salsa. The Karoo lamb sosaties (kebabs) were in turn carted to the seaside, braaied on rainy days or when the fish didn't run.
3 large white onions, thinly sliced
30ml Curry powder (heat as you like it)
1 large red chilli, finely sliced (optional)
15ml Turmeric powder
6 whole Cloves
Salt and pepper to taste
10ml ground coriander
90ml sugar
125ml apricot jam (add more jam if you prefer a sweeter curry)
750ml red wine vinegar (bruinasyn)
4 lemon or bay leaves, washed, whole (dried bay leaves may be used)
6 whole peppercorns

Sweat the onions over a low heat, once softened and glassy add a good splash of olive oil and gently fry until golden.
Add all the rest of the ingredients.
Bring all these ingredients to the boil. Cool down
Place the lamb/fish/chicken in a large airtight plastic container, pour the reduced vinegar mixture over the meat and leave in the refrigerator for 2-3 days turning regularly.
The fish can be rolled in seasoned cake flour then brushed with an egg wash and dusted in flour again and fried as you would with fried fish, cooled and then marinated in the curry sauce.
Serve the fish on a blue and white platter garnished with sprigs of fresh coriander leaves.
Serve ice cold with a refreshing salad and a crispy baguette and a fresh bottle of Sauvignon Blanc or a beer if you're under the umbrella.
To Sweeten the day
QUEEN OF TARTS SHARES:
PEAR AND GINGER TARTE TATIN
Pastry (alternatively use 450 g sweet shortcrust or ready rolled puff pastry)
225 g plain flour
250 g butter, cubed and chilled
1 tbsp lime juice
Filling
50 g fresh root ginger, peeled
Finely grated zest of 2 limes, plus 3 tbsp juice
175 g golden caster sugar
1 kg small ripe but firm pears

1 For the pastry, place the flour in a bowl and add 175 g butter, the lime juice and 125 ml ice cold water
2 Mix with a knife until the mixture forms a soft dough, adding more water if the mixture feels dry and flaky.
3 Turn the dough onto a floured surface and knead lightly to bind.
4 Lightly dust the rolling pin with flour, then roll out the dough to make an oblong about 30 cm long and 15 cm wide.
5 Fold the bottom third of the dough up and the top third down to make a rectangle of three layers, keeping the edges straight/
6 Give the pastry a quarter turn. Repeat the rolling, folding and turning 4 more times, then wrap the pastry in clingfilm and put in the fridge for at least 30 minutes to rest.
7 Preheat the oven to 200 C. Butter the sides of a 24 cm round, 4 cm deep cake tin with a fixed solid base.
8 Finely grate the ginger into a bowl, collecting any juices and discarding any fibrous parts of the root.
9 Heat the sugar with the lime zest and juice until the sugar has dissolved. Bring to the boil and boil for 4-5 minutes until the syrup is turning golden around the edges – watch carefully. Dip the base of the pan in cold water to prevent further cooking. Stir in the remaining butter and the ginger to make a smooth sauce.
10 Pour half the sauce into the prepared tin so it coats the base in a thin layer. Peel, core and quarter the pears, then pack the pear quarters into the tin, some rounded side down, dome cut side down.
11 On a lightly floured surface, roll out the pastry. Carefully lift the pastry over the pears, tucking it down inside the edges of the tin to cover the filling complete.
12 Bake for 35-40 minutes until the pastry is well risen and golden.
13 Leave in the tin for 5 minutes before turning out.
14 Gently reheat the remaining sauce and serve with slices of the tart.
It's been a long Winter in my wardrobe, so this is the day Summer will take over and it's out with the woollens and in with the cottons and linens.
WICKED TREATS
Tel: 082 374 1363
Fax: 022 448 1419
email: wickedtreats@telkomsa.net
SK Cinema Nouveau V&A Art
email: info@sterkinekor.com
WAVERLEY HILLS CELLAR
Cellar/ Restaurant 023 231 0002 Restaurant Manager 073 810 1566 FAX:
086 669 6825 FAX Cellar: 023 231 0004
EMAIL:info@waverleyhills.co.za
ADDRESS:Off the R46 between Tulbagh and Ceres, Wolseley, South Africa
P.O. BOX 71, Wolseley, 6830 GPS CO-ORDINATES: 33 24' 19.91" S 19 14' 20.24" E
---