Pass Lee's Age Rose Merry and Time
---
---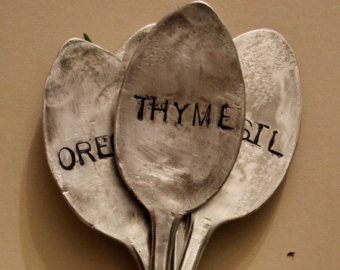 These are some of my favourite things! It's snowing in Canada and a fine mist covers my mountain. Comfort food is called for which is perfect as it stews in its own juices while I get spring out of my garden and prepare for Summer. Clay pots will be filled with culinary herbs, Parsley, Sage, Rosemary and Thyme. There has to be a sunny spot for Basil, some Catnip for the neighbour's cat, Chives for salads, Mints will be tamed this year and hopefully I'll have better luck with Dill. Companion plants Fennel and Coriander will have to fight it out quietly.
All is quiet on the Western Front as Neighbour does an inspection of works, he must be chomping at the bit, no painter worth his salt works when it rains!
Let's pump up the volume and cook some slow food.
ORANGE SCENTED OXTAIL CASSEROLE
Please note: it's essential to allow for the cooking time, this isn't a quick supper dish!
TIP: This recipe can be adapted very successfully if you'd prefer a Coq Au Vin (chicken cooked in red wine), just replace the Rosemary with Sage, chopped celery may be added for extra flavour and of course the cooking time has to be reduced to 90 minutes until the chicken is succulent and soft. Use a whole chicken cut up into segments or a ready cut chicken as you please. Potatoes may be omitted if you'd like to serve a creamy potato mash instead.
2 Oxtails (1, 5 kg Lamb knuckles can also be used but the cooking time will reduce considerably
2 red onions, chopped
4 garlic cloves, skinned and pressed
1 red chilli, seeds removed and sliced (optional)
1 Oxtail Soup sachet (use powdered soup if unavailable use brown onion soup or beef soup)
15ml flour
100ml olive oil for browning meat
60ml butter
Salt and pepper to taste
10ml whole coriander
3 bay leaves
4 cloves
8 pepper corns
1 Bouquet Garni (a small bunch of fresh herbs: Rosemary, Thyme, Parsley and one or two lemon leaves tied with a piece of kitchen string to hold the sprigs together)
1 Rind and juice of orange
750ml red wine (500ml for the pot and a large glass for the cook)
1 bunch of carrots, peeled and cut into large chunks
12 new potatoes, peeled and left whole
12 small pickling onions, peeled (soak onions in a basin of cold water for a while the skins will soften and come off very easily)
METHOD:
1. Pre-heat oven to 150°C
2. Pour flour and soup into a large Ziploc bag, add a few pieces of meat, and give a good shake to coat the meat. Place on a board or plate until needed.
3. In a large flat-bottomed pan heat 30ml of Olive Oil and half the butter.
4. Add the meat and brown on all sides at a medium temp, adding more oil as needed.
5. Once the meat has been browned remove with a slotted spoon and place in a casserole dish.
6. Add the rest of the butter and some oil and sauté the onions, garlic and chilli until the onions are sweet, glassy and golden.
7. Add to the meat.
8. In a pestle crack the pepper corns, coriander and cloves and add to the dish.
10. Tie up the Bouquet Garni and pop into the casserole dish.
11. Season with salt and pepper
12. Add the carrots, the orange peel and juice and all the wine
13. Cover the casserole with tinfoil, bright side showing outward or a secure lid.
14. Place casserole in the oven and bake at a low temperature for 2-3hours until quite tender.
15. Add pickling onions and potatoes 1 hour before serving (after the 3hour cooking period)
16. The meat must fall off the bones when eaten.
17. Serve in a beautiful casserole dish with rice, peas and a gorgeous salad.
18. Garnish with a few sprigs of herbs
19. Add a tablespoon of mint jelly to the cooked peas for a super flavour and aroma.
20. This dish can be made and kept frozen, defrost in the fridge a day before needed.
21. Today I'll serve my Oxtail casserole with Cauliflower Mash, Banters rejoice!
While my casserole simmers away I'll nip off to the nursery for plants and inspiration for a summer kitchen and scented herb garden.
Bon Appétit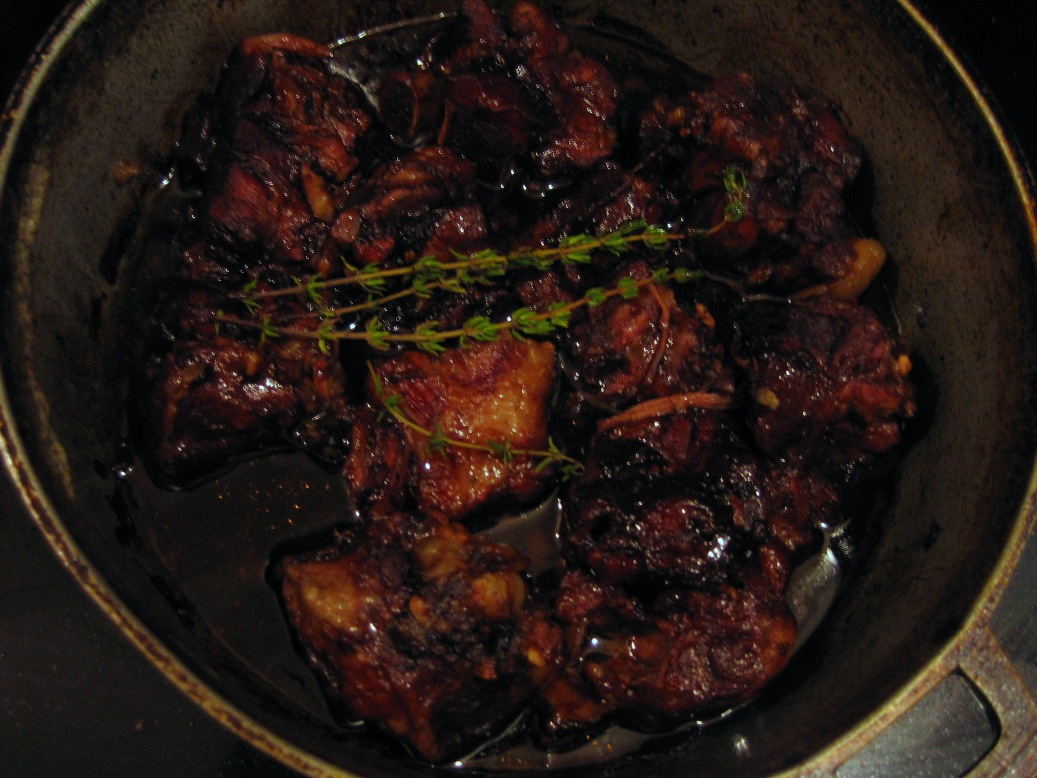 ---