R is For Rhino Rob Restaurants and Red Wine
---
---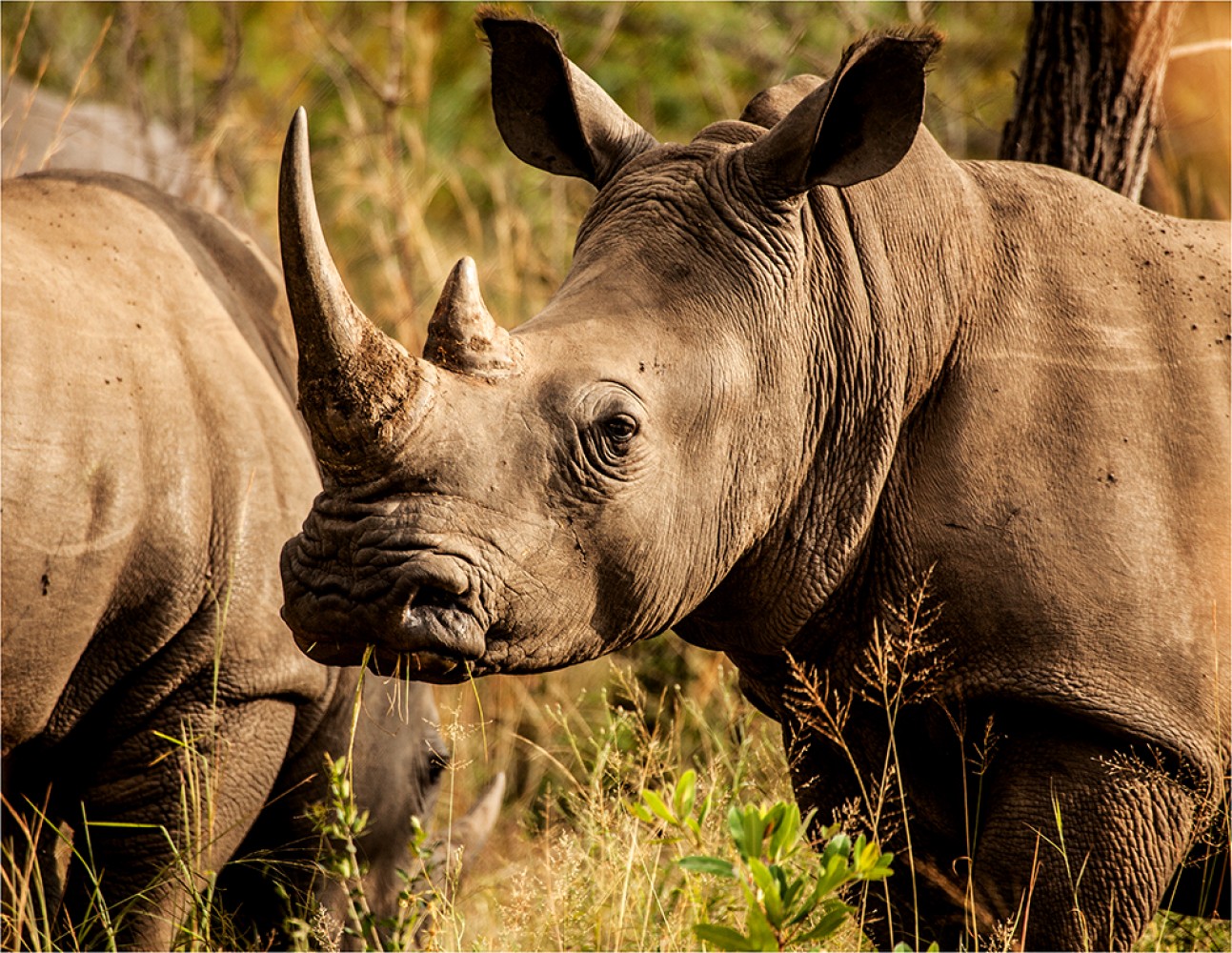 Animals, Beer/Braai, Creation Dinner, Elephant, Fishing, Giraffe, Hermanus, Impala, Jâgermeister, Knights, Long Street, Mama, Newton-Johnson, Open Bus, Precious, Quiet, Rhino, Sunshine, Tortoise, Unique, Vineyards, Watches, X-factor, Yellow African Sun, Zebra – this was the brief, we had to show him and experience everything from A-Zee
But we had to meet the boy first. Forewarned is forearmed and we'd only heard good things, the usual, he's nice, bright, fun, a petro-head, tall, dark and dashing, someones blue-eyed boy who does snowboarding like a pro and loves anything Toyota!
I think we managed to show him a good time; he did Karaoke in Johannesburg and crooned with Amy Winehouse, he experienced the best of Kruger, he saw herds of Elephant and more. The only excursion which might've been a little disappointing could've been the fishing, but weather in the Cape is unpredictable and fishing tales are always a tall story so realistically the two small Stumpnose they brought home wasn't bad for a day out.
Table Mountain is always impressive, the V&A Waterfront didn't disappoint, it was pumping, Michael Bublé was in Town and The World was docked in the harbour. Green Market square with its colourful stalls and people invites browsing and dipping into a purse for a few collectables. Parking was a mission and the Restaurants were chock-a-block. They went to Simonstown, had breakfast in Stellenbosch and did lunch in Franschoek where shopping is exclusive and the air is definitely French. Struisbaai has a lighthouse and a photograph at the southernmost tip of Africa is mandatory.
Creation in the Hemel-en-Aarde Valley was the perfect location for a wine tasting and food paring experience. The wines served from the bottle of Pod to the last drop of red wine were delicious and the tiny morsels were beautifully crafted, plated and tasted scrumptious. Everyone became very vocal and knowledgeable about palettes, the bouquet and nose. It was a humble Tuesday when we went to Creation, but it was busy and buzzing with guests who were still arriving at 15h30. The new tar road is still a work in progress, so at times we had delays and potholes to contend with, but this inconvenience doesn't put anyone off it seems. Lunch ticked all the boxes and we left with a case of wine too.
CREATION:
Address: Hemel & Aarde Rd R320, Hermanus, 7200
Phone: 028 212 1107
Hours:
Open today • 10:00 am – 5:00 pm
Website: www.creationwines.com
LEMON BUTTA in Hermanus served the dish of the day when we went there. Besides having delicious oysters and Sushi for starters my Salmon Pasta dish was heavenly, the Fish Curry looked and tasted divine and didn't need a salsa or sambal to enhance the experience. The Seared Tuna rolled in Black Sesame seeds looked and tasted fabulous and Precious says it certainly was the best he's ever tasted. It gets 10/10 from all diners. Sofie T'blanche didn't disappoint either. The views are amazing and we had the perfect window seat on a cloudless, breathless day. The Crème Brule cracked like glass and the crème was silky smooth and delicious.
LEMON BUTTA
Address: Shop 26/27 Village Square,
Marine Drive,
Market Square Street,
Hermanus, 7200
Phone: 028 312 3611
Website: www.lemonbutta.co.za
Hours: Open today • 11:30 am – 10:00 pm
For sundowners we went to the Tapas Food and Wine Bar in Hermanus, always a good choice if you've stopped for a drink and are planning on heading elsewhere for dinner. The Nachos come with a twist; the crisps are made from baked pastry rather than the traditional corn chip we're accustomed to. A large portion is served so do be careful as a starter portion should suffice. The condiments are good. We enjoyed the Buffalo wings and Riblets on one occasion and the deep fried mushrooms on another. On a Friday evening the live music sets the mood for romantic interludes.
TAPAS FOOD AND WINE BAR HERMANUS
Address: 7 Harbour Road,
Hermanus, 7200
Phone: 028 312 4840
Website: www.hermanusrestaurant.co.za
Hildebrands in the V&A Waterfront is one of my favourite Italian eateries and we weren't disappointed. Always busy. An old favourite with a good menu, the Crayfish Thermadore was rich and flavoursome but too ambitious and a grilled Crayfish might've been a better choice. I enjoyed my pasta with a Mushroom sauce. The evening was relaxed amidst the mayhem of a very busy Waterfront. I enjoyed being addressed as "Madame" by a French speaking waiter. It made my day. I could say "oui-oui" and "bonne nuit".
+27 (0)21 425 3385
Fax: 021 421 4089
E-mail:
http://www.hildebrand.co.za
Pier Head,
V & A Waterfront,
Cape Town
The Hassar Grill in Sea Point serves the perfect steak. Period. Good, solid, well hung, thick steaks. Perfectly grilled and served without fuss. All the usual suspects are on offer chips, mash, and baked potato with sauces to match. So if you've got a "good steak" on your to-do list look no further. Booking is essential.
HASSAR GRILL
African Restaurant
Address: 107 Main Road, Green Point, Cape Town, 8051
Phone: 021 433 2081
Website: www.hassargrill.co.za
Hours: Open today • 12:00 – 11:00 pm
Gabriel's Kloof on the N2 is just bliss. We had lunch there. I love it when someone has a vision, executes it and does it with aplomb; here you see all of the above. What was once grazing for sheep in Caledon has become Italianesque, rolling hills of vineyards, with a cellar, eatery, wine tasting centre, chapel and function venue. You'll find us here on a Friday afternoon having a Cappuccino or Americano whilst stocking up on delicious Deli goodies for the weekend. The Cake and pastry table displays delectable treats which always hit the mid-afternoon spot. We were a large party of friends so I can't comment on every plate served; suffice to say they all looked fabulous. Silence speaks louder than words and once everyone tucked in you could hear a pin drop. I had a smoked pork hamburger; my friend had the regular beef burger which would be my preferred choice next time. Mine was slightly dry and a tad tough. I might've had too much sparkling water!
GABRIEL'S KLOOF WINERY
Address: Bot River, Botrivier, 7185
Phone: 028 284 9865
Website www.gabrielskloof.co.za
I'd love to live in a city and if I lived in Green Point I'd nip down to Giovanni's Deli in Main Road every morning for a Pain Chocolat, Coffee and the newspaper. Then I'd browse around the Deli and select some delectable freshly baked bread, some pastries for morning coffee and a selection of Italian cured meats, pates and salads for lunch. Before heading for the till I'd just brush up on all the latest imports and after another delicious coffee and chat with the locals I'd head home. What a life, I'd wear leopard prints, Mules, Pradas and red lipstick.
GIOVANNI'S DELI WORLD
Address: 103 Main Road, Green Point, Cape Town, 8051
Phone: 021 434 6893
www.timeout.com/cape-town/shops/venue/.../giovannis-deliworld
When asked what their favourite meal was the children unanimously said "MOLTENOS" can you believe it, our local eatery, not 500 meters from our cottage. This is our kitchen from home, here the locals congregate religiously, if you're new in the village best you get there, you'll feel at home and all it takes is a "Cheers" to make you part of the family. The best Mussels in white wine and cream sauce, pushing a huge garlic punch. Sirloin steaks perfectly aged and grilled to perfection. Even the evergreen Fillet got the thumbs up. Classic no fuss Pizza's, thin as newspaper and crispy. Both Lise and Rob loved the fresh Kingklip on their first evening and said it was brilliant. The classic salad Nicoise is always a good starter choice with just the right quantity of anchovy. The grilled prawn starter is perfect as a Main course for the "not so hungry" and the garlic butter is what it is. We loved the new steak knives! Desserts are unimaginative but the Pecan Pie is a great substitute. We always have something sweet at home.
MOLTENOS
Address: Viljoen Street,
Hermanus, 7201
Phone: 028 316 2658
Website: www.eatout.co.za › Restaurants › Onrus
My child re-kindled old childhood memories with meals at the Wimpy, KFC, The Spur, McDonalds and probably every other fast food distributor in the land. But who am I to criticize when I love a crispy drumstick, mash and gravy with a tub of coleslaw and a paper serviette! She almost cried when she couldn't order her favourite Chicken and Mushroom Pizza from Debonairs. Today I'd do anything to have her back and feed her all that junk!
In Long Street Joe Soap treated himself to a new watch at the ever trendy Rip Curl store, very suave I must say, but disappointingly when the SMS came through from his bank verifying the transaction he realised that instead of receiving the marked 30% discount he'd only been given a 10% discount. Fortunately he doesn't take no for an answer and as we were in the Waterfront at the time he popped into the branch there, made his point, didn't back down or relent. Fortunately the manager at Rip Curl used his discretion, a credit was made and everyone walked out happy! I'm sure it was an honest oversight, but, it does remind us to check our change, receipts and bank statements.
RIP CURL
229 Long Street,
Cape Town City Centre,
Tel: +27 21 424 7532
To see where everything hip happens in Cape Town:
http://www.capetownmagazine.com/
RE-DISCOVERED FLAVOUR OF THE MONTH: FELICITÉ ROSÉ
Nectar of the gods in my books. This is what they say:
ROSÉ 2014
The Newton Johnson family produced its first rosé in this dry style back in 1998. A vineyard should be specially designated and harvested earlier for rosé production. Shiraz delivers delicate berry flavours at these lower ripeness levels, blushed with colour to accentuate lightness.
R320, Hemel-en-Aarde Valley, Hermanus, 7200
Tel: 028 312 3862
Website: www.newtonjohnson.com
How lucky we were to have had the privilege of getting to know you a little better, you are a fine fellow, with a good sense of humour, you're always ready to try something new, and you're adventurous, friendly, well versed and well read. You're a match for our daughter who keeps us all on our toes. We respect and admire the way you took a back seat, went with the punches and rolled along so that we could spend as much time with our girl as possible, never expecting anything in return. Thank you for accepting us with all our quirkiness's and strange habits like kissing and hugging all the time. Africa is no place for sissies and you took it all in expecting little and giving much.
It is a land of vast contrasts, and like it's landscape it changes all the time, now green and lush and then barren, hard, dry and hot. I think we managed to show you both sides of the coin and our love and pride in our land. You saw us cry with pride when the Proteas won their matches and then we wept at our loss. I think you saw that Rugby and Braaiing isn't the Alpha and Omega. We are a Rainbow Nation and with just cause we ask God to Bless Africa when we sing or pray. I think you felt our comaraderie, our love for family and friends, the loyalty we have for our countrymen and the passion with which we live.
You arrived looking pale and fatigued; I do believe we gave you a flashy tan. Your dictionary now includes South African phrases like: Izit, Ag no shame, ag shame, ja-nee (although I think that one got you), No! really? howzit? lekker, jislaaik, just now and now-now. Here's a new one to learn: Brandewyn het nie brieke nie!
Golden Rule: you never bugger around with someone else's braai and a steak or chop must be at least 3 inches thick, Rump or Sirlion is the steak of choice and Fillet is for Sissys. Build up a good relationship with your Butcher he's your new best friend. Biltong, Droewors and Chilli Bites are fabulous. Much better than Jerky. Bovril, Mrs Balls, All Gold, Piri-Piri and Black Cat peanut butter are staples. Jelly is a dessert and Jam is what one eats on Bread with Cheese.
Final Lesson: Life is like a Dung Beetle rolling his ball; you slog and slave, push and roll until you finally see the light at the end of the tunnel and then you're flattened by an unsuspecting eejit who didn't even know you existed. Some people will see the difference you make, or the effort it takes, some will even be sad but on the whole, you must live your life as best you can, making the most of every precious second.
You know what a bakkie is and you understand why we love it so. Traffic lights are robots and red is for GO! Taxi has a whole new meaning here and Uber is the way to go. We look people in the eye when we wish them good health and say "Cheers!". You loved our diversity and creativity. You enjoyed our exciting food culture, you saw how friendly we are and you experienced how far your CAN$ goes, we hope you'll keep it all in mind and return soon, there's still so much to learn, to see and to experience. You were baffled, confused and dismayed, it is a culture shock but one we embrace.
We can never thank you enough for your generosity, kindness and friendship. Ag shame you're a good guy and you certainly cracked a nod buddy. We send you back as a honourary Ambassador.
---