Rhubarbs reign here, Miss Figgy and Aubergine
---
---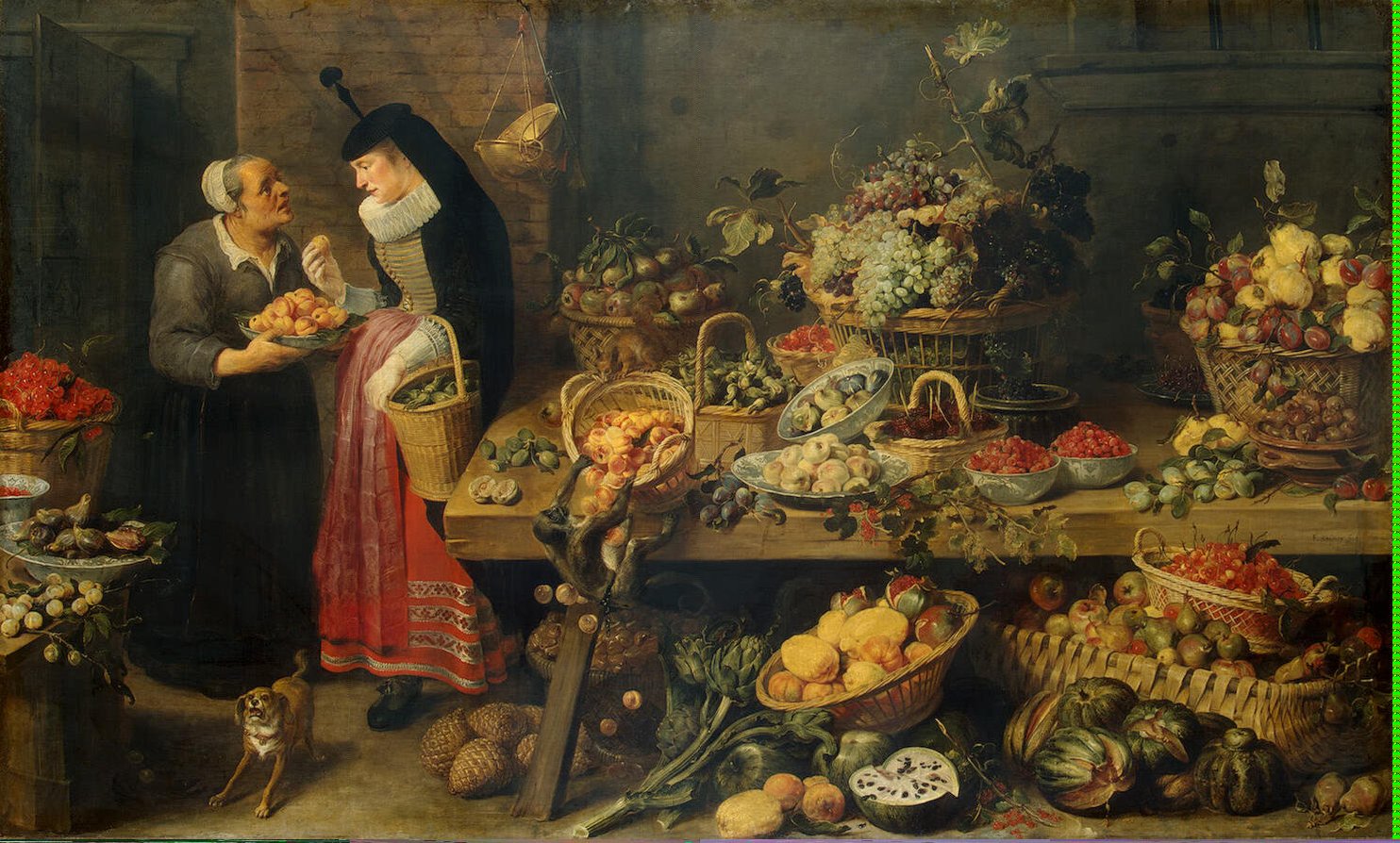 People very rarely change and our nearly neighbours moved after a lifetime on the corner, quietly without making a fuss, not the slightest ripple on the pond, the only sign of their departure is their absence and the sense of loss the stately old homestead has taken on!
No one is doing Thai-Chi on the Common each morning with the rising sun, but the saddest thing of all was the sight of the new arrivals' sticks of furniture being unpacked from the huge green truck, how forlorn even the grandest and oldest collectables look when they're all in disarray placed higgledy-piggledy amongst cardboard boxes, fraying carpet remnants and old dirty grey blankets on a neglected pavement!
I think that's when our earthly possessions reflect who they truly are. The new lot were arriving and by the look of things, they're not going to come close to the beautiful black lacquered baby Grand Piano and the elegant simplicity of the previous decorator. Around the corner someone else was departing, there the movers looked like Indian porters dashing in and out with tables and chairs balanced on their heads. But then they don't know they have the legend in command of operations, old Rose who dedicated her life to pushing and shoving and drilling our kids through Preparatory School! It's a time of comings and goings, of new beginnings and endings, it's time to open new chapters and of closing old books. Wrap up the past year, top it off with bow and move on.
Pork Belly done to Perfection and De-Boned leg of lamb made easy

Preparing the Pork Belly (this should be done the day before)

1 Pork belly with rind
500ml boiling water
65ml Maldon salt
65ml whole aniseed

Score the rind of the pork belly using a very sharp knife. We use an extremely sharp box-cutter to score our meat, and we try to make the cuts as close together as possible. This allows the fat to run off making the rinds even crispier.

Place the meat on a tray. Place the tray with the meat on it at an angle in a large bowl and pour the boiling water over the rinds, the individual rinds will separate and become opaque. Make sure the meat does not get soaked but runs off completely (we normally do this job in our prep bowl). Dry the meat using kitchen towel.

Sprinkle the Maldon salt and whole aniseed over the rind (try not to get salt on the underside as the meat may become too salty). Leave to stand in the refrigerator for at least 2 hours or overnight.

Just before cooking wipe all the salt and aniseed off the meat with a pastry brush. Keep dry.

Season the meat as you wish or massage meat side with Olive oil, then sprinkle liberally with a Chicken rub, add a little salt and freshly ground pepper and chopped sage on the MEAT SIDE ONLY. On the rind only a little Maldon salt should be sprinkled.

Place the meat on a barbeque grid and slowly barbeque, over a low heat, on the highest rack (as far away from the heat as possible) for 90 minutes, turning onto the rind only at the end of the cooking time to make a crisp golden crackling. Ensure that you have enough coals on the side for the entire 90 minute cooking time, but remember the heat is a low one.

The prepping of the Pork belly is essential, but the cooking may be done in various ways, e.g. a Kettle Braai (Weber) low heat long cooking period. The Pork belly may also be done in the oven, pre-heat oven to 150°C slowly roasted. If the crackling needs crisping turn up the grill and grill until golden and crisp.

Remove from the heat, place on a wooden board, rest for 10 minutes and carve
Serve with a chunky Apple sauce or relish.

De-boned butterflied leg of Lamb on the barbeque

Order your leg of lamb de-boned and butterflied from your favourite butcher.

Massage a good 60ml Olive oil all over the skin, sprinkle with Maldon salt and freshly ground black pepper.
Incisions can be made using a sharp boning knife (a thin bladed very sharp knife) and peeled plump garlic cloves may be inserted.
Cut 10cm Rosemary sprigs and cover the underside of the meat. Place on a grill and grill meat over medium heat for 25-30 minutes, turning every 5 minutes.
Remove the meat from the grill, leave to rest for 15 minutes in a warm place (we cover the meat using aluminium foil). Remove the rosemary, carve, plate on a platter and serve with a Mint Sauce.

SHOWSTOPPING SUMMER SEAFOOD SALAD

I have to give all credit for this fantastic recipe to Marie-Joan

(This dish must be prepared at least 6 hours before serving.)
400g prawns, peeled and de-veined
45ml Olive oil
7,5ml Maldon salt
1kg fresh Kingklip fillets cut into dice-sized portions
500ml freshly squeezed lemon juice
500ml large Roma tomatoes, seeded and finely chopped, use only the flesh not the juices and pips.
2 long red chillies, seeded and finely diced
5ml dried marjoram
15ml Tabasco sauce
125ml fresh coriander, chopped (Dill or Basil may be used)
2 firm Mangoes, peeled and diced (avocado may also be used)
1 red onion, finely chopped
Mexican Salsa Tortilla chips
Olive oil to drizzle

METHOD:

1. Heat a pan over a high heat for a few minutes. De-frost the prawns, turn out onto kitchen towel and dry thoroughly before coating with the olive oil.
2. Fry the prawns in small batches in the hot pan, flip them a few times, cook for only 2 minutes, until just done, they should be crunchy with a pink blush. Do not overcook. Cool completely.
3. In a large plastic container, place the diced fish, lemon juice, chopped tomatoes, chilli, salt, marjoram and Tabasco sauce. Add the cooled prawns, and mix lightly making sure that the fish is completely covered by the lemon juice. Refrigerate for a few hours (at least 6 hours)
4. When ready to serve, drain the fish thoroughly, add the chopped coriander, mango and red onion. Toss the salad lightly.
5. Pile the salad onto a large platter, garnish with torn basil leaves, drizzle Olive oil over the top to give a good shine, a good grind of black pepper adds to the flavour too.
6. Serve with the Tortillas on the side or placed carefully around the platter.

This is the perfect dish to make for guests when there's load shedding and you're at your wits' end. Serve with a crisp white wine or bubbles and before you know it you'll be the bright spark at the party!
ROASTED AUBERGINE AND RED ONION SALAD WITH A WALNUT SALSA
2 medium aubergines, sliced into rounds
4 medium red onions, skinned and cut into three rings 2cm thick
200ml olive oil
12 large garlic cloves
4 red chillies, deseeded and sliced
45ml basil leaves, leaves torn
45ml mint, chopped
30ml parsley, chopped
20g rocket
60g soft goat's cheese, broken into chunks
Salt and freshly cracked black pepper
Pomegranate seeds
WALNUT SALSA
65g walnuts, baked for 4 minutes at 180°C and then roughly chopped
1 red chilli, deseeded and finely sliced
1 garlic clove, crushed
45ml red wine vinegar
45ml olive oil
30ml honey
5ml ground cumin
METHOD:
1. Pre-heat the oven to 200°C
2. Place the aubergine rounds in a large bowl and cover with the 60ml of olive oil, salt and black pepper. Mix well and then place on a lined baking tray. Roast in the oven until golden and cooked through, about 20-30 minutes. Remove from the oven and cool.
3. Place the onion slices on a lined baking tray, brush both sides with olive oil, season with salt and pepper and bake in the oven for 20-30 minutes, they must have a good colour and even a little charring does them no harm, but do not overcook. Set aside to cool.
4. To make the salsa: mix all the ingredients together season with salt, stir and set aside.
5. To make the topping: heat 110ml Olive oil in a small saucepan over high heat. Add the sliced garlic (12 of them) and the 4 chillies, reduce the heat and fry until crispy, about 4 minutes. Remove with a slotted spoon and drain on kitchen towel.
6. To assemble the salad, place the aubergines and onions alternately on a platter, add rocket leaves and sprinkle the herbs and add the goat's cheese. Lastly sprinkle the crispy garlic and chilli just before serving along with the Walnut salsa.
7. Pomegranate seeds may be added for extra sparkle and texture.
I stocked up on a few delicious Pesto's which I purchased at the Fernkloof Market in Hermanus. I'll be taking mine to Mozambique to add some glamour to our meals! I highly recommend her selection, and she's a delightful sales lady too, so if you're in Greyton I'm sure you could phone to collect.
LORET'S PESTO - LAURETTE – GREYTON
TEL: 028 254 9309
CELL: 072 767 4088
The Market was really vibey on Saturday, I noticed new roofs covering the stalls and there seemed to be a wider selection this time, probably for the season. We bought fabulous "Hot Italian" bread, which was really good and kept well; we were able to squeeze two extra slices out of it on Sunday morning which complimented the Creamy Brie Scrambled eggs I made. We had our usual Baguettes from the German bakery which did the trick served with my Snoek Pâté. The ruby red fresh cherries, red grapes, pomegranate jewels and mulberries were a hit served with the plateau de fromage and Pastis. The fresh figs and Greek yoghurt with Francois' organic local honey; still in the comb mind, made my day on Sunday morning giving me the nudge I needed to face the day!
RHUBARB CRUMBLE
If it's available do buy a bunch of Rhubarb and try this easy crumble, it's nostalgic soul food at it's best.
2 bunches of rhubarb
250ml caster sugar
180ml flour
90ml butter
250ml double cream
1 stick preserved ginger
5ml ginger syrup
1. Wash the Rhubarb stalks, top and tail them, discard any damaged pieces and remove tough strings
2. Chop the stalks into 2cm pieces.
3. Put the Rhubarb in a deep baking dish, sprinkle over half the sugar and add 30ml cold water.
4. Sift the flour and rub the butter in until it forms a crumbly mixture; blend in the remaining sugar. Cover the rhubarb with this crumble, patting it down well.
5. Bake in the centre of a pre-heated oven of 180°C for about 40 minutes or until crisp and golden on top.
6. Whip the cream, flavour with the chopped ginger and syrup. Serve the cream separately.
Spruce up your pie by adding a nutty texture, I use a handful of Granola. Sliced apple may also be added for extra flavour.
Bump up your repertoire with a simple fig.
Figs are so versatile add them to a salad, serve them with cheese, bake them in the oven and serve with ice cream or cream. heat a griddle pan fry them until the griddle lines show, sprinkle a little brown sugar over the top, serve with Parma ham, rocket, blue cheese and a balsamic reduction with a splash of olive oil. just pick 'em and eat 'em. Poach them in a water, sugar and sweet wine stock for a few minutes and serve with joghurt.
Must run, have the last bits of shopping and packing to do then before we leave on our road trip to Tofo in Mozambique. Pictures are sure to follow! Poor Precious has already pulled a muscle tying down the suftboard, he'll have to have his wits about him with the packing, it's going to be tough!
Au revoire!
---