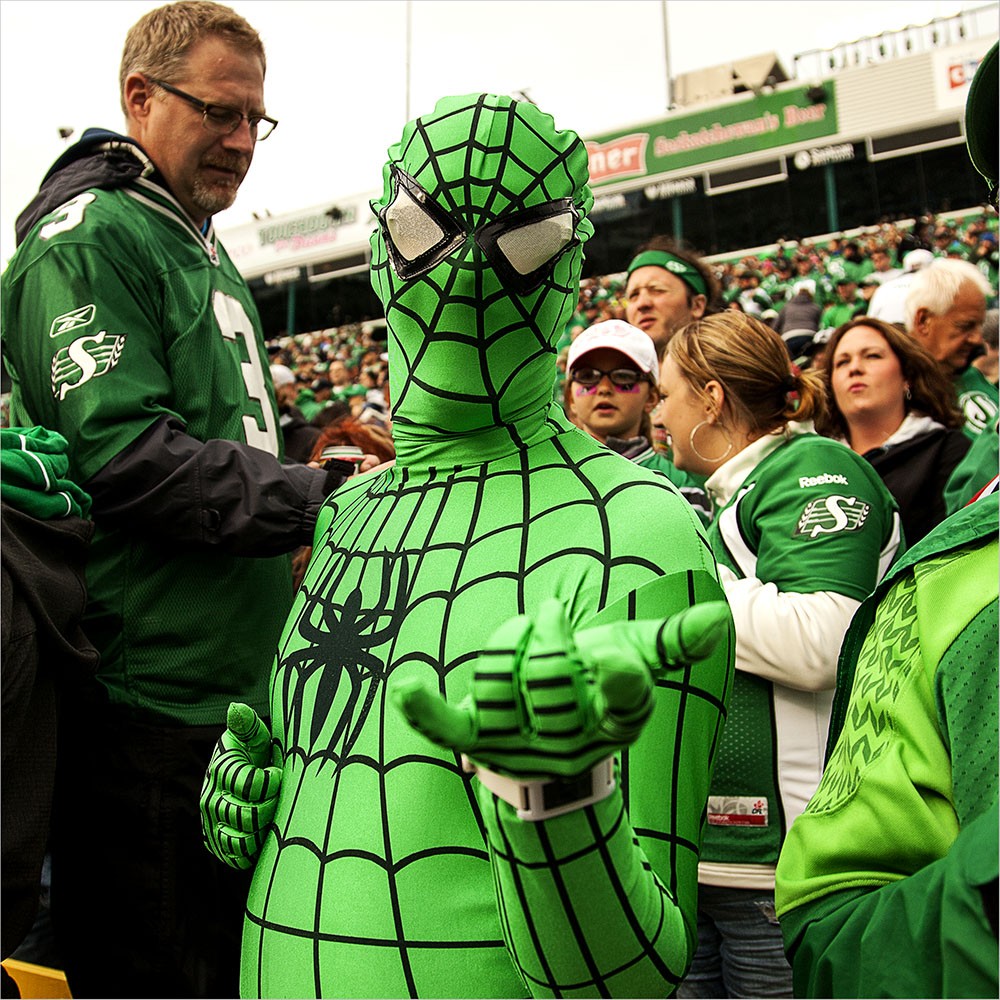 I need to see a place with my eyes before I believe a word anyone says about it. It may well be beautiful, gracious, modern or old but without experiencing it's soul it's really quite dead. I need to know my foot prints were left in that place. One day I may return, differently than the first time, with angels' wings or telepathically and then I'll need to find my way back to you again.
This is how it is with me. It wasn't until I saw my boy standing in the Arrivals hall at Gatwick Airport, not until I'd slept in that awful bed in that awful house in Elephant and Castle; and saw with my own eyes how a gorgeous Australian girl got wasted every Friday night, squandering her hard earned cash that I knew what it was like to be penniless in London.
It was while walking the streets, catching the bus, hailing a taxi and negotiating the red, blue and yellow lines of the tube that I could judge his frame of mind. I had reason to worry. But, I returned home a little more relieved somehow because I'd been there, my dust was in that place. There we laughed, cried, battled our way through past disappointments, hurts and ultimately made peace. I had to go there for that. The poet sitting under the bridge penning Blue Moon might be insignificant. I wish he knew someone at the very bottom of Africa remembers him.
When I think of places I've visited I can see the people I know there. In my minds' eye I can envision them going about their business; like the bell hop waving frantically to stop the traffic in Hanoi or the mounted policeman who saved me from getting lost in Munich. It's indelible. In Varanasi I remember a girl bathing in the Ganges, cupping her hands, scooping water up into the sunlight and like a priestess she baptized herself, a ritual I'm sure she does regularly. I will never forget the three babies left on the street in Udaipur. My eyes took them in and they'll be remembered for ever.
In Portugal I walked for miles on cobbled stones winding my way through narrow streets. Bill Clinton doesn't know me at all but we were in Caiscais on the same day, the fishing village where my aunt lived. I have breathed it's saltiness, eaten it's grilled sardines and listened to Amália Rodrigues sing Fado music, he did too. Our laughter echoes around the ancient walls in Menerbes as we celebrated a birth 50 years ago, when the Mayor hears a muffled call from the Assienne Poste below it's not a dream.
I've been hot, sweaty, dirty and really irritated by the flies, mosquitoes and moths in the Kalahari, where my footprints lie next to a leopards'.
I've danced in Otjiwarongo, snorkeled and saw the devastation after a Tsunami on the Phi-Phi islands and remember Than and the festive meal at her table. I cried until I felt weak in Dachau, I listened to a survivors' murmured Hebrew prayers for those he lost. I've touched the door that shut off the lives of thousands of people, my fingerprints are there with theirs.
And so I arrived in Vancouver. A beautiful city, with lots of charm. Many people boast it's almost like Cape Town. Maybe. I walked the streets, cycled around the islands, enjoyed lovely meals, drank cold beer to quench my thirst. I looked and saw, felt and experienced a little of what my old school friend must experience. In my mind's eye I can see her in that place. My heart beat slows, I can see the attraction and I'm pleased for her. I would've loved to have spent an hour catching up, a hug would've made my day, but it wasn't to be. I even breathed in the same city air as a famous actor who sat just two tables away. I tried on expensive fedoras and a chic cheesecutter, whoever has it now wears it with a little bit of me inside.
In Victoria I relived how a boy and his dog had breakfast in the local diner, I walked in his shadow along the promenade, I can picture where he scrummed and tackled that oval ball until he was ready to go home, at peace and happy in his own skin. He showed me where a distant relative lived and guided us to all his favourite haunts. Here, he faced his demons and learnt to listen to his heart. He became a man, my son.
When my friend tells me she's about to board a sea plane from Nanaimo to Vancouver I'll know exactly what she's experiencing, I've done that too. The miracle was I didn't need the paper bag at all! I was enthralled and couldn't get enough of the views, the islands, the sea, I could see the Rockies and the vastness of the place. I hope she will "feel" I was there too next time she boards a plane. There's a pilot who was charmed by my daugther and her felt hat. His "selfie" proves it!
Once I got to her home in Sprout lake I made sure to take the walk from her house to our friends' house, I know each step they take now. I saw the huge water bomber and saw the devastation of a forest fire. Lying on their dock sipping cocktails and eating delicious meals gave me an insight and a taste of their lives in this place so far from here. It is beautiful. It's safe, it's kind to the soul and I can see them getting their smiles back as they pick up the rhythm of a quieter, less complicated life.
Like a family of ground squirrels she needs to be near her children too, but, like me they're scattered like sand in all directions. Their times together are like golden threads, precious, strong, yet fragile. Perfect days softened the laughter lines and brightened the sparkle in her eyes. Those phantom "Mammie!" calls echo in that house I'm sure. I miss her, she's been around for 45 years after all, like an old cardigan, I'll know where to find her. If ever she needs a shoulder or a friend I hope my perfume has lingered there, a reminder that I understand.
On a rainy day in a beautiful garden filled with white hanging baskets I witnessed a bride and groom passionately say "I do!" proving once again that love does conquer all and you can have a match made in heaven. The festive mood buoyed us up, made us laugh and cry while we sakkie-sakkied the night away to the rhythms of favourite South African songs.
I was delighted to see the children who played in my garden and who jumped on my beds turn into amazing adults, so full of confidence, charm, insight and joie de vivre. Today Precious and I cheer and whoop as Canada takes on Japan (RWC) with "our" boy the star of the show, our chests swell with pride when he scores a try and I wipe tears away when he smiles and I see he has his Moms dimple, right under his eye. I will look out for Rosie to tell her her little one (the youngest of the brood) is a grown man as tall and strong as a tree.
It's taken me a while to grow up, to accept and to be at peace, today, I know it's all right. The first time to that flat and barren place with such a regal royal name was a culture shock. This time I could see the quaint beauty, I enjoyed my walks around the lake. Riding a bicycle down the tree lined streets reminded me of Stellenbosch and the Ginger biscuit houses had a special charm. I met amazing, friendly, hospitable people. Like here they're intelligent, funny, unique, opionated and grand. I was treated like a queen, made to feel at home, spoilt and loved.
I met the boy of my dreams, the sweetest, cutest, smartest and handsome of handsomest chaps, my grandson. I was astonished by the ease with which his parents bring him up. His birth has re-united the 8 people who mean the most to me and it's so good, I am blessed.
My Papa always says "fish and family go off after 3 days", I must've overstayed my welcome then, but, who could resist the welcome I got, the fun I had, the treats (Canadians make up baskets filled with treats, extravagant and delightful goodies to say "Welcome", I loved those lucky dips.) They've grown up, those crazy, wild, energetic eccentric offspring of mine, today I look at them and wonder what all the fuss was about. "You did good", as my sweet Bridge buddy would say. I can boast I've got a dreamer, angel, charmer, genius, comedian, sister, best friend, comrade in arms living in Canada and I have a soul sister, a friend, a man who gives the best hugs, a boy who is the earth and two little girls who make me smile right here. There's a smart Alec or two too! I undeservedly hit thejackpot. They're all one of kind, and not one in the crowd.
If anyone should miss me or need me on any given day be sure that I've left my mark there; you just need to find it. Lie on my bed, put your nose right into my pillow, soak away in the slipper bath, cook with me, look through a lens with my eyes, colour that picture the way I would, write, paint, read, sing in the car, walk, talk, laugh, argue and debate.
Go out and throw the soccer ball for Maddie and let yourself be dragged around the lake by Kobe. Let Muppet lie on the bed and be charmed or watch Charlie's slow dance on the roof. And if all else fails paint your lips red and kiss that Grand-baby like I did, fill your lungs with his babiness and watch him jump and grow and then, sit back and knock back a Tequila or two! Go glamping and be adventurous but, do it slow and enjoy every moment. Paint your nails green girls and cheer for your home team.
I learnt that peeling onions with goggles on can stop the tears, I drank coffee under a star shower when the world slept, I spooned and felt those little arms around my waist like days of old. I watched a wheeler dealer and saw that he loves his wife and son, once again I marveled at the talent of another, how creativity comes so naturally to him. I enjoyed their bantering and cameraderie while playing cricket, croquet or walking a wall. Wearing a watermelon on your head does not define you!
Beware: You can only wear your hair in a poof if you're loaded with confidence and everyone adores you. I saw that one supported the home team because they never win. Like the Golden orb spider my family's thread is thin and fragile, sometimes translucent, but, together we spin a web so strong we wear it like a Keflar vest.
Remember, some things never change. Life is too short not to take a chance and it's too long to have regrets. I've got memories to last a lifetime, a beautiful painting of your Birch trees, glass baubles and beads on my wrist, photos galore and a pang for a child who will grow up too soon. It's OK to believe there are super heroes. Here, I'm home where I have a rich and rewarding life with someone I love.
So in no particular order I'd like to thank Precious, Shawn, Raylyne, Rob, Erin, Bertus, Jill, James, Ounie, Emily, Janine, Danie, Carla, Jaco, Timmy, Joe, Lise, Neil, Anna, J-B, Billy, Wiloma, Ann, Ken, Larry, Fran, Ilze, DTH, Tara, Mike, Marni, Ria, AC, Pierre, Lia, Jacob, Anna-Louise, Ellen, Nola, Matilde, Penny, Danie, Kerrie, Kim, Lourens, Inge, Thysie (the best barman this side of Shanghai), Carla, Andrie, Pieter (tjie), Megan, Stefan, Muppet, Kobe, Maddie and Charlie: you made this blog possible!
---