Sunday's Roast With Sweet Onion Tarte Tatin
---
---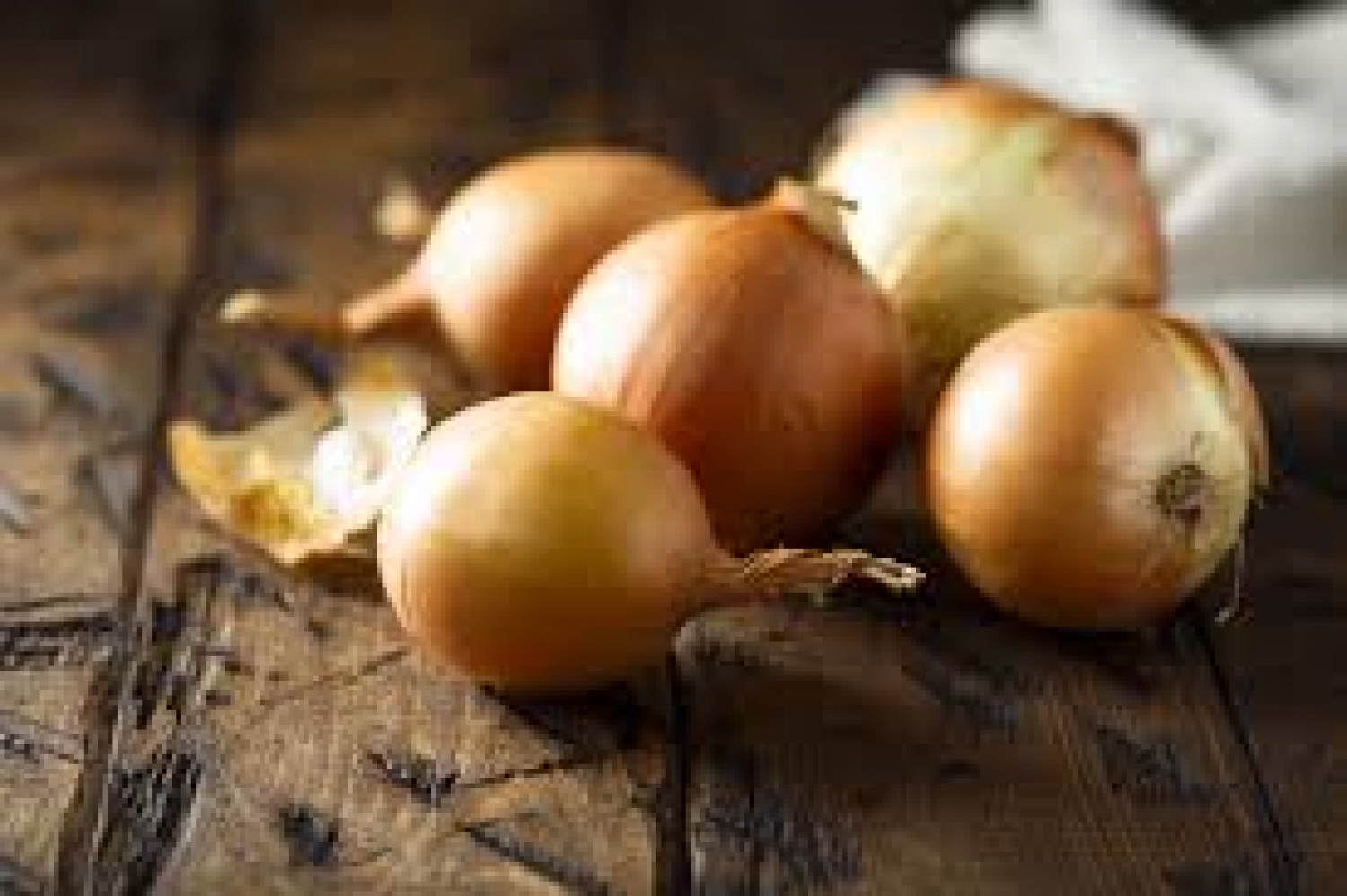 Using staples from our store cupboard is always a bargain, especially over a weekend when you don't want to put a foot wrong, or into a shop.

On most Sundays we like to take things easy, meals should be hassle free, but, always, delicious and preferably with something new. My parents often come for lunch and I must confess I like to wow them. They're very appreciative of my efforts, they enjoy our company and it's a treat for Mom not to have to prepare a meal for themselves. Once again we did it! They were in heaven.
GIGOT A LA CUILLÈRE -SLOW ROAST SHOULDER OF LAMB
I slow roasted a shoulder of lamb by massaging the meat with a generous glug of Virgin Olive oil and seasoned with loads of freshly ground black pepper, garlic, Maldon salt and some of our favourite spices. I try not to overdo the spicing but do go big with salt and pepper. I place the joint in a tin foil lined baking pan on a rack. When I have fresh Rosemary I would cover the rack with a good layer of Rosemary and then lay the shoulder on top of that. I fill the pan with red wine (something left over from Saturday evening). My oven is set to 160֩C and I roast for at least 3 hours keeping the shoulder uncovered during the cooking period. I remove the roast from the oven 10-15 minutes before serving. Leave to rest, serve on a platter and garnish with rosemary sprigs and fresh mint sauce.
MY GREEN SEASONAL VEGETABLE SALAD.
Vegetables make a meal in my opinion and a few weeks ago a friend served a delicious green vegetable platter. I tried emulating it by steaming green beans, shelled peas, mange tout, asparagus and broccoli.
All the vegetables were steamed for no more than 2 minutes in small batches. I stopped the cooking period by dunking the vegetables into an ice cold water bath. Lots of ice and a little water. Removed when the next batch of vegetables were removed from the steamer. Placed into a colander to dry.
When all the vegetables were cooked and dry I placed them into a large bowl and drizzled olive oil over the vegies coating them in a nice sheen and added a sprinkling of Maldon salt and a generous turn of cracked pepper. I added large Spanish olives (pips removed).
Before serving arrange the vegetables on a large platter, add one wheel of broken Feta cheese, a sprinkling of nuts and seeds and a salad dressing of your choice.
I made a Vinaigrette sauce, added 15ml honey, a good grating of ginger and the juice of one grapefruit.
The pièce de résistance was my Onion Tarte Tatin.

ONION TARTE TATIN
4 large white onions, peeled and halved
50g butter
1 whole garlic, cloves peeled
6 sprigs of fresh thyme, leaves stripped off
4 fresh bay leaves (I have a tree)
60ml Cider vinegar
60ml brown sugar
100ml water
1 box puff pastry (I like the Woolies one)
Method:
Preheat the oven to 220֩C (I turned the heat up when I removed my roast)
In a cast iron skillet over medium heat melt the butter. Add the bay leaves and thyme leaves. Add the sugar, vinegar and water. Melt, shaking the pan.
Place the onions flat side down into the butter placing the garlic cloves in the spaces in between. Cover the pan with a lid, turn the heat down and simmer slowly for 15 minutes. Remove the lid, simmer until all the liquid evaporates and you're left with a sticky caramel.
Remove the pan from the stove. Cover with the cold puff pastry and bake in the oven for 20 minutes until the pastry is a good golden colour.
Remove from the oven. Place a large round platter on top of the pan. Working quickly and carefully turn the plate and pan around. Remove the pan and voila there you have it. A beautiful onion tarte Tatin. Garnish with a sprig of Thyme.
Note: Do not do what I did. My parents arrived and we got chatting I forgot all about my tarte Tatin and left it to brown a little too much. This didn't spoil the taste at all though.
As a special treat Butch went out on a limb and got us a beautiful Waygu steak on Friday evening. Not nearly as marbled as the far more expensive Japanese Waygu beef of course but, never the less, a treat he has been dying for. Although very tender, succulent and flavoursome I thought the price was exhorbitant and not worth it. But that is just my humble opinion.

In this time of Corona or Covid 19 it is essential that we keep our spirits up as well as our health and immunity up. A good meal always does wonders.
---