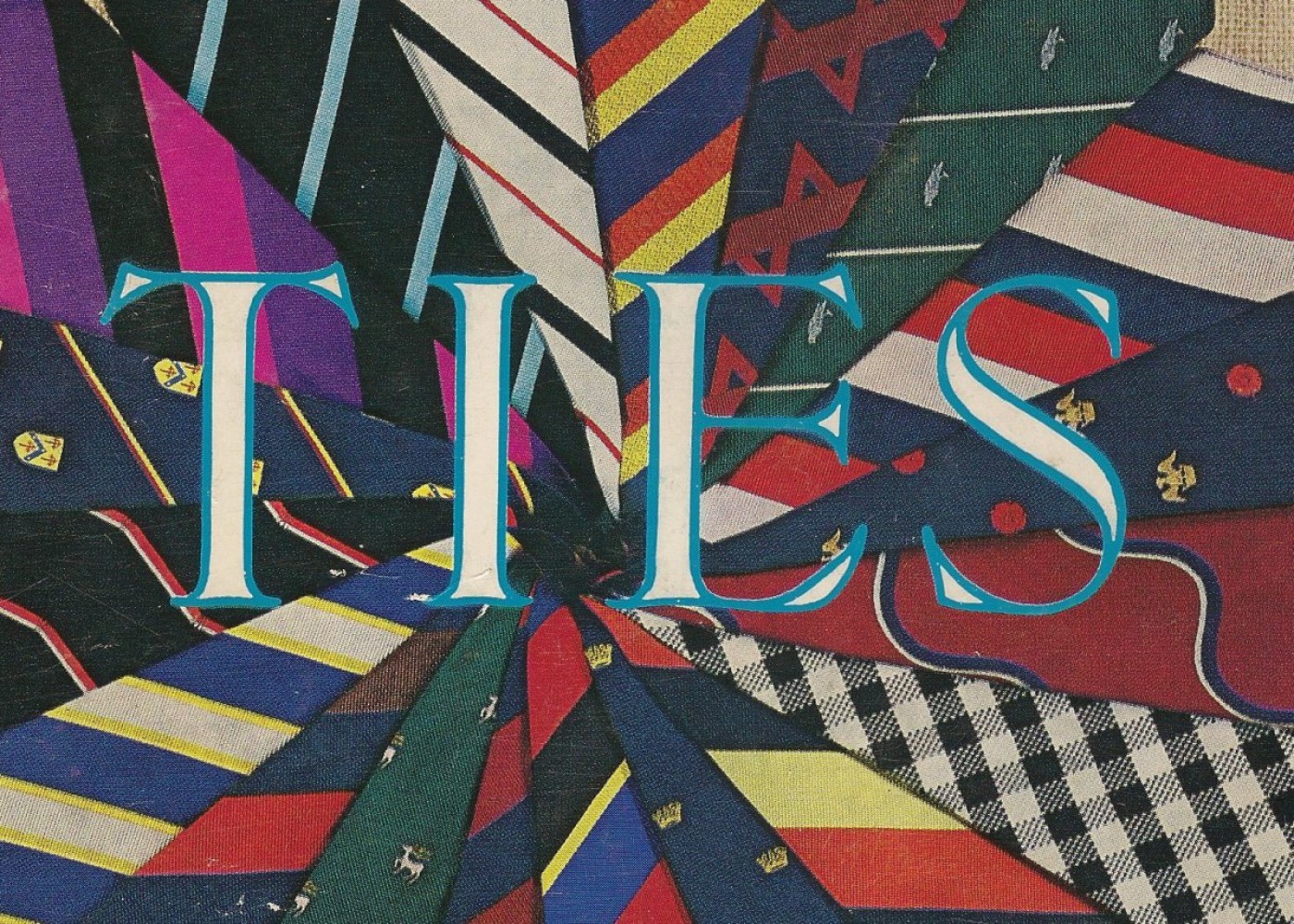 Somewhere at the back of a wardrobe we all have one. Mine was stretched to its limits, having knotted it in Standard 6 it had to keep up with the times, dragged over my head, like a noose, the knot wound tighter and tighter. The tie got filthier and grubbier with each passing term, and as the years passed it frayed and got duller and softer, like an old hankechief, until at last, I could roll it up together with the scrunched up Panama hat; a nostalgic reminder of my school years. Now it lies, in state, preserved in moth balls, recovered only for the occasional "School Days" party.
I have a heritage spanning five generations of the Panama hat and the Cheese cutter, heavy woollen, black pleated school pinafores, cotton bloomers, which came in half dozens, black buckled shoes and Bobby socks. I grew up with two wardrobes, one a school uniform the other "Mufti"! I was the last generation subjected to the suspender belt and nylon stockings. Institutions like Roedean, Western Province Primary, St Andrews, Uplands Preparatory school and Pretoria Girls' High educated our motley crew. Sometimes they suceeded. All with histories and traditions flying their flags with pride.
While driving up the highways in Mozambique, Botswana and Zimbabwe I've seen children being taught under the shade of trees, I've seen classrooms that barely have walls or windows. Old discarded ships' containers are upcycled and often used as classrooms. I survived the 1976 riots in my own country, remembering teargas charges in Adderley Street. These children and students have all had one thing in common. An unquenchable thirst for knowledge, change and freedom.
The sun was setting behind us when we turned off the main road in Chinhoyi. We were all tired and irritable. We'd had a long day and none of us knew what to expect once we got to Lomagundi College. As we drove up to the school along the narrow strip road umbrellaed by the large African flame trees I wondered about this Marius Erlank who so generously offered us a bed for the night. I couldn't imagine Tom Walmsley or Miss Mullins doing to same 50 years ago! Things certainly have changed and much has to do with technology, social media and the inherent kindness of strangers. Thanks to the Friends of Mana Pools Facebook page Marius extended his invitation to sleep over when Precious asked about accommodation in the area.
Whisked through the main gates with a map in hand we headed up to the headmaster's house to be greeted by two massive Bull Mastives. The freshly brewed coffee was exactly what we all needed as we introduced ourselves, settled and spent a while unwinding while listening to Marius tell us all about the school.
I hung on to every word. Such enthusiasm is hard to dismiss. Lomagundi College opened on 14th February 1983 and occupies 120 ha of land amidst the low hills of the Hunyani Range, 8km west of Chinhoyi. The College aims to encourage pupils to be a self-confident, well-rounded individuals, to propel them to the highest level of achievement in both academics and extra-curricular activities and to provide them with the life skills they will need when they leave the College and to prepare them to be of value to society.
The College successfully achieves a spirit of community with high standards and can be justly proud of its achievements. There are about 450 pupils at the College, almost equally divided between boys and girls – with about 42 teaching staff.
An English-speaking Christian school aspiring to the highest international standards academically, in technical and commercial education, in sporting endeavour and culturally.
Upholding the best traditions of Zimbabwe's independent schooling, promoting a respect for others and accountability. An acute awareness of the Community and the Environment is fostered and nurtured producing confident young adults who are keen to play a positive, responsible role and take the lead in their global communities.
Since returning from Zimbabwe I've joined the schools Facebook page and I'm amazed by the achievements made by pupils past and present. Imagine one of the finalists in the show "The Voice" was an ex-pupil, Jeremy Olivier who grew up in Chinhoyi. Small world. Vuyani Dhlomo a pupil has been chosen for the Zimbabwe U19 Rugby team. Past Pupil Brennan Seward is a very successful artist. Others include Greg Lamb (Cricket), Sean Ervine (Cricket), Brendan Taylor (Cricket) and Margaret Odendaal (Athletics).
Thank you for offering us your "Guest house" Marius. We slept like happy, contented kids! I must confess I was rather impressed with breakfast, not at all institutionalised as I remember it. Unlike my memories of our meagre meals, stodgy oats porridge, floor polish (tomato jam), spirogyra (watermelon jam), frogs' eggs (sago pudding) and occasionally a revamped powdered egg. From your kitchen we had a delicious English breakfast with all the trimmings!
If you should require accommodation in the area, I highly recommend staying at the guest house or camp at their campsite.
Marius, you have renewed my faith in teachers, their commitment, excitement, enthusiasm and passion to teach, educate and uplift our children. I salute you for the sheer pleasure you have in being an exceptional leader, teacher, father, husband and friend. We wish you every success in the future, may your star shine ever brightly.
The school's setting is quite beautiful, with perfectly manicured sports fields, well maintained buildings, and happy children chatting, skipping and strolling to class. I had that Deja vu sensation again, parents mingling on lawns with champagne flutes or gin and tonics, mothers in organza dresses and Dads in safari suits sitting on hunting chairs! I long for the milk train puffing me all the way back to our farm in the Lowveld.
We've told everyone about our visit to the school, this remark took the cake: "Chinhoyi!" my father, a very quiet, dignified and reserved person said, "I worked there on a farm, I was 19, with two older men, Peter and Tom." He giggles and says "Tom had the largest piles I've ever seen, like a bunch of bloody grapes!" My memories of Lomagundi College will stay with me too, albeit not as vivid or graphic. We will be back, the famous caves beckon.
Contact:
MARIUS ERLANK:
Tel: +263 77 307 4839
email: lcheadmaster@lomagundi.com
LOMGUNDI COLLEGE:
P.O.Box 96
Chinhoyi
ZIMBABWE
lcadmin@lomagundi.com
+263 772 190 191
+26367 25854 / 58
+26367 25220 / 40
---