Turning A Weekend Into A Holiday
---
---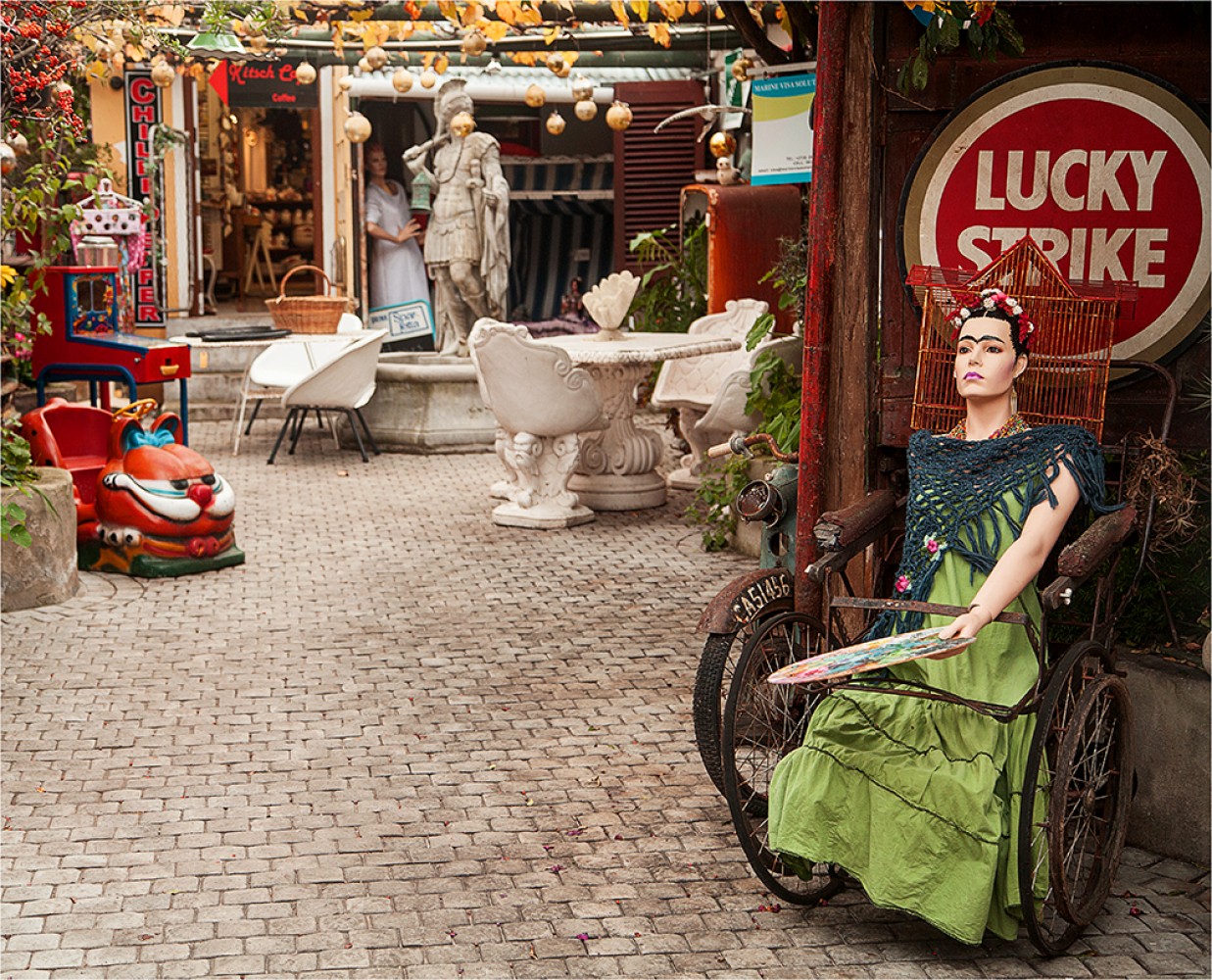 An extra day in Hermanus turns a weekend into a short holiday. Thank goodness I pulled myself up by my winter bootstraps, put the windbreaker on and flung my camera around my neck. I took off to do a walk along the Cliff path. It's a weekend of art in Hermanus and what a delightful surprise to find plenty of parking and hardly a soul about. Weekenders would be arriving later in the day so I have the art virtually to myself. Some pieces are still being constructed by the artists, which is a rare sight as we normally only see their works on display. They're an ordinary bunch like us!
The thin winter sunlight coaxed a family of Dassies (rock Hyrax) out onto the warm rocks and they sat there waiting to be photographed!
As I walked my spirits lifted and lightness entered my body, the gloom of the past couple of days lifted and evaporated from my mind like a hot flush gushing through my brain. I remind myself to remember this, to take note. Being in a comfort zone, on the couch, with my woolly slippers, hot chocolate, book and morbidity is just not on and no matter how difficult it is to lift myself up I must do it, the rewards outweigh the Gomma-Gomma cushions of depression.
I doubled back through the village enjoying the colourful arty shops and displays. Counting my blessings when I saw despair sitting on a wall, even the dog had seen better days.
I should pat myself on the back, 61 days done. I've loved it, and my eyes have opened to a world way beyond just looking. 3,748 people read my blog last month, they spent above average time reading and even browsed around at other blogs, I almost have 1000 unique visitors (regulars) and every day someone new looks in on my Challenge. I think it's fantastic and goes way beyond my wildest dreams, inspiring me to soldier on.
"I like to think of photographing as a two way act of respect. Respect for the medium by letting it do what it does best, describe. And respect for the subject by describing it as it is. A photograph must be responsible to both. I photograph to see what things look like photographed." - Garry Winogrand
The following poem is written in the "book" the old lady's reading while contemplating the sea.
"it's 2:23 in the morning
and I'm awake
because my great great grandchildren
won't let me sleep
my great great grandchildren
ask me in dreams
what did you do while the planet was plundered?
what did you do while the earth was unravelling?
surely you did something
when the seasons starting failing
as the mammals, reptiles, birds were all dying?
did you fill the streets with protests
when democracy was stolen?
what did you do
once
you
knew"
Drew Dellinger
Hieroglyphic stairway
---