V Lavender Hotel Singapore
---
---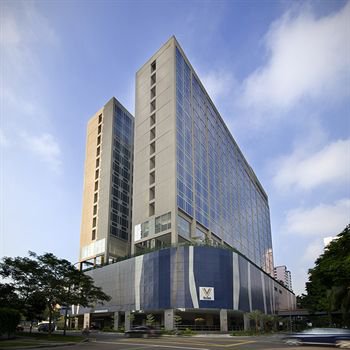 Singapore is someone's vision come to fruition and for that I admire the man and his dream, but, it's just another large, modern city with a beautiful skyline at night when the lights are shining bright. We were very spoilt whilst there and enjoyed sundowners at a rooftop bar, had delicious street food for supper, being in touch with the "real" Singapore was a unique experience.
We were amazed by the fantastic underground rail system and I was very impressed with my Precious for his reservation at the V Lavender Hotel right next to a station and main line, making commuting easy and convenient.
A modern hotel with all the amenities. Our bedroom was small but we spent very little time there and the shower room was satisfactory and will pass with thumbs up from me. Our needs were well catered for.Taxis are also very accessible from the hotel. The restaurant is outsourced and therefore coupons are required for a breakfast included stay, there are so many eateries, markets and street food options offering fabulous food that we didn't take up the offer from the hotel. I have no regrets as the restaurant serves a typical English Breakfast Buffet.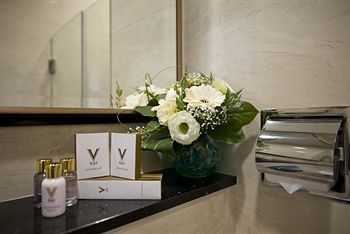 Fortunately there is a refrigerator in the room so water and drinks can be kept cold. There is a cafe just around the corner so we were able to stock up on refreshments. Free Wi-Fi is available which is a must on our list of requirements. We made use of the laundry service which was prompt. The swimming pool is large and I often saw guests swimming at all hours of the day and night, I was suitably impressed by how many guests swam and trained very early in the mornings.
A good, inexpensive hotel. We only had three days in Singapore so staying holed up in a Hotel room wasn't on my list of options and this establishment is purely a bed and bathroom in my opinion.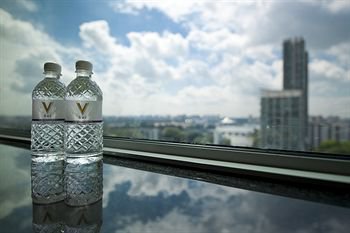 GENERAL ENQUIRIES
Email:
Tel: +65 6345 2233
Fax: +65 6298 9228

Address: 70 Jellicoe Road, Singapore 208767


RESERVATIONS
General reservations:
Email:
Tel: +65 6345 2233
GENERAL ENQUIRIES
Email:
Tel: +65 6345 2233
Fax: +65 6298 9228
Address: 70 Jellicoe Road, Singapore 208767
RESERVATIONS
General reservations:
Email:
Tel: +65 6345 2233
GENERAL ENQUIRIES
Email:
Tel: +65 6345 2233
Fax: +65 6298 9228
Address: 70 Jellicoe Road, Singapore 208767
RESERVATIONS
General reservations:
Email:
Tel: +65 6345 2233
---