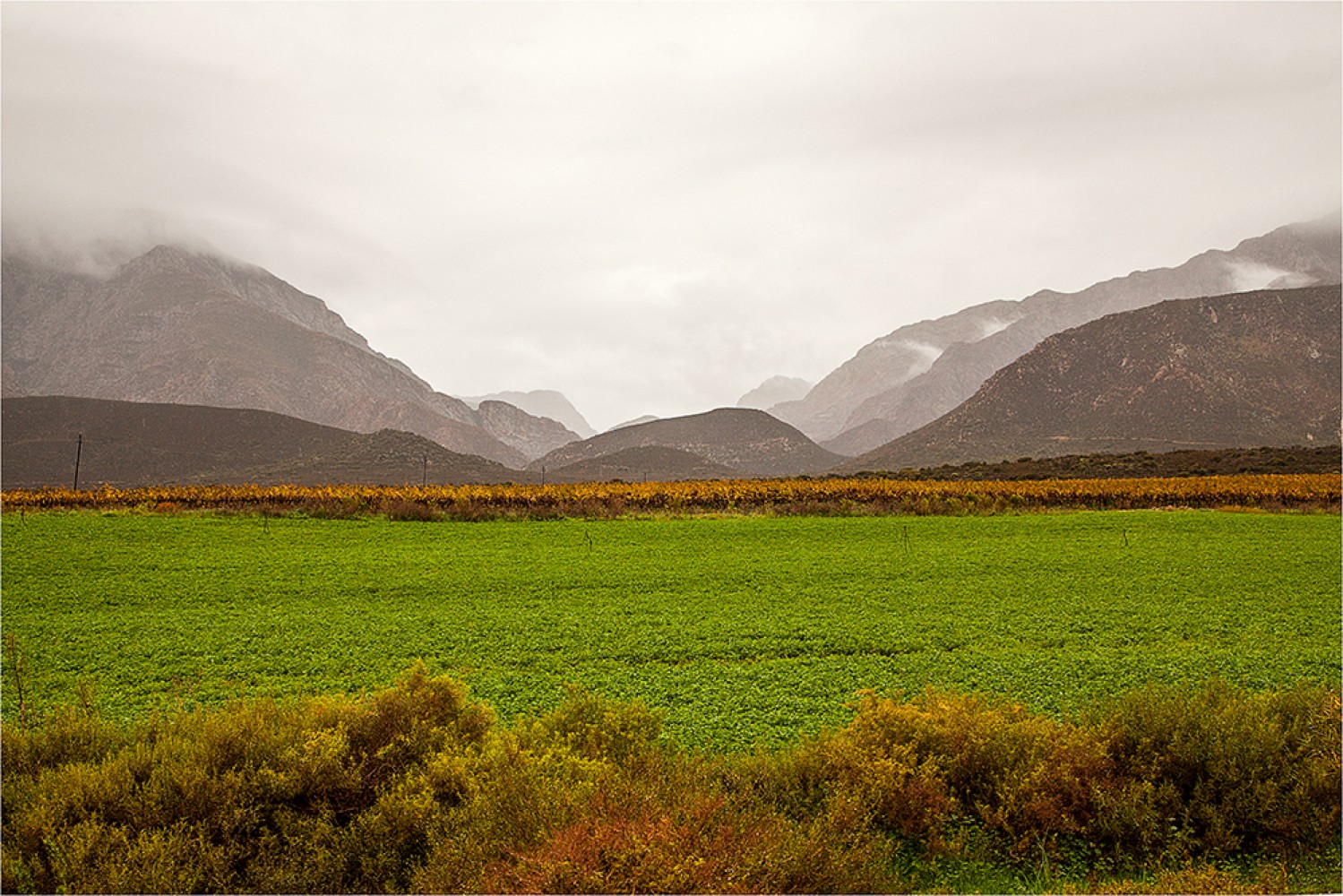 I'm always spoilt for choice when it comes to selecting my favourite photographs for the day. I am a happy snapper and have an abundance of clicks on my card. Not today. Although my eyes were open and I was constantly aware of my surroundings I just didn't get anything "original". So today I only have two landscapes for my challenge. Better than nothing I say. More is nog 'n dag - Tomorrow is another day.
My summer wardrobe is all packed away and the winter woollies are back on the shelves. Some items have shrunk during the summer months; I shudder to think how I'll have to lie flat on my back on the floor to zip up some of my jeans. What's changed? I've been doing this since 1972, then it was a matter of fashion not necessity.
It's the second day of the rainy season. Still a novelty for some I'm sure. Hats are making a fashion statement this year, nice touches of red, bright pink and purple. Coats have been taken out of moth balls and boots have all been polished to a high gloss. Winter's back in full force.
No snow as yet, we've put our feelers out, very cold in Sutherland, Ceres and the Koo but we're waiting for the icing on this cake.
"People say that a time machine can't be invented, but they've already invented a device that can stop time, cameras are the world's first time machines." ― Rebecca McNutt, Smog City
---