"Before the war Sofya Levinton had once said to Yevgenia Nikolaevna Shaposhnikova, "If one man is fated to be killed by another, it would be interesting to trace the gradual convergence of their paths. At the start they might be miles away from one another – I might be in Pamir picking alpine roses and clicking my camera, while this other man, my death, might be eight thousand miles away, fishing for ruff in a little stream after school. I might be getting ready to go to a concert and he might be at the railway station buying a ticket to go and visit his mother-in-law – and yet eventually we are bound to meet, we can't avoid it..."
― Vasily Grossman, Life and Fate
These are the words we listened to this morning on our drive back from our weekend getaway on this the first day of December. At 9h00 I received the shocking news that someone I know had been grotesquely murdered in her home.
This the second week of our awareness campaign for the protection of women and children. It feels like a punch in the solar plexus and leaves one reeling. A family is bereft, children and grandchildren have been robbed of their beloved Mother and Grandmother and a community is shattered. I know her life was not in vain but I pray she'll know why her life had to be entwined with that of a murderer. Once again man's inhumanity towards man is flaunted, how does one ever come to terms with such brutality and grief? We are warned that death comes like a thief in the night, this murderous thief who personifies pure evil robbed her of her God-given portion of life.
Piano
by D. H. Lawrence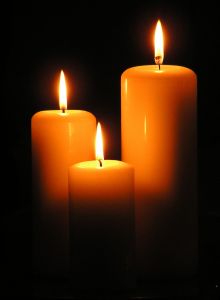 Softly, in the dusk, a woman is singing to me;
Taking me back down the vista of years, till I see
A child sitting under the piano, in the boom of the tingling strings
And pressing the small, poised feet of a mother who smiles as she sings.
In spite of myself, the insidious mastery of song
Betrays me back, till the heart of me weeps to belong
To the old Sunday evenings at home, with winter outside
And hymns in the cosy parlour, the tinkling piano our guide.
So now it is vain for the singer to burst into clamour
with the great black piano appassionato. The glamour
of childish days is upon me, my manhood is cast
down in the flood of remembrance, I weep like a child for the past.
In this poem D. H. Lawrence captures the very essence of nostalgia . . .
Derek Walcott writes of violence in Africa
A wind is ruffling the tawny pelt
Of Africa, Kikuyu, quick as flies,
Batten upon the bloodstreams of the veldt.
Corpses are scattered through a paradise.
Only the worm, colonel of carrion, cries:
"Waste no compassion on these separate dead!"
Statistics justify and scholars seize
The salient's of colonial policy.
What is that to the white child hacked in bed?
To savages, expendable as Jews?
Threshed out by beaters, the long rushes break
In a white dust of ibises whose cries
Have wheeled since civilizations dawn
From the parched river or beast-teeming plain.
The violence of beast on beast is read
As natural law, but upright man
Seeks his divinity by inflicting pain.
Delirious as these worried beasts, his wars
Dance to the tightened carcass of a drum,
While he calls courage still that native dread
Of the white peace contracted by the dead.

Again brutish necessity wipes its hands
Upon the napkin of a dirty cause, again
A waste of our compassion, as with Spain,
The gorilla wrestles with the superman.
I who am poisoned with the blood of both,
Where shall I turn, divided to the vein?
I who have cursed
The drunken officer of British rule, how choose
Between this Africa and the English tongue I love?
Betray them both, or give back what they give?
How can I face such slaughter and be cool?
How can I turn from Africa and live?
My condolences to the family and friends of this caring, friendly, positive and loving woman, may she rest in peace.
P.S Some statistics:
September 11 2014 at 07:37 am The Star
"It is important to note that, on average, three women are killed by an intimate partner, former or current, in South Africa every day. In South Africa, more than 1 000 women are killed by an intimate partner each year. Around 50 people are murdered in South Africa each day."
"Facts about murder in South Africa: Incidents of murder increased from 16,259 murders in 2012/13 to 17,068 in 2013/14. This means that there were 809 more people murdered than in the previous year. This comes on the back of a similar increase in 2012/13 when 650 more murders were recorded compared to 2011/12. The average number of murders committed each day increased from 45 in 2012/13 to 47 in 2013/14. Using Statistics South Africa's 2013 midyear estimates, the murder rate in 2013/14 was 32.2 per 100,000, up from 31.1 in 2012/13. SA's murder rate is about five times higher than the 2013 global average of 6 murders per 100,000. –
http://africacheck.org/factsheets/factsheet-south-africas-official-crime-statistics-for-201314/#sthash.Vej7Mh7w.dpuf
From Crime statistics.
---