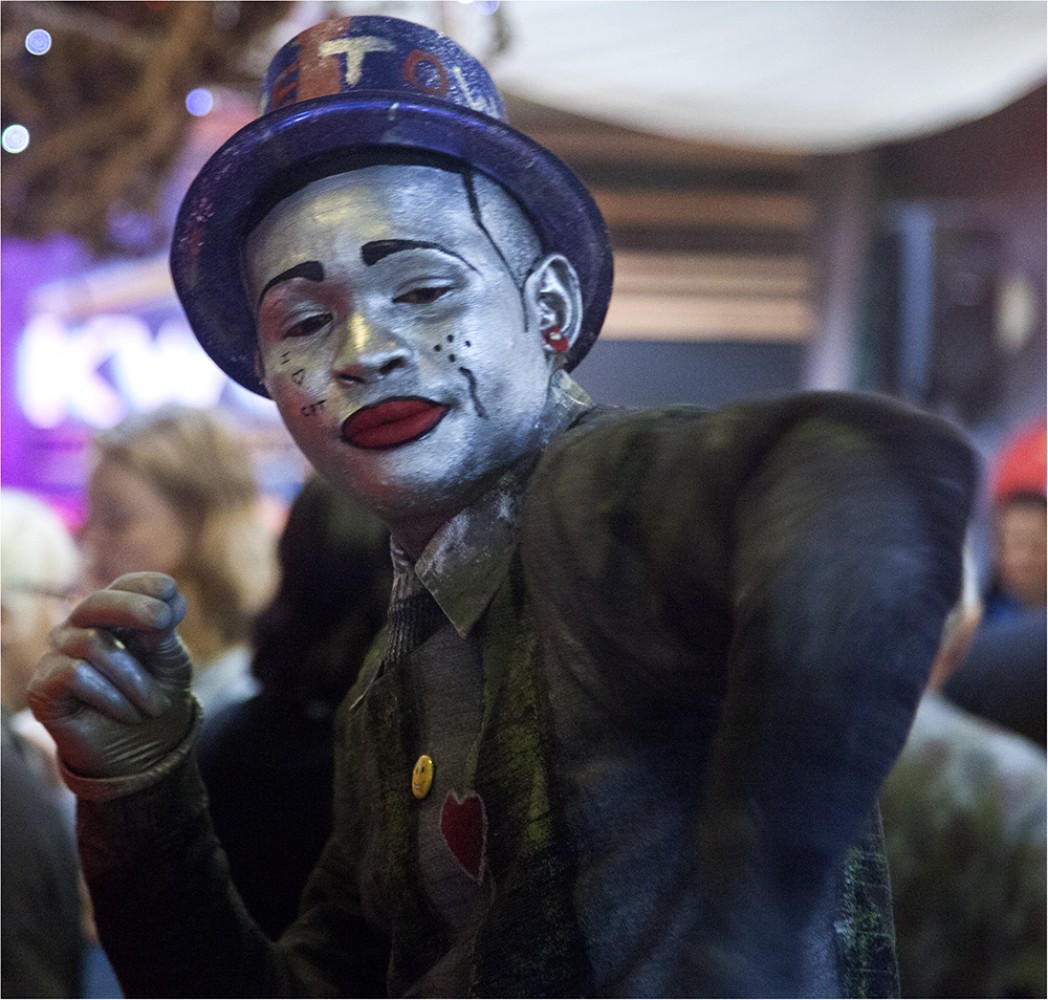 Markets are great, but I always feel like an odd Cod, like a fish out of water. Could be the crowds, the bustling, jostling for position at the market stall or just the general jolly atmosphere that gets to me. I like the predictability of shopping at my local supermarket, where I listen to soothing classical music, or the in-house DJ which seems to be all the rage at the moment. There all I have to worry about is keeping the trolly with the dodgy wheels off other people's shins.
I shop with a list, but, rarely stick to it. Once I get to the market my mind goes blank and I feel every eye on me. Browsing, scratching, feeling, smelling, rubbing and massaging creams and lotions just don't do it for me. I like my carrots in a bag with no soil clinging to them, being organic isn't enough.
Standing around with two cups of hot coffee searching for my Beloved, who's seated somewhere, or holding up a bar counter while he tries to look inconspicuous as he clutches our basket, while it gets in everyone's way gives me hot flushes. As the paper cups slide from my fingers all I want to do is go home. Every eye is on me.
By the time we've got the awful rubbery, cold and pasty Dim Sums we've lost our seats and the tasteless morsels are sticking to my fingers like blitz stick. Reminds me of a good cocktail party, how do you manage a glass, a plate, paper napkin (my pet hate) and a handbag whilst having a meaningful conversation with a stranger who's staring at your cleavage and you know he clearly couldn't give a hoot about World peace?
There's a woman staring at me with a glazed look in her eyes, I'm going to sit next to her on the bale of straw whether she likes it or not, she has my permission to clutch her parcels to her chest, one would think I was planning a heist.
Stampeding horses can't keep me here and I shuffle out, while trying to dislodge bits of greenery lodged between my front teeth (fibres from the Apple-beetroot-ginger concoction I had). We make our way through the crowds, the hippie next to me thinks I've had a stroke.
Precious meantime is lisping along with the crooner, neither know the lyrics, I can't resist, that's when I laugh hysterically, I become the subject of mime, I feel like the village idiot. I really am better in the kitchen.
---