Bon Camino Peregrino - Introduction
---
---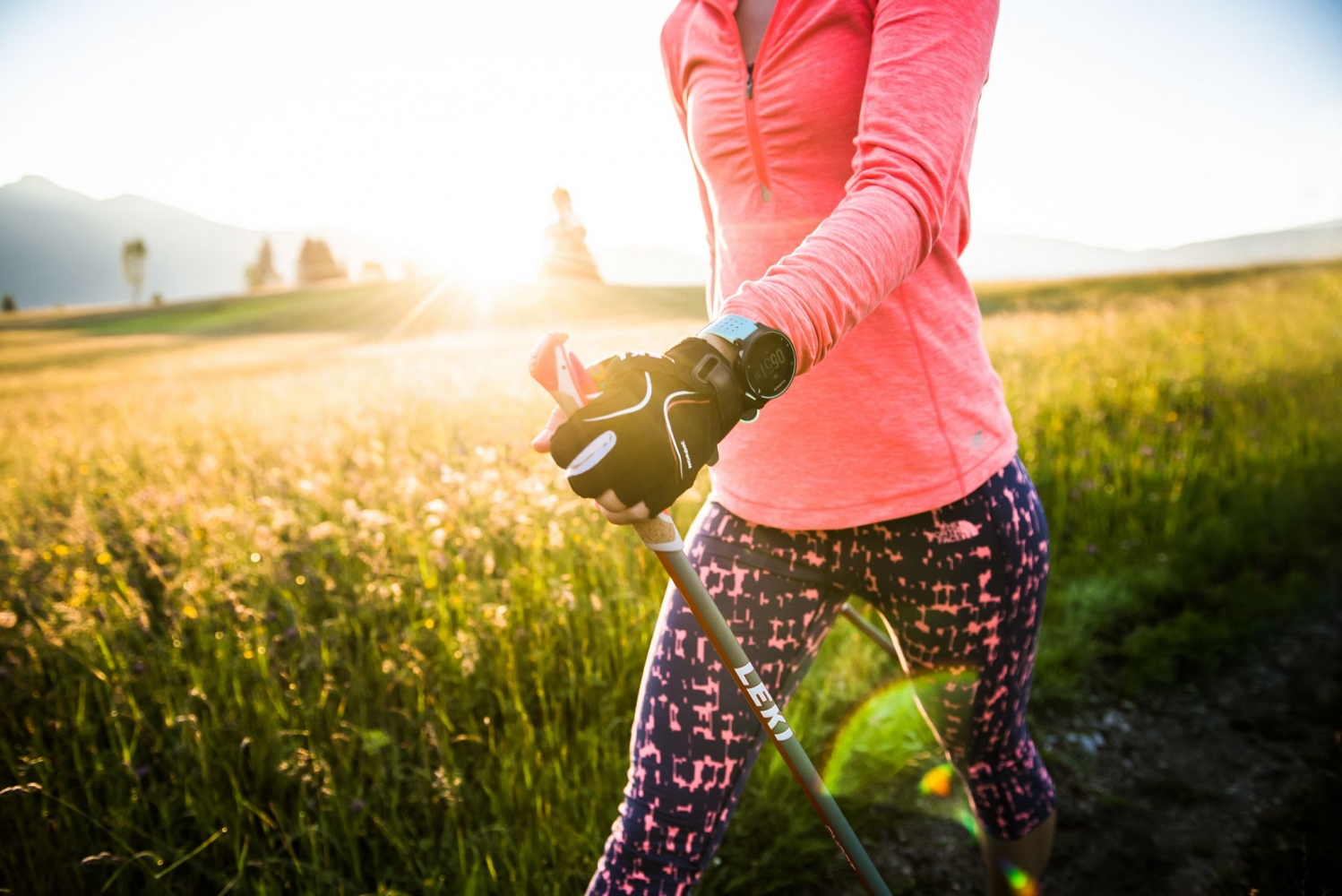 18 months ago I grabbed the bull by the horns and sent the family an invitation-slash-announcement. I was setting my sights on doing the Camino Portuguese before I turned 60 and they were welcome to join me. I knew if anyone would be up for it, it would be Lise. Just as well I put it out there because shortly afterwards an engagement was announced, a new Grandbaby was in the pipeline and a wedding in Mexico is on the cards.
Walking the Camino has been on my bucket list for years, I heard all about it 20 years ago when Attie and Anise did it, of course they did the French walk, all 900km over the Pyrenees. Twice! As much as I would've loved to have done it, it might have remained a pipe dream until I heard from the Trotting Tozers who'd done the Portuguese Way and then repeated it the next year, backwards. I was hooked.
I started saving every cent I could, I even did the ironing, stopped having my regular highlights and curbed my shopping sprees and would think twice about any lip-gloss or manicure. I was living frugally and kept a close watch on my "holiday fund". I had my flight plans mapped on Google Flights and as soon as I saw a cheap flight my fingers would hover over the keyboard, but realised it was too complicated.
Angela Meyer of Above and Beyond Travel came to the rescue and booked our multiple destination flights. She juggled different departure dates and was able to secure the best prices and stepped in to help with our seats and boarding passes on all flights during our trip, which made things so much easier for us especially as Wifi is always unpredictable. I would fly to Porto and Butch would meet us in Spain. To co-ordinate us and enable us to meet up in Vigo was not simple, but her experience, expertise and good humour made it all possible.
Planning ahead certainly has advantages, one being that I could read many books and various people's accounts of their journeys, interesting, heartfelt, inspiring and sometimes surprising. The common thread running through many of these stories was of burnt-out, fat, unfit, emotionally bankrupt men who saw this as their road to recovery, where they'd find meaning, truth and light. Strangely enough I didn't read any books written by women, although I do know Shirley McClaine wrote "The Camino – A journey of the spirit". I'll find it and read it one day. The Way, the movie, starring Martin Sheen brought tears to my eyes an excellent introduction.
Although I was absolutely committed to doing the Camino and I knew that to many Catholics, other believers and Christians, walking the Camino is a Spiritual journey' I did not consciously think of it in that way. I likened myself to a peasant walking from town to town with Santiago being the final destination, as many people did for centuries, when walking for many was the only way they got around. I thought of the adventure, introducing Butch to Europe in an affordable way, spending some really excellent alone-time with Lise and hopefully awakening a yen for travel and adventure in her life too.
I was neither fat nor unfit, I trained, and Santa even gifted me a Garmin sports watch for Christmas. In January Butch and I got ourselves seriously involved in our training programmes and I even managed to persuade him to start walking, which we did with gusto on a Tuesday, Thursday and once over a weekend. Disappointing myself is one thing, being the weakest link with my daughter and Butch was unthinkable. Butch started "Alpine walking" using sticks which took much of the pressure off his knees while I puffed and panted, did sets of weight training and climbed hills in an effort to be "the best me I could be"! We made an effort to do one long, uphill route every weekend, often going out to Hamilton-Russell Vineyards in the Hemel-en-Aarde valley in Hermanus. My aim was at least 14-16km before lunch.
We linked up to Vitality (the fitness booster on our Medical Aid) and every step I took was recorded earning us points and discounts, which awakened the competitive spirit in me encouraging us to up our routines even more. Special Mention: Jenny Botha without your encouragement, good humour, fun teaching methods and take-no-prisoners attitude I might not have kept up with my fitness classes. Thank you.
Time, as you know, quickens it's pace as one gets older and it was within the blink of an eye that I had to pack, get my Schengen Visa and board my plane to Porto for the first stage of our epic journey. It was quite amusing, the official checking my credentials at the visa office, came over to me and whispered that the Italian Consulate might not approve my bank statement as it said "Holiday Fund" and the only transactions were little drips and drabs of funds dribbling into the account and no other transactions had been made. I said "exactly, this is my holiday fund and it's all for my trip, that's when it'll be pouring out!" I got my visa.
Not an ounce more than 10kgs would my back pack weigh I vowed! Traveling light was of utmost importance and I set about, with a list, to pack only the very necessary garments, toiletries, shoes and essentials.
The bag I put on my back on the first morning weighed 10,8kg and my Camera bag weighed: 2,9kg. Not bad for someone who does not do minimalism.
In my bag: mostly black garments,
1 Kikoi
1 Hat with a chin strap
1 night shirt
3 strappy tops
2 Headbands (used one and gave one to Butch)
3 S/S T-shirts (black, white, grey)
1 L/S T-shirt (lost it)
2 cotton tops
1 summer top
1 hiking stick
2 Peregrino passports
1 Guidebook (Camino Portuguese – John Brierley)
2 Translation books (Portuguese and Spanish)
1 Bathing suit
1 black skirt
1 lightweight black shorts
1 denim short
1 gym tights (calf length) (didn't use)
1 black dress, no fuss, wash and wear
1 pr Flip Flops (the best investment I've ever made)
1 Toms shoes (not used)
1 Rain jacket (it rained)
1 Lightweight Down jacket (only used once, but that's fine with me, it's light and compact)
5 pairs hiking socks (wore 2 pairs once, so much for Merino wool)
4 briefs (lost one pair)
2 bras
1 Pashmina (lightweight)
1 pair Lulu Lemon Lycra shorts (Lise gave them to me, loved wearing them)
TOILETRIES
Toothbrush
Toothpaste
Razor and 2x blades (broke, so it was au naturel, but that didn't bother as everyone is in those parts)
Small deodorant
Foot cream
Dental floss
Small face cloth (couldn't bring it back!)
Plugs and chargers (watch, iPhone, camera battery)
First aid kit plasters (lots of rolls of Elastoplast – I will forever love them), scissor, anti-inflammatories, anti-biotic. (My Dr gave me an official letter "Safe Passage for Medicines" he said I might tantalize a sniffer dog and get arrested)
4 clothes pegs (tossed them)
Suntan lotion (used until my skin got acclimatised and then tossed the remains)
Body lotion (small)
Small packet of wet-wipes (they were worth it)
Make-up in smallest packaging (used make-up twice)
Blusher
Eyeshadow
Moisturiser with UV (Woolies came to the rescue as the tube 50ml and a good UV)
Cover stick
Base
Lipstick (absolutely)
Lip-gloss (always a necessity)
Chapstick (good)
Fold-up comb (complimentary gift from Air France when we were upgraded to Business Class en-route to India)
EXTRA
IPad (should've left it at home)
IPhone
Camera (my heart's desire, don't go anywhere without it)
Camera bag (excellent, sits comfortably on my chest, easy to access my camera and housed all my memory cards, our Camino Passports etc.)
Camera batteries, memory cards
WEARING ON AEROPLANE:
Jeans
strappy top
L/S top
S/S top in bag (it's summer in Europe)
Briefs, socks and hiking boots
Small handbag, very lightweight, washable, with many zipped sections, small purse
Passport
Euros and a credit card, medical aid card (who knows), my Woolies card (don't ask)!
Note book, pen and marker pen
Thick Novel to read (I'm an addict)
Confession time: I did have an extra bag (6kg) with a few extras for both Butch and I, which Megan would take with her and bring on to Italy.
Although I did toss or lose a few things along the way, I did fill her up I must confess. Who can resist the Portuguese and Spanish shops? But, I was controlled and disciplined, only bought things I could use. P R O M I S E.
We used toiletries supplied by the guesthouses we stayed in, but, as they're not as generous as we're accustomed to, most often I had to wash from my crown to my toes using shower gel. I didn't mind. We had to fill up on Body Lotion twice as we shared what we could. I organised, folded and packed my clothes into three lightweight travel organiser bags, my cosmetics, medication and toiletries were in Ziploc bags. Perfect set-up.
Each person was responsible for their own bags, so we didn't question what was inside nor did we bang on about the weight or choices made, we all have different priorities after all. Each to his own, we both had other fish to fry.
Traveling with a back pack is wonderful, one feels younger, fitter and more adventurous, foot loose and fancy free. Inside that pack was everything I'd need for 5 weeks, I didn't have to worry about anything else and had no need of anything else. The freedom it afforded me was liberating, (I am a member of the Liberating Movement) and I certainly will carry on this trend of traveling light. I was as happy as Larry every time I flung, clipped and tightened my Osprey 65litre Backpack- one of my best investments!
And so the big day dawned and with much excitement and trepidation Lise and I set off from Porto to Matosinhos to walk along the coast to Vila do Conde.
ABOVE AND BEYOND TRAVEL
Angela Meyer
tel: 021 558 7023
Fax: 086 680 2168
Cell: 083 256 5995
---