Chocolate Champagne and Caviar
---
---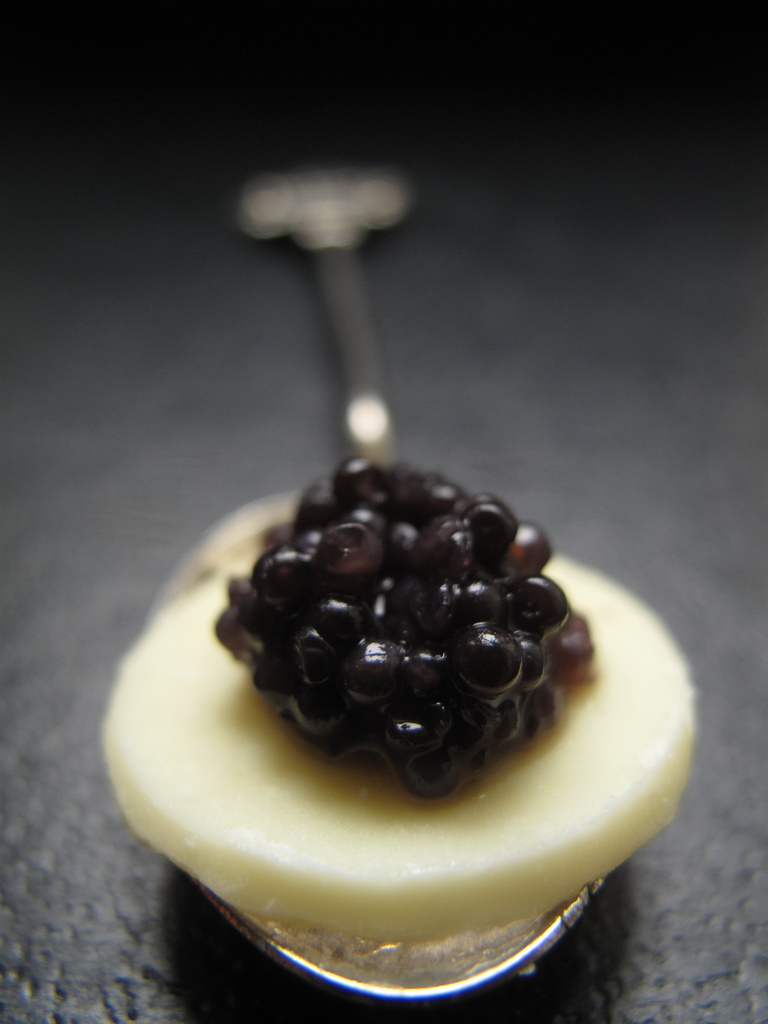 the star attractions leading all the wise men to your festive table. "Happiness, Simple as a glass of chocolate or tortuous as the heart, Bitter. Sweet. Alive." - Joanne Harris, Chocolat.
Don't invite the usual suspects, be brave and invite someone new; who'll breath new life into old conversations. I also like having someone outspoken and controversial at my table, even boring politics and religion lets everyone sit up straight! Place settings give you the upper hand so do separate old foes and boring couples.
Even Stalin in his madness realised these are commodities the world needed while his countrymen were starving. Why Marie Antoinette said "give them cake" we'll never know, she really gave confectionary a bad name. For me these words spell, Holiday, Christmas, summer, bliss, pleasure, indulgence and opulence. A well planned, well executed menu would shine the spotlight on your table and leave your guests satisfied and mystified by your brilliance.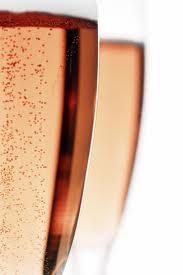 The beauty of the recipes I share are that they can be prepared in advance. Serving bubbly or sophisticated Sparkling Red Cocktail when guests arrive adds a glamorous sparkle to the evening. Just a sprinkling of caviar or fish roe as a garnish or, a generous dollop on Blinis with sour cream served as canapés or as a starter shows panache. The Chocolate Timbales (Fondants) can be made well in advance, and kept in the freezer; just 8 minutes before serving whip them out, pop them into the oven and Voilà you have a spectacular dessert! Garnish with the Tuille biscuits and a scoop of ice-cream. When the accolades have died down swoop in with a beautiful Cambrieni and Mixed berry compote and homemade Almond bread. All the competition will groan and as a final piece de resistance move in with a perfectly brewed French coffee (Brandy) and Chocolate Rum Truffles.
Golden rule: Guests always remember the Starter and the Dessert so blow them out of the water with those courses, they're the least complicated and with a little effort can be glamorous, fun and creative. Add goldleaf, candles, flowers and herbs to make them sparkle. Remember K.I.S.S. and keep it simple. Concentrate on freshest seasonal ingredients.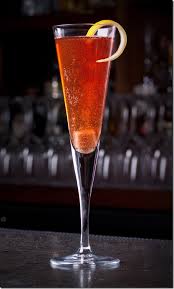 SPARKLING RED COCKTAIL
Juice of 10 lemons
Lemon slices
Crème de Cassis
Soda water OR Pink Sparkling wine
Place some crushed ice-cubes, a slice of lemon and some lemon juice in each flute. Add a dash of Crème de Cassis and top with soda water or Sparkling wine. For an informal affair serve the cocktail in a large glass bowl or be frivolous and serve the drinks in jars, festively decorated with a sprig of mint or a lavender flower. A Large bowl of freshest Strawberries on the side compliments the Sparkling wine and the Red Sparkling Cocktail. Who's up for Boules you may well ask! A silver salver piled high with shucked oysters and caviar on crushed ice would be the ultimate treat.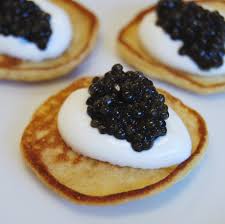 BLINI SERVED WITH SOUR CREAM AND CAVIAR
(A small "pancake" made with yeast)
Prepare batter 3 days in advance, cover with cling film and refrigerate until needed. 45 minutes before guests arrive make the blinis and serve at room temperature.
You can also serve blini topped with a slice of smoked salmon neatly rolled, garnished with a dollop of thick Crème Fraiche and a garnish of caviar or a sprig of fennel.
Active time: 30 min start to finish: 2 1/2 hr
INGREDIENTS:
• 65ml warm water
• 1 package active dry yeast 6,5ml
• 18ml sugar
• 125ml sifted all-purpose flour (sift before measuring)
• 125ml sifted buckwheat flour (sift before measuring)
• Good pinch salt
250ml full cream milk, warmed
• 125g butter, melted and cooled
• 2 large eggs, lightly beaten
• Accompaniments: sour cream and caviar
METHOD:
1. Preheat oven to 250°F.
2. Stir together warm water, yeast, and sugar in a bowl and let stand until foamy, about 5 minutes. (If mixture doesn't foam, discard and start over with new yeast.)
3. Add all-purpose flour, buckwheat flour, and salt, then stir in milk, 3 tablespoons butter, and eggs. Cover bowl with plastic wrap and set in a roasting pan filled with 1 inch of warm water. Let it rise in a warm place until dough has increased in volume, has bubbles breaking the surface, and is stringy when scooped, 1½ to 2 hours. Stir batter before using
4. Heat a 12-inch non stick PANCAKE PAN or frying pan over moderately high heat until hot and brush with some of remaining melted butter (if butter browns, immediately lower heat). Working in batches of 4, spoon 1 tablespoon batter into the pan for each blini, then cook, turning over once, until golden on both sides, about 2 minutes. Transfer to an ovenproof platter and keep blinis warm in low oven
5. Serve blini topped with sour cream and caviar.
6. Serve blini neatly plated on a large platter or silver tray (makes it easier to serve if guests are standing around)
7. To serve as an individual starter; plate and serve with a small herb and lettuce salad dressed with a citrus dressing. 1 part olive oil, ½ quantity lemon and vinegar, a teaspoon honey, salt and pepper, grated citrus peel and chopped fennel or snipped chives.
8. Prepare your plates, platters or trays an hour before your guests arrive, cover with cling film. The small salads will improve with flavour at room temperature, dress after the main filler has been added, just before serving.
COOKS' NOTE: •
Batter can be made 3 days ahead and chilled, covered (after letting it rise in a warm place). If necessary, thin batter with a few teaspoons of milk before using.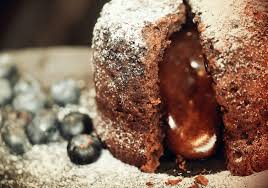 CHOCOLATE TIMBALES
NB This recipe must be prepared at least one day before serving.
(MAKES 10)
200g Dark Chocolate (use a good quality dark chocolate NEVER cooking chocolate)
200g butter
4 eggs
4 egg yolks
120g caster sugar
100g flour
Melt chocolate and butter gently over simmering water
Remove and leave to cool.
Beat eggs, egg yolks and sugar to a sabayon (thick and creamy), slowly add chocolate mixture and mix until smooth. Fold in the flour, and pour into well-buttered moulds. Chill overnight.
Bake in a pre-heated oven at 180°C for 8-12 minutes
Cool slightly before turning out.
TRY: an additional square of chocolate pressed into the middle of the filled mould adds another yummy dimension to this dessert.
NOTE:
• DO NOT OVERCOOK THESE TIMBALES a runny centre is imperative.
• The filled moulds may be frozen and baked straight from the refrigerator, which makes it an ideal holiday surprise.
• If moulds are to be frozen use metal Timbale moulds which are available at most good Kitchen boutiques, use a medium sized timbale (125ml content)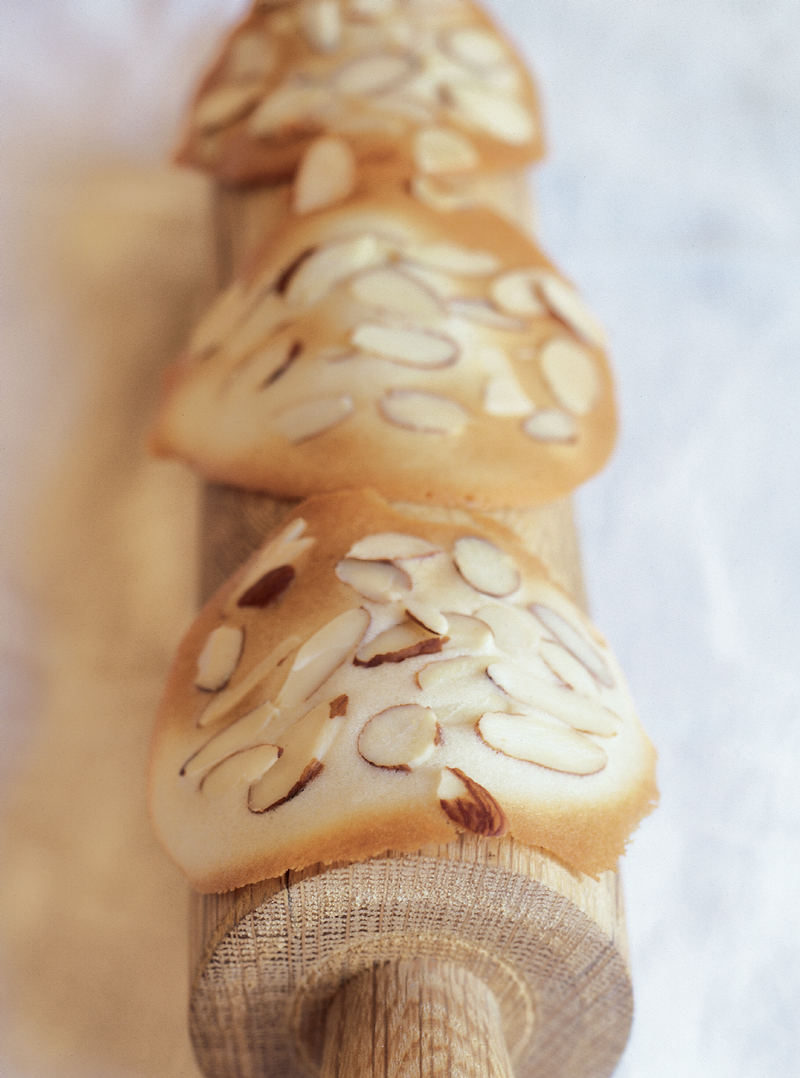 TUILE BISCUITS
100g butter (room temperature)
100g icing sugar
2,5ml vanilla (use a very good quality)
3 egg whites
100g flour
1. Cream butter, sugar and vanilla together
2. Gradually beat in the egg white, (the mixture may look like it's separating but that's fine!)
3. Then mix in the flour to form a smooth paste.
4. Chill for 2 hours.
5. Spread spoonfuls on a baking sheet, bake in a pre-heated oven at 200°C until golden, about 5 minutes
6. Biscuits can be wrapped around a lightly greased rolling pin or bottle as soon as they come out of the oven, work very quickly as the cool down and will break. Slide off the rolling pin as soon as they've hardened. If you're adventurous and would like to try this just make 2 Tuille on a baking sheet at a time.
7. Keep in an airtight container until needed.
CAMBRIENI WITH MIXED BERRY COMPOTE AND ALMOND BREAD
ALMOND BREAD
6 egg whites
180g caster sugar
180g flour
180g unblanched almonds
Almond essence
Line a loaf tin with parchment paper. Beat egg whites until stiff, add sugar and beat well. Fold in the sifted flour, almonds and essence. Pour into prepared tin and bake in a pre-heated oven at 180°C for 30 minutes. Cool and refrigerate. Slice into paper-thin slices and bake in pre-heated oven at 180°C until golden, about 5 minutes.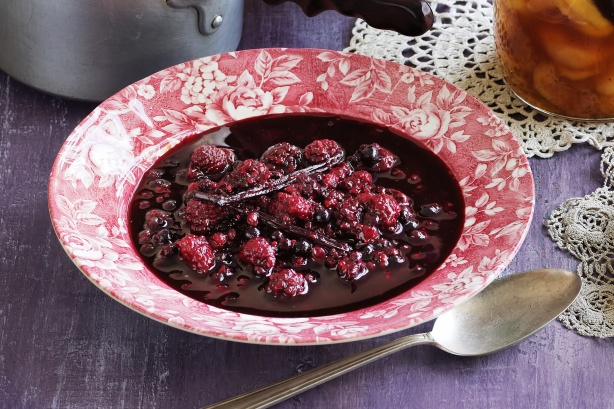 MIXED BERRY COMPOTE
1 Cambrieni round
1 punnet mixed berries (frozen berries work very well)
Stock Syrup
125g sugar
150ml water (red wine may be substituted)
½ small red chilli, deseeded
1 cinnamon stick
1 grated lemon rind and a little juice
Boil together for 2 minutes. Add berried to the syrup, simmer for a few minutes and pour over the Cambrieni. Serve with almond bread.
This Berry Compote is versatile and may be used as a sauce with ice-cream, with pancakes or joghurt.
A pinch of freshly ground black pepper is complimentary
2 Star Anise pods give comfort when it's cold.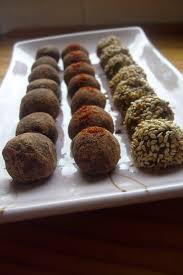 CHOCOLATE RUM TRUFFLES
200g dark cooking chocolate (Nestlé)
125ml sour cream
1 packet Tennis Biscuits
62,5ml Rum (Brandy or chocolate mint liqueur may also be used)
62,5ml cocoa, sifted
250ml icing sugar, sifted
125g finely chopped nuts
185g butter, melted
400g dark cooking chocolate (extra)
250ml coconut (optional)
METHOD:
1. Crush the biscuits into fine crumbs. Combine biscuit crumbs, rum, cocoa, icing sugar and nuts in a bowl. Pour in the melted butter, mix well.
2. Chop 200g chocolate roughly, put into the top of a double boiler (saucepan with another saucepan on top) stir over simmering water until melted. Remove from the heat, cool slightly, mix in sour cream. (note: the water must never touch the bottom of the pan as the chocolate will burn)
3. Add chocolate mixture to biscuit crumb mixture and mix. Refrigerate until mixture is firm. Roll into balls. (mixture will feel like clay)
4. Chop one third of extra chocolate roughly, put into the top of the double boiler, and stir over simmering water until melted. Remove from heat, pour into a bowl, add one third of the coconut, mix. Roll each ball in the melted chocolate mixture.
5. Place on a tray, refrigerate until truffles have set. Repeat with remaining balls and extra chocolate and coconut.
6. Truffles may be dusted with extra cocoa powder, icing sugar or add finely chopped nuts instead of using coconut. A Marachino cherry may also be inserted into the centre of the truffle before rolling.
Keep truffles in an airtight container and serve as needed.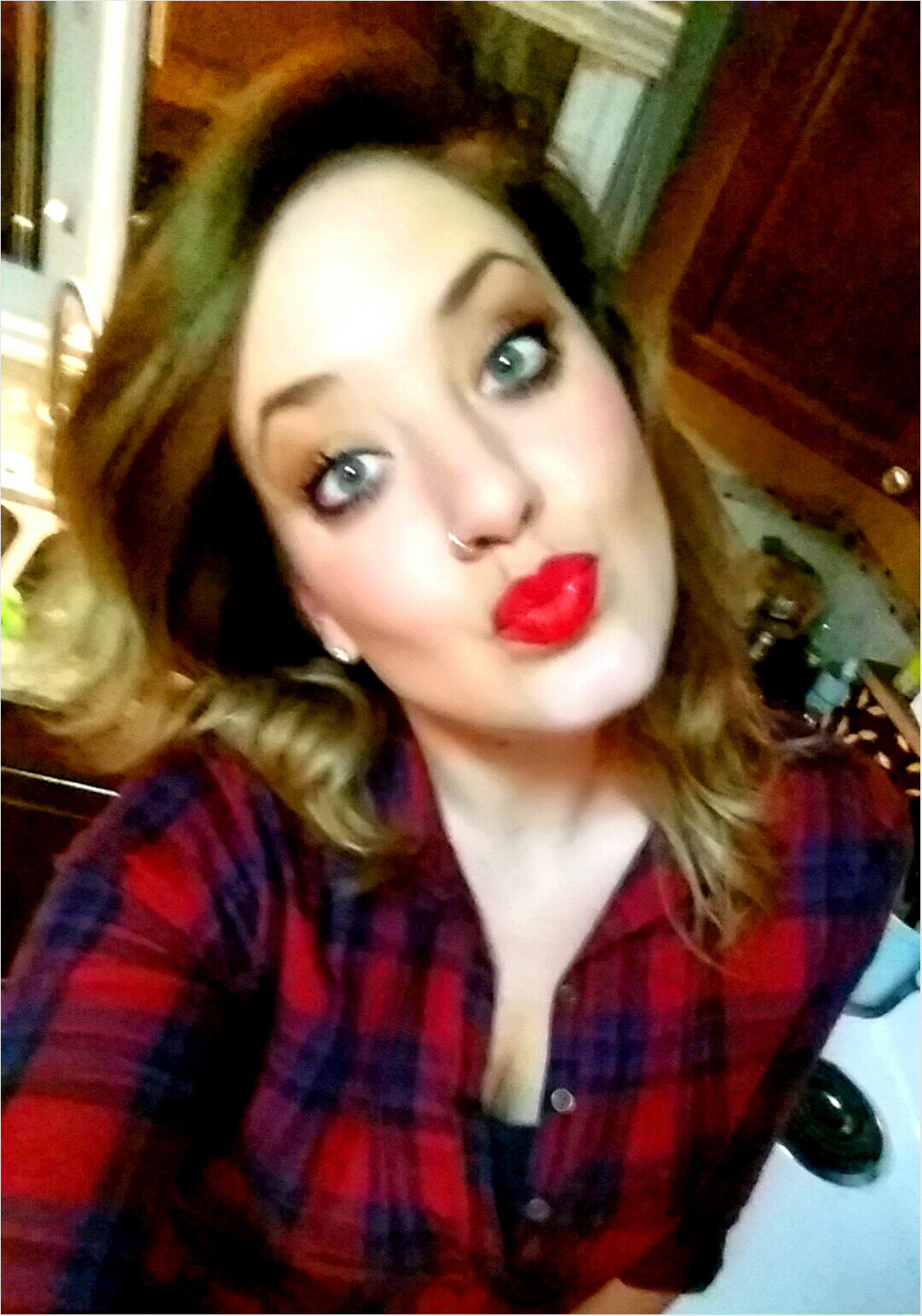 Remember: guests feel most comfortable and relaxed when the hostess is organised, plan your menu ahead of time, buy ingredients and make as many dishes beforehand, lay the table a day before the party, make a list and tick off everything as it's done. Stack crockery to be used within easy reach and do garnishings beforehand. Let friends remove plates after each course and pack the dishwasher.
Enjoy your own party by being dressed 30 minutes before guests arrive, wear your favourite red lipstick and sizzle with a glass of bubbly as the front door opens. Take a deep breath, re-apply the red to the lips, relax and now; knock their socks off! Let your partner in crime be in charge of the main course, let them bask in your reflected glory too.
---