Easy Brinjal, Bacon Bake For Autumn Luncheons
---
---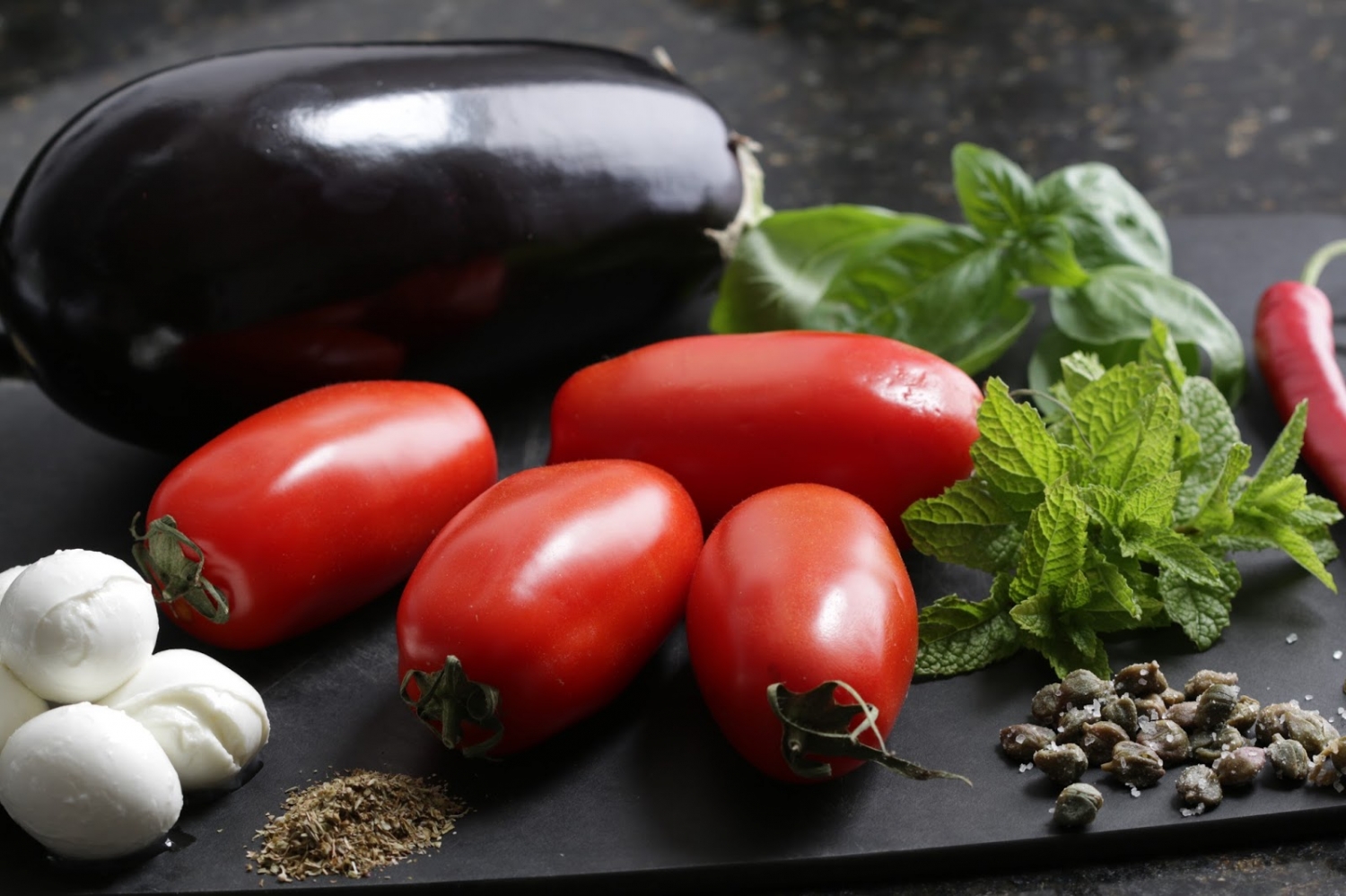 Aubergine, brinjal or egg plant must be the king of versatility. Nothing could be easier than this Brinjal bake, so perfect for long lunches on the veranda when leaves turn and days become shorter and cooler. No one wants to spend hours indoors now. I see beautiful Mouse birds are very busy in the garden could it be the season of love? Serve Brinjal bake either as a starter or side dish on barbecue days.
Brinjal Bake:
2 medium brinjals, sliced into discs, finger thickness
3 plump Roma tomatoes sliced into discs
Mozarella wheel also sliced into discs, a slice per Brinjal disc
Fresh basil leaves
Basil pesto (if you have some in the store cupboard)
Salt and freshly cracked black pepper
Streaky bacon
Score the Brinjal in a very hot heavy bottomed pan (I like a ribbed pan)
Layer Brinjal, cheese, tomato and basil (basil pesto) into stacks using 2 layers of Brinjal end with a mozzarella topping and finally garnish with a slice of bacon
Place the stacks on a lined baking sheet and bake in a pre-heated oven 200C until the bacon is at the desired crispness.
Remove from the oven, cool slightly, garnish with a fresh basil leaf and a drizzle of reduced balsamic vinegar.
Bon Appetito amigo
Watch the short video below for a better idea.
---