Fashionable Food for Fabulous Fridays
---
---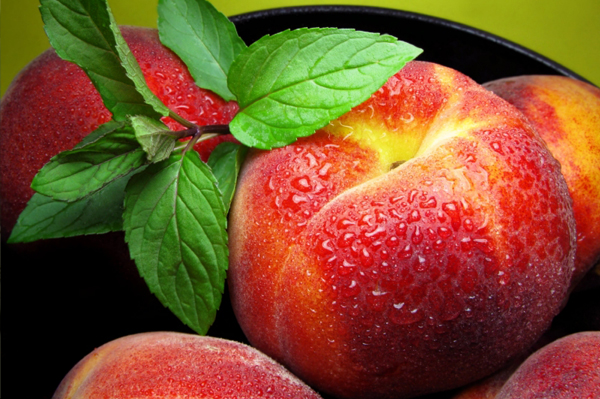 Those are some of my favourite F words; fortunately it was a good week so I have no desire to stab someone with a cake fork. To celebrate the weekend there's nothing better than having fab food lined up which won't keep you in the kitchen for hours. Try these when serving sundowners or as starters or, just for the hell of it.
PASTRY-FREE SPINACH AND BRIE QUICHES WITH A SPICY YOGHURT TOPPING
TOPPING:
250ml Greek yoghurt
15ml Virgin Olive Oil
½ red chilli, seeded and chopped
5ml lemon zest
2,5ml paprika (I use smoked paprika)
Salt and freshly cracked black pepper
INDIVIDUAL QUICHES (MAKES 6)
200g Brie (or Feta cheese or a combination)
110g bacon bits, fried until crispy and drained on kitchen towel
4 large eggs, beaten
125ml fresh cream
125ml spring onion, chopped
60ml fresh mint, chopped (or uses basil)
Extra leaves for garnish
Salt and freshly ground black pepper to taste
METHOD:
1. For the topping: combine all the ingredients together in a bowl and leave to stand for at least 30 minutes before using.
2. Pre-heat the oven to 180°C.
3. Grease 6 individual quiche tins (or tartlet cases) very well using soft butter or Cook 'n Spray (I use the Olive oil variety).
4. In a bowl cut the Brie into small pieces, add the fresh cream and heat in the microwave on a med/low setting until the Brie has melted, make sure the cream does not boil. Leave to cool to room temperature. (If you'd prefer to use Feta cheese start from No 5)
5. Combine all the ingredients in a bowl.
6. Spoon the mixture into the quiche tins and bake for 15-20 minutes until the tops are golden. (The filling might still be slightly wobbly, but that's fine it will firm up as they cool down.)
7. Remove from the cases immediately.
8. Before serving top with the yoghurt topping, garnish with a sprig of mint or basil and serve warm or at room temperature. If served as a light luncheon dish add a small French salad and a crispy baguette.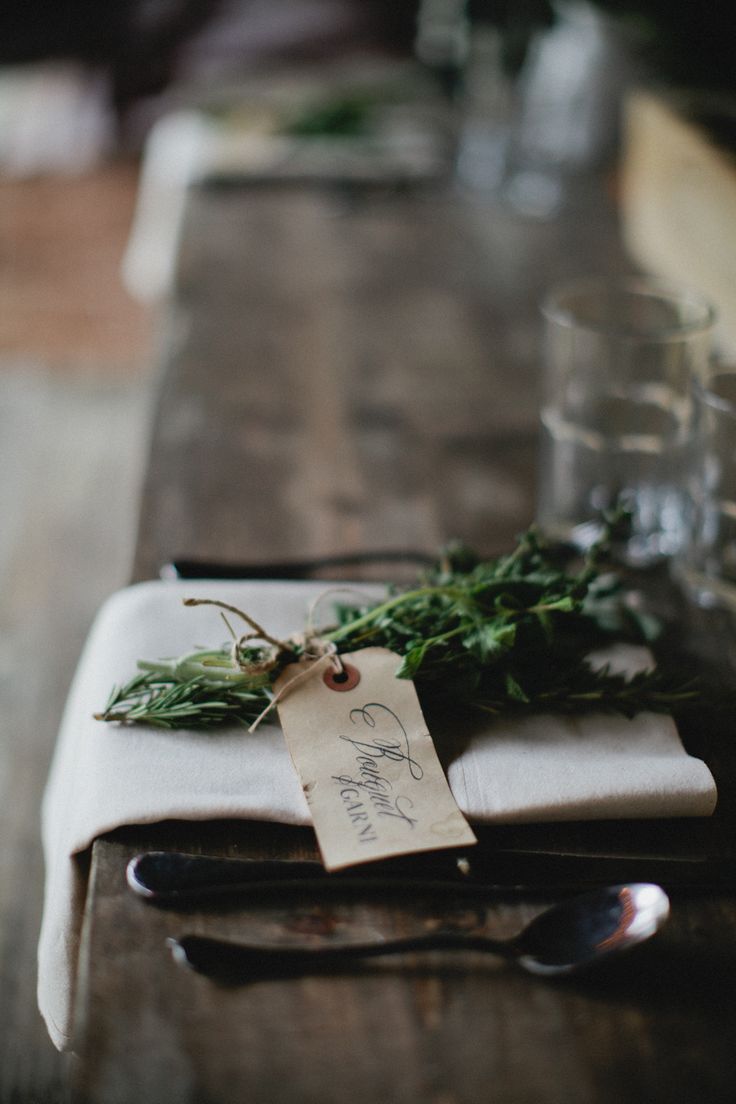 SMOKED TROUT AND CUCUMBER SKEWERS SERVED WITH CRèME FRAîCHE AND LIME DRIZZLE
1 cucumber
150g smoked Trout (or smoked Salmon)
60ml crème fraiche (use a commercial ready made tub)
Juice of 1/2 lime
Salt and freshly ground black pepper, to taste
1 Soak skewers in cold water to make them pliable
2 Using a potato peeler, peel the cucumber lengthwise into long thin ribbons.
3 Fold the pieces concertina style onto the skewer
4 Do the same with a ribbon of smoked Trout
5 Repeat once more
6 Mix the crème fraiche and lime juice, season.
7 Arrange the skewers on a pretty platter add the drizzle just before serving, garnish with finely chopped chives or fennel
8 Makes 12 skewers.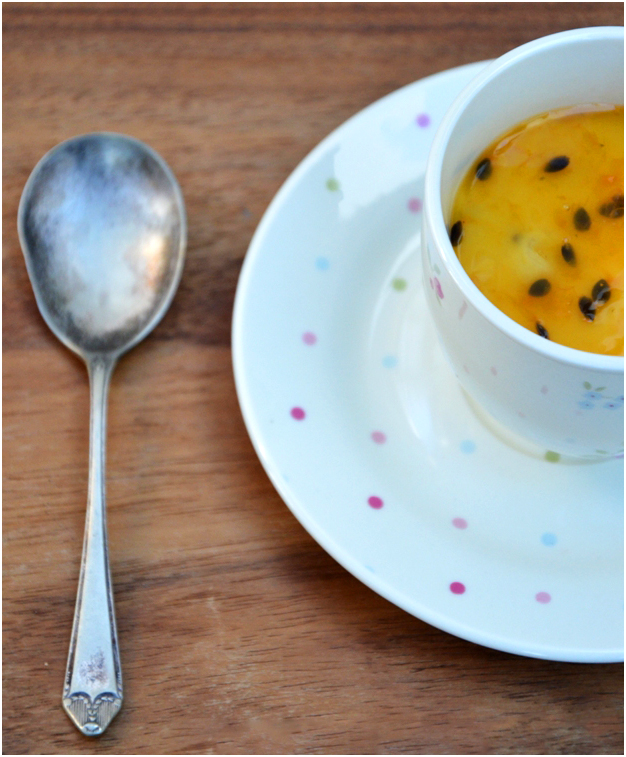 MY ALL TIME FAVOURITE GINGER AND LEMONGRASS PANNA COTTA
400ml fresh cream
Zest and juice of 1 lime, (must be at least 45ml juice)
15ml fresh ginger, finely grated
1 stick of lemon grass, bruised (if you can't find lemon grass it's no train smash)
60g castor sugar
7g gelatine (this must be exactly right so use pre-measured sachets)
15ml Limoncello ( Oh go on, buy a bottle, it's simply divine and perfect for summer, keep it in the freezer and serve ice cold with dessert or after lunch in the shade)
115g tin granadilla pulp, sweetened with a little caster sugar or honey
1 Whip 150ml of the fresh cream in a bowl and refrigerate until needed.
2 Pour the remaining cream into a pot with the ginger, lemongrass, lemon zest and sugar. Heat over a LOW heat until the sugar has dissolved and the cream has slightly thickened. Do not boil. Strain and set aside.
3 Soak the gelatine in the reserved lime juice for 5 minutes, the gelatine mixture will become quite "solid"
4 Gently heat the gelatine in the microwave for 15 second periods until the gelatine has just dissolved. Stir the gelatine into the warm milk mixture along with the Limoncello.
5 Leave for 40 minutes to cool and then fold in the whipped cream lightly, using a metal spoon.
6 Spoon the Panna Cotta into 4 small bowls or pretty teacups and refrigerate for 3 hours or overnight.
7 Sweeten the granadilla pulp with a little sugar or honey and spoon over the Panna Cotta before serving.
8 The Panna Cottas may be removed from the bowls, just dip each one into hot water for a few seconds, loosen with a knife and turn out onto dessert plates, pour the granadilla pulp over each one and serve. TIP: when I've made Panna Cotta for a crowd (12 or more guests) I've used polystyrene cups, they work well and once jelled I cut the excess cup off with a very sharp knife and then remove by sliding a knife around the edges to loosen and then turn out onto individual plates and garnish.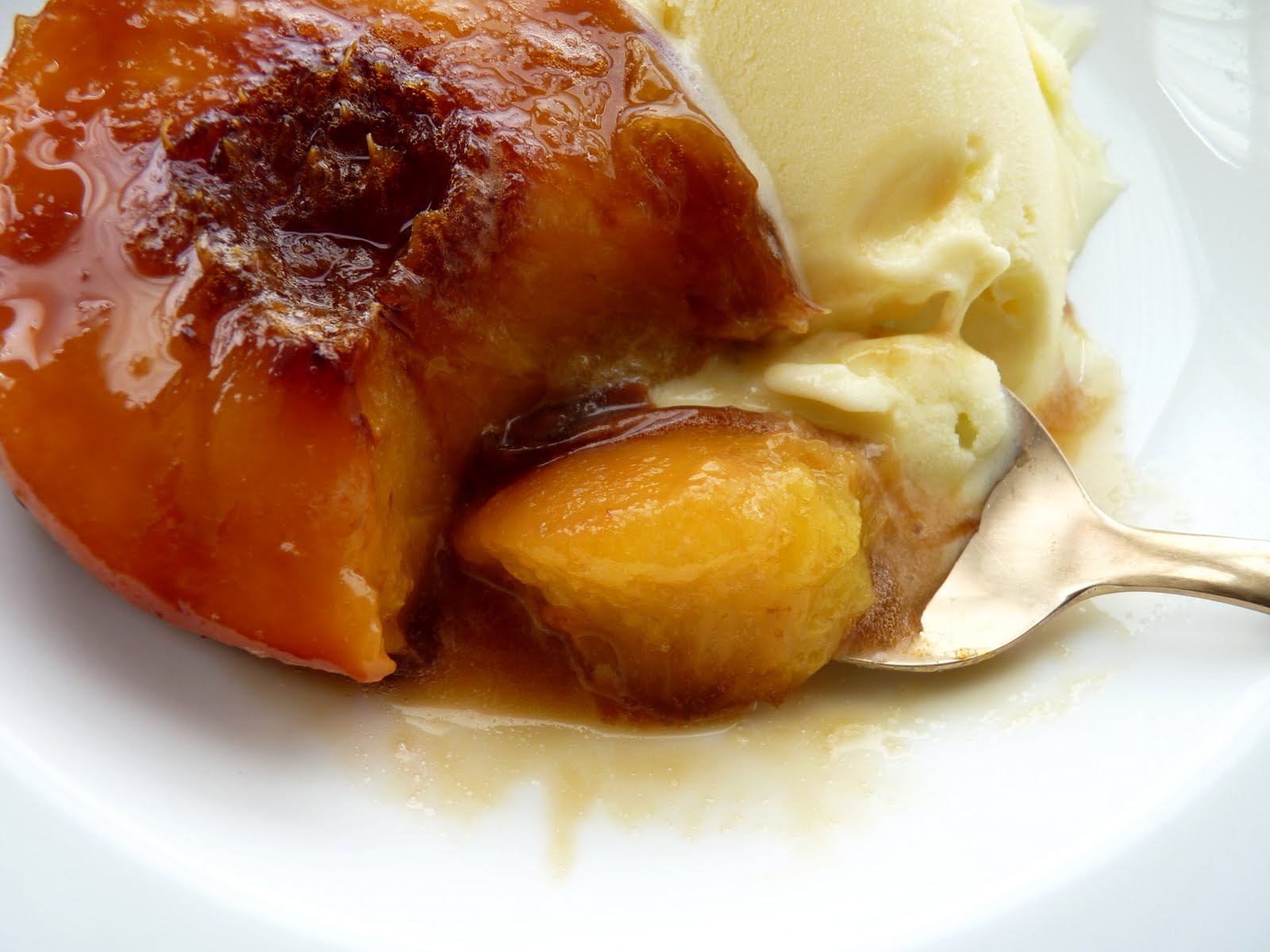 BAKED PEACHES
When the very first peaches arrive in the stores or markets I make this all-time favourite peach dessert, it's easy and can be kept in the refrigerator and used during the course of the weekend. You haven't tasted summer until you've made this traditional Italian dessert. Lay a long table on the lawn under the huge oak tree (Pecan tree for me) sip the Limoncello and lazily swish the bees away. Now you'll smell summer too.
2 punnets firm peaches or Nectarines (about 16), gently cut and twist the peaches into two halves, remove the stone carefully, with the tip of a teaspoon
½ cup Caster sugar
75ml sweet Fortified wine (Hanepoot or white Madeira or Muscadel)
1 tub Mascapone (or clotted cream)
½ vanilla pod or essence
1. Pre-heat the oven to 200°C
2. Place the peach halves, faces looking up, into an oven-proof dish, sprinkle with the sugar and leave to stand for 30minutes until most of the sugar has dissolved
3. Add the fortified wine
4. Place in the oven and bake for 30 minutes
5. Place the Mascapone in a bowl, add a teaspoon of caster sugar (or honey) and a scraping of vanilla pod, stir until smooth.
6. Just before serving drop a dollop of cream into each peach, garnish with a slivered almond and a mint leaf.
7. Plate onto a pretty summer dessert plate. Grab the Limoncello and sip contentedly!
NOTE: If you can save some of the peaches for breakfast, serve them with thick Greek Yoghurt and a drizzle of honey.
Soon we'll be picking Hydrangeas for our tables, pink ones and blue ones.
---