Figs, Frogs and Red Onions
---
---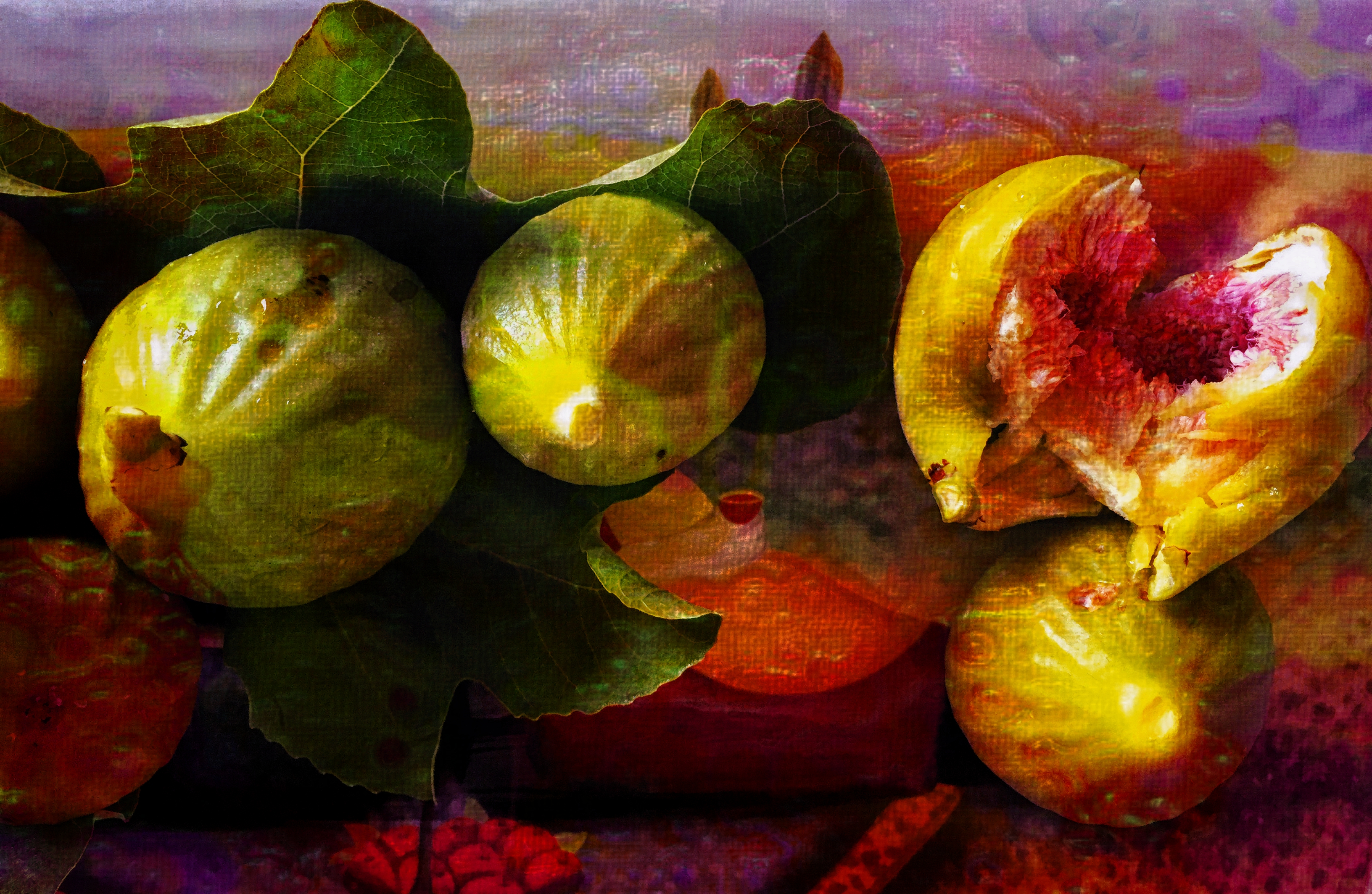 The countdown has begun only seven sleepies to go! If the dining room is anything to go by we're going to need a pantechnican to get us to Tofo. There's no doubt we're all fatigued at this time of the year, although it's gone like a flash, and the year is just a memory we've all had our highlights, disappointments, hardships and stresses.
We've had a brilliant year of travelling so I'm not really complaining but.... when Eskom, our power supplier goes on the blink and does a bit of "maintenance work" or loadshedding I rejoice, it's almost like a cloudy day when we're on holiday, it takes the pressure off doing "must-do's", taking all responsibility out of my hands, leaving me to chill out, listen to the birds, garden without watching the clock. The whole day loses its edge and breathes a sigh of relief. My shoulders drop and the tension in my neck miraculously eases away.
Silence is really golden, in our world we seldom have the luxury of "quiet", no humming of gadgets or appliances, and I think my old refrigerator also winds down with a rattle and groan of contentment. Imagine reading a book at eleven in the morning? We actually saw the White-eyes and Sunbirds flitting around slurping nectar in the lemon and lime trees, we watched Wagtails and Weavers bathing in the fountain, we never have time for that anymore.
On Monday I walked into the garden and picked the first ripe figs, beautiful, big, green figs with a salmon centre, perfect for poaching, roasting or, as I had them, with the sticky milk all gluey on my fingers and lips. The Queen of tarts baked a deliciously tart Rhubarb pie served with cream which reminds me of my Ouma who had plants in her vegetable garden and, I spotted a snail in my garbage bin. I wonder where he came from and where has our resident frog gone off to? My Hydrangeas are in full bloom and the Christmas candles are starting to open (Agapanthus - or Agatha's panties as Precious calls them) summer is here.
Last night we had our last Book Club get-together for the year, the pink bubbles tasted of summer and Christmas, a loud, jolly evening of good cheer and even the skinny girls nibbled away at the beautiful platters of cheese, fruit, jams and pate. The understated, tasteful table has inspired me to buy some ribbon, look for a sparkly centre-piece for our Christmas Eve dinner on the stoep in Tofo. I'll pack the monogrammed table napkins and a white table cloth. Fortunately I won't have to polish silver and crystal glass! The butterflied leg of lamb done on the coals was juicy, succulent and melt in the mouth good. An excellent idea as it kept the host busy and saved slaving in the kitchen in front of a hot oven.

Some of our recommended books:
Maggie O'Farell – The Hand that First Held Mine
Selasi Taiye – Ghana must go
Nicholls, David – Us
Flynn, Gillian – Gone Girl

ABOUT SELASI TAIYE- FROM THE GUARDIAN- DIANA EVANS -Wednesday 3 April 2013 13.13 BST
"Before you get to page one of this book there is a noisy overture. The author has been mentored by Toni Morrison and endorsed by Salman Rushdie.She is Yale- and Oxford-educated, half-Nigerian and half-Ghanaian, born in London, raised in Boston, living in Rome. Her 2005 essay "What Is An Afropolitan?" gave a face to a class of sophisticated, cosmopolitan young Africans who defy downtrodden stereotypes. Her short fiction "The Sex Lives of African Girls" was published in The Best American Short Stories last year. She has also adapted a screenplay for Alicia Keys. Ghana Must Go – named after the Nigerian phrase directed at incoming Ghanaian refugees during political unrest in the 80s – is one of the most hyped debuts of recent times.
It stands up to the hype. Taiye Selasi writes with glittering poetic command, a sense of daring, and a deep emotional investment in the lives and transformations of her characters. There is a lot of crying in this novel, lots of corporeal observations of the pain inflicted by social experience and the ties of love. But the tears flow lightly through passages of gorgeous description and psychological investigation, leaving behind a powerful portrait of a broken family – "a family without gravity" – in the throes of piecing itself back together."
On Sunday we laid the table in the garden under the Pecan nut tree and feasted on roasted red onion, aubergines and a cucumber ribbon salad with Vietnamese dressing, The Pork Belly was perfection on a plate, crispy, succulent and melt in the mouth delicious, Precious outdid himself as usual. I kicked off my flip-flops and rubbed my feet on the gravel with contentment. Later on I picked at the last crumbs with stringy Rhubarb whilst tidying the kitchen. To reward himself Precious had an extra glug-glug of Condensed milk with his Vietnamese coffee.
Today we'll sink our teeth into our first juicy mango. I'll think I'll make a salsa to compliment our lunch.
JURIE'S FESTIVE ALMOND FLORENTINE SANDWICHES
Unfortunately I can't tell a joke like Jurie, neither do I have her comic repertoire but I can give you her Florentine recipe!
Recipe makes 18 biscuits
90ml butter
75ml cream
15ml golden syrup
125ml caster sugar
30ml cake flour
200g flaked almonds
Rind of one lemon
2,5ml vanilla essence
100g dark chocolate
Good quality Madagascan Vanilla bean Ice Cream
1. Pre-heat the oven to 180°C
2. Place butter, cream, syrup, sugar and flour into a pan. Stir until butter and sugar have melted. Stir continuously until mixture starts boiling.
3. Remove from the heat; add almonds, lemon peel, vanilla essence and salt. Mix well. Leave to cool for 15-20 minutes.
4. Spoon tablespoons of the mixture onto a lined baking sheet, making sure the mixture is fairly widely spaced. With dampened hands flatten the biscuits.
5. Bake for 15-20 minutes until biscuits are a golden colour.
6. Remove from the oven, if the biscuits have separated too much push lightly together again using a knife. Let the biscuits cool down completely before removing them from the baking sheet.
7. Melt the chocolate using a double boiler. Using a spatula spread the chocolate covering one side of the biscuit (I would do it on the underside). Cool.
8. Make a sandwich using biscuits with a large ball of ice-cream in between. Serve immediately.
We're off to a night on the tiles.. will keep you posted and tomorrow I'll post fab recipes for Butterflied Leg of Lamb, Crispy Pork Belly, Red Onion salad and a Rhubarb crumble.
Au Revoir!
---