Five Fish and Four French loaves
---
---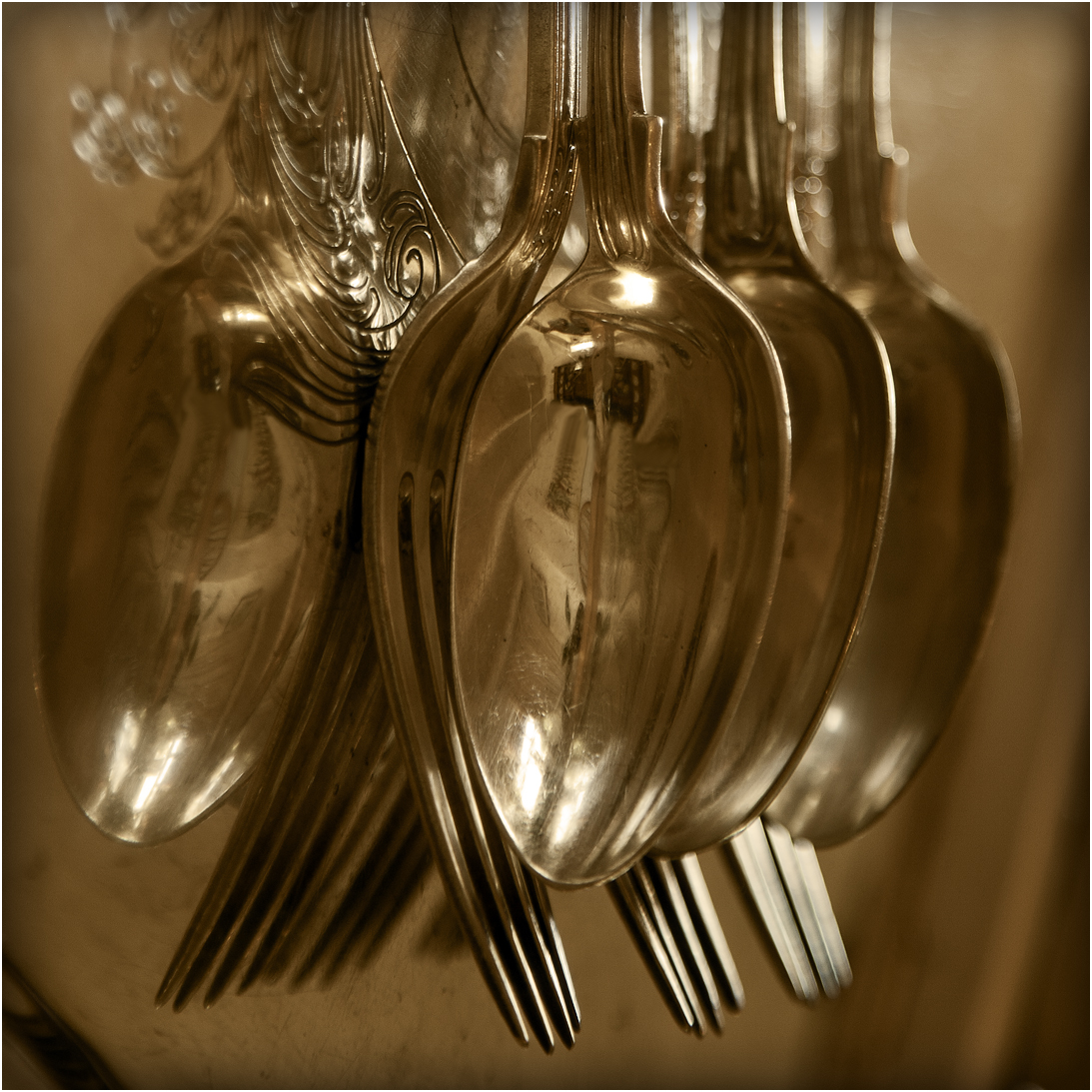 Won't cut it if you're planning on feeding a multitude. This basic recipe for everything divine, double it up for a crowd. My motto is: Consistency is unimaginative, dress it up or pasta it down. Girls just want to have fun and preparing a meal must be quite a quiet quicky. Every time I serve one of these dishes I have phone calls asking for the recipe, so here it is, I give it to you with the hope I'll never have to write it down again! I recall stretching the Bolognaise sauce to feed 17 prepubescent boys on a Friday after school a few years ago, remember how flabbergasted you were Ilze, and couldn't believe I could carry it off with so much panache! We had to lick the wooden spoon and drown our sorrows at missing out.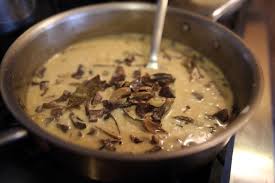 BEEF STROGANOFF AND MORE
Basic recipe for almost anything: 4-6 servings (keeps in the refrigerator)
STEP 1:
30ml garlic butter/ or butter
15ml Virgin Olive Oil
1 large, red onion, chopped
2 cloves of garlic, crushed
1 punnet mushrooms, whichever variety you like
1 red chilli, seeds removed, sliced (we add chilli to everything so it's optional)
1 red sweet bell pepper, sliced
110g bacon, chopped (optional)
60ml Brandy (optional) to flambé with before adding the meat and cream
1. Melt butter and oil in a large saucepan
2. Fry the bacon until fairly crisp
3. Add onion, garlic, chilli, sweet bell pepper and lastly the mushrooms, stir fry for a few minutes until wilted. Add a good splash of brandy, heat slightly, tilt over the flame or ignite using a match, the flame will die down once all the alcohol has evaporated.
STEP 2
SPICES:
15ml Smoked paprika (ordinary if you don't have smoked)
Salt and freshly ground black pepper to taste
Some fresh herbs chopped (Thyme, Rosemary)
Add the spices and simmer for 3 minutes until the mushrooms are cooked through.
750g Fillet steak, cut into strips
15ml butter
15ml olive oil
250ml Smetena Cream (sour cream)
1. Heat the butter and olive oil in frying pan over high heat
2. Add the fillet steak and stir fry until JUST browned, remove from the heat and keep to the side
3. Just before serving, heat the mushroom sauce
4. Add the fillet steak
5. Add the cream
6. Check seasoning
7. Serve immediately as the steak must not over cook.
If you're cooking for a crowd (follow these instructions for roasting a whole fillet - Rare) and you need the whole fillet or two: (use 120g of raw meat per person when calculating for more than 10-15 guests) Double the Mushroom Sauce.
(for Medium Roast increase cooking time by calculating 20 minutes per 500g of meat e.g. 1,5kg = 60 minutes, remember the heat will continue to cook the meat while it's resting)
Rub olive oil all over the fillet, season with salt and freshly ground black pepper (I use Ina Paarman's Seasoned Salt and Pepper mix)
Roast the fillet in a pre-heated oven of 160°C for 15 minutes per 500g
(More or less 45 minutes for a fillet weighing 1,5kg)
Remove from the oven transfer to a wooden board, rest, just before serving carve the fillet into strips.
1. Heat the mushroom sauce; add the meat and lastly add the cultured cream.
2. Garnish with some chopped parsley
3. Serve with garlic bread, salad and minted peas (add 30ml Mint jelly and stirred through)
Bon Appétit
TIPS FOR ALTERNATE DISHES
1. adjust spices to suit yourself (I always use Ina Paarman seasoned salt and then just tweak a little)
2. Some wholegrain mustard added (10ml) is lovely too.
3. STEP ONE can be used for making any sauce e.g. bolognaise just add 4-5 peeled and chopped tomatoes and 500g minced beef. (Perfect for lasagne).
4. STEP ONE plus 1T green peppercorns, crushed with a fork and 250ml Fresh cream can be used as a mushroom sauce to be served with a barbequed steak or to add pizzazz to a hamburger
5. Omit the mushrooms and only have the green peppercorns for a green peppercorn sauce
6. STEP ONE: Add a variety of SMOKED AND PEPPERED ham diced, for a pasta sauce
7. STEP ONE: Add smoked Salmon at the last minute for a delicious Salmon and Sour Cream Sauce, serve with Tagliatelli (adjust ingredients e.g no bell peppers, less garlic, less or no chilli)' season with freshly squeezed lemon or lime juice and a dash more freshly ground black pepper and chopped dill.
8. This can be a vegetarian dish too; just add some interesting oven baked vegetables and chopped tomatoes and basil, serve with pasta
9. Chicken breasts stir fried make a Chicken-a-la-Queen.
10. VENISON STROGANOFF: Instead of using beef fillet, use Venison fillet and a selection of Wild Mushrooms. The earthy richness of the Venison and mushrooms are a match made in heaven. A good glug of brandy will give it the edge. Herbs like Rosemary will be complimentary. 125ml good Red Wine added to STEP ONE and reduced will make the dish pop.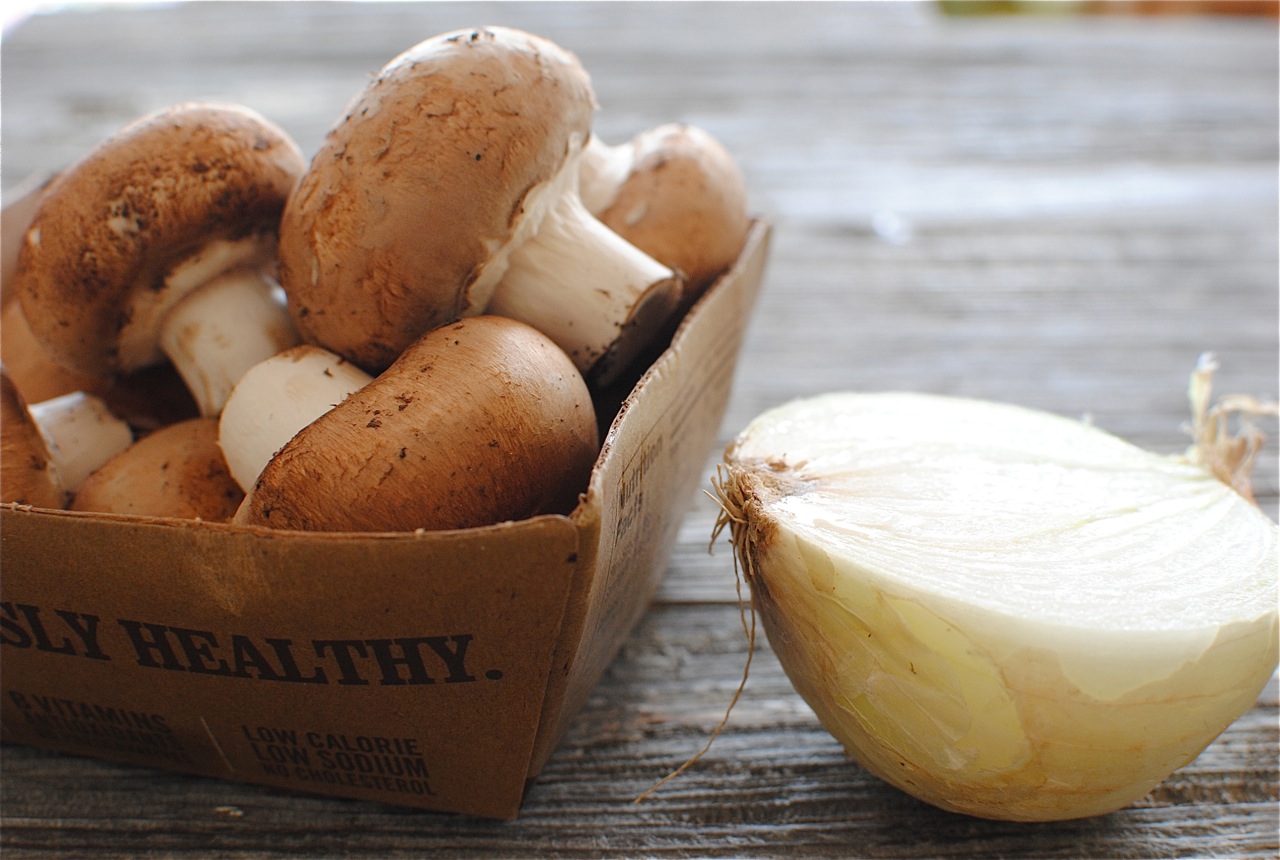 SUNDAY NIGHT MUSHROOM SOUP
200-300g fresh mushrooms, wiped and sliced
60ml butter
50ml cake flour
500ml chicken stock (use a good quality freshly made stock if at all possible, if using cubes follow directions)
250ml milk
Juice of one lemon
Salt and freshly cracked black pepper
125ml thick cream or Greek yoghurt
30ml Italian parsley, chopped
15ml chives, snipped
Whole nutmeg, grated
METHOD:
1. In a large saucepan melt the butter, add the mushrooms and stir fry for a minute or so until nicely coated and glossy. Do not overcook.
2. Remove from the heat and add the flour, stirring until smooth paste forms.
3. Slowly add the chicken stock stirring continuously until smooth, return to the heat and bring to the boil, stirring regularly
4. Add the milk and lastly the lemon juice.
5. Bring back to boiling point and simmer for 5 minutes, stirring occasionally to prevent the mushrooms from catching to the bottom of the saucepan.
6. Blitz until fairly smooth, but do not lose the nice texture. Season with salt and pepper.
7. Re-heat.
8. Ladle into individual soup bowls, garnish with a swirl of thick cream, parsley, chives and a scraping of nutmeg.
9. Serve with warm crispy French bread on the side.
This dish can also be tarted up by chopping an onion, saute in the butter, add 1 pressed garlic clove, saute and then carry on as directed. Diced bacon may also be added for extra tartiness.
Bon Appétit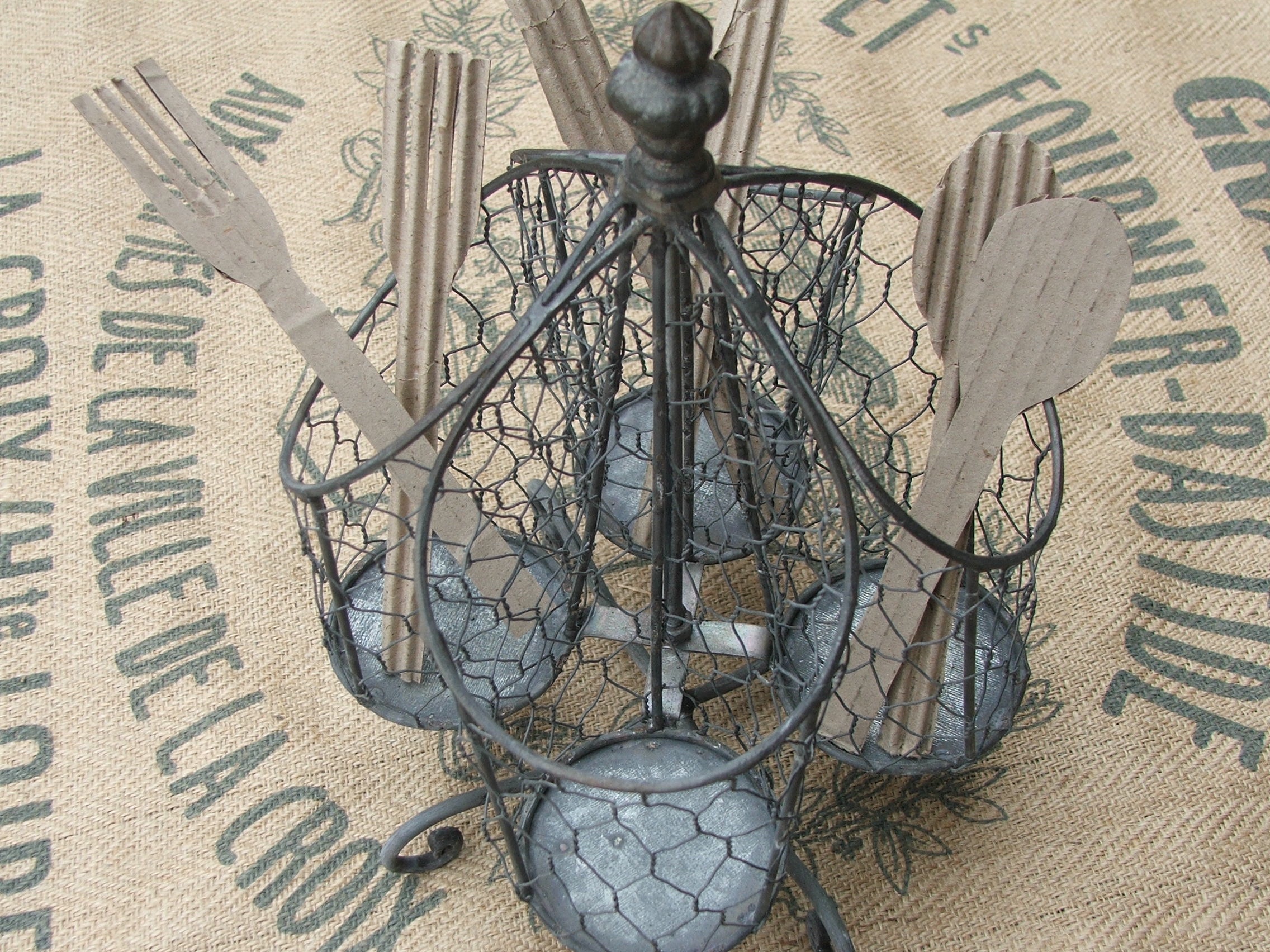 ---