Fully Vaxxed We Celebrate Family, Friends and Firstborns
---
---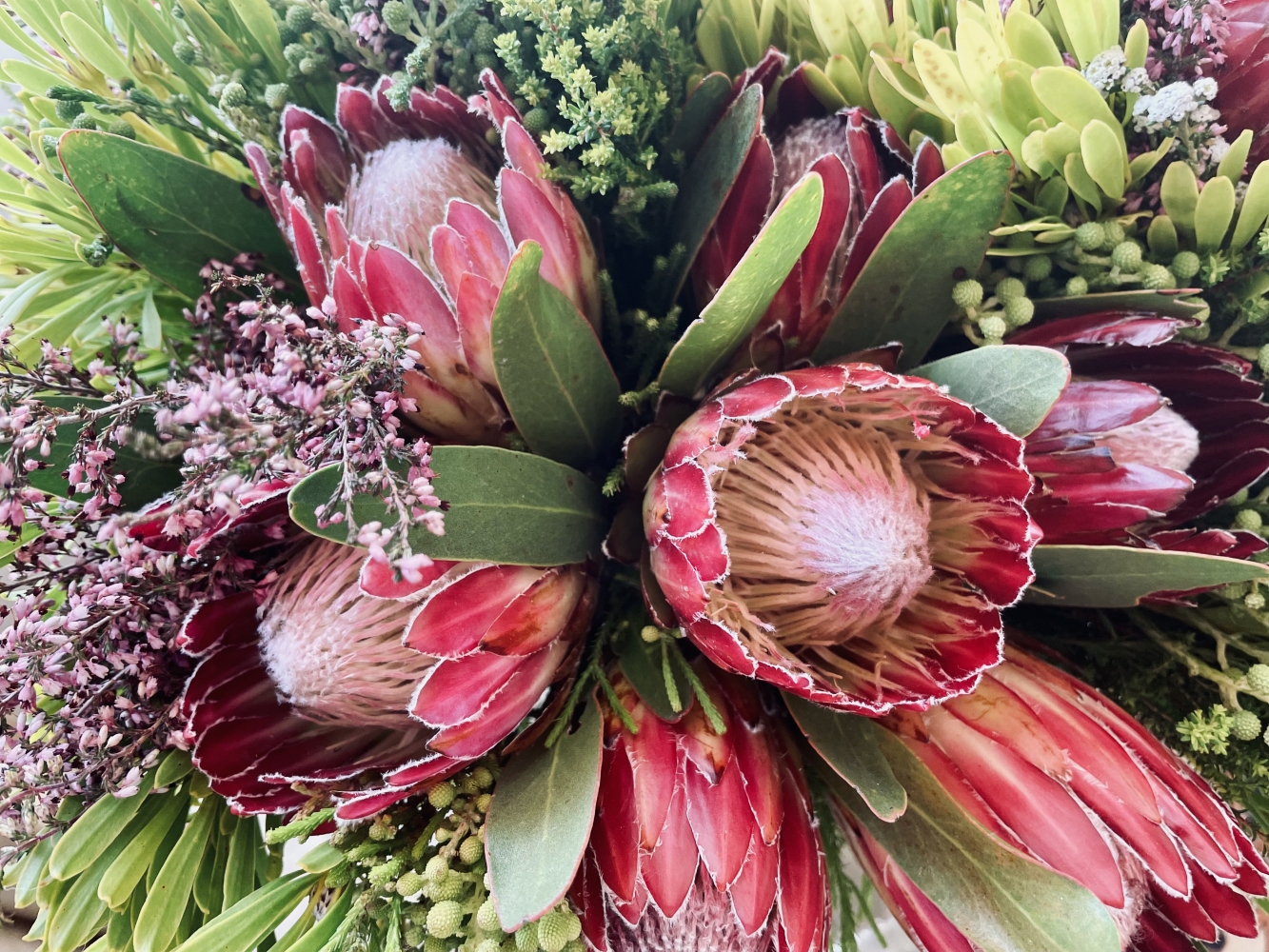 I've raged against injustice, prayed with prayer sisters for healing, we've wept for the grieving and consoled friends, colleagues and acquaintances in mourning; we've given thanks for healing and been enthralled by those who've recovered, often miraculously. While we wait for these unprecedented times to pass, we've got ourselves vaccinated and encourage everyone to do likewise.
We are continuously vexed, shaking our heads irked, disappointed with disbelief at those who vehemently refuse to be persuaded and will not succumb to the offer of a vaccination. It's no use beating our fists in the air or banging our heads on a brick wall. Neither can we wrench every hair from our heads, disinherit, unfriend, complain, berate and ignore our nearest and dearest who believe the conspiracies. We can't change their minds. Of that, we are confident.
Often overwhelmed by our circumstances, we consciously make an effort to remain positive. We compromise and do things differently. I now play online bridge with strangers and enjoy my anonymity. We've subscribed to blogs, vlogs and podcasts instead of attending social gatherings and clubs. At the moment, we are both Zoom fatigued and have stopped chatting for hours with friends inconsequentially, instead we prefer one on one phone conversations. Butch and I need human contact and interaction. We love people.
In our dining room, the long table sits dejectedly, waiting. On my bedside table, my bedtime reading is Plenty More by Yotam Ottolenghi. Cooking for two is just so humdrum.
Could it be the sudden show of orange on the sidewalk as the weeds and seedlings come into bloom and the days get longer? Last week a carpet of Namaqua daisies showed their friendly faces to the sun.
After careful consideration, Butch and I've decided to end our "social" quarantine and open our doors to friends once again. We invited a few vaccinated old friends to lunch.
We would celebrate, take the placemats out of mothballs, polish the silver and buff the crockery. I bought bunches of flowers, decided on a spring menu and made my grocery lists early in the week. Afraid I'd lost confidence and needed to brush up on my dormant kitchen skills. I happily planned my every move.
Once we'd made the mental shift to having some social normalcy, things escalated. Our beds were filling up too. Out with the bed linens, towels and duvets. We fluffed up pillows, removed extra blankets from cupboards and aired mattresses. Setting up the German camping cot is a mechanical feat, but after much tugging, twisting and turning, blood, sweat and frustration, we got it standing up and ready for the Crown Prince's arrival. The house smelled of furniture polish and the sweet heady honey fragrance of Fynbos.
Just as I tied my apron strings, my phone starting buzzing. I knew the ringtone, and it was Joe. My son in Canada. He had just become the proud father of a bonny little girl, Maeva Hazel van Heerden. Both baby and mother were doing well. He was a proud, relieved wreck. Never again would he allow his Emily to go through an experience like that again. He vowed. I smiled, knowing we're hot-wired to forget birthpains. He was just overwhelmed by love having just experienced the miracle of birth.
We are only one of millions of parents who have to endure being separated from their children. Although we have come to terms with them being far away and have even accepted and become accustomed to our children being global citizens. There are times when I find it unbearable when all the new fandangled tech communications fail. It takes all my physical and mental courage to remain strong while my heart breaks to witness these momentous occasions via WhatsApp. Yet, we do it. We soldier on. I've just checked my Canadian visa only expires in 2023. I have time.
Blessedly Butch was quick off the mark, he gathered me up, and we all joined in to congratulate, celebrate, make a toast to the new life and share in the joy of her parents. We will see her in February 2022.
Friday 13ths has often marked significant changes and upheavals in my life. This time we were blessed abundantly.
Carla, my daughter-in-law, a doula, photographer and great friend and sister assisted Emily and Joe in their confinement and birth. She wrote a beautiful blog which I attach. She captured the essence of the experience emotively. Reading her words while capturing the drama of the delivery room with her camera and pen, she eloquently and with sensitivity made us feel part of the experience. We've been able to reconcile ourselves and "bond" with our new grandbaby, all the while very aware of my domestic obligations in the kitchen!
https://photosxcarla.ca/blogs/post/maeva-hazel
---oOo---
SPRING LUNCHEON MENU AND RECIPES
---oOo---
PEARS POACHED IN MULLED RED WINE ON BRUSCHETTA WITH BITS AND BOBS
De-boned leg of Lamb
Minty Salsa Verde
Smashed Rosemary Potatoes
Green Seasonal Vegetable Platter
Tomato and Pomegranate Salad
---oOo---
White Chocolate and Berry Mousse and Biscotti
Meringue Roulade with Rasberries
---oOo---
Sunday – Brinjal and Rosa Tomato Cheesecake
--oOo---
Not to overwhelm you, I will only give the recipe for the Poached Pears in Mulled Red wine on Bruschetta with Bits and bobs today. I'll follow up with another blog and the rest of the recipes.
This simple starter can be adjusted to suit all palates. Bertus, our son-in-law, does not enjoy cooked fruit, but I could combine tantalizing flavours, textures, and colours on a plate. He enjoyed it. I must confess I did curry favour with the desserts, knowing full well I'd be back in his good books with a titillating chocolate anything.
POACHED PEARS IN MULLED RED WINE - SERVED WITH BRUSCHETTA AND BITS AND BOBS
Serves 10 guests
All the ingredients for this dish may be prepped the day before, assemble 20 minutes before your guests arrive, and serve just before they're seated. Best served at room temp.
5 firm pears, peeled (I often do 8 pears to fill my bowl, they keep very well in the fridge. Left-overs can be served as dessert with vanilla ice cream too.)
200ml caster sugar
500ml red wine
4 star anise - optional
1 stick of cinnamon
A good grind of black pepper
The rind of one orange. (any citrus fruit can be used or omitted)
Place the pears in a small bowl with sides. Combine all the ingredients and pour over the pears.
Bake in a 160°C pre-heated oven for 60 minutes, or until the pears are cooked through. Turn the pears if they're not entirely submerged.
Leave to cool completely. The red wine sauce can be brought to a boil and simmered until the sauce has thickened slightly. Do not boil too much, as you might end up with toffee!
---oOo---
Bruschetta
10 thickish slices of day-old Ciabatta,
Olive oil
Black pepper
Maldon salt
Sprinkle a generous amount of olive oil over the sliced ciabatta. Give each slice a good grind of black pepper and a sprinkling of Maldon salt.
Place the bread on a baking tray covered with baking paper.
Bake in a 180°C pre-heated oven for 10 minutes, turn the bread and repeat.
The slices should be crispy and a golden colour. Remove. Cool. Keep aside until you assemble your salad.
---oOo---
Baked red onions with a Walnut Salsa
10 small (pickling) red onions, peeled and halved. The onions are about golf ball size.
30ml Olive oil
60g soft blue-veined cheese or Gorgonzola
Salt and pepper
When peeling the onions, remove the very thin outer layer, top and tail but do not remove all of the bottom ends. Try and keep the onion intact by only removing the very ends.
Place on a covered baking tray (I always use baking paper to cover my baking trays) Brush with olive oil coating the onions. Season with pinches of salt and freshly ground pepper. Roast in the oven for about 15 minutes. Turn the heat/grill up for the last 5 minutes to get a good golden colour. Remove from the oven and set aside, once cooked, cool and then cover with cling wrap.
---oOo---
Walnut Salsa
120g walnuts, crushed slightly
2 red chillies, deveined and de-seed, if you so wish, and finely chopped
2 cloves of garlic, crushed
60ml red wine vinegar
30ml olive oil
Mix all the ingredients in a small bowl just before assembling the starter.
TIP:
If you'd like to make just the onions, you can do so and serve them on a bed of rocket leaves on a platter. Garnish with broken feta or soft goat's cheese and the salsa.
TO ASSEMBLE THE STARTER:
Place all the components of the dish within easy reach.
Rocket leaves
10 slices of Pancetta (streaky bacon) Crisp the Pancetta in the oven on a lined baking tray. Do watch the progress as things happen very quickly.
5 pears, halved and drained
Baked red onions
10 bruschetta
Walnut salsa
The ingredients can be adjusted to the number of plates you're preparing. E.g. for 4 guests, prepare 2 pears, 4 onions, 4 bruschettas etc.
Carefully place the pear on a luncheon plate, next to it place the bruschetta, top the bread with a small handful of rocket leaves, the crispy Pancetta and the onion and walnut salsa.
Place a slice of blue-veined cheese, or Gorgonzola, on top of the pear and drip a few drops of red wine sauce on top.
---oOo---
Maricha's Mint Salsa Verde – every fridge needs a container.
I always have a Salsa Verde in my fridge; it is versatile and can be used to garnish soups, salads as a dressing, with barbequed meat on the side, served with crusty bread dipped in olive oil and balsamic vinegar. My reasons are endless. I even brushed 30ml on my Eggplant cheesecake when it came out of the oven.
1 carton good, fresh, ready-made Basil Pesto
1 bunch mint
1 bunch Italian parsley
2 red chillies chopped finely
4 cloves garlic, chopped finely
Grated zest of ½ lemon
60ml olive oil
30ml white balsamic vinegar
Salt and pepper to taste
(Or use the Woolies White balsamic vinegar dressing in the small bottle – that's what I do. This little bottle of magic lifts the whole Salsa Verde to new heights)
Place all the ingredients in a deep jug and blend using a hand stick blender. I sometimes like the herbs to be crunchy rather than too finely chopped. Pour into a plastic container and use as needed.
---oOo---
Our luncheon was a huge success; our friends stayed late into the afternoon catching up. Laughter could be heard all the way upstairs, where little Liam slept sporadically, much to his parent's chagrin. I'm pleased to report my table was a success and everyone went home plump as partridges.
One friend said, "I don't think I have EVER had food that I enjoyed more!! And I didn't even eat the meat. I am virtually a vegetarian now. And when last did we have a lunch party that went on until after 5:00pm!!!! SO thanks so much, both of you. I am off to get your Ottolenghi. Asap. See you soon. Let's see what I can do. Xxx Mari."
Another one said: "Morning, Butch and Marich. Thanks for such a great day. Lovely catching up with old friends. Delicious food as always. I have just seen G and A off. Now time to put my feet up, rest my liver and catch up on lost sleep. Take care and let me know when you are down again. Love J"
Marie said: " Yesterday's meal, well… what can I say? It was simply fantastic! I always admire how you two cook together… and make a success of it. We are thrilled that we could get together again. Hugs."
---oOo—
The proof of the pudding is in the eating. A successful party all depends on the participants' enjoyment of it. We could've served bread and wine, and our get together would've been a resounding success. We are all social beings, and we need to interact with our friends. Celebrating Maeva's birth was an unexpected bonus. We will be doing this again soon. We love feet under our table and bums on seats.
Next blog we'll dip into some desserts.
---