Sing-song voices of ladies walking and the chitter chatter of birds wake me up on quiet mornings, summer's here, it's flip-flop-sunhat season and we need refiguring for the beach. Salad days are back, perfectly timed are the fresh summer fruits and vegetables appearing on our shelves.
GREEN MANGO SALAD
2 green mango, finely sliced (green papaya may also be used)
1 onion, finely chopped
125ml fresh Basil, finely chopped
125ml fresh Mint, finely chopped
125ml fresh Coriander, finely chopped
1 long red chilli, finely sliced (seeds removed for less heat)
SALAD DRESSING:
15ml Canola oil
15ml lime juice (substitute with lemon juice)
15ml sugar
15ml white wine vinegar
5ml fish sauce
2 cloves of garlic, chopped
GARNISH:
30ml shallots, finely sliced, deep fried ( a lovely sprinkle on salads garlic can also be deep fried and used, even anchovies deep fried are delicious with this salad)
15ml crushed peanuts, roasted (5ml sesame seeds can be used)
METHOD:
1 In a bowl mix all the salad ingredients
2 Combine all the dressing ingredients and mix well, just before plating toss the salad with the dressing
3 Heap the salad ingredients on a platter, garnish with shallots and roasted peanuts or sesame seeds (commercial nut and onion mixes are available, use a good one to substitute on a busy day)
4 Add a sprig of mint as a finishing touch!
Bon appétit!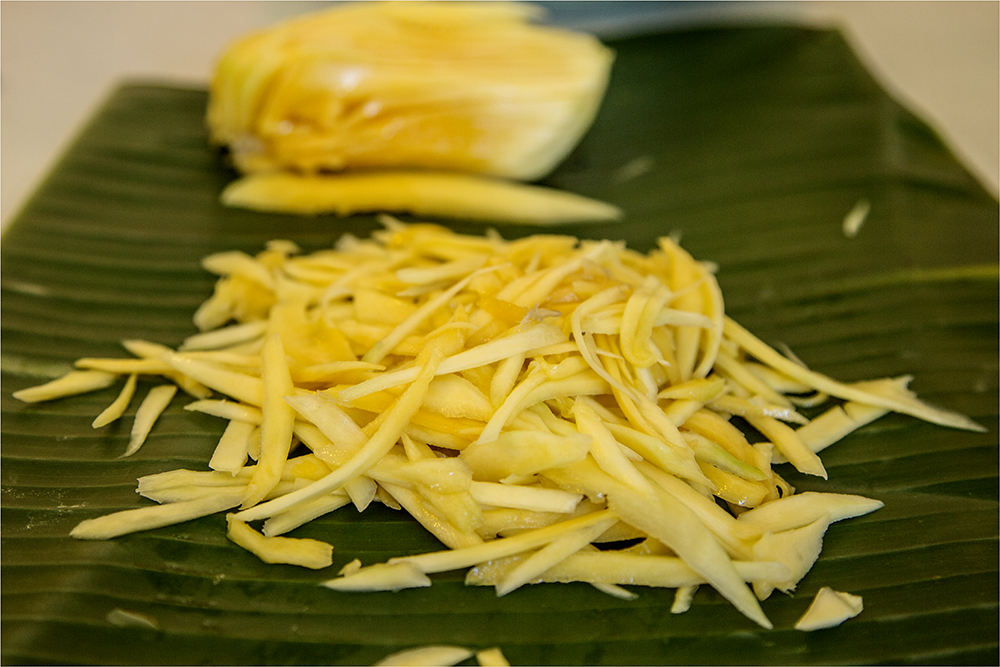 ---