I Can Conclude I'm No (Food) Prude
---
---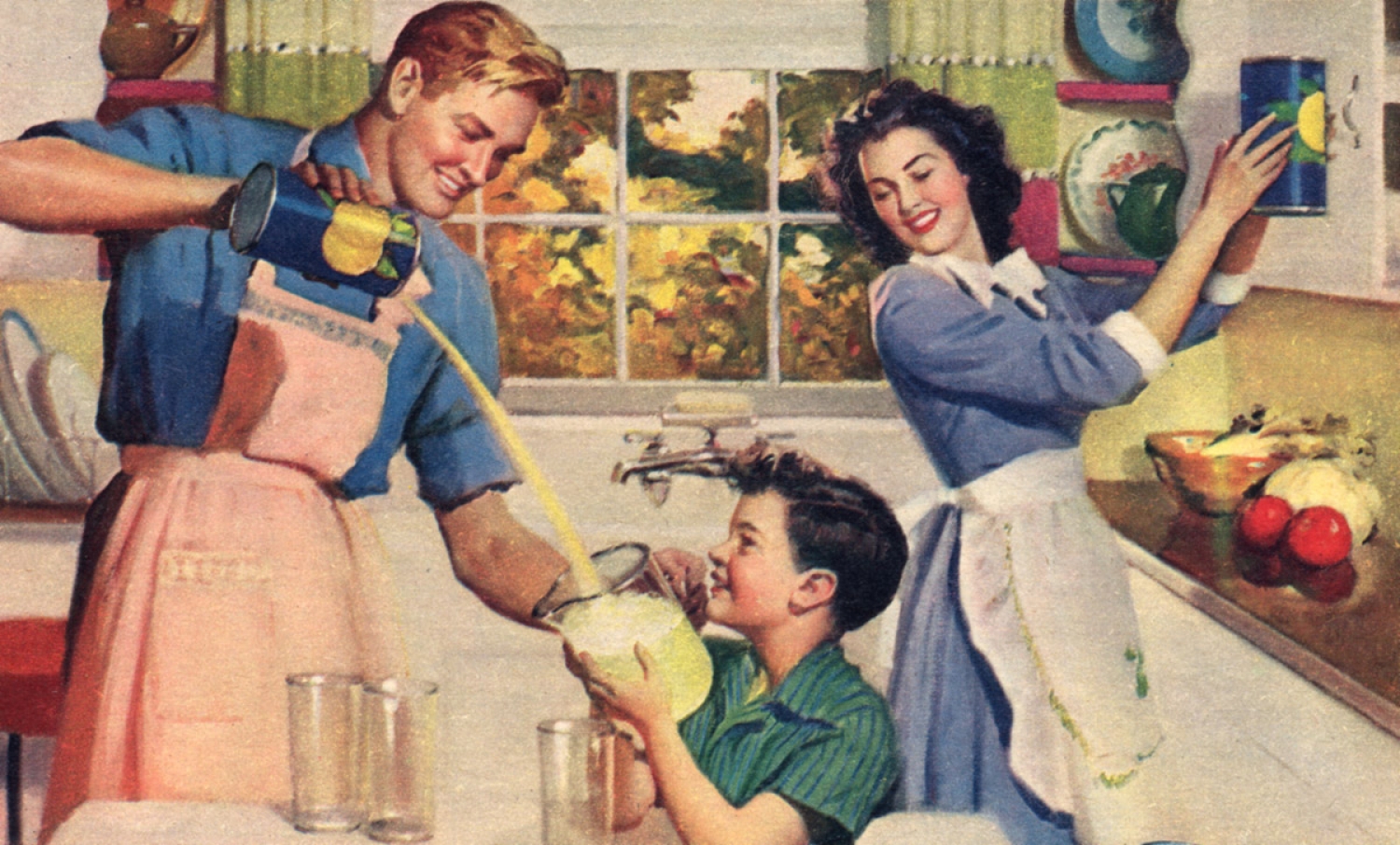 My beloved, who eats anything and everything, never complains and always says "thank you that was a delicious meal" (even when, on the rare occasion, we have deli pies, accompanied by a good dose of salts, for lunch) decided he had a weekend menu; comfort food. On the one hand I was delighted, I didn't have to plan a menu, but I did want to balk, but only fleetingly. Inclement weather was predicted and I had visions of lying on the couch wrapped up in my Indian wool blanket, sipping hot chocolate while watching the rugby and movies on DVD while we had left-over soup and delivery pizzas. I laugh a lot, it's no use sulking, so I got stuck in and now I'll share our Slow Food weekend menu:
"I like a cook who smiles out loud when he tastes his own work. Let God worry about your modesty; I want to see your enthusiasm." Robert Farrar Capon
Moroccan Lamb Shanks – recipe included
Francoise's Famous Brown Onion Soup – recipe included
Orange Flavoured Oxtail
Winter Vegetables in the Oven - ideas included
Cauliflower mash – recipe included
Caramelised bananas and pineapple
Malva Pudding
Crème Anglaise
Moroccan Lamb Shanks
2 medium lamb shanks
Salt and pepper to taste (we like a little less salt and a little more pepper)
60ml olive oil]
60ml slice butter
1 onion, chopped
2 cloves of garlic, pressed
1 green chili, finely chopped (you can determine the heat)
1 finger length ginger, peeled and grated
5ml ground cinnamon
2ml ground ginger
5ml ground turmeric or Saffron threads
2ml shaved nutmeg
1ml cayenne pepper
5ml ground cumin
2,5ml aniseed
10ml smoked paprika
500ml hot vegetable stock
1 small butternut, peeled and sliced
4 carrots, peeled and sliced (I use new carrots and keep them whole)
100ml seedless raisins
100ml dried apricots (I used the entire packet 120g)
Method:
Mix all the spices together in a small bowl
Make the stock and leave to rest.
Drip and coat lamb shank with olive oil
Cover the shank with the spices and massage gently making sure the entire piece is well covered.
Heat a casserole gently, add olive oil and butter, melt. Brown meat over medium heat. Do not burn.
Once beautifully browned, remove with a slotted spoon and rest.
Reduce heat in the pan, add the onions, garlic, chili and ginger. Saute until the onions are golden and translucent and the garlic etc. has cooked.
Return the shanks to the casserole. Add the dried fruit.
Cover meat with stock.
Cover with a lid and slowly simmer the meat in a pre-heated oven 160C for 60 minutes.
Add the vegetables, cover, return to the oven and cook for a further 60 minutes. If the stock evaporates too quickly turn the oven temperature down to 120C, cover with tin foil for the remaining cooking time.
Once the meat falls off the bone the shanks are ready. Remove shanks and vegetables from the casserole and plate on a platter. Reduce the liquids to 250ml until slightly thickened. Pour over the shanks to give them a nice glace.
Shanks can be served with rice, mash, polenta or couscous. We prefer cauliflower mash.
To take our dining experience to another level our electricity supplier decided to loadshed, so we enjoyed our shanks by candle light. I must confess it was different. They did it again on Saturday evening just as I was getting into cheering mode, we had to dash off to friends to watch the second half of the test match Springboks vs England.. the Roses came off second best. Shanks guys.
Cauliflower Mash
1 Cauliflower, broken in florets and then sliced into equal sizes
A small knob of butter
A splash of cream
Salt and pepper
Grated nutmeg
Place cauliflower into a microwave bowl, add the rest of the ingredients, cover with cling film and microwave on high for 10 minutes until the cauliflower is soft. I pour and strain off all the liquids. Blitz until smooth. Remove from the bowl into a serving dish. Check flavours. Garnish with chopped parsley, a shaving of nutmeg and sometimes a sprinkling of grated Gruyere cheese tops this lot.
Note: Butternut baked in the oven until tender, scooped out of the skin and mashed with a knob of butter, salt and pepper is delicious with any stew or casserole, provided there isn't additional butternut used.
"Your body is not a temple, it's an amusement park. Enjoy the ride." Anthony Bourdain, Kitchen Confidential: Adventures in the Culinary Underbelly
Vegetables In The Oven - Ideas
I opted for grilled oven baked vegetables this time, so instead of adding my carrots and pearl onions to Sunday's Oxtail Casserole I peeled a selection of jeweled baby carrots and onions, glazed them with olive oil, sprinkled salt and pepper, whole Cumin and sprigs of Thyme over the vegetables and baked them in a very hot oven 220C for 45 minutes until they were cooked through with a dark singe.
Vegetables to use: root vegetables, onion, new potatoes, butternut, cauliflower and broccoli.
Francois' Famous Brown Onion Soup
"Life is like an onion: you peel off layer after layer and then you find there is nothing in it." James Huneker
500g onions, peeled and thinly sliced
50ml butter
1l beef stock
2,5ml salt
Cracked black pepper
75ml dry sherry
12,5ml flour
4 slices French bread, sliced ½ inch thick
12,5ml garlic butter
Grated Gruyère cheese
Melt the butter in a large saucepan and add the onions. Cover with a lid and simmer for 15 minutes, until the onions are soft and translucent. Remove the lid and continue frying the onions, stirring occasionally, until they are golden brown. Stir in the stock, sherry, salt and pepper. Taste. It is very important to get the flavours just right. Sometimes I need to intensify the stock by adding another teaspoon stock powder, salt or pepper. Replace the lid and simmer for 30 minutes. In a small basin mix the flour and water to a smooth paste. Add to the soup and stir until it comes back to the boil. Simmer for about 2-3 minutes until the soup has thickened, draw the soup off the stove.
Meanwhile spread the garlic butter onto both sides of the French bread; grate the cheese and sprinkle half over the bread. Bake the bread on a baking tray, in a pre-heated oven, at 180֠C until the bread is crisp and the cheese has melted. Arrange the bread in individual bowls and pour over the hot onion soup. Serve remaining grated cheese in a separate bowl.
"Seize the moment. Remember all those women on the 'Titanic' who waved off the dessert cart."
― Erma Bombeck
Oxtail for Father's Day
After a weekend in the kitchen I was privileged to share my meals with friends, family and especially my father on Father's Day. He's not one to accept compliments gracefully, but, it was special to laugh with my parents and to have my brothers and sister-in-law with us. Butch spent a long, teary afternoon in the kitchen chopping herbs, peeling and slicing the onions, but enjoyed the compliments flooding in from our impressed guests and his favourite son-in-law and daughter who made the effort to spend the day with us too.
We indulged in Sue's scrumptious velvety chocolate mousse, a family favourite, and then finished it all off with hot Malva Pudding, custard and vanilla ice cream. Many hands made light work and without a fuss or me being aware of it, the kitchen fairies fired up the dishwasher twice. I returned to a spotless kitchen when they'd all left.
"Don't wreck a sublime chocolate experience by feeling guilty. Chocolate isn't like premarital sex. It will not make you pregnant. And it always feels good." Lora Brody
Caramelised bananas and orange (pineapple, actually, but orange slices work perfectly too!) for dessert, perfect when there is a power outage, I did this on the gas.
Caramelised Fruit
250ml caster sugar
60ml water
30ml butter (for a rich flavour)
30ml alcohol for a flambe
fruit, peeled and cut into desired portions
pour the sugar into a warm pan, add water, turn until all the sugar is wet. Over medium heat bring to the boil, the water will evaporate and the sugar will become "crusty". Do not take your eyes off the sugar as it melts, it is best not to stir but rather to just swivel the pan. (I do crack the sugar with a wooden spoon though, just impatient) once the sugar has melted and the caramel turns a rich golden colour. Add the butter and then add the fruit and cook for a few minutes until nicely browned. Now add the alcohol (I added my homemade Limoncello) ignite and flambe until all the alcohol has cooked away. Remove the fruit, plate, and pour the rich sauce over the fruit. Delicious served with Vanilla ice cream.
PS the sauce, without the fruit, is delicious too and can be served with ice cream.

Bon appetito amigo!
---