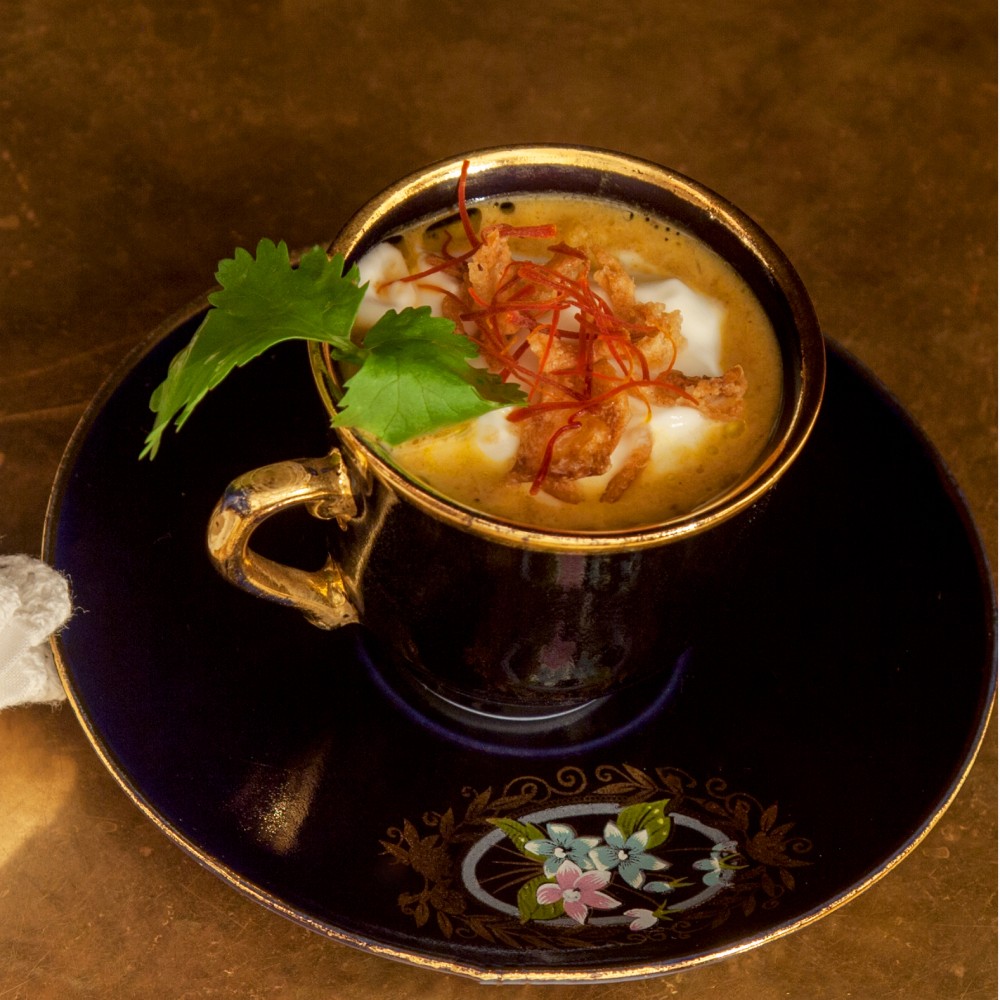 There's something to be said for being busy in the kitchen. It's the heart of a home after all. My neighbour walked past my window this morning and made a statement about the gorgeous aromas wafting on the airwaves from my stove. He was salivating! I said it's just a normal day, but it wasn't and he knew it too.
A storm was brewing in this house and my kitchen cooked. Tomorrow would be the annual Winter Food gathering for the Herb Club. This year the herb of the month is Vietnamese Mint. As the name suggests it's a herb native to Vietnam and believe me it's used every day by millions of housewives, but in Worcester not a chance. We would substitute with South African favourites like Basil and Coriander.
My favourite Chhatra Sagar Curry Soup was on the menu; just listing the aromatic spices is enough to warm the coldest heart. Nutmeg, Ginger, Cumin, Coriander. This is chicken soup from the heart. Garnished with a dollop of Greek Joghurt, a few strands of Jodhpur Saffron and Vietnamese deep-fried Spring Onions, Fusion food from the heart of India.
There're still a few oranges and lemons in the basket; I'll whip up my favourite self-saucing Orange pudding and I'll make a jug of citrusy Gluwine with a spike of Cloves.
Whilst digging in the fruit basket I came upon one lone Quince, I wrapped it up snugly and baked it in the oven, so typical of Corfu, there one would say, Kithonia sto fourno a speciality at the Lucciola Inn Sgontbou, doesn't that ring an exotic bell? Our pudding will drip with golden, sticky, local honey from our friend Byeboer's hives (Bee farmer) and Creme Anglaise complimented by the Madagascan Vanilla infusion. Sublime.
Not for a minute did I think my photography would force me to become a stylist too!
You can find the recipes on the Blog titled "HOT CHICK SPICING UP A KITCHEN"
---