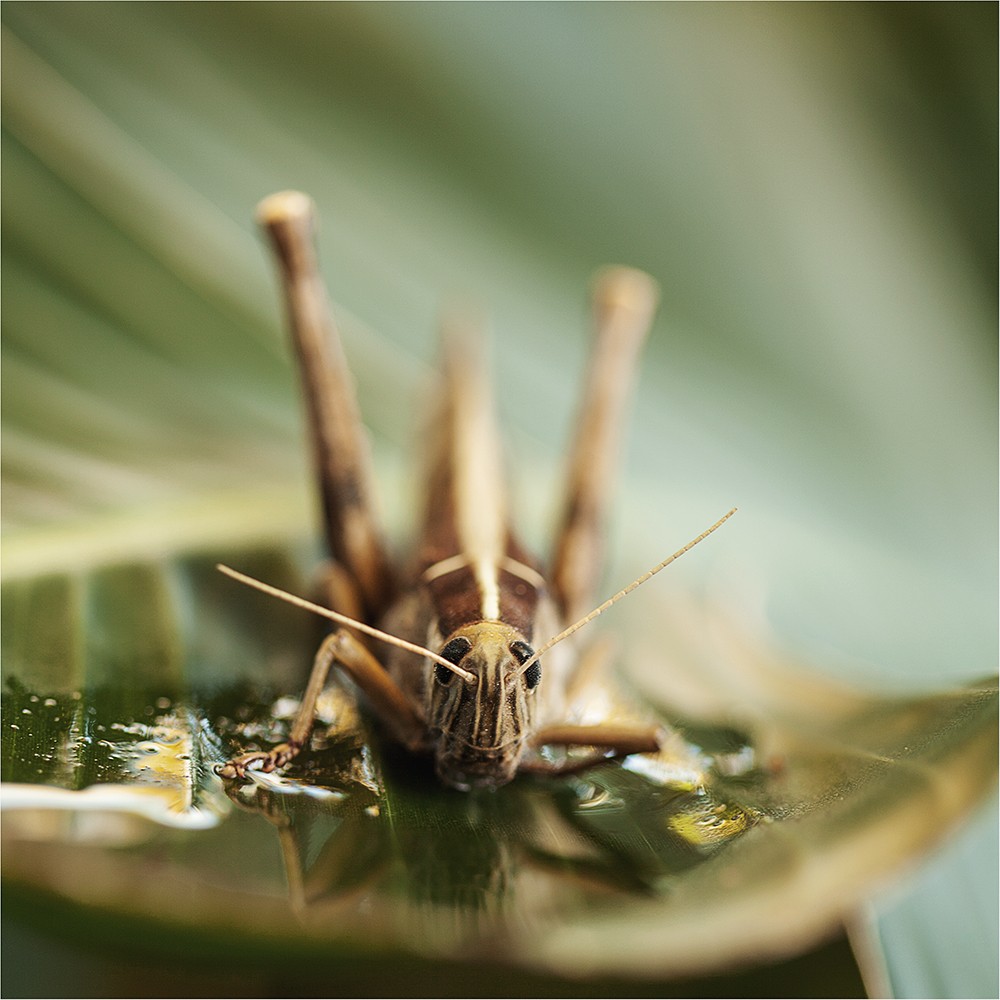 Our annual winter visitor is back, like last year only the one, a huge grasshopper. I'm always caught unawares by this monstrous critter as he lurks around and in the most unlikely places, this time he was there glaring at me when I opened the patio door, eyeball to eyeball we were, fortunately he was on the other side of the glass.
He was captured and spent the day in the grandchildren's bug box ready for some Macro photography later. I managed two photographs, before he leaped off into the garden.
The first fungi have also started appearing, two were pushing their way through the lawn, so tiny they're hardly visible. Whether one would call them mushrooms, toadstools or just common fungi I wouldn't know. I had to pluck them out carefully not to destroy them.
Speckled eggs are my very favourite thing, I could snack on them all day but I don't. They're also small and their colourfulness drew my eye and I had the Macro lens on so they became the subject of my last photograph.
Macro Photography tests me to the limits of patience, endurance and frustration. With its often slow shutter speed at f.32 or f2.2, in bad light I have to manual focus, use my tri-pod and timed shutter release. Always interesting.
If you've enjoyed this blog and you're inclined to follow my progress please do. "SUBSCRIBE" to receive a weekly update of blogs. I'd be delighted.
---