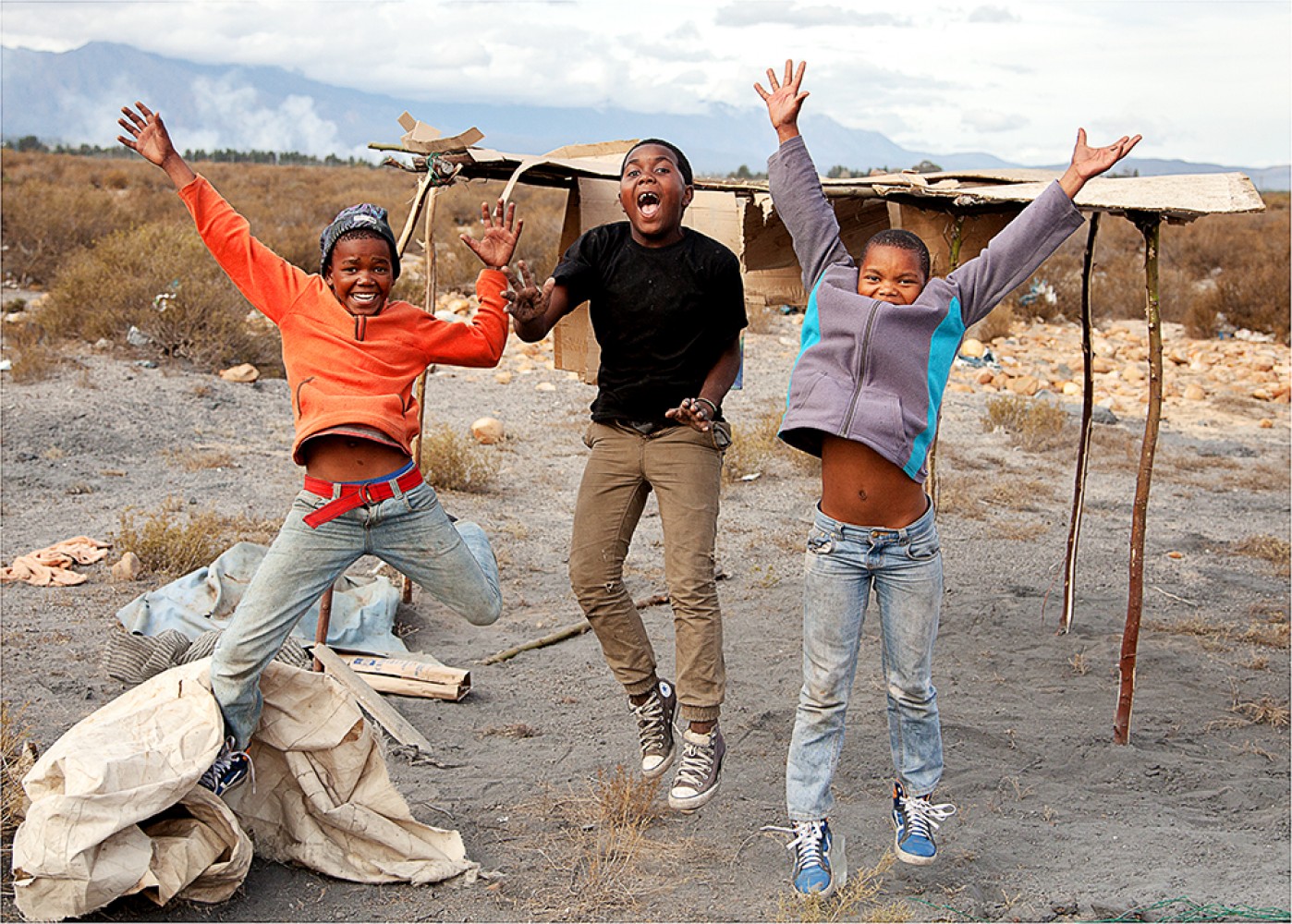 We love food in this country, and not surprisingly as we produce such a diverse range of products, not to mention the most delicious too. On most highways or byways one's sure to find a roadside stall selling local produce. We have many in our district, and today I showcase one of the very iconic ones. It's featured in almost every magazine and brochure. A reminder of Ye Olde Trading store when I was growing up. Sublime.
This one's a landmark and its trademark is a pumpkin, so not surprisingly it's called the "Pampoen Padstal" – Pumpkin Stall, and most people who travel between Worcester and Robertson will certainly stop there. Here pumpkins reign supreme, they're everywhere!
The children were eager to sit for a photograph and then I stopped at the interesting blue house built in the informal settlement, children were busy building their shelter and whistled me over, I couldn't resist and they struck a pose or two.
"The greatest disease in the West today is not TB or leprosy; it is being unwanted, unloved, and uncared for. We can cure physical diseases with medicine, but the only cure for loneliness, despair, and hopelessness is love. There are many in the world who are dying for a piece of bread but there are many more dying for a little love. The poverty in the West is a different kind of poverty -- it is not only a poverty of loneliness but also of spirituality." ― Mother Teresa, A Simple Path: Mother Teresa
It always gives me great pleasure to be surrounded by the beautiful children of our land. Whenever I am with the energetic young people ... I feel like a recharged battery, confident that our country can look forward to great things. - Nelson Mandela - Food for the Life Festival, Durban, South Africa, April 23, 1997
If you've enjoyed my blog and would like to follow my progress please "SUBSCRIBE" I'd be really delighted.
PAMPOEN PADSTAL
Hettie Viljoen
Tel: 023 342 1224
Cel: 083 651 4990
Email: memel@breede.co.za
Facebook.com/pampoenpadstal
---