Road Tripping, Rondawels and Rhinos
---
---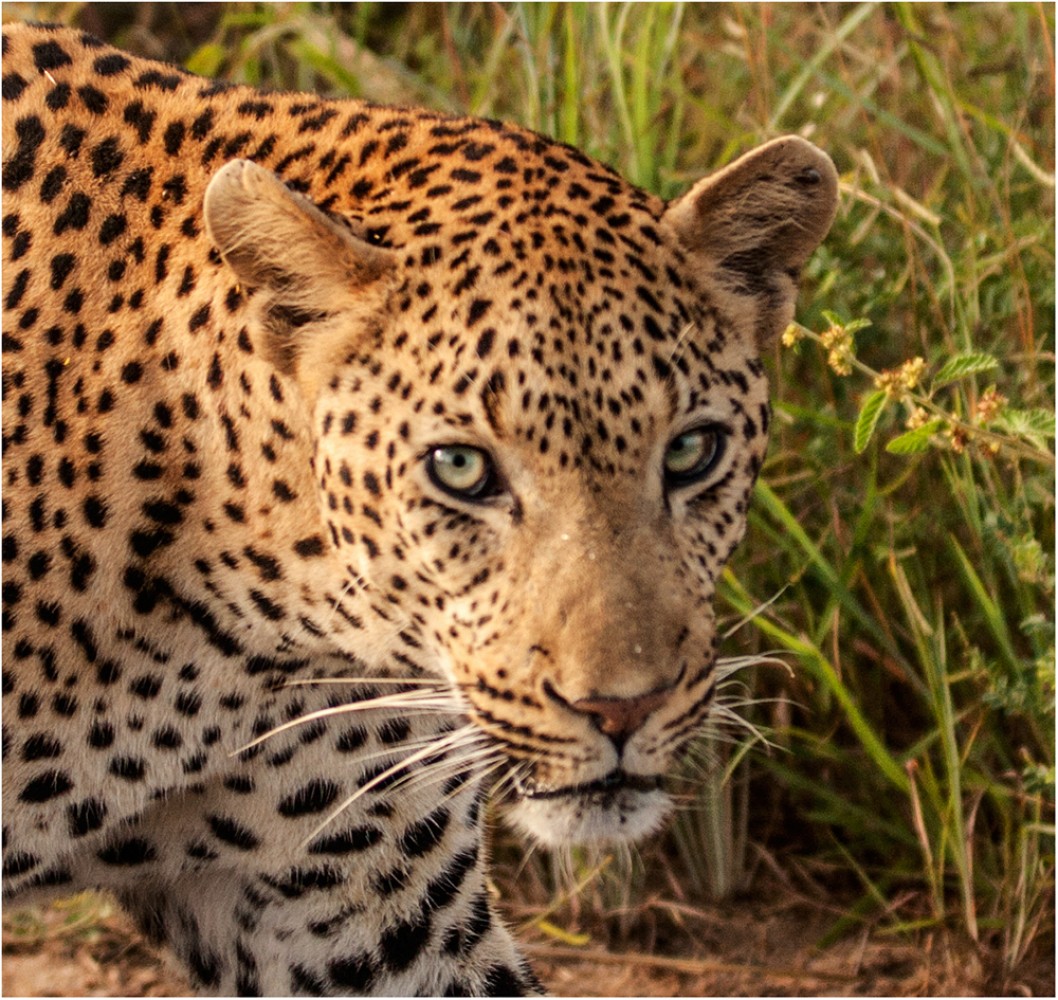 Elephants! That was the brief. We did the groundwork, puffed South Africa up without sounding too arrogant or full of ourselves, now it had to prove itself. Not that we have any doubts on that score, but expectations had to be met. Fortunately the Kruger National Park does speak for itself. I was so excited I almost sang that golden oldie "Ag Please Daddy take us to the Drive-in" while sucking on liquorice balls!
Johannesburg left our Maple Leaf confused, the contrasts of an African country must be baffling, the extreme wealth on the one hand and then the poverty and decay on the other, and that's going from Houton to Hillbrow. Where children go to schools like Roedean or a makeshift shack in an informal settlement. People actually walk the streets here, live on them, trade on them and have loud sing-song conversations ranging from French to Farsi. From colourful to drab, loud to quiet, hot and dusty to shady and peaceful, from the old to the New South Africa. Where there's seldom a pot of gold at the end of the Rainbow Nation.
The Highveld grasslands are turning a golden colour, crops are flourishing promising bumper crops for maize farmers and then we descend into the Lowveld, with the magical Acacia trees, lush vegetation of the sub-tropics. I point out Uplands the once small private school I attended in White River 45 years ago when Mr Walmsley was headmaster. Here rural development is in your face, the sleepy villages have become huge towns and homes are dotted about as far as the eye can see. Street markets are bustling with vendors selling delicious end of season mangos, early avocados, nuts and seasonal vegetables.
Numbi Gate was the most convenient entrance to the park for us. Our SANParks Wild Card once again proved to be worth its weight. To make the most of being a "pensioner" we decided to take up special offers on accommodation and stayed in Pretoriuskop, situated within range of Skakuza and Lower Sabi. A smaller camp with well maintained Rondawels, family cottages and camping facilities. The buildings have received a recent lick of paint; they're fresh, clean and neat. We did experience a few minor inconveniences, but these were all sorted out effortlessly. The Wimpy restaurant was a welcome sight; few things beat a good Wimpy Coffee! The staff were all very friendly and enthusiastic to serve clients. I've not had a good Milkshake in decades so to be treated to a decadent Iced Coffee shake was sheer bliss, I slurped every last drop like a child, embarrassing my Beloved.
We were in Jock of the Bushveld country, a place where you can smell and touch the earth, where the earth still knows the spirit and saved the memory of that brave and fearless dog. "Fortune is not in time or place or things; but, good or bad, in the man's own self for him alone to find and prove." Percy FitzPatrick, Jock of the Bushveld.
The advantages of visiting the Kruger Park during the week, out of school holidays are enormous and well worth considering. We experienced many amazing sightings all without the crowds. We'd often be alone enjoying the sights rather than jostling for pole position with other frustrated and irritated travellers. On one occasion we had to queue to see a pack of Wild dogs and while we waited we observed human behaviour where our worst characteristics come out to play! Bullying and general road rage are displayed as soon as the crowds arrive. During one of our game drives we were fortunate enough to sit peacefully in the midst of a herd of Elephant grazing, observing their habits and interactions. We loved watching the calves play and try to find a cool spot in the sand, drink water and spray themselves using their untrained and floppy trunks. For two hours we enjoyed this without another tourist in sight, what bliss. Even the lone Giraffe felt comfortable with us around and wasn't in the least perturbed by our presence.
Wild dog are one of my favourite sightings and we were delighted by them on two occasions and soon realised that we'd come across their den, right next to the road under a bridge near a stream and pool of water. We saw them on the hunt, lazing after a hunt and quenching their thirst. Made my day!
Ticking off the Big 4 isn't difficult in Kruger especially in the area we were exploring, but to see the elusive Leopard is always challenging, firstly because it's nocturnal, shy and manages its spots so well in the camouflage department. But we saw a magnificent specimen, early one morning just after sunrise ambling along without a care in the world. We ticked off no 5.
Every evening after our afternoon swims and naps we'd pack a picnic basket with delicious dips, crackers, biltong (like jerky, but better) and cheese, fill our fridge with beers, tonics and sparkling wine and head off to a watering hole. While sipping our G&T's or Pink bubbles we'd quietly watch the Hippos, Crocodiles or Swallows flying low dipping and sipping water from the tranquil waters of the lake. Where on earth could one watch the sun set in a more idyllic spot?
So it wasn't surprising that while watching the changing landscape I spotted two new rocks on the edge of the faraway shore, and then they moved, so, being the excellent spotter that I am I informed the General (as in General Factotum – my Beloved) that I'd spotted two Rhinoceros, he dismissed my observations with a snort, because he says "Rhino's don't drink water in the day"!
"Surprise, surprise" I chimed "because they do!" He was surprised! As it was nearing the end of the day for us (the gates close at 18h00 in the summer) we decided to enjoy them for a short while before heading home. We settled for a few last minute photographs when our Canadian spotter chirruped "look there's a lion"!
With her tail in fighting mode she stealthily crept forward, turning her head every now and again to check behind her. That's when we realised she wasn't alone! Two more girls were waiting in the wings for secret signals from the forerunner. They were on the hunt!
We were all dumbstruck, Lions, as a rule, don't hunt Rhinos. This was a sight to behold and not even the Game driver in the nearby vehicle was moving an inch. As the three lionesses circled, tails quivering, ears flat we noticed another two making an appearance behind the Rhinos, causing a distraction and drawing the one Rhino away. Battle moves were being made, but our clock was ticking and we had a deadline. Time flies when you're having fun. In the perfect golden light we were able to film and photograph a few minutes of the hunt. With heavy hearts we had to leave at 5 minutes to deadline and put in the chase back to Pretoriuskop. What would you have done? Stayed and paid a fine or do the right thing and leave?
Just before moving on we had a few words with the game guide who was as surprised as we were, he'd been around for years he says and never had he seen Lions actually take on Rhinos. How lucky was that?
The next morning we were the first in the queue when the gates opened, we made haste as quick as we could back to the waterhole to see how our play had acted out. All was peaceful at the waterhole, no sign of big cats or rhinos. This was match point for the Rhinos. It was, in retrospect, that we realised that we'd witnessed a very young, healthy pride with one male and four females. They certainly were on the hunt, but I think they got more than they bargained for and fortunately couldn't get their claws into the battle hardened Rhinos. All day we watched out for circling vultures reaching high altitudes and thermals but there were none. They must've gone to ground as we didn't spot any footprints in the road either. Maybe they were just biding their time behind a rock or bush waiting for the waterbuck which came down to drink and graze the next afternoon.
Spending time quietly observing often delivers amazing, unexpected sightings, we've been rewarded like this while bird watching more often than not. Nature has its own rhythm and goes about unchoreographed.
On our second morning we were delighted with the early morning rituals and antics of Hyena pups near their den in a culvert next to the road. We watched two youngsters fight it out with a tortoise shell, chasing their tails and frolicking with each other while their mother slept unperturbed.
Unfortunately we didn't see Cheetah, they're plains animals, nor did we see a herd of Wildebeest. At Lake Panic I had to man up and managed to click a few shots of the Python patiently lying in wait for the Kingfisher he eventually caught!
Watching Vervet monkeys and Baboons remains fascinating and they didn't disappoint, while observing their habits and curiosities we always notice similarities in social behaviour, group interactions and hierarchies. Maybe we're the missing link!
I think we did a jolly good job with our Canadian; he managed to tick off more than ¾ of the Kruger check list, which isn't bad for a first timer. His favourite antelope was the Kudu and he continually photographed the Impalas although he loved the Klipspringer standing on Pointe. He knows now about conservation, the difference between a White and Black Rhino, why Chameleons change colour, he knows the sound of a Fruit Bat and the call of an African Fish Eagle. He's seen the markings of a Wild dog and heard the rumble of an Elephant, been wowed by the size of a Giraffe and tried to rescue a tiny turtle and even succumbed to the vibrant colours of the Lilac Breasted Roller!
While they jetted back to Cape Town from Mapumalana International Airport in Nelspruit, to go fishing in Struisbaai, we rolled up our windows and made the long trek home. This time with "The Girl with all the Gifts" our new Audiobook as my needles clicked away on my patchwork blanket.
"We've got three million years of Africa imprinted on our psyche.. To see how people are gripped by the spirit of Africa, particularly at night when they sleep on the red earth, that very ancient earth, and they dream their dreams. There is a connection that is evoked from the depths of the collective unconsciousness that has drawn us all together. And also when they hear the leopard at night. That rasping call. It sparks something inside.. It is an experience that has awakened thousands of people to the value of African wilderness, and the understanding that it was once their home. And it inspires them to protect it, because it is the landscape of the human soul." Dr. Ian Player. Address to Eighth World Wilderness Congress.
SANParks
www.sanparks.co.za for reservations, news, forthcoming attractions, photo gallery and events
www.wildcard.co.za for information about the Wild Cards. For South Africans
---