The Church Boutique Hotel Hanoi
---
---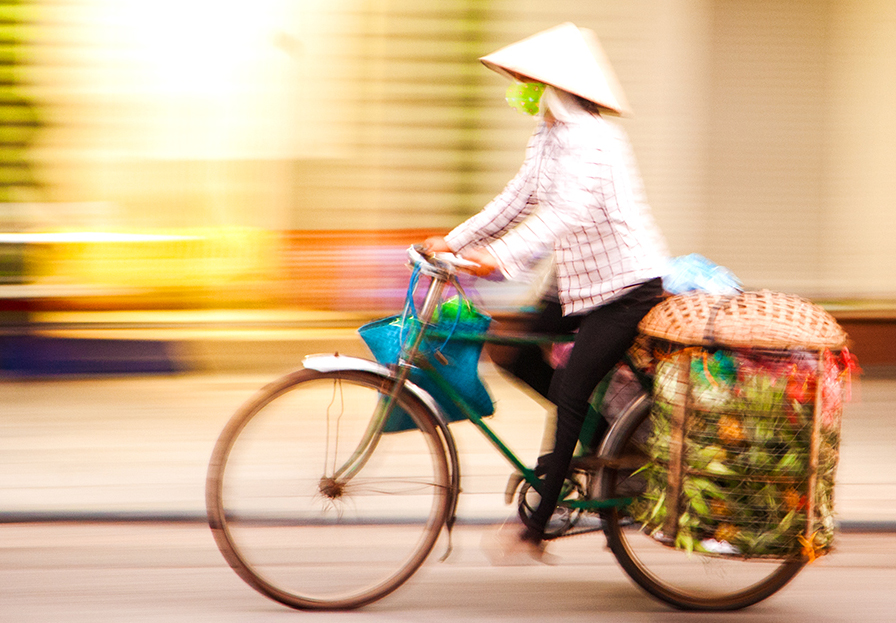 Imagine our excitement when we touched down in Ha Noi, we'd had a brilliant flight, been attended to hand and foot, but, a cunning little cottonwool cloud floated over our sunny, autumn horizon as we were being ripped off at the Tourism counter when we ordered a taxi. Charging us an arm and a leg, the very officious clerk even presented us with a receipt! Little cloud became darker and more menacing especially when we saw our thunderous taxi driver, he didn't utter a rumble, and virtually ignored us. English became a foreign language. The drive from the airport to our Hotel was quite educational as it was our first taste of Vietnam, once in the hub of the city the mayhem transported us back to the heat, humidity and chaos of Mumbai. I felt like Dr. Who doing a dash in the wrong direction in time and space.
We screeched to a halt outside The Church Boutique Hotel at Midday on a Saturday afternoon in sweltering heat. Wedged in Hang Gai Street, Hoan Kiem, in the Old Quarter. Here buildings packed like sardines in a tin. No wonder the US lost the war, not even a GPS will find the location unless you're a native or very vigilant. Note to anyone interested: in the year dot a tax was imposed on the foot print and façade of a building, to avoid paying these taxes dutiful citizens then came up with a Master Plan. They made the "footprint" as small as possible, and the façades are often only a few feet wide.
We'd hardly stopped when two doormen in livery greeted us with huge smiles. I must be getting old as I've never been presented with an elbow to escort me safely from one pavement to another. He can thank his lucky stars he didn't give me a pat on said hand, mind! It was comforting as the narrow street was swarming with scooters, motorbikes, motor cars, pedestrians and carts.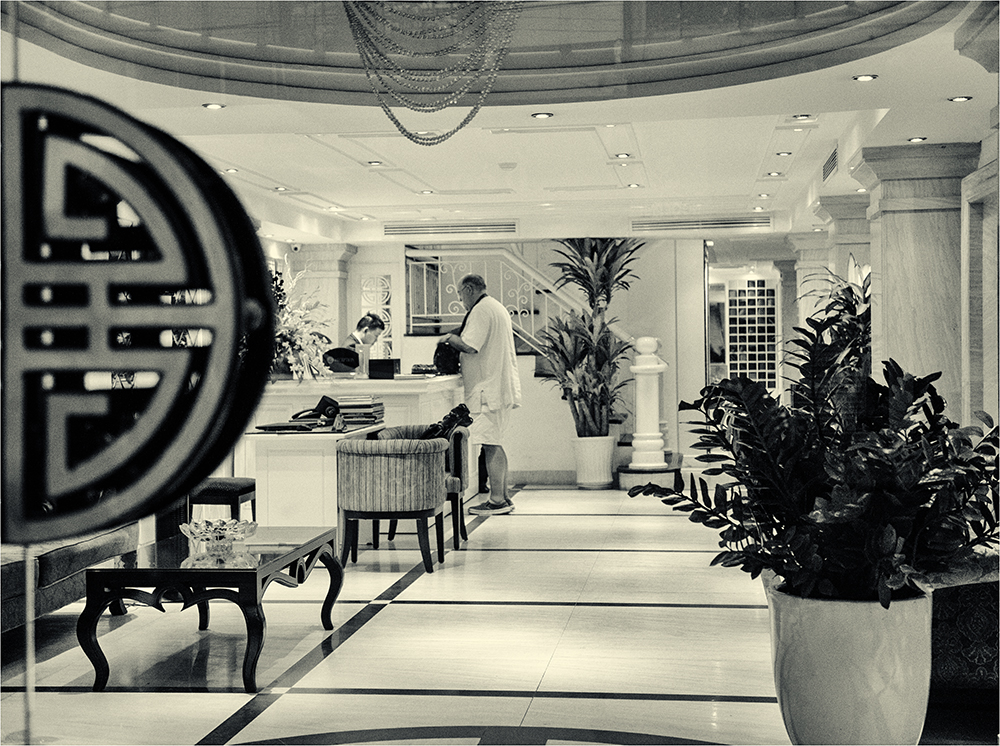 I almost swooned when the large glass doors swung open and I floated in on a cloud of white with a cool gentle breeze! The staff all rushed forward to offer us seats and refreshments. We flopped down, soaked to the bone. The deliciously cold limeade was like nectar from the gods.
Eventually once we'd regained our composure an angel floated over, Mrs. Sue, she swiftly saw to our check-in, and advised us that we'd been allocated a suite with a view of the street, with a balcony, on the nineth floor, so we'd not be disturbed by any street noises.
A newly renovated establishment tastefully decorated. Our suite was spacious, well appointed, the balcony was adequate with two chairs and a small cocktail table. Upon our arrival we were presented with a fruit basket and bottled water. All rooms have a stocked refrigerator. The shower room was large with a good sized modern shower and ticked all the boxes in my books.

Hanoi is known for its magnificent choice of street food, restaurants and eateries so one is spoilt for choice, we only went down for breakfast on one occasion. A regular Buffet is served, Western and Asian specialities are available. A good selection of breads and pastries, fruits, yoghurt, fresh fruit juices etc. I had my usual Caffeine kick, but for real Vietnamee coffee one goes local. Remember coffee is one of Vietnam's main exports and the Vietnamese are expert brewers. The bouquet, choice and ambience are all happening on the street.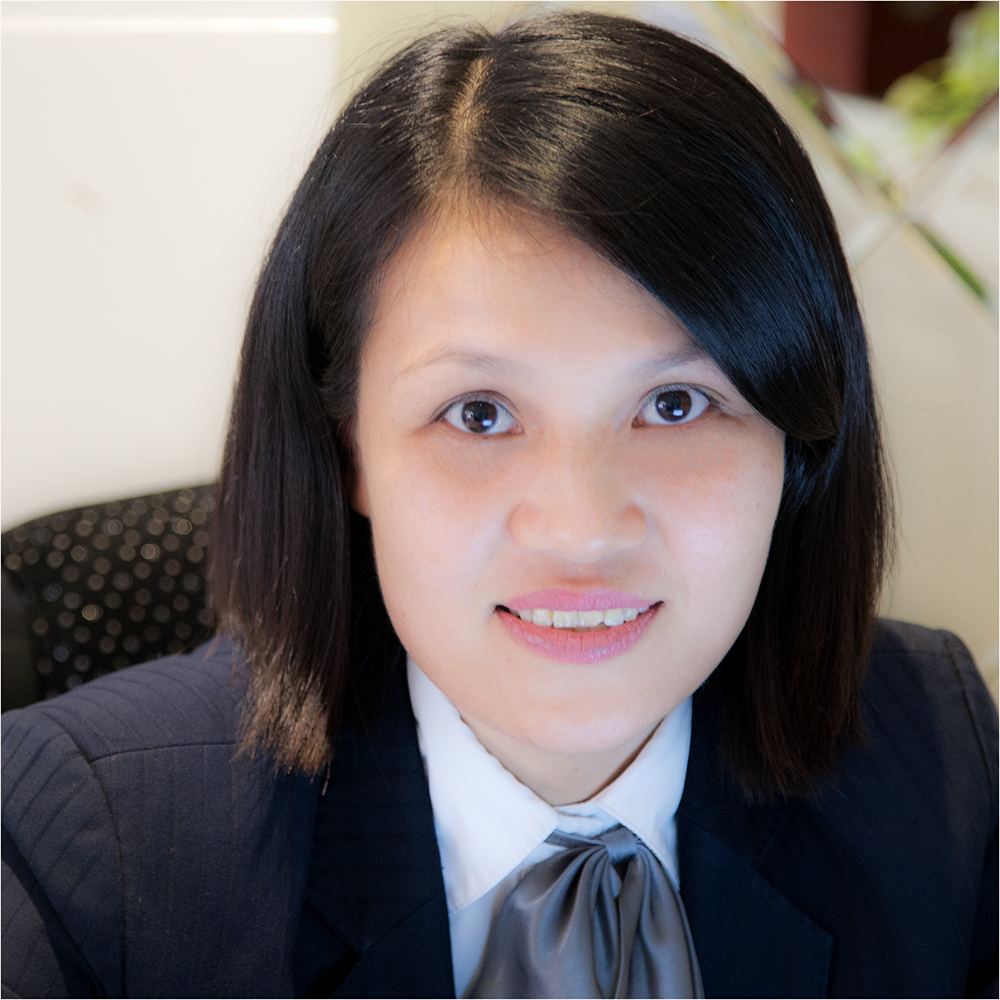 The memory of my stay at the Church Street Boutique Hotel might fade, but, the friendly, helpful and kind staff will stay for me much longer. Nothing was too much trouble; we had a broken toilet seat which was promptly seen too. Mrs. Sue helped us with reservations, telephone numbers and taxi's, not once did we feel as if we were imposing on her time or did she show any impatience with us. Her mapping skills and directions were faultless, her suggestions perfect even if she had to repeat it umpteen times. We often asked her to direct us to markets, restaurants or land marks; she did it with grace, knowledge and enthusiasm. She is a gem and an asset to her employers. On our last evening in Hanoi I wanted to sample fresh spring rolls, a Vietnamese speciality, I asked Mrs Sue if she knew where we could enjoy this, her face lit up when the penny dropped and she sent us on our way to Quan An Gon, a gastronomic experience, like a food court, showcasing various Vietnamese speciality and traditional dishes. What I like about the establishment was that it was mainly frequented by locals with a sprinkling of tourists. This is always my yard stick.

Without ever humming or hahhing every requests we had was graciously agreed to, nothing was a problem or an inconvenience, e.g. we left all our luggage in safe keeping for both our excursions to Halong Bay and to Sa Pa. And upon our return every effort was made to accommodate us so that we could have a room for a couple of hours to recuperate, refresh, repack and prepare ourselves for our flight to Hoi An.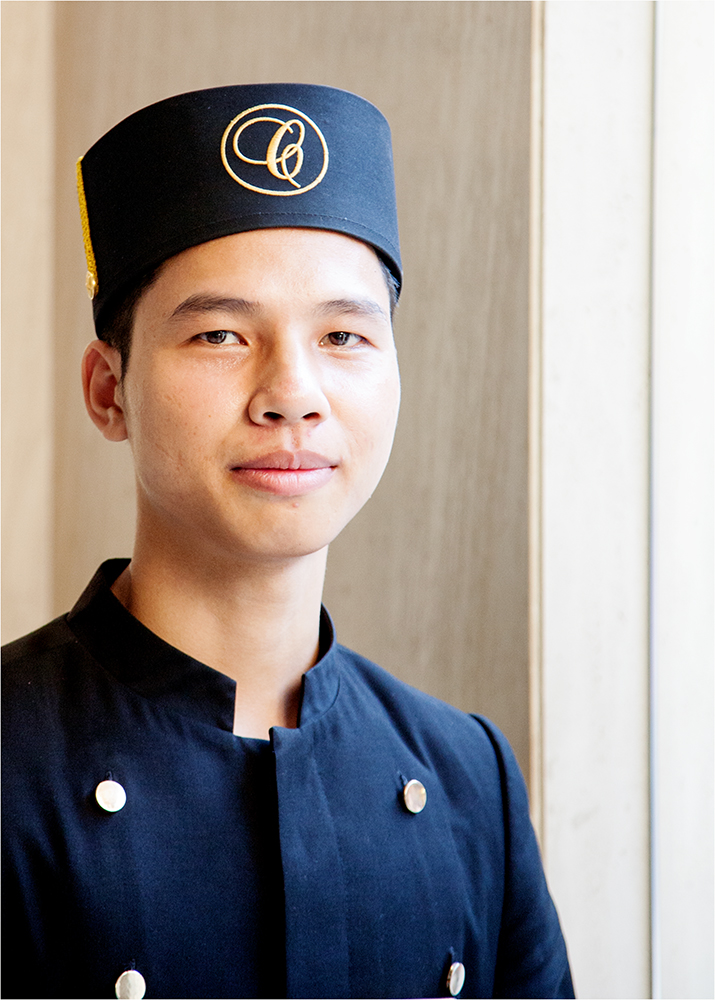 I will gladly refer anyone to this lovely Hotel. The friendly doorman escorted me once again, stopping the traffic with a wave of his hand and giving me his elbow as if I was the queen.

Tip: if you should book a room in a Vietnamese city do insist on a window, or garden view or a room with a view. Because of the "building restrictions" one may find oneself in a room without a window or a very poor view.
I almost forgot to mention the free Wi-Fi, everywhere you go in Hanoi Wi-Fi's available, just ask!
Cảm ơn bạn đã làm cho chúng tôi cảm thấy như gia đình
CONTACT DETAILS:
Hotel: Church Boutique Hotel - Hang Gai,
Church Boutique Hotel - Hang Gai
95 Hang Gai Street, Hoan Kiem
Hanoi, .
Viet Nam
Tel: +84 0439382233
Fax: +84 0439382155
e-mail:
---