The Fast Lane to Bloemfontein
---
---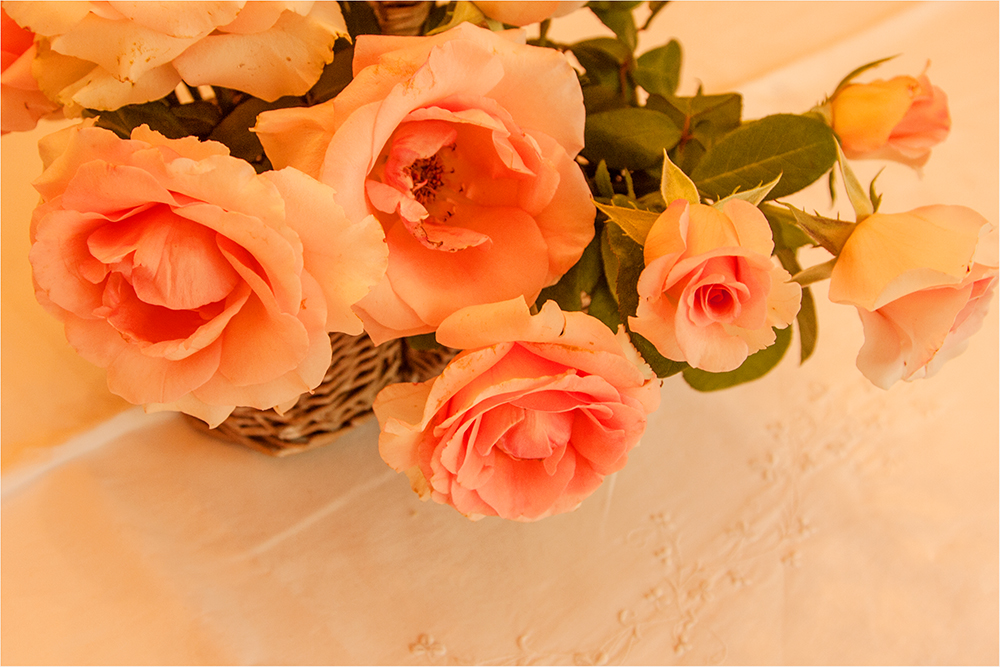 You may well ask, what on earth were we doing in Bloemfontein? The home of the Safari Suit; indeed, one only goes there for a wedding, a funeral or a meeting. But someone's wagon stopped there. My Ouma was a student at the Teacher's Training College in 1929. Today, unless you're accepted at Stellenbosch University or UCT, Bloemfontein will have to do. There are those who attend Grey College or St Andrews. This "Cheetahs" call this home; and sometimes, if push comes to shove, you might have to sleep over on a road trip. J.J.R Tolkien was born in Bloemfontein. Ryk Neethling, Zola Budd, Frans Klaerhout, Hansie Kronje, Juan Smit were also from Bloemfontein, and dare I say it? Leon Schuster does too. People often say "Bloemfontein was closed" when they passed through.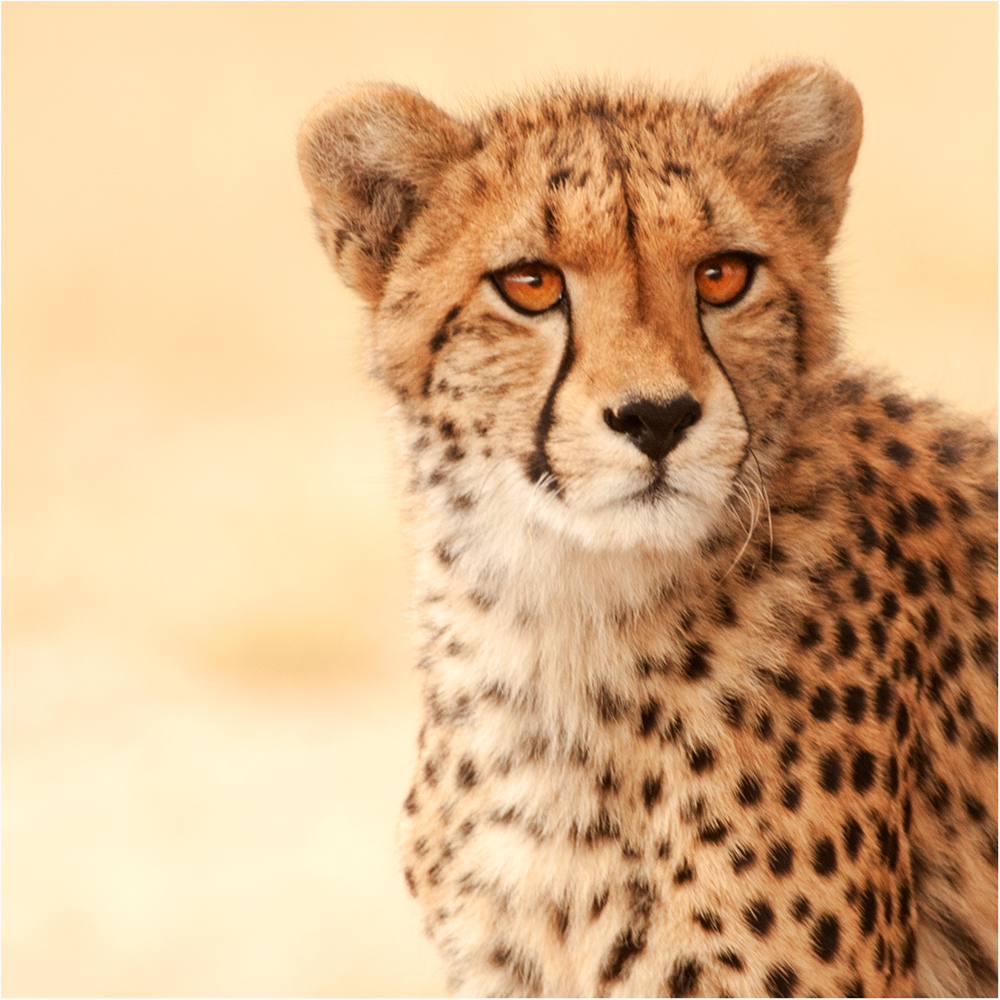 Soon thousands of motorists will be making the annual pilgrimage to the Western Province and as is customary the N1 has to be maintained which results in many delays. We spent nine hours on the road and cruised into a dull and dusty Bloemfontein in the late afternoon.
Of the road trip I have no recollection except that we stopped at the Klein Merino Butchery in Beauford West and bought "droëwors" and "biltong" (beef jerky). We never miss an opportunity and even made a U-turn. The best biltong from Worcester to Johannesburg. A well flavoured traditional recipe is used; spices are perfectly blended with a sprinkling of whole coriander. The Karoo has the perfect climate for curing meat, preserving some of the moisture and enhancing the flavours. Droëwors must never have too much fat between the layers of meat and this one hits the right note, the sausage casings are also perfectly dry and crispy. The biltong had a perfect 4mm layer of fat all the way down the one side, oh how I salivate! Unfortunately it's not always possible to do shopping en-route, but orders may be placed and deliveries are even made to Worcester. I'll be placing my Christmas order for succulent Karoo lamb shortly; fortunately we'll be able to pick up en-route to Mozambique.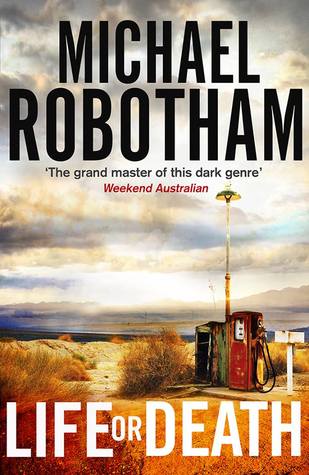 While I knitted and nibbled on the delicious delicacies we listened to our Audible book "Life or Death" by Michael Robotham, a well written, psychological thriller, sprinkled with good humour. Clever use of language and excellent characterisation and plot. I highly recommend this book, excellent holiday reading, but be warned it's a page turner and you could burn the midnight oil with this one, listening to Audible is more "sociable" and reminiscent of years gone by when we listened to the wireless!
Our accommodation at the Bel Tramonto Guesthouse was a few kilometres out of town on a small holding, surrounded by meadows filled with antelope, domesticated animals and birds. We are unaccustomed to the flat vistas and dry earth, but, within a month or so everything will be lush and green, once the thunderstorms start. I was holding thumbs for a flash of lighting, dark clouds brewing and the clap of thunder, but it's too early for that. We were very comfortable in our rooms, the beds were comfortable, the linens pristine and the decor pleasing. Precious had something to say about me packing my hairdryer, just as well I did! Although the breakfast was adequate it was a tad institutional and uninspiring. Travellers who plan to get back on the road at an early hour would welcome the breakfast though as there are no time constraints. The shower gets the thumbs up from Precious, I had a relaxing bath. I wonder why no-one has thought of a cafetière and freshly ground coffee? I'm sure guests can rest assured that everything will be done to make their stay perfect and I was impressed when my ironing was done perfectly and promptly. I must add that there are fabulous fascilities to self-cater and have a sundowner on the patio and later on even a barbeque. I enjoyed an early morning walk being watched by the peacock and an avery of exotic birds. There's a lovely pool to enjoy too. We will return and sooner rather than later!
Regardless of the distance travelled we're always tired when we reach our destination and an early supper is normally called for, our hostess gave us three options, all within walking distance of each other in the centre of town. We opted for an Italian experience and of course the establishment with the most "traffic" is often the best indication of where the good food is. The Bella Casa Trattoria was a-buzz with diners, there was hardly room for a mouse but we were lucky with our table in the front garden. It was such a blissful evening, with the full moon rising, not a breath of wind and a blood temperature. What more could we ask for. The wine list is impressive.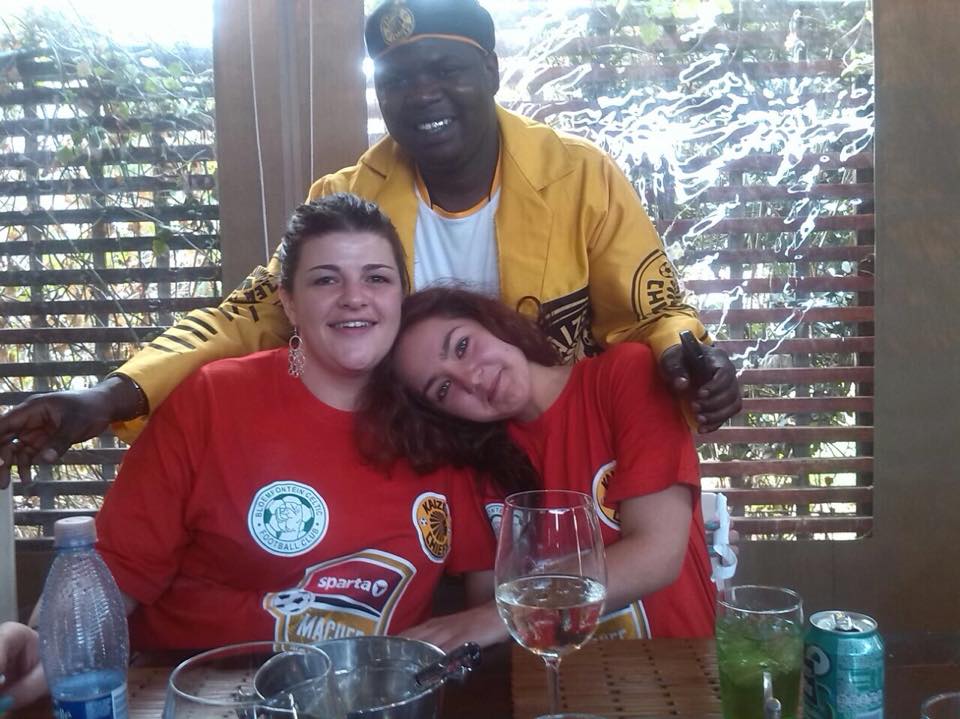 The menu is quite comprehensive with the usual, salads, soups, starters, pastas and pizza. A chalkboard lists the chef's specials. We had a salad starter and then a pasta dish. All round good food, tasty and well prepared as Mama would've done it. The pièce de résistance was our waitress, she was fantastic, a huge smile and full of bonhomie, she was in the swing of things and reminded me of a ship in full sail! Nothing fazed her and I'm sure she's quite capable of staring anyone down, our kinda girl. She must be Bloemfontein's own Queen Latifah!
Friday, my favourite day, started full of promise, Precious would go off to his meetings and I would photograph old buildings, visit antique shops, museums, art galleries and do a spot of shopping. Bloemfontein is an easy city to navigate and I was quite comfortable doing my own thing. I visited the renowned Antique store "Die Waenhuis Antique" run by a gaggle of old ladies. This is heaven for anyone interested in scratching around looking for a bargain. The store stocks everything from crockery, glassware, silverware, furniture, Africana, books and toys. Prices are reasonable and I'm sure a deal could be struck. A renovation to some of the furniture is done on the premises. I found a few collectables. I'm rather interested in a bargain and a find doesn't necessarily mean something worth thousands. The smell of the Lawrence G Green books was intoxicatingly irresistible and I had to have two! I love my Murano Glass ashtray especially bought for my friend who's taken up cigarettes again! All this took quite a while and I even had a refreshing cuppa while browsing.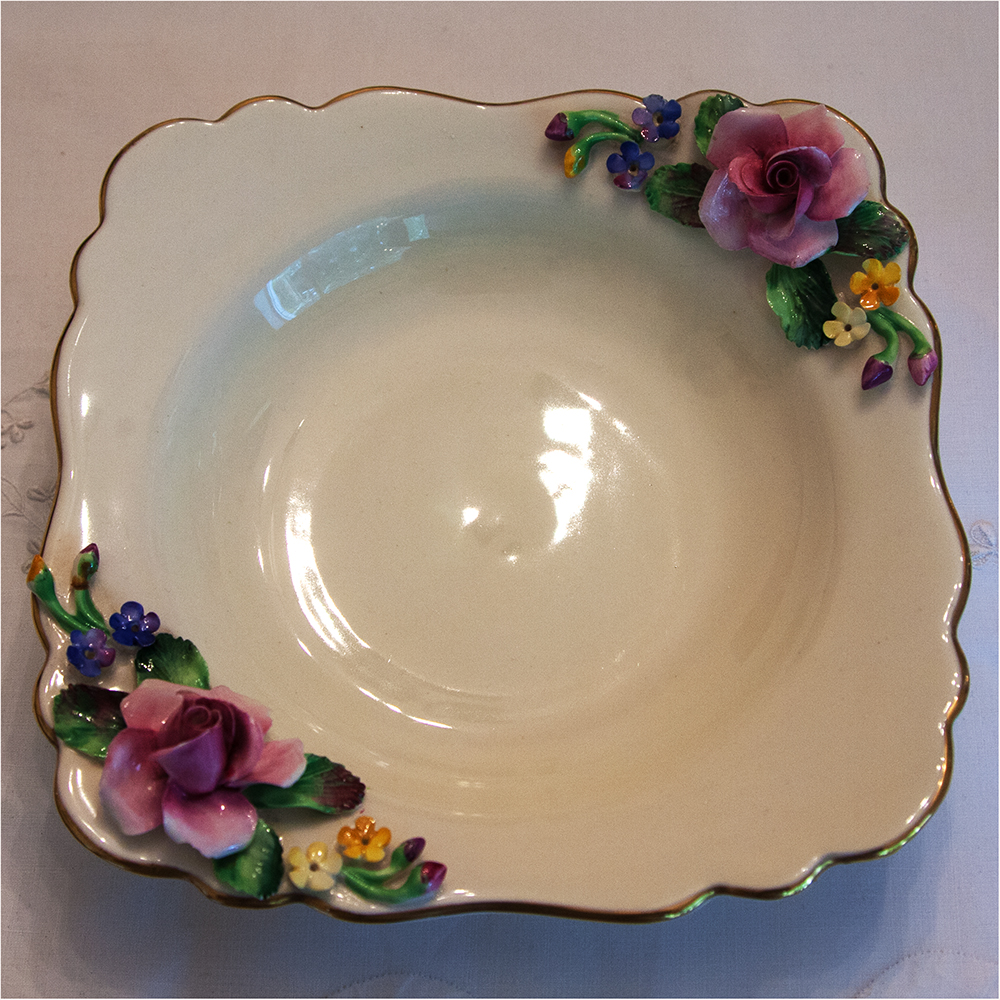 I skipped across the busy road to my car, dodging lorries, cars and motorbikes, carefully placing my purchases in the boot feeling really chuffed with myself. I'd been directed to the Art Museum to have tea and a stroll in the gardens and then relax with my new book; afterwards I'd go for lunch on the lake another excellent recommendation. In the afternoon I'd do a bit of photography, many of the buildings are historic and built from beautiful sandstone. Bliss.
And then I heard the tinkling of glass and a million diamonds on the passenger seat. My car had been broken into. Fortunately nothing had been nicked but that put paid to my day. Two friendly cops on the beat stopped and asked whether I was alright and gave me directions to the Police station. My statement was taken by a very kind policeman, who did a great job. To fit the new glass we went to PG Glass who did a sterling job, lent us a car for the afternoon. With dampened spirits we went shopping at an amazing department store Kloppers, who have everything ones heart desires. Even the boys love it as they can peruse cameras, bicycles, tools and lingerie if they wish!
I must mention that the liaison officer at the Bloemfontein Police station phoned me later in the afternoon to check that all procedures had been carried out satisfactorily and asked whether we'd been able to replace the window and wished us well on our return journey. I was impressed.
We visited the War graves, another one of my morbid fascinations, graves honouring the British and South African soldiers who died at the Battle of Tempe on 1st March 1908.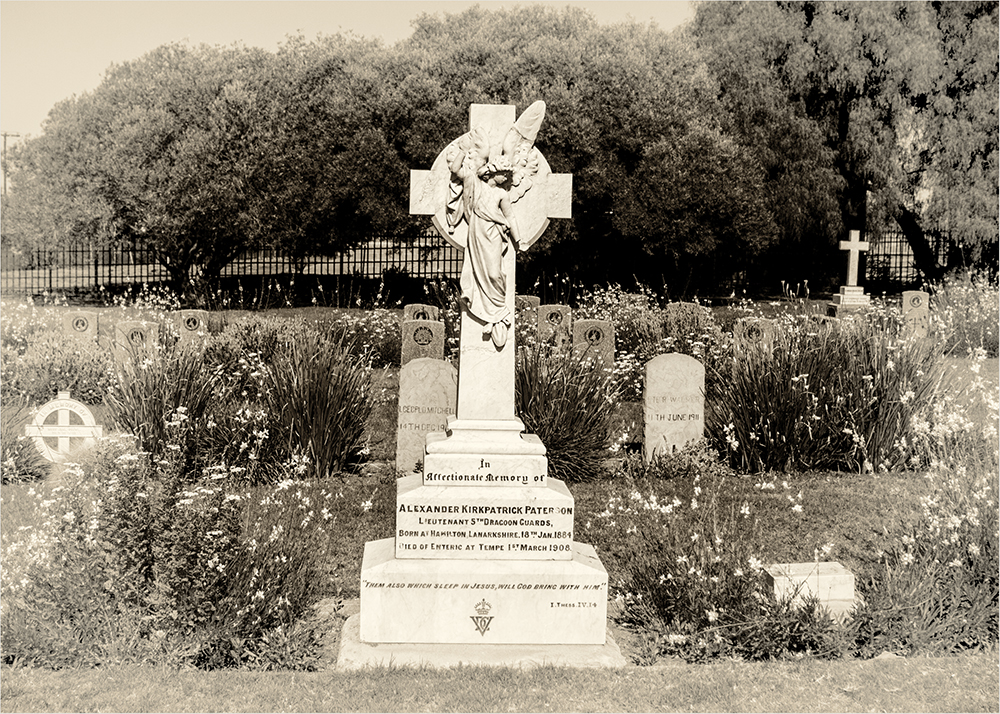 At the crack of dawn on Saturday we said farewell to Bloemfontein, we stopped for breakfast at the Wimpy in Colesburg. We enjoyed a good breakfast and delicious Wimpy coffee. The Manager stopped at our table to ask whether we were enjoying our breakfast! A first for me. What a charming man, friendly, hard working and capable! Well done.
We arrived in Worcester ahead of schedule as the road was quiet and our book was fabulous. In time to watch Ireland whitewash the Springboks.... I say no more.
I do regret not attending Loxion Voices at the San du Plessis theatre the other is not buying the Doll with the cracked head circa 1923, but I thought one cracked egg in our house is probably enough.

Bel Tramonto guest House
Tel: 083 422 0235
Email:
Die Waenhuis Antique:
110 Nelson Mandela Drive
Bloemfontein
051 448 5204
Bella Casa Trattoria
31 President Steyn Avenue
Westdene
Bloemfontein
9301
Tel: 051 448 9571/3
WIMPY COLESBERG (Merino Stop)
N1
KLEIN MERINO BUTCHERY
023 4151134
13 Church str
Beauford West
---