There's No Snoozin' With Susan
---
---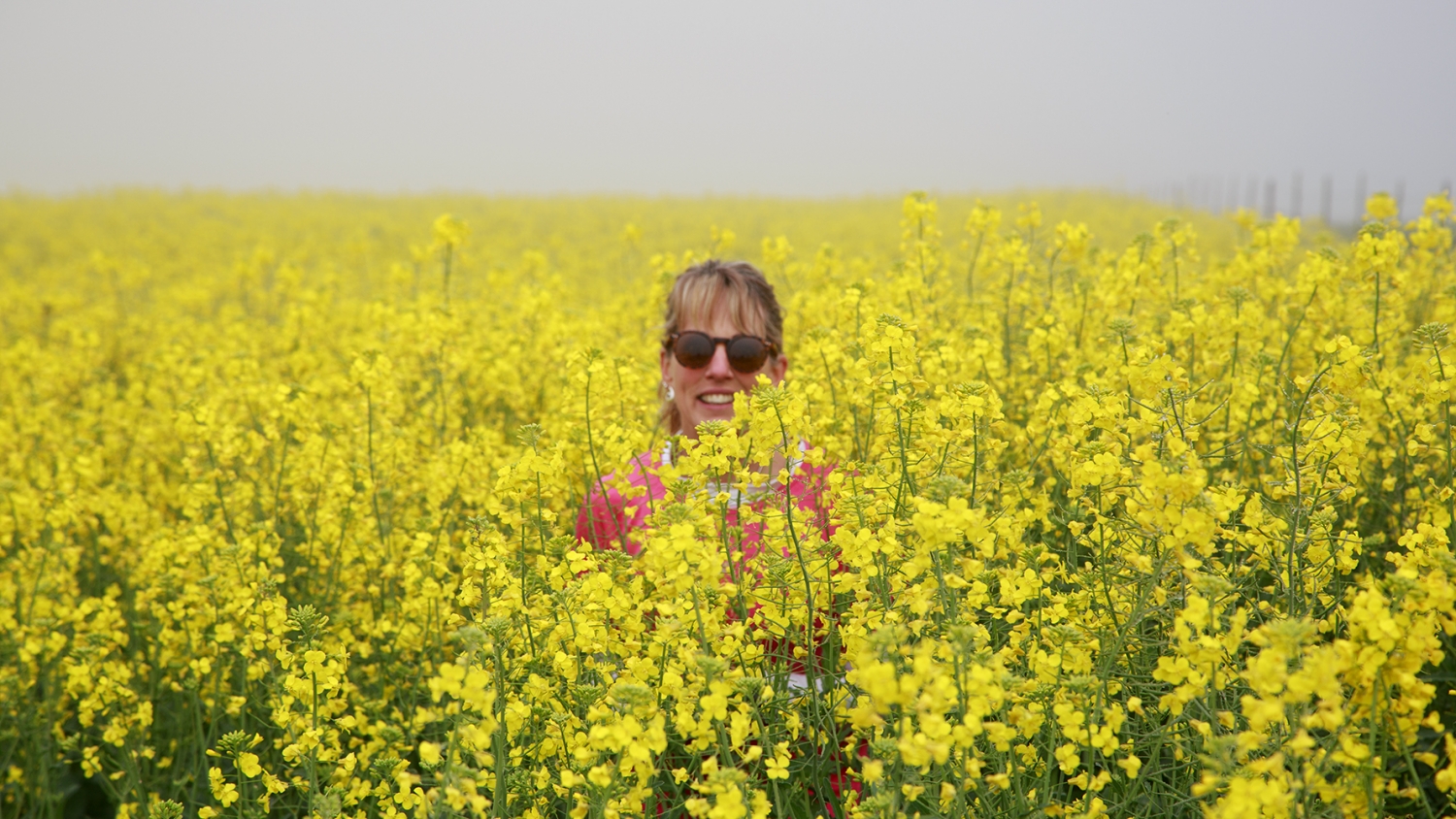 Camping with my sister-in-law Sue is a treat. She's organised and runs a tight ship. She has to, with her family of 3 plus 2, plus all the friends and extended family members who make themselves at home there. This whole mish-mash of friends, family and vreemdelinge (strangers) often accompany them on their camping holidays, because, it's so nice! This girl has perfected "extended family" believe you me.
The thing that always intrigues me is that she's never rushed, out of breath or flapping nor stressing. Now I know why. She makes lists, which she keeps in files on her computer. Oh! plus she has filed "hardcopies". On these lists, which she's perfected over the years, are all the things she needs for weekends away, long weekends, short breaks and long holidays, even ones for summer getaways and another for winter getaways. Besides being super organised she works, plus she has a non-profit Nail Bar and no help at home, except when one of her delightful children step in to help, which they often do!
A month ago she made the reservations for our weekend away, doled out instructions. And then. Followed it all up with a reminder and a list with clear highlights of the things I should take. I love it. Thank you Sue this will be the very first time ever that we've not had to think of everything. My list was on the kitchen table ready for the shops.
My bags are packed and I'm ready to go. The list, ticked off. Imagine two weekend bags, one cooler box, one basket, one picnic basket and a large Nannie's bag with linen and towels. That's all our luggage, for a weekend away for two. I never thought the day would dawn.
We pickled down to the workshop where our Honey Badger was being readied. Last minute finishing touches were being made and the dreadful engine noises were being muffled, with bubble wrap (the ultimate soundproofing ingredient according to Google). This time the mattress has a soft, padded removable, memory foam top layer. The shower room has been fibre glassed, awaiting the final fittings, my seamless glass doors have been hung. Not quite as I thought but they're fine. At dinner the other night I was informed by the guy on my right that the "plumber" had quit and feels unable to do the job. Not surprising.
A few more cupboards have been attached to the walls, the Microwave Convection Oven has been installed. We did experience a few chilling moments when it was discovered that the measurements were calculated inaccurately and the appliance would be too large for the space, but, fortunately Earl had a solution lined up and in no time a small extension was made by cutting out a piece of the cladding.
We have block-out blinds on all the windows now. Have you ever looked at a painting, realised it was hanging askew but you weren't in a position to straighten it immediately? Very irritating. If you are OCD (which I am, a little) the smallest imperfection can be spotted a mile off. The blind on the one window is too small and wasn't installed exactly the same way the rest were. Very irritating indeed. Fortunately I've learned it's no use sweating the small stuff. I'm sure it will be corrected. All in good time.
I couldn't live with the ugly, slam lock, trellised, security gate though. Its replacement will be well thought out, no rattling, aesthetically pleasing yet secure affording us our privacy when needed and hopefully it'll help reduce the noise coming up from the road, the wind and the engine. A tall order.
Soon we will have a beautiful padded headboard and reading lights too. The outside kitchen has been discussed with Hannes from Vissers Engineering who will lay out his thoughts and plans for a streamlined, efficient outdoor kitchen. Work will commence this week I believe.
Anyway, at 14h00 we set off, all the staff waved us off, hoping they'd not hear from me again for a few days.
I was thrilled and must confess I'd been counting the sleeps. We filled up the tanks with Diesel, we're still not sure about the volume of fuel we carry. I think we'll have to take the Jerry cans when we finally do embark on a longer journey, I like to know I'm fuelled up when I set off.
Although Butch was adamant the noise levels were much reduced by the recent improvements, cladding, wadding, bubble wrap, a door from the cab into the living quarters, I was not convinced. Proof? We couldn't hear the radio nor the iPod. But then only one speaker is currently working. But, we resorted to being silent. Which speaks volumes.
By the time we got to Bonnievale my Fitbit had buzzed and clocked up two "targets reached" on stairs. This was great, I don't have to go to the gym anymore. We were going like the clappers. At Stormsvlei we had to make a pit stop. We stocked up on some last minute goodies, some delicious Fudge for the road and a carry pack of four Duchess G&T's for me. The Hotel has had some new life breathed into it making it a great rendezvous spot en-route to Swellendam. The Sunday Buffet comes highly recommended, we would've made a reservation, but were too late.
This must surely be the most beautiful time along the N2. Canola has started flowering and as far as the eye can see there are patches of yellow and the greenest wheat fields.
Our destination was Kam'Bati River Resort along the Breede River. My brother and sister-in-law had arrived before us and were busy setting up their tents. We stopped, reversed, and opened the door, set up the ladder, whipped out the camping chairs and table which Butch set up. Voila. Within 15 minutes Butch was watching proceedings with an ice cold beer in his hands. I made the bed.
Supper was our affair. To ease into the weekend I prepared a divine Tapas on our new Olive wood Tapas board from Italy, laid out some cheeses, biscuits, figs in syrup, sliced some Biltong and Salami. Once the tent was pitched and Sue had her crates unpacked, blow-up mattress inflated, they could settle down, relax and watch the river flow down to Malgas. We enjoyed our relaxed braai on a balmy evening, the 6" T-bone steak took some doing to get grilled to perfection. The Blue cheese and mushroom sauce was a superb accompaniment and a simple salad did the trick. I spoilt Sue with a Baked Chocolate Pudding. She can't resist anything chocolate.
On Saturday we slept in as a thick mist engulfed the valley. Our walk was relaxed as we enjoyed the yellow fields. No sooner had we stepped out and the tranquility wrapped itself around us like a comforting blanket. Quiet. Being so aware of our dire water situation we did try to calculate the water one could collect from all the dew on the leaves of every plant. There are literally hundreds of hectares of plants covered in droplets of dew. I think it all evaporates as the sun makes an appearance. The landscape was really awesome and we did see patches of spring blossoms as soon as the sun burnt the mist away and temperatures rose enough to open the buds. I saw my beloved daisies with their bright yellow centers.
Kam'Bati River Resort has been voted the No 1 campsite in the Western Cape, and I can see why. The grounds are immaculately kept. Lawns are manicured. The ablutions are spacious, clean and the hot water constant. If I could criticise anything it would be the shower heads. Ladies would often prefer not to have their hair wet which happens as the spray comes straight down from the ceiling instead of at an angle from the wall! Not only does Kam'Bati have campsites but they also have a selection of cottages and a large farmhouse to rent. Each campsite has two taps, one with drinking water. We're thinking Family Reunion!
The Pub had a blazing fire roaring in the grate, which made us feel right at home while watching the Springboks thrash the Argentinians. How nice that the bartender was there as I'm sure he could've knocked off a lot earlier. We missed the guy who'd caught the huge 5,6kg fresh water fish, but, we're sure the moment could've overwhelmed him. The monster fish took the bait on the first cast, much to the astonishment of the chap who'd been at it all weekend.
We went into Swellendam for lunch and stopped at Tradici, which is perfectly situated just a 100meters off the N2. Staff are exceptionally friendly and we were quickly shown to a table upstairs, the restaurant was chock-a-block. Service was good. The menu is comprehensive and diners have a wide selection of interesting dishes to choose from. We thoroughly enjoyed our meal and had a great conversation with our waitron who couldn't do enough for us. Next time I'm en route to any destination along the Garden Route I'll certainly stop there again, if not for a meal, I'll return for a delicious Pastel de Nata or a scrumptious Chocolate Brownie.
With full tummies we returned to our campsite to prepare our Oxtail Potjie (Casserole) for supper. Sue had all the ingredients prepped so it was just a matter of getting the fire going before we could saute the onions, caramelise and brown the oxtail. While the pot simmered for 4 hours we solved the world's problems and discussed our Honey Badger, the pros and cons of camping and where we'd be off to next.
Although our Honey Badger did remarkably well, there is still a lot of work to be done. We hope that much improvement will happen during the next month before our next trip. Earl and Johan have taken her on a short drive so that they can experience the engine noises. A new plumber has done an inspection and says he's up for the task at hand! I am confident we'll be all system go in a jiffy.
Once again thanks Percy and Sue for tagging us along, we're in awe, we're lucky to be family, but most importantly we're lucky to be friends too!

For any tips and advice please email us at 16honeybadgers@gmail.com

KAM'BATI RIVER RESORTS
https://www.kambati.co.za/
Swellendam, 6740, South Africa
Phone: +27 79 200 9098
Office number: 079 200 9098
Physical Address: Jubileeskraal, Swellendam, 6740
GPS Co-ordinates: 34*04'47.82"S / 20*17'06.66" E
STORMSVLEI RESTAURANT AND FARM STA
AddressR317, Stormsvlei, 6740, South Africa
http://www.stormsvleirestaurant.co.za/
Phone: +27 82 379 0469
TRADICI
68 Somerset Street | N2,
Swellendam 6740,
South Africa
+27 28 514 2216
http://tredici.co.za/
info@tredici.co.za
---