Three Letters From Santiago
---
---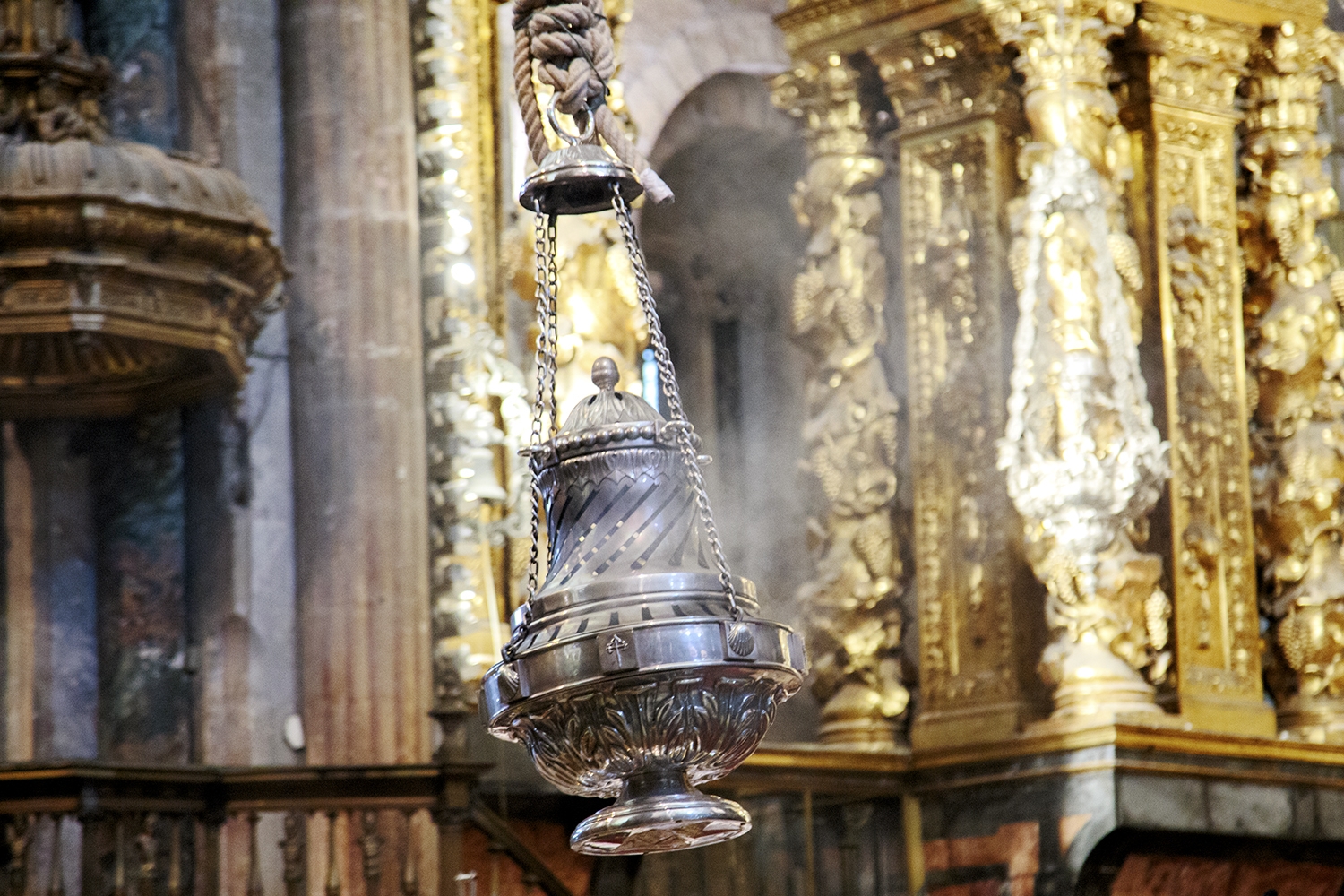 Insomnia. Lying here in my single bed, in our Spartan Nun's cell in the former Convent on the square. I move my feet to feel the cold part of the starched white linen sheets. The thick ancient walls can't keep the heat out, the muggy air does not stir. Our pilgrimage has come to an end. Lise and I spent 19 days together of which 17 days were spent on Camino, walking for 12 days and approx. 360km on the Camino Portuguese. 5 days were spent resting, we needed them! It's almost time to say goodbye. I always regret not telling her enough times I love her. In the darkest hours of this night I decided to put pen to paper and in my inadequate way I say thank you to the three people who shared my incredible journey.
Dear Butch,
Do you remember when I started planning this epic trip? Anna and I getting all excited, you'll be visiting Europe for the first time, we knowing you'd fall in love, you not so sure. You took your ball home on occasion, it was just fear of the unknown. Your spirit of adventure won the day as you mastered your poles picking up speed as you glided along!
I know you're a bush baby and the thought of spending your holidays hiking a Camino was daunting to say the least. But, you tackled the challenge with good humour and hard work, firstly, by walking on Tuesdays and Thursdays and hiking the mountains in Hermanus whenever we could. Who would've thought you would do a hiking holiday in Namibia, but you did it!
I salute you for never complaining although at times you must've experienced excruciating pain in your knees. You really suffered but, pressed on valiantly as you got stronger and your muscles got their memory back! Well done, instead of becoming disheartened you took up the challenge with gusto.
It was very special spending two days on the road with you, it makes it easier knowing you experienced our challenges. You and I laughed, shared the magnificent forests, the ancient Roman stone paths, we found a peaceful respite along the streams and could rest in the shade of the ancient Plane trees. The small plots of land and the ancient farming methods we marveled at and how wide the smile of every farmer you greeted and waved at. They could hear you are a linguist, master of Spanish. With a twinkle in your eye, and patient demeanour strangers felt like friends.
Lise and I are privileged to have had you with us. We experience a calmness with you which made us confident to explore. When I watch you and Lise enjoying yourselves, having that extra one for the road, when she laughs with such abandon at your jokes and wild stories I'm grateful that you could, for a very short spell, be the "father" she so needed. The one who encouraged her, believed in her, trusted her and loved her unconditionally. The example you set and the respect, love, loyalty, deep admiration and pride you have for all the women in your life especially your Mom, Anna, your sisters, daughters-in-law, granddaughters, is commendable and it's Lise's yardstick and enables her to measure the men in her life by it. With you she can fly. She has an opinion and you respect it.
Who could've thought a measly prawn would send your journey into a tailspin? That's the unpredictability of life. We were once again reminded of our frailty as you suffered for a week, making us more determined to enjoy and make the absolute most of the time we had together.
You are patient, kind, amenable, clever, a raconteur, clown and your generosity of spirit knows no bounds. I watch you sleep and it always fascinates me that you're able to put your head down without a care in the world. You've figured out how not to sweat the small stuff and how to energise to cope with the big things. Being slow to anger and quick to forget and forgive are gifts you use wisely. Thank you for being my very best friend and beloved partner you mean the world to me. Being with you is never boring, I can be wild at heart, creative, quiet or loud, and somehow you make my every mood feel alright.
Tomorrow we say goodbye to Lise, always hard. Bronny we'll see again, both are my heart, I shall miss them both but, I look forward to new, exciting adventures with you. We have a world to conquer which we'll do with enthusiasm and passion.
Your ever impossible to fathom,
Maricha
P.S Thank you for the beautiful Panama hat, your beret fits like a glove and it becomes you as that photographer said when he snapped you trying it on, you lend it a certain je ne sais quoi, like your old patchwork hat I'm sure you'll get many favourable glances and comments.
My darling child,
I can't sleep. So while I lie here thinking about our departure tomorrow morning I realise I only have a few hours left to say goodbye to you once again. You know it's the worst time for me, so in this quiet place filled with the ghosts of hundreds of women who've dedicated their lives to the Lord I find the peace to write a quick note.
Thank you Lise, for being kind to me, patient and controlled. You were the best walking partner anyone could've asked for. Such determination, discipline and guts you have. Oh how you made me laugh, sometimes at the worst possible moments we laughed until we cried. We had fun didn't we? Who would've thought a 360km pilgrimage could be so hard yet so satisfying. You are my best friend and for that I am grateful, lucky and blessed. If given a choice you'd be my first choice again.
As Peregrinoes on this Camino we learnt a few valuable lessons: the road can be hard, we must never look past the beauty of it. We must see the trees for the woods, individuals don't make up the masses. We must appreciate the unexpected surprises. Pain can be caused by the smallest hurt and leave the deepest scars. We must be careful of our criticism. Acceptance can be enough. Sing, dance and choose happiness, it's free to those who grab it. Life is short, don't live an unfulfilled one. Choose a glass half full. You'll only regret the things you didn't do! Years are just a number, we're never too old to do anything we put our minds too. I wish I'd known that when I was young. It is never too late to start again, to change, to renew or to make amends. Be translucent as glass if you have nothing to hide. Never compromise on self-respect and treat others with a soft heart and a gentle hand.
You have listened to your inner voice, you're fortunate to be so wise. You're a fighter with a spirit to match, don't be too harsh on those who don't get it. Let your courage and determination be your strength.
Forgive yourself. Let bygones be bygones. Baggage weighs us down. Put it down on the side of the road. Let your heart be your guide. Be kind, gentle and patient especially with the people you love, we tend to judge them too harshly. Forgiveness frees us! Walk away from people who can't forgive, their bitterness is their all-consuming cancer.
It's almost time for me to get up. Thank you for spending an early morning in Santiago with me, we saw the sun rise over the Cathedral as we made our way for our last coffee, banana and croissant. Early bird catches the worm and we were almost first in the queue to receive our certificates, we did it Lise, can you imagine that?
I loved exploring this most beautiful city with you. We could take a moment to just sit on the steps to watch life pass by as more Pilgrims, musicians, poets and artists arrived. As the bells tolled we had to run for a good spot in the Cathedral of St James, sitting down on the cold marble floors amongst the thousands of pilgrims waiting to receive their Pilgrim Blessing. How sweet the sound of the Sister who sang the benediction unaccompanied. That, surely must be the sound of an angel.
Forever, our footprints will be there alongside the thousands of people who've used the worn marble steps to touch the neck of St James.
At noon we experience the botafumerio (the huge silver incense burner) swinging through the soaring Cathedral of Santiago de Compostela, the highlight of every pilgrim's spiritual journey on the Camino de Santiago. Frankincense filled every corner of the huge space, gently blessing every pilgrim as it settled on our heads and shoulders. A very poignant moment, one I never thought I'd experience, to have done it with you, awesome. We were seated near enough to see how the chief Tiraboleiro initiates the swing. (The burning of incense is sponsored by the city of Santiago to the Pilgrims as a show of gratitude)
Faith, is inexplicable, how I navigate and negotiate my journey in my old, battered jalopy I do in faith, to someone else it may seem crazy and stupid, it's not theirs to reason why or judge!
Here in Santiago even the manholes are works of art and plaques are laid in the flagstones, we stood on one with our dirty feet. It says: (my translation)
"Prince Award of Asturias of the 2004 Concord of the Camino de Santiago A place of Pilgrimage and meeting between people and people who, over the centuries came as brothers. A human symbol of one European conscience".
The three weeks with you went by too swiftly, it always does. This time I let you go knowing you aren't a "child" anymore, but, a remarkable woman. I know where your heart is, I know you'll never let anyone break your generous, passionate, wild spirit. You are my rock. Thank you for holding my hand and ever so gently leading me those final kilometres.
We are so proud of you and love you more than my inadequate words can say. Thank you for loving me in all my imperfect frailty. Sleep soundly my lovely.
Until we meet again,
Your faithful fan,
Mama.
Hello Dearest Bronny,
My beloved, generous, solid, loyal friend. You've been there for me for a life time. When you said yes, I knew you'd move mountains to spend time with us celebrating my 60th birthday. Thank you, words can never express how happy I am that you always say yes, no matter your circumstances. "Reliable" is your middle name.
You're all asleep now, tired after our amazing day, walking the narrow, cobbled streets of this magnificent city. The huge square a testament to the wisdom of the ancients. How did they know Pilgrims and tourists would flock here in a thousand years' time? Vision! They had it in abundance. Scholars who knew that preserving art in holy places encourage artists, artisans, masons, architects, engineers and lowly bricklayers to deliver their best in the service of humankind. Faith. Libraries filled with manuscripts, posters, paintings depicting their lives, politics, religions, music, philosophies, stories and history for future unknown generations. We might not agree with their human frailties, but we have to salute them their insight and hope for the future.
Just as you and I roamed the streets of Paris and loved every detail, so we did again in Santiago de Compostello. Every nook and cranny we explored, had coffee in the smallest cafes and enjoyed Tapas at the pavement cafes. We're foodies with heart and every plate we ordered we ravished unashamedly! It's good to sit on the weathered steps with my three besties and lick our Gelato's with sticky fingers and soggy serviettes.
Tomorrow morning while you and my sweet Lise sleep we'll be hailing our taxi, thank you for staying the extra hours to accompany her as she, with a heavy heart makes her way to the airport. I do worry so.
As you make your way back to your family know I am aware of the sacrifices you made. I thank you sweet Bronny, you, with the biggest heart, widest smile and deepest dimples. Thank you from the bottom of my heart.
Yours always,
Maricha
I purchased two pictures, one for Lise and another for myself, as a keepsake, from an artist who has been a Pilgrim on Camino several times, he's a wise old owl and this is what he wrote for me: "Now everything is near: "I have made wings for my feet"" Zamo Tamay.
Our Last supper was a jolly affair, the waiter served our massive steak Florentine with much fanfare and outdid himself when he struck the match to flambé the traditional Spanish liqueur (one would wonder what it was with purple flames like that!)
"The Seven Deadly Sins:
Wealth without work,
Pleasure without conscience,
Knowledge without character,
Commerce without morality,
Science without humanity,
Worship without sacrifice,
Politics without principle."
― Mahatma Gandhi
---