Tips And Tricks For Camping, Overlanding Or Roadtripping
---
---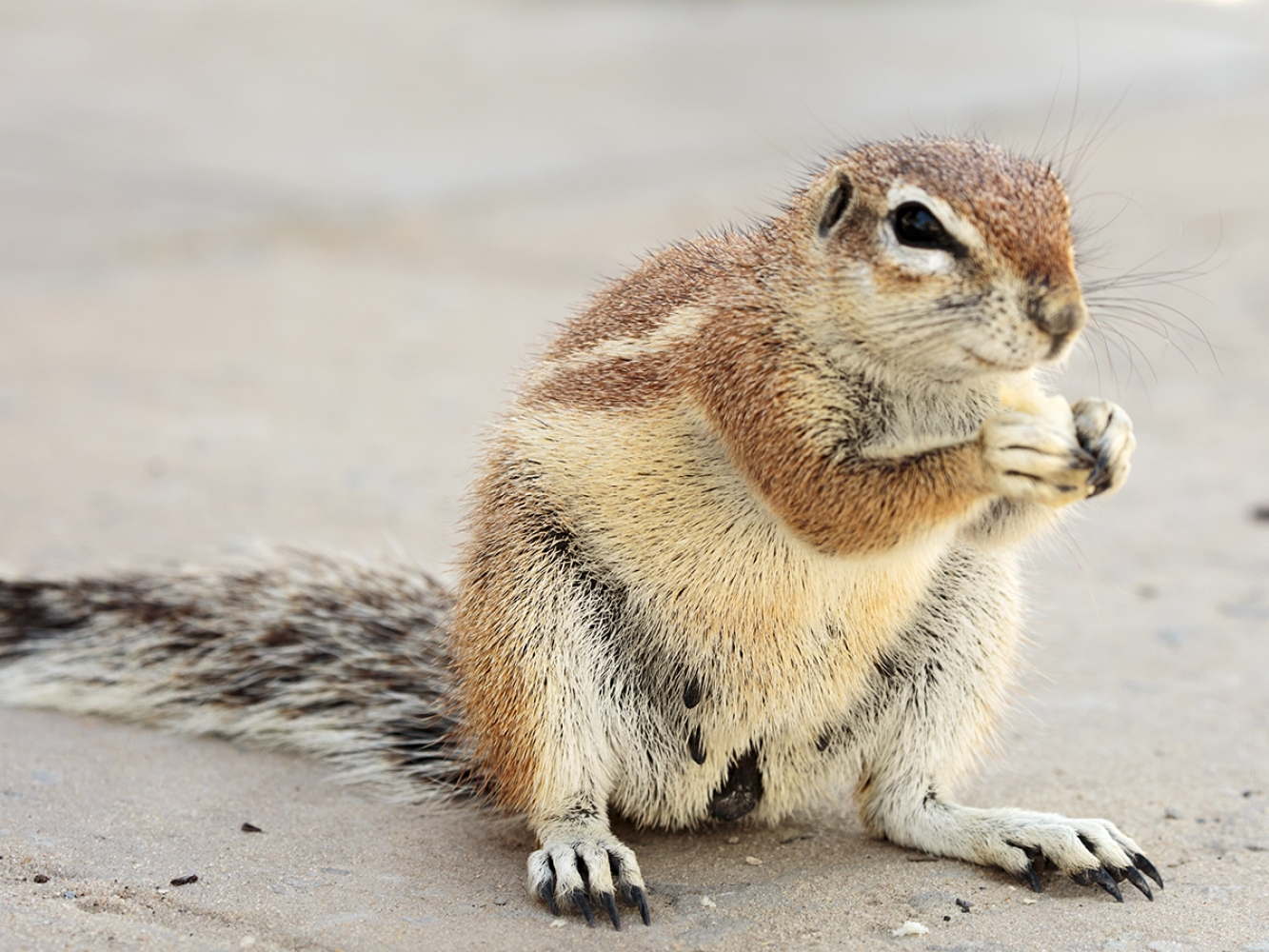 Every trip has its unique challenges and it's impossible to plan for every eventuality especially when space is of the essence. African roads are often bad, always take that into account.
Here are some of the things I learned on this trip.
1. Less is more.
2. When catering have a menu. Some frozen meals are a great convenience.
3. Only pack the ingredients you need
4. Measure portions accurately
5. Don't pack for every eventuality, check the weather beforehand. If the days are warm and the evenings cold take warm pyjamas and cool day wear
6. Pack half the things you have selected.
7. Have a bucket with a secure, airtight lid and do laundry while you drive. (Like the old fashioned "sterri nappy" bucket) have a washing line and pegs.
8. Have a good supply of common cold and flu remedies e.g. hot toddy (ginger powder, brandy, honey, lemon juice, panado) keep ingredients as medicinal!
9. Take an antibiotic like Zithromax
10. Share duties with other folk in your party
11. A fridge can only take so much. Do not overstock it.
12. Glass, plastic and even paper have a short shelf life on bad roads
13. Pack everything securely
14. Storage boxes are great e.g. next to the bed for books, iPad, phone, spectacles
15. Storage bags for clothes (great when you're travelling overseas too) e.g. for shirts, pants, underwear, cardigans, swimwear, socks etc.
16. Containers for everything that goes into the fridge e.g. butter, eggs, vegetables, fruit, sauces, condiments makes the fridge easy to clean if there should be spillages. Contain the mess. Round containers are a waste of space. Use square or rectangular.
17. Having a crisper for lettuce was really great as we had nice crispy leaves throughout our trip
18. Tomatoes, cucumbers, avocadoes rolled up individually in kitchen towel and stored in a large container where they can't get squashed keeps them fresh and unblemished for weeks.
19. Bananas kept in the fridge work well. The skins darkened but the flesh was perfect.
20. Pack groceries into containers once again contain the mess e.g. rice, flour, condiments, if it can break or spill get it into a container.
21. Make portions and contain the ingredients together e.g. for bread – flour, yeast, salt, bi-carb, baking powder into one container measured so that you don't cart around extra ingredients.
22. Make a detailed menu and stick to it e.g. Monday – Oxtail, peas, polenta. Add 2 potatoes.
23. Print the menu and keep it in a file
24. Make a list of groceries packed into storage boxes or drawers. Save time looking for things
25. Don't take more snacks than you're used to eating. You're not going to run out of food nor will you starve. Stick to your normal eating habits.
26. Biscuits, rusks and chocolates – take only as many as you're going to use e.g. 2 rusks per day x 10 days = 20 rusks not 5kg.
27. Hot water bottle – fill it at home and reuse the water
28. Anything that can be soaked in Jik is good.
30. If you've not used something packed for a previous trip get rid of it.
31. Make a list of the things you need and restock once home
32. Roller towel is a must. Keep in a container. Loo paper in a container too.
33. Light – weigh everything you have if it's not light and maneuverable replace it. E.g. our director's chairs weigh 2kg we're able to take them everywhere with us.
34. Have a lightweight spade.
35. Get a re-chargeable fire lighter it's amazing! ELECTRIC ARC CANDLE LIGHTER WITH LED TORCH – the perfect gift for a camper or for Dad.
36. I love my INSTAX camera – like an Instamatic camera I took a photograph every day and it was great to have a hard copy instead of everything on discs! They are expensive and the films aren't cheap but its fun and a treat.
37. Take things to do: games, cards, knitting, crocheting, books- especially books relevant to the place you're going to its fun finding facts and having them at hand. E.g. mammal book we could read all about the African Wild Dogs. Paw prints and Scatters also good as animals can be nocturnal and its fun to see what was about during the night. Don't pack the games you hate or never play. You won't play it on your trip either.
38. If you're able to identify animals tracks look out for cats on morning drives
39 BOOKS: Trees and bird books are a must as we try to identify birds and make a check list (we have the Robert's Bird App and the Sasol Birds on our phones)
Maps are always useful in parks. Download the Apps
40. iOverlander is a great camping App
41. Set your Garmin GPS well in advance to lessen the stress levels. Trackss4Africa is excellent.
42. maps.me is an excellent app as it works when you're offline
43. A kikkoi can double as a wrap, scarf, shawl, towel and even a table cloth. Take one or two
44. check vehicle and trailor licenses (we didn't and almost got ourselves into a fix)
45. check your driver's license's expiry date
46. Make sure you have all relevant documents in order, in a file ready to display.
47. Make copies of passports and driver's licenses.
48 Most destinations have Face Book pages e.g. Drive Moz, Drive Bots etc., join the groups, read threads for latest info or ask questions.
49. always have a hat. I have to have a wide brimmed hat it serves as my sun visor as our windscreen is so large and I am shrinking with age!
50. We love our Nespresso mugs they are very well insulated to keep hot drinks hot and cold... well cold.
51. I must confess that I download movies from Netflix onto my iPad which I watch at night when everyone else sleeps. I wear earphones and crochet. Multitasking. Bush Purists won't approve but then they aren't insomniacs and I heard the lions first.
52. A lightweight hammock is a must. I need to get one still.
53. The Rolls Royce of thermal containers must be YETI if you can put your finger on one of their products GO FOR IT!
OUR MENU:
SUNDAY 21st
BUTCH AND SUE BRAAI. Chops and Wors, Salad and Potato dish
MONDAY 22nd
LUNCH: Left over braai and salad
SUPPER (Butch and Maricha) – Curried Tripe, Rice, Pumpkin Fritters. Flambé Peaches and Cream
TUESDAY 23RD
LUNCH: Brawn, saladings, cheese and condiments
WEDNESDAY 24TH
SUPPER: Vegetarian Pasta (Ratatouille. Add Pasta Sauce and Anchovy Olives) Jelly and Custard
THURSDAY 25TH
LUNCH: Spanish Omelet
FRIDAY 26TH
SUPPER: Steak Braai, Mushroom and Cannellini beans in cream sauce. Salad. Chocolate Mousse, Berry Coulis,Cream or Custard
SATURDAY 27TH
LUNCH: Curried Fish and salad (make a Tapas salad with left over saladings) BULGAR WHEAT AND DATE SALAD. ( or Smoked Salmon and cream cheese )
SUNDAY 28TH
SUPPER: Pork Belly, Apple Sauce, Mushroom Risotto, Butternut, and Salad. Ginger Souskluitjies and Ice Cream
MONDAY 29TH
BRUNCH: Scones and cream and left overs
TUESDAY 30TH
SUPPER: Oxtail, Polenta and Beetroot. Pineapple and Ginger biscuit pudding
WEDNESDAY 31ST
SUPPER: Confit of duck, creamed spinach and any left overs Chocolates
TO BUY EN-ROUTE
STEAK
BUTTERNUT
CHOPS AND WORS
BILTONG AND CHILLI BITES
Last but not least. Print and keep a user's manual for your appliances. I didn't have a user's manual for my convection oven, which made it impossible to use. Now I have one and on a few occasions I used it. Bliss. It was perfect for heating our scones.
Being organized and planning a trip is part of the fun. Tick lists are the sign of something or other, but, they're a godsend when you're packing. Making lists detailing things to do in stages is great too. e.g. 1 month before trip check passports, vehicle licenses, 2 weeks before trip see the dentist, get medications, 1 week before trip: start putting clothes etc out. and so forth. I much prefer running around like a scalded cat before my trip knowing that I'll be able to relax once I get into the Honey Badger.
I hope you can find a trick or two from my list. Happy traveling! In a follow up blog I'll give some of my recipes and I'll try and persuade Sue to part with some of her delicious recipes too.
PS please leave me a tip or two in the comments below!
---