Treading Lightly On The Earth
---
---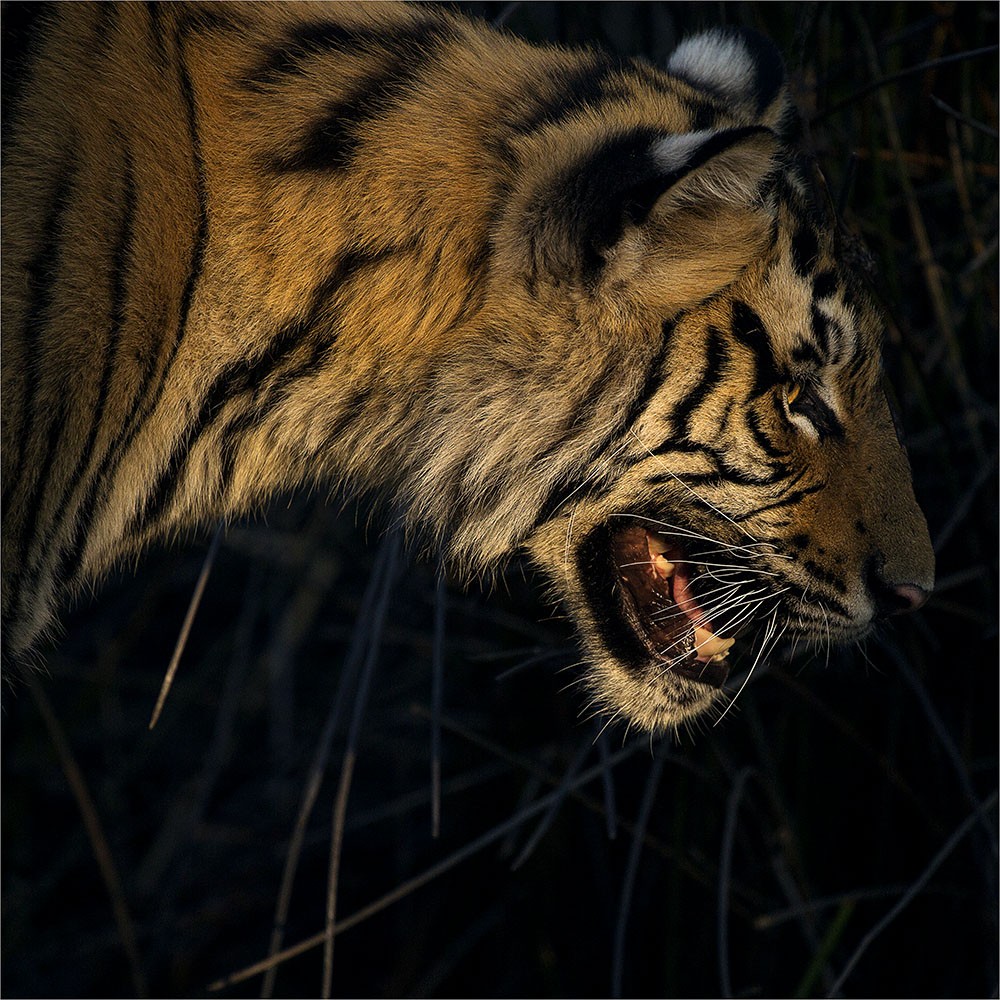 Sometimes one meets a person who makes the right impression. I did, he's a strange man, quiet, introspective, solitary, a lot like the animals he loves. At first he is also quietly arrogant and a snob.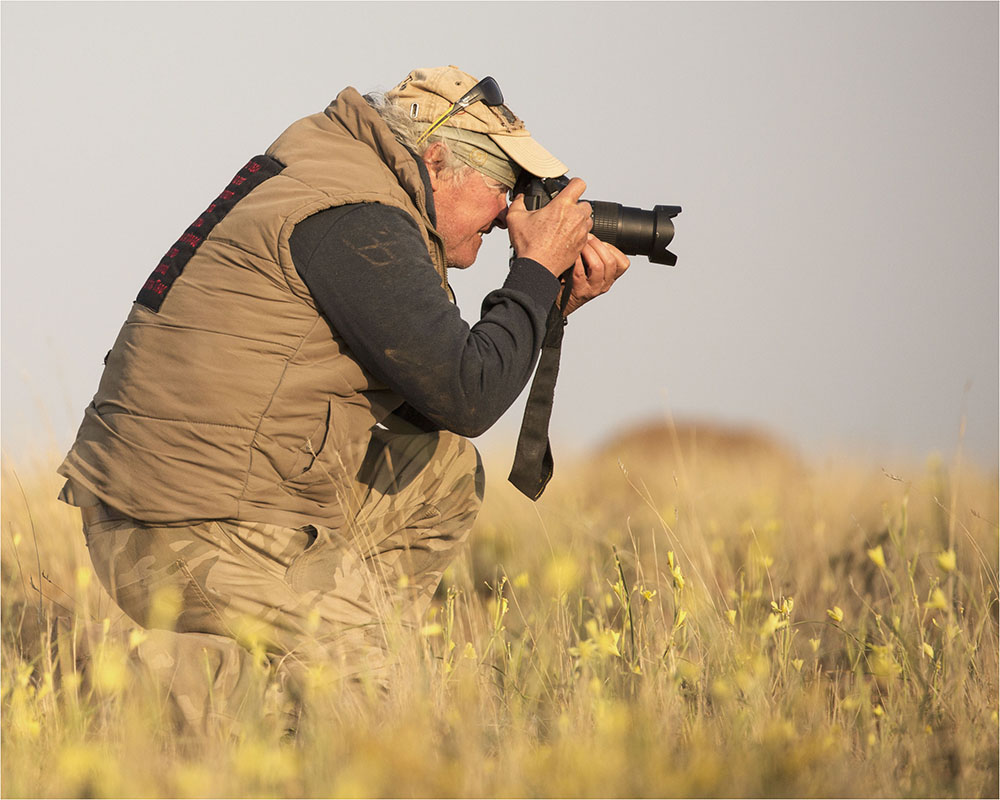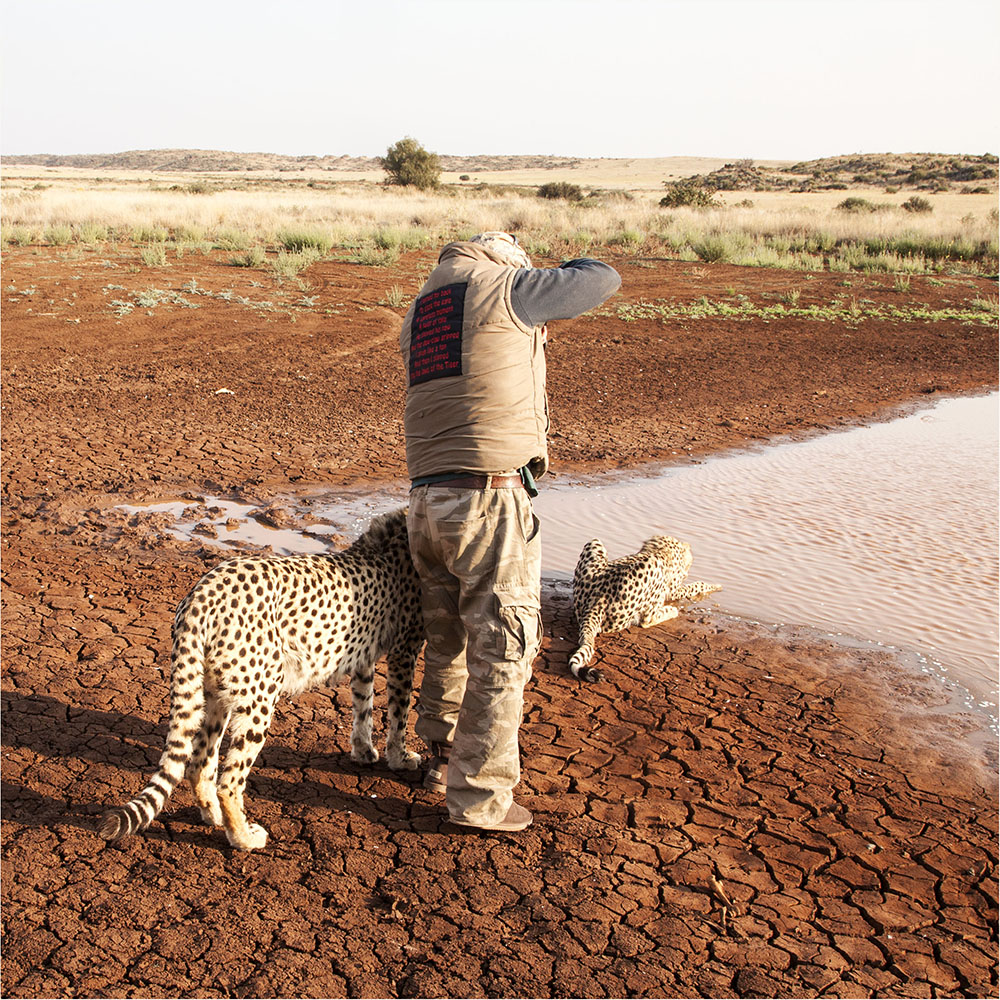 He's a free spirit and born free, he played his guitar in pubs during the seventies, hooked up with one of the most beautiful women I've seen, could be in the 1980's. He's charismatic, disheveled, brave and incredibly passionate. He ticks many boxes, but the one we all admire him for is his love of big cats, nature, the earth and the environment. His determination and guts is extraordinary. He is JOHN VARTY AKA JV, human being extraordinaire. Here is one maverick, song writing, poet, visionary, conservationist with a lust for life and the wild. I doubt he suffers fools gladly.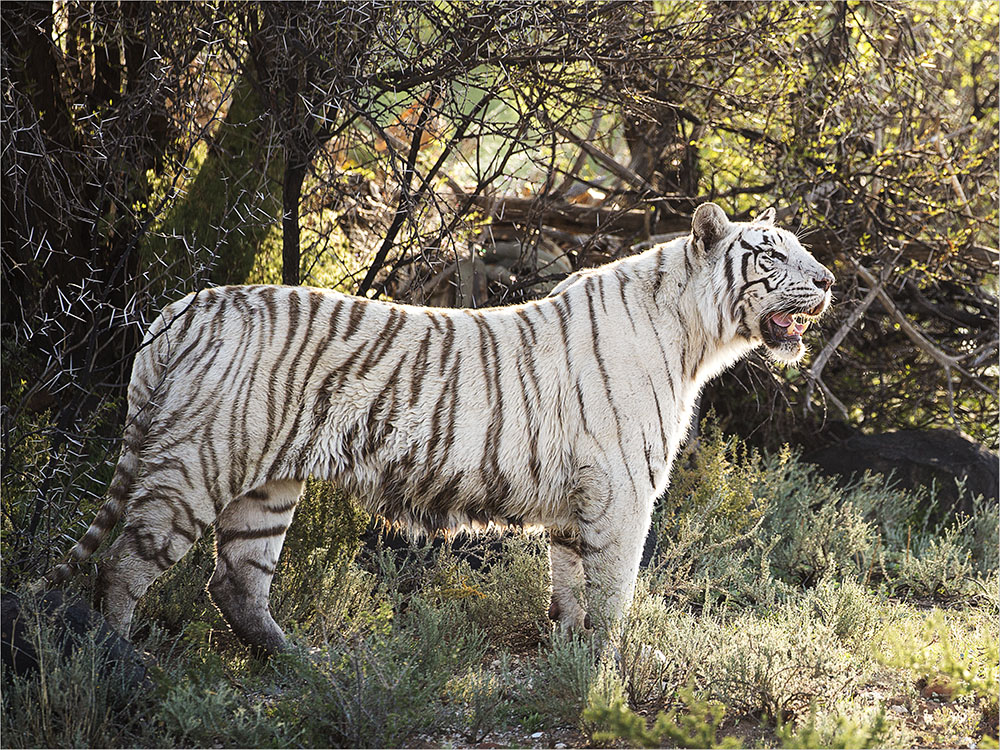 Can you imagine that one can get into ones' car in the early hours of a Saturday morning (4h00), drive at a leisurely pace to an almost forgotten village called Phillipolis in the Orange Free State, make a couple of left turns and thirty minutes later you could be inter-acting with Bengal Tigers? Sounds almost impossible. It's not! There, on a huge tract of land in the middle of nowhere John Varty is rehabilitating neglected tigers and tigresses, who have adapted so well they're breeding again.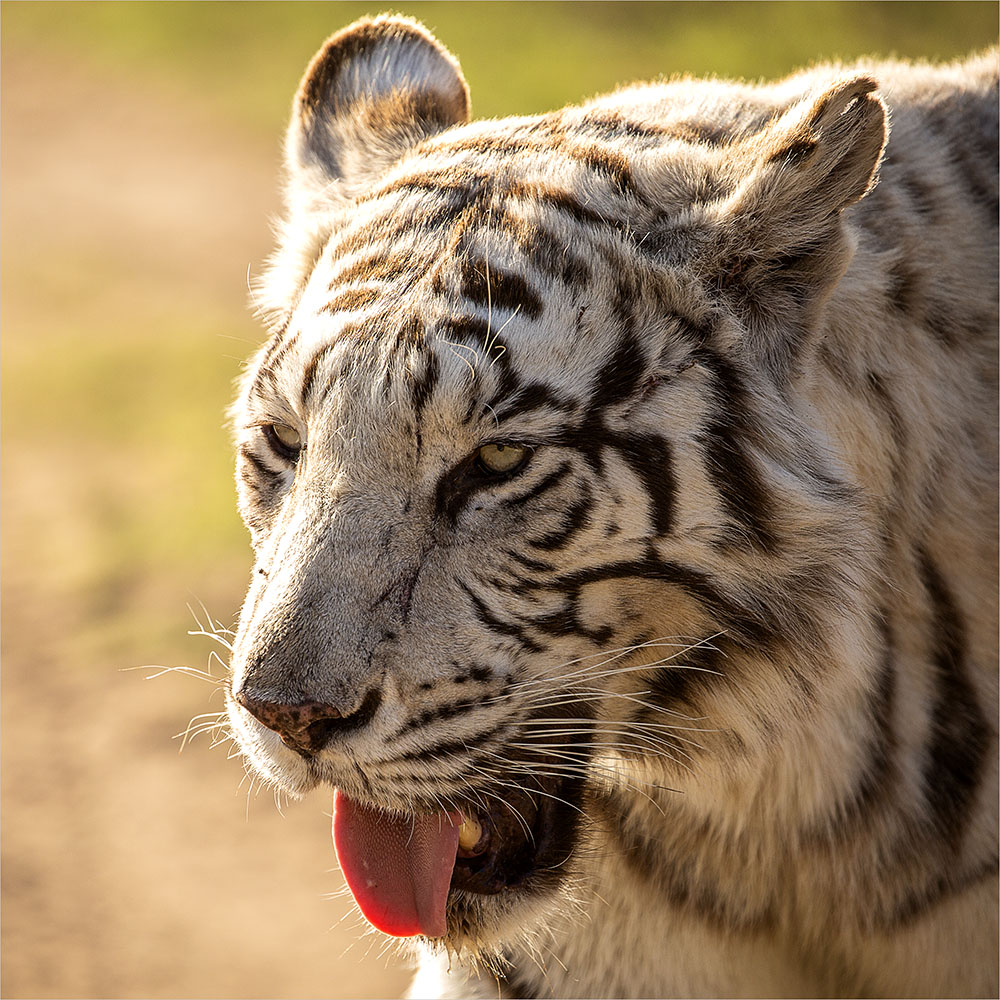 It all started at a zoo in Toronto, where a tigeress was barely surviving in a cage. He rescued her, brought her, at great expense and frustration, to his farm where he nursed her back to health and gave her the freedom she was created for. I believe there are 24 tigers now, all roaming the koppies and savannas of the Free State. Her name was Destiny.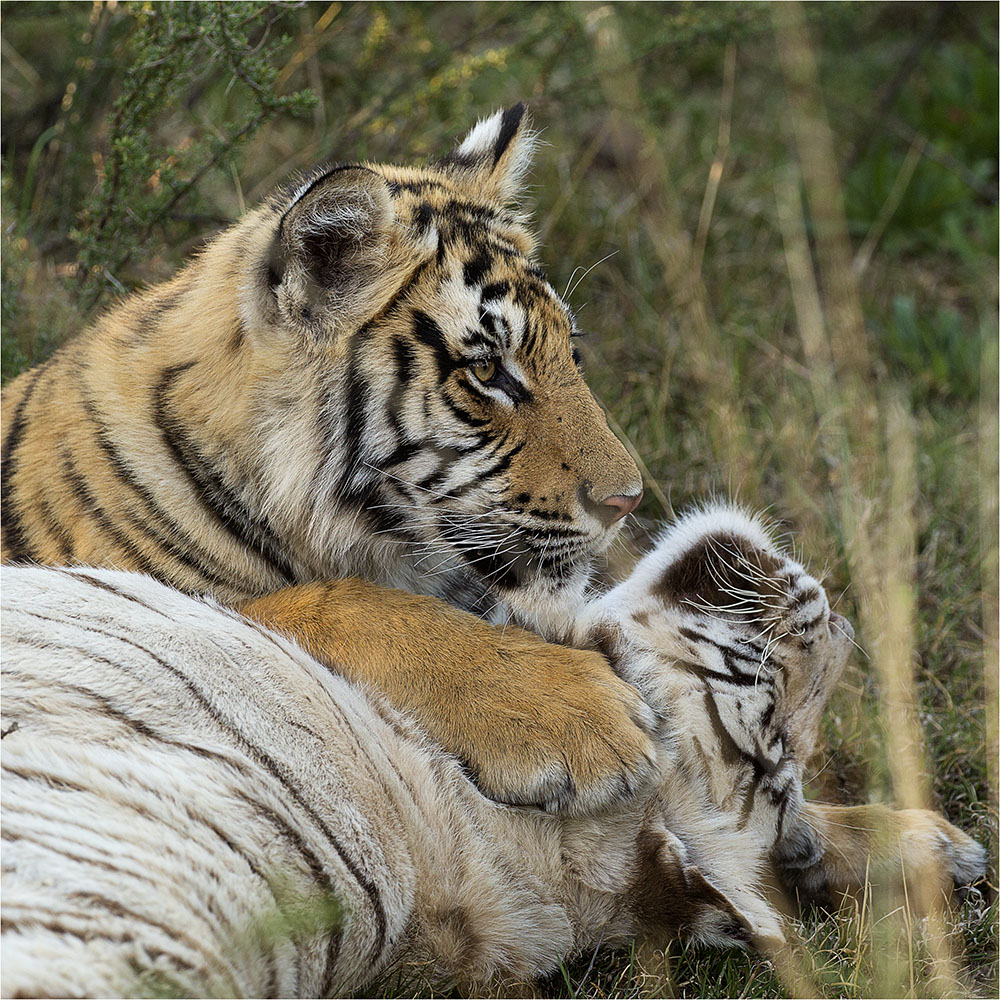 "You came to Canada to find me
You came to set me free
No more freezing cages
No more insanity
You took me to Africa
You made me wild and free
To stalk to run to hunt
To fight for territory"
From the Song "Destiny Child" John Varty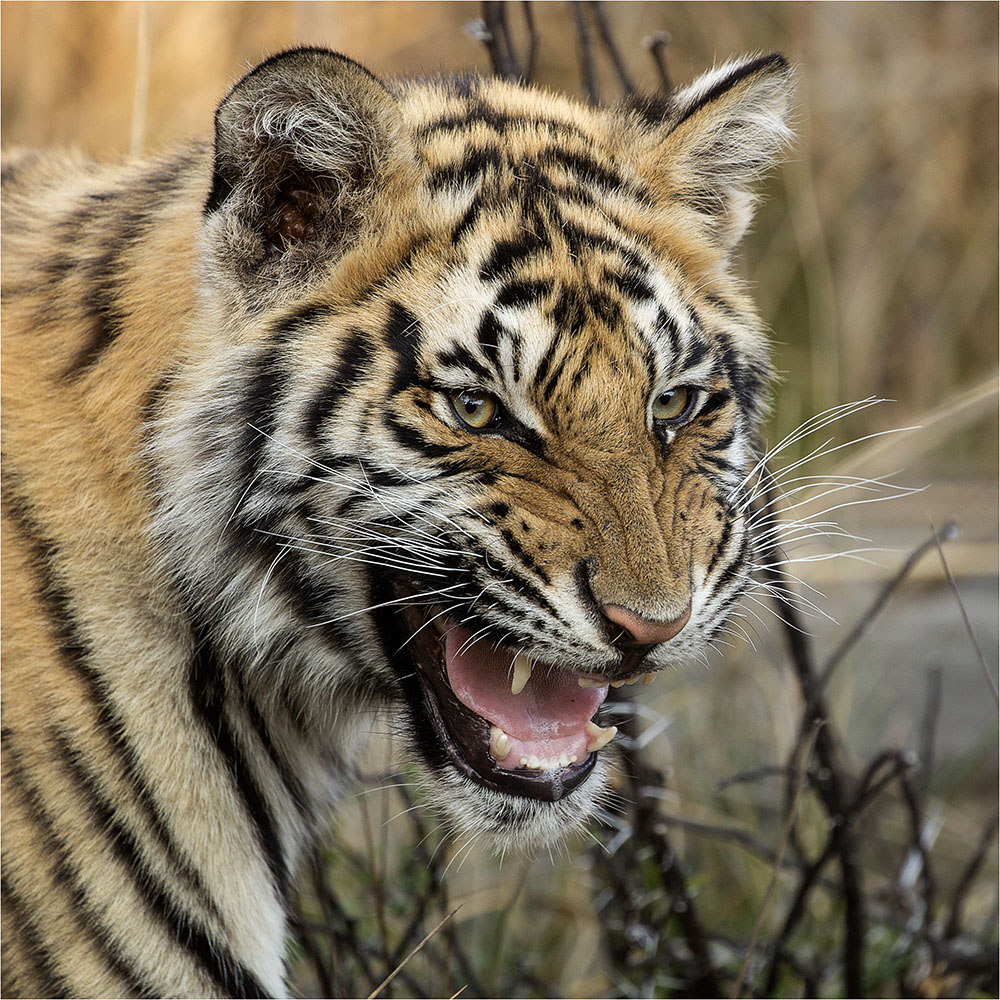 We were fortunate to be able to spend a few hours alone with JV on two game drives, one in the afternoon and one in the morning. This man is one with nature and the animals around him feel totally at ease. He knows their habits down pat. That's what he does, he is so dedicated that he spent, and willingly sacrificed, 14 years of his life tracking, studying and familiarizing himself with a leopard.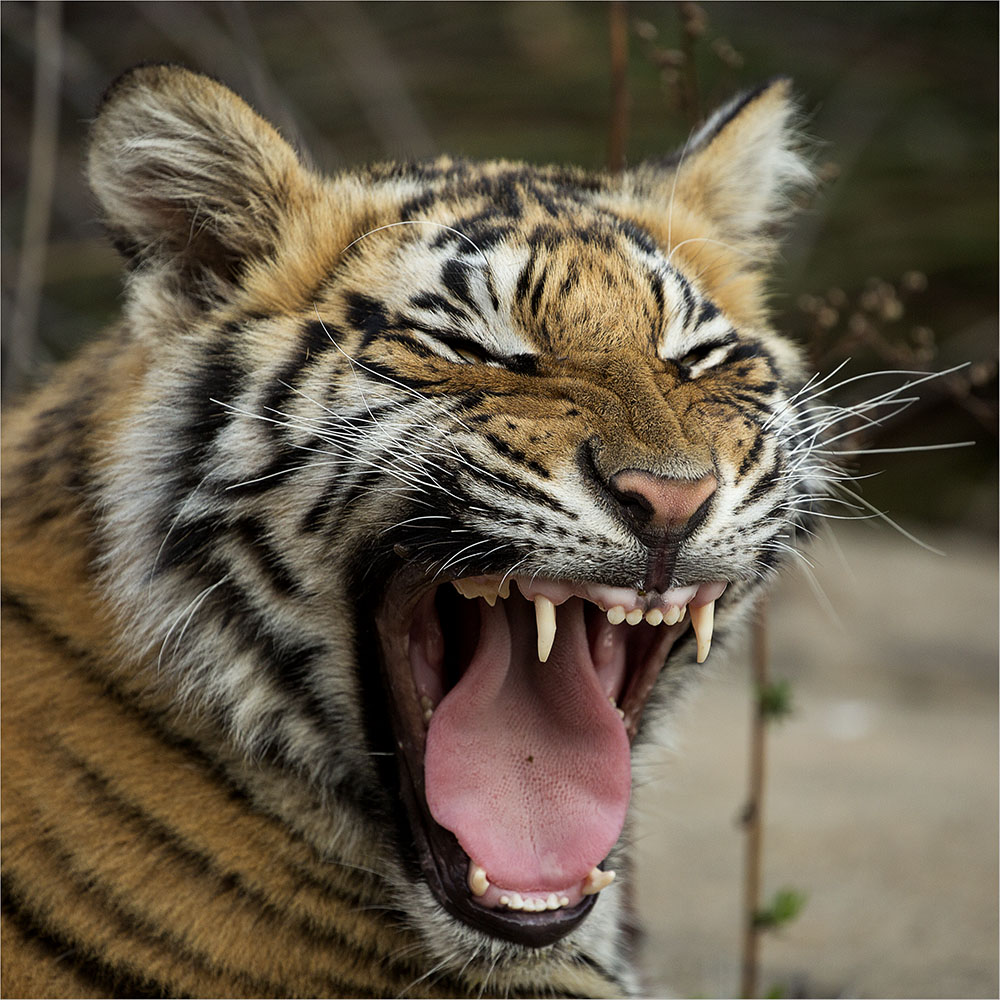 Being a professional documentary cinematographer and photographer are some of his other passions, which added to our enjoyment and highlighted the time spent in his company as he was as keen to track, wait and bide his time in the veld so that we could see and photograph these magnificent beasts.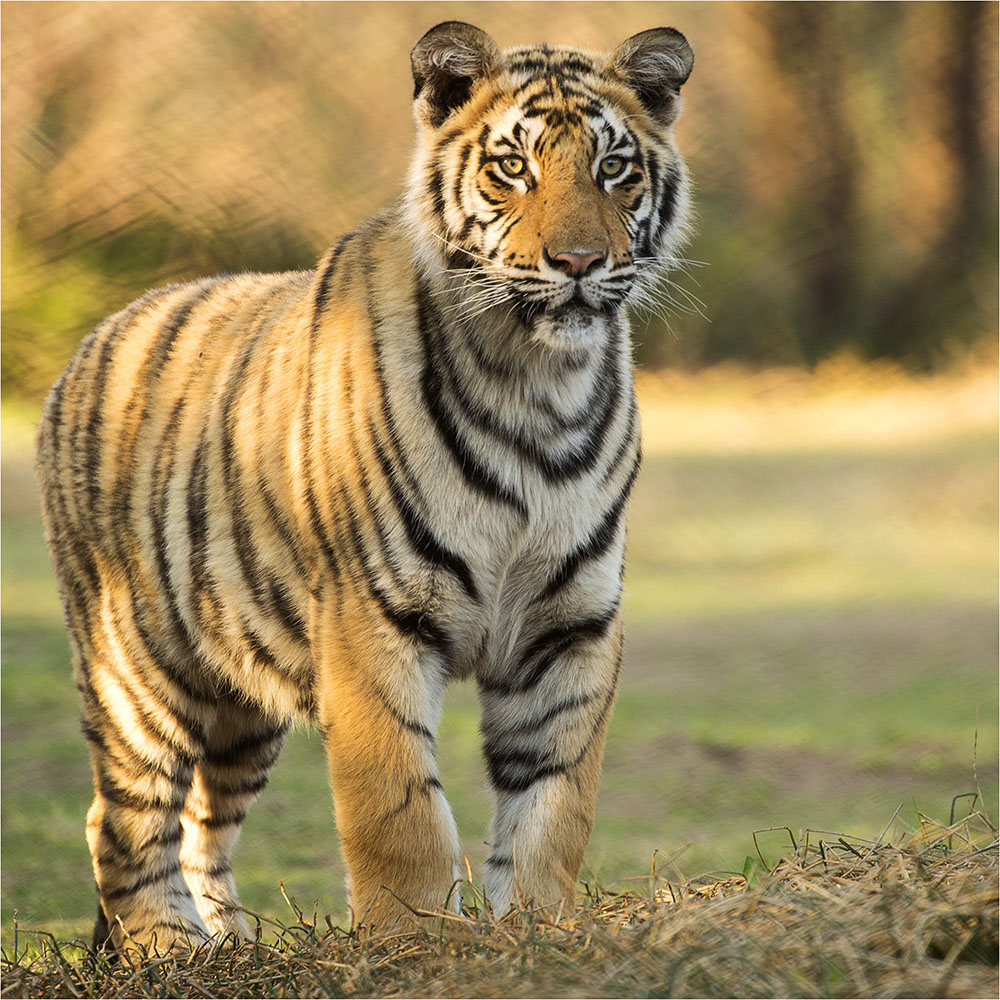 The contrast in experiences from our trip to Ranthambore National Park in India to this is a no brainer. There we were loaded into 6 or 8 seater Jeeps taken on a wild goose chase at breakneck speeds, rushing to beat a time constraint in a specifically designated area, with religious pilgrims and clueless tourists. We were fortunate to see one ancient matriarch ambling away from us in the far distance on our last drive. The experience certainly didn't enlighten us nor did it fire our imaginations or convince us there was a successful conservation programme going on. I fear tigers are on the brink of extinction there. Fortunately, not in Africa, here we can boast a success story.
We spent the afternoon with a white tigress and her two cubs (she has three), we watched her, gaped at her size, enjoyed her interaction with one of the cubs and giggled at him growling at his reflection on the pond. She's truly magnificent and rare as her coat is white.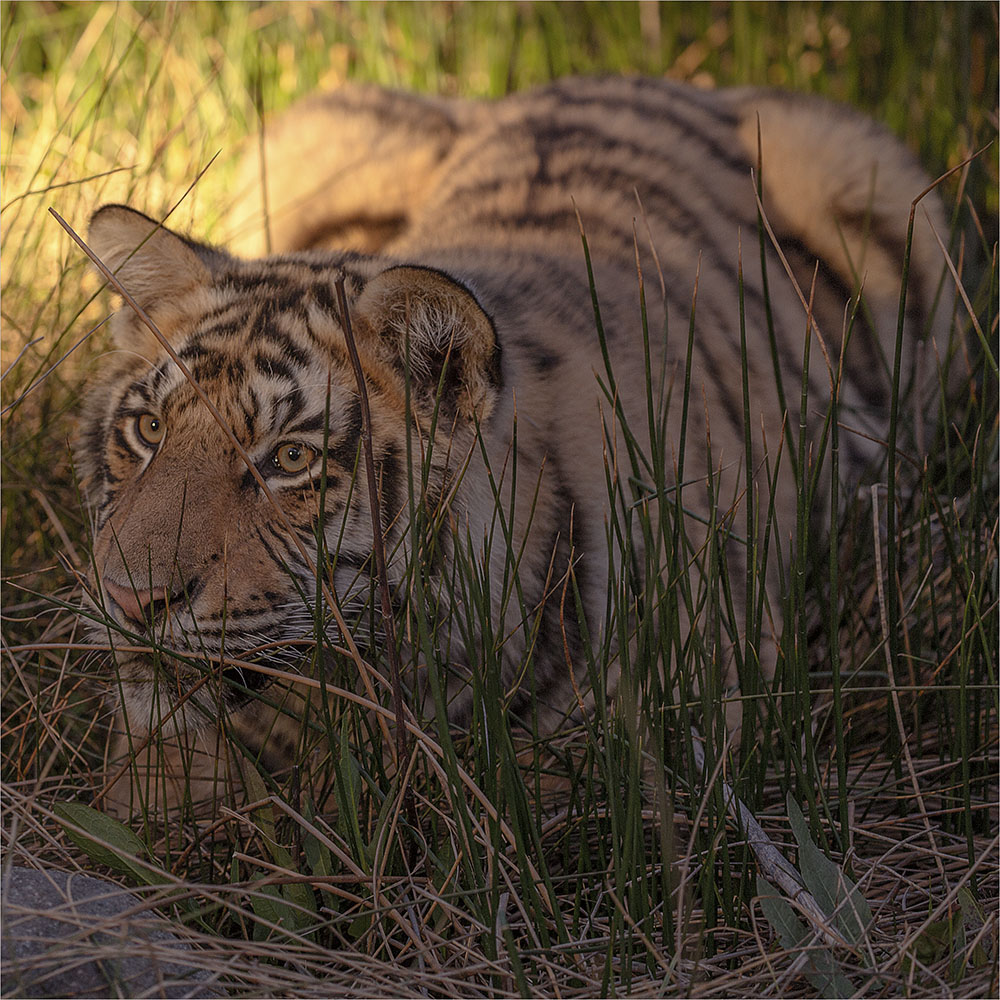 Supper was a simple affair, just us with JV and his assistant, enjoying a home cooked meal. He became more animated as he told us all about his adventures, his stints in the Mara and the South Luangwa National Park in Zambia, he shared some of his knowledge with us and spoke of his years at Londolozi Game Reserve. With pride and obvious love he told us about is three children and about his dreams to acquire more land to extend his reserve and about his plans to go into a joint venture with the local community. I can't imagine him ever sitting on a stoep staring off into the sunset.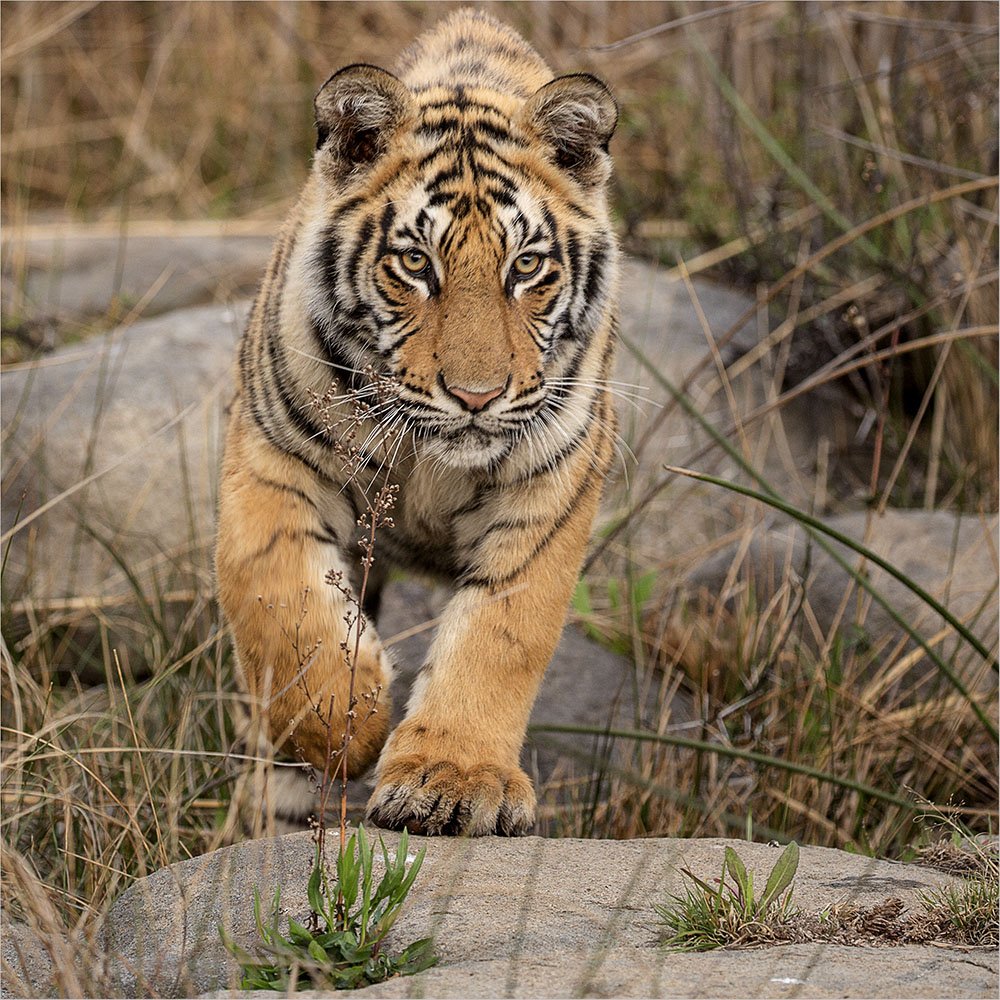 On Sunday morning we returned to the farm for our morning game drive and saw our first cheetah minutes after I'd closed the huge farm gate. It was whilst driving through the veld that we saw a beautiful herd of Wildebeest and then he spotted a pride of cheetah with cubs lying in the veld amidst yellow spring flowers. After being assured that all would be well we were encouraged to alight the vehicle, take up our positions lying flat on our stomachs not meters away from the pride. What an experience. The playful cubs became so comfortable with us and we in return so unthreatening that they ventured right up to us. We did get a couple of hisses right in our faces, just to show us who was in charge!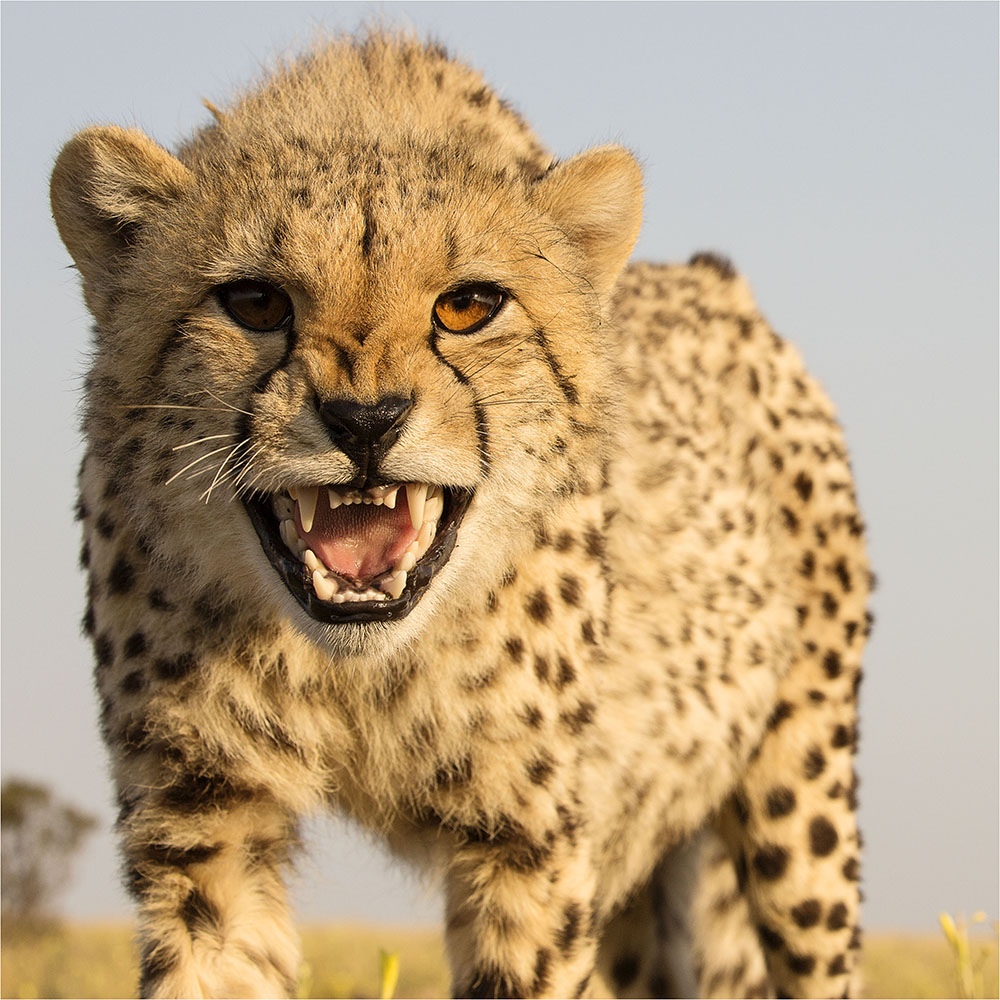 "A sparkling diamond a fragile life
Through the trees a shaft of light
Your coat so white as fallen snow
Your eyes so blue like rivers when they flow"
From the Song "Shine a LIght" John Varty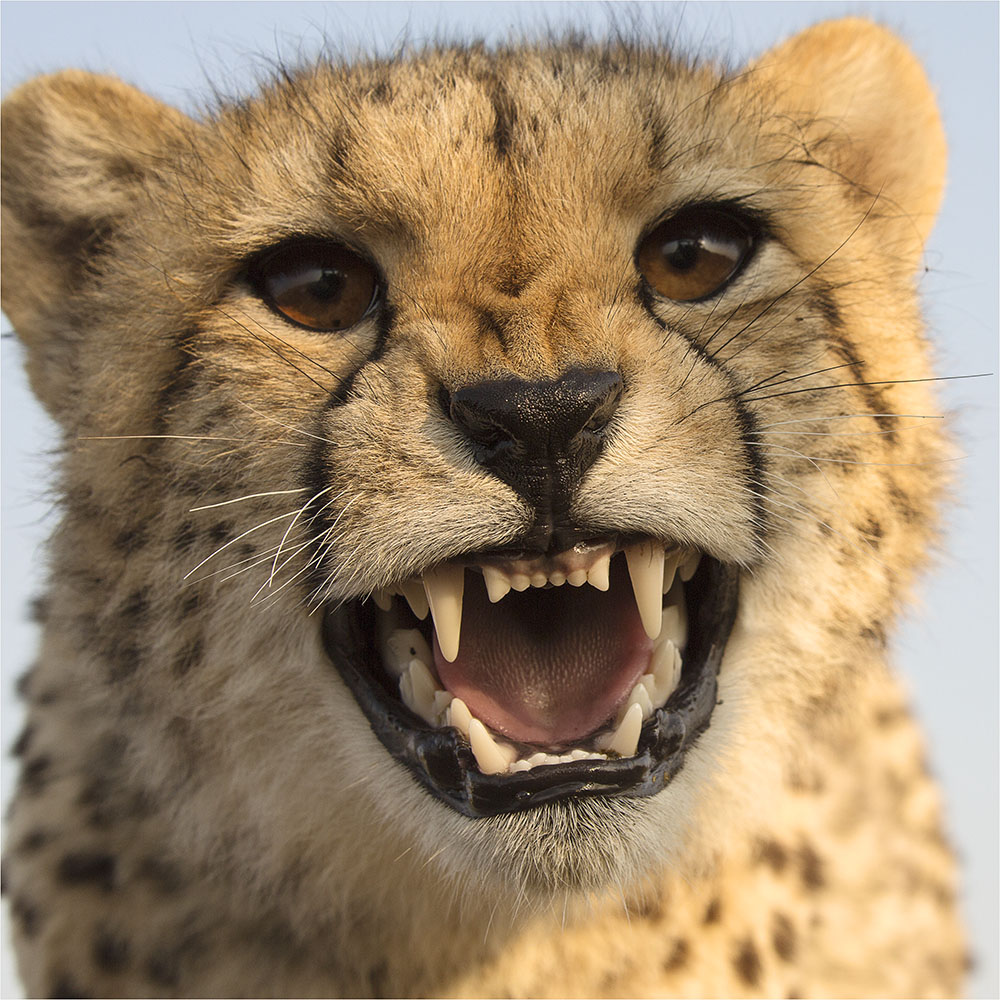 After a four hour drive we were safely returned to our vehicle, we declined the breakfast invitation as we had a long trek ahead of us. This journey certainly was a highlight and I'd like every animal and nature lover to experience it at least once. It certainly opened our eyes to see real successful conservation at work, and it's right on our doorstep.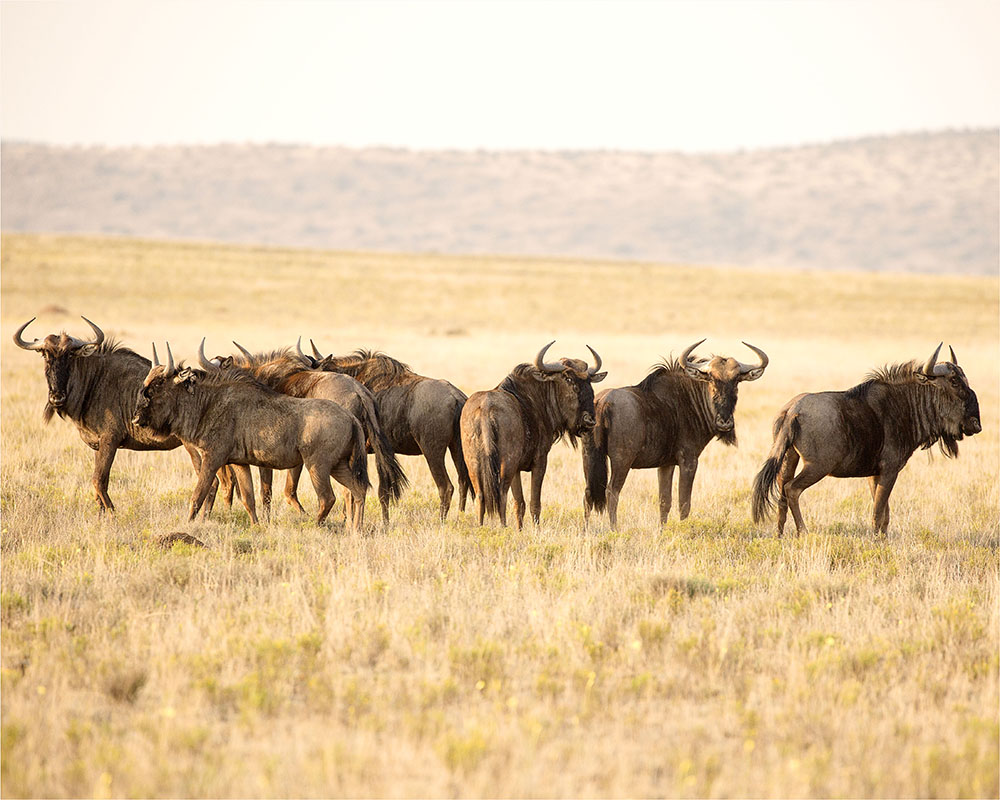 JV has published many books, we bought NINE LIVES and IN THE JAWS OF A TIGER
In our book he wrote: TREAD LIGHTLY ON THE EARTH. He does and so must we.
TIGER CANYONS:
You have to book - contact Sunette for accommodation and tiger experience

E-mail:

Tel: +27 51 773 0063 
Cell: +27 82 89 24680
Sunette will book accommodation at Starry Nights Karoo Cottages - www.starrynights.co.za
You can follow JV on Twitter, Facebook (Tiger Conservation) YouTube and Instagram
He has filmed for National Geographic and almost died doing it, when Corbett attacked him. (It's all in the book!)
Thanks JV for an amazing experience.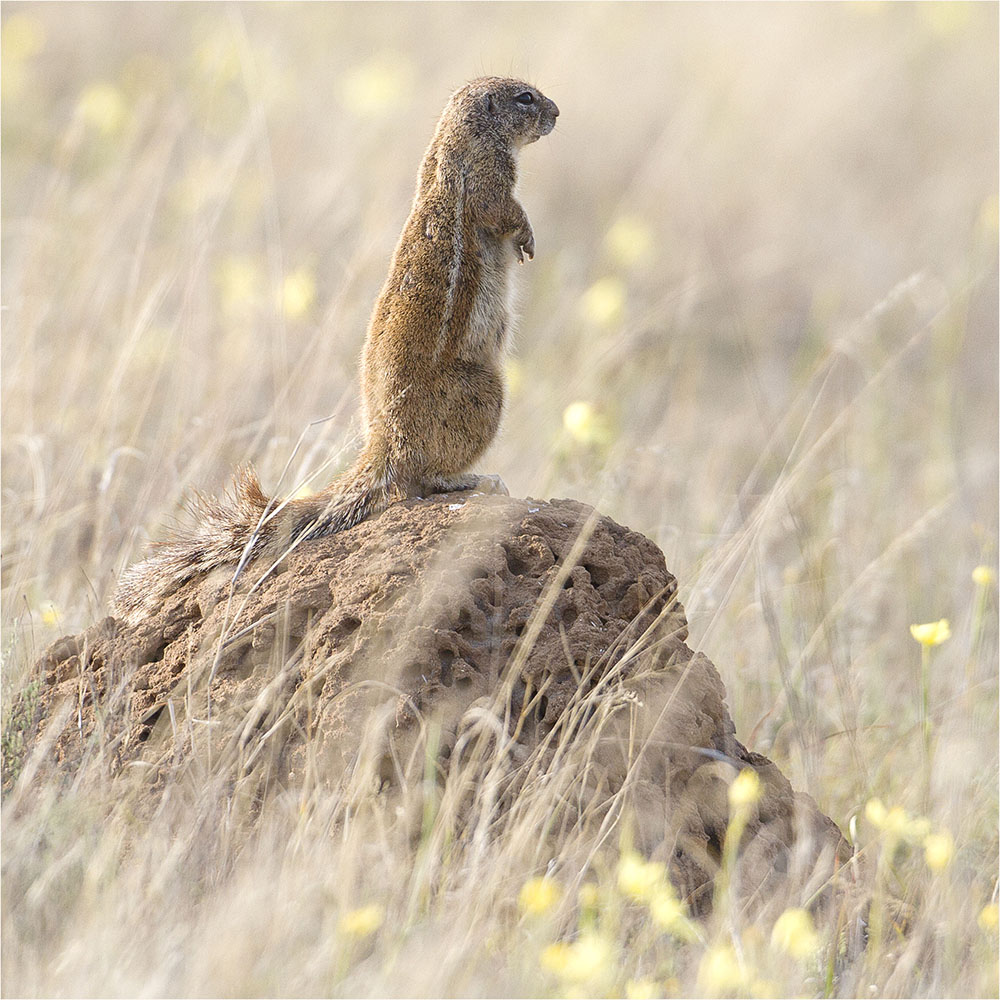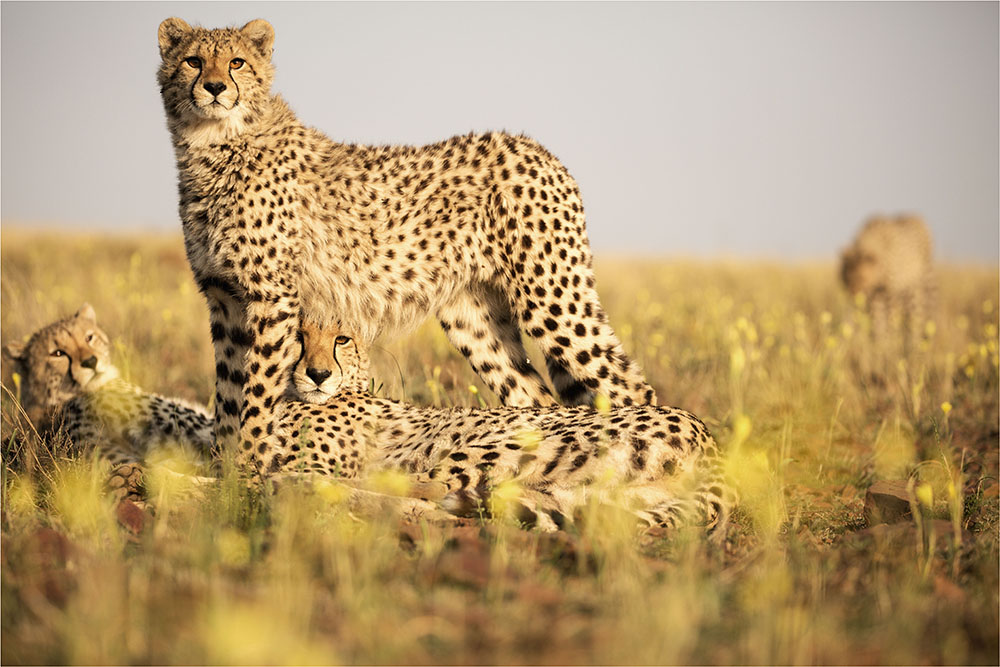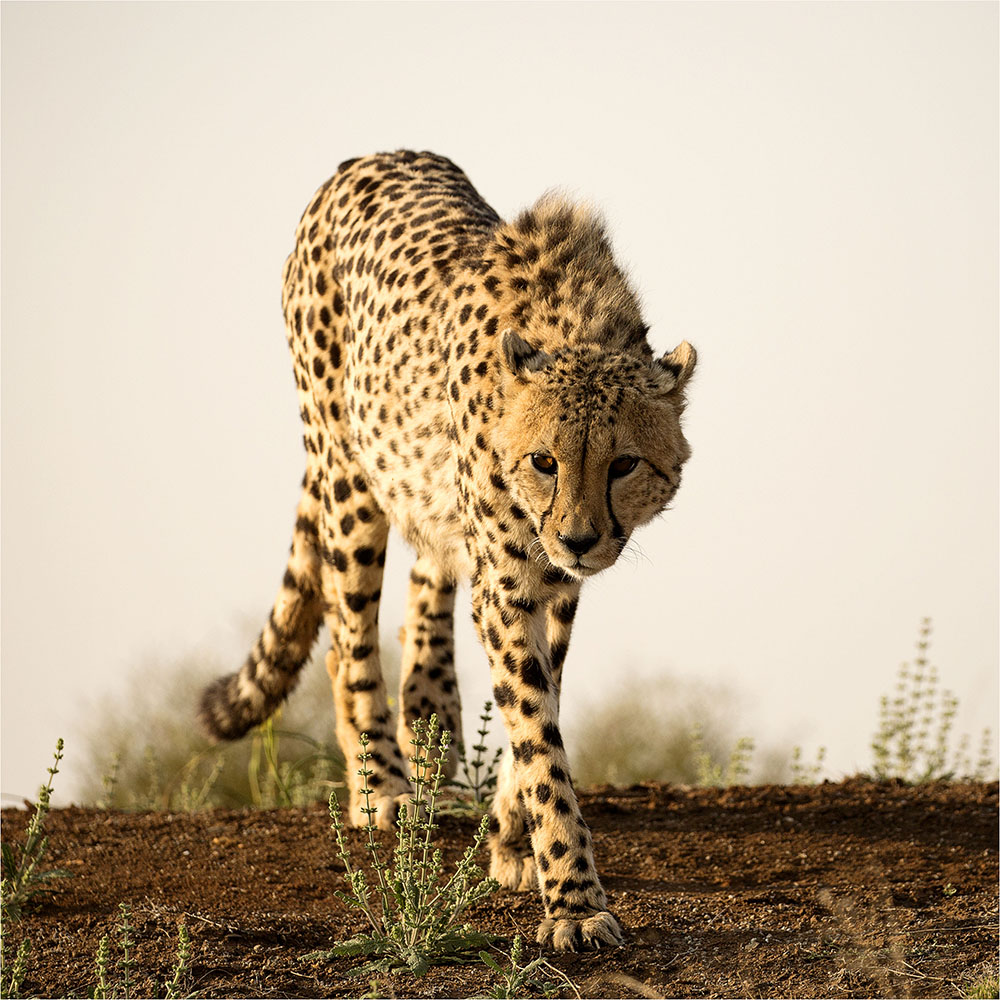 ---