What's Cooking Good Looking?
---
---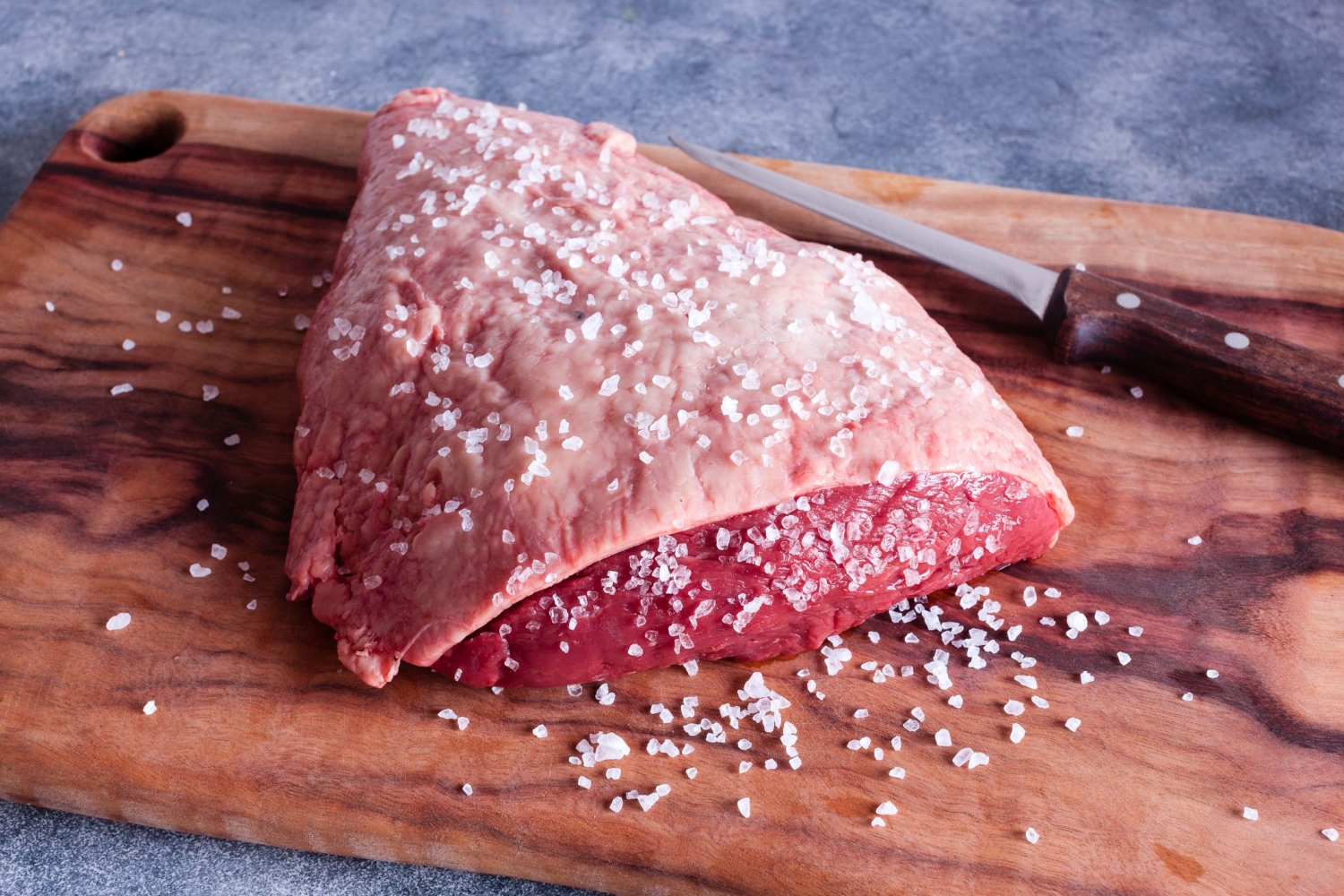 A few weeks ago Butch went off to the butcher to see what we could braai (barbecue), we regularly enjoy a steak, especially on Fridays. This time he returned with a Brazilian cut, PICANHA, recommended by the butcher. Tender, packed with flavour. Really hard to beat. Picanha is a cut of beef called rump cap in the U.S. that is popular in Brazil. In the U.S. it is little known, but referred to as the rump cover, rump cap or coulotte. It's fast become our flavour of the month.
I whip up a delicious mushroom, green pepper and veined blue cheese sauce and make a simple salad. One, two, three while Butch sets the fire I set to work. By the time the steak is done we're both ready to carve and serve.
Hot coals are always required when grilling a steak. Make sure there are extras on the side.
The Picanha is simply seasoned with only a good rub of olive oil, flaky salt and freshly ground black pepper.
Place the steak on the grill. Place on the grid at a medium height, grill on the lean side for 2 minutes to seal. Turnover on to the fatty side. Raise a notch and grill for 7-9 minutes to rend the fat and colour it.
Remove from the heat. Slice to thickness as desired. We enjoy a thick steak, so would make our slices about 1,5 inches thick. (If you enjoy your steak RARE, it can be sliced and served immediately). Make sure the heat is very hot, scrape additional coals under the grill. Return the meat to the fire and grill for 2 minutes per side, on a low level for MEDIUM RARE. 3 minutes for MEDIUM.
Serve after the meat has rested. For a nibble the steak can be sliced thinly and served straight from the coals.
I include our first video! See a Braai Master at work. Our set-up is very rustic and our production a little off the wall and unsophisticated, but, watch this space we're going to improve!
Bon Appetito!
---