Winter Walks in Walker Bay
---
---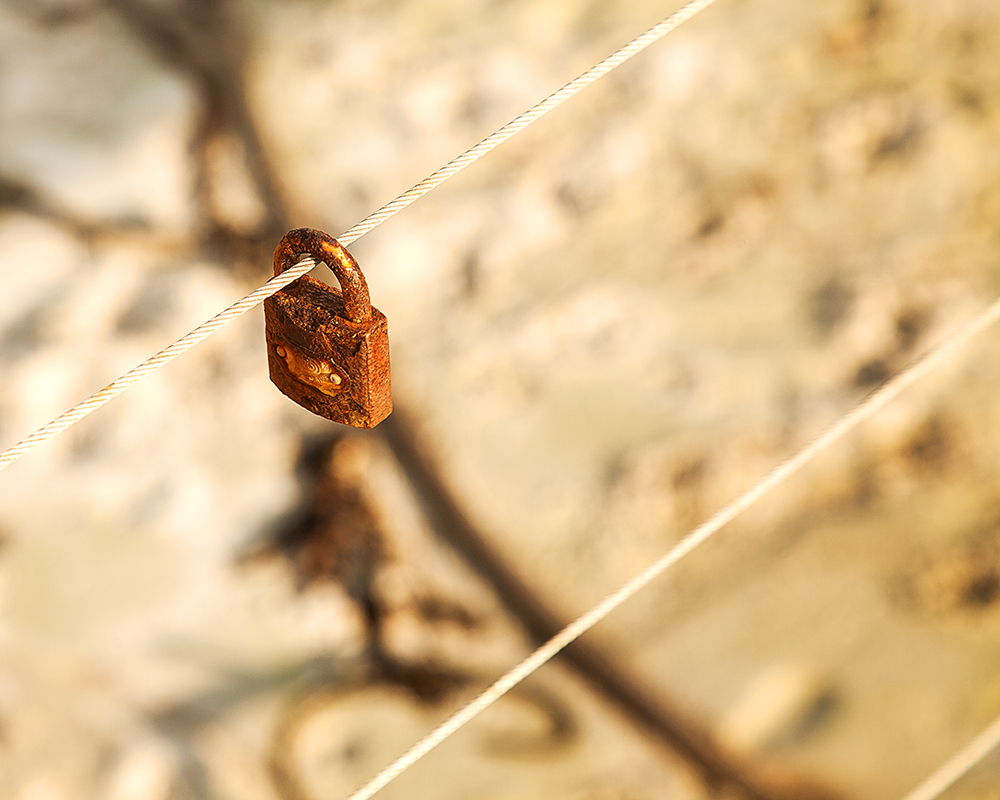 In life we always have choices; it's that Jing Jang thing, positive or negative, left or right, yea or nay. After a long relaxed lunch celebrating a friends' birthday it's more difficult to make a choice. Either the long walk or succumb to the heavy eyelids, full tummy and lethargic knees, when you'd rather have an hour or two's shut-eye behind the newspaper.
For us it was a walk along the cliff path, today we'd go the other way, away from the maddening crowds, full restaurants and busy streets; we went to the quieter more secluded spots overlooking the bay, catching glimpses of some of the beautiful colonial homes and fynbos along the path. We saw the huge waves bashing against the rocks at Kwaaiwater, so aptly named. Now and then we'd see girls out for a walk or Dad's escaping the children, who would have none of that and eventually when the littlest one got tired they forced everyone to turn around and go home. The love lock on this bridge certainly won't affect the construction!
Our lunch at Duchies, a restaurant situated on a landmark just across the road from Grotto beach, was an excellent choice, the boys went for runs along the beach while we chatted and laughed and reminisced the good old days, as one does on a birthday! Every choice was delicious; the kids had Mac and cheese, which looked scrumptious especially with a good splash of All Gold. I had the special from the Chalk Board, a perfectly prepared delicious helping of prawns with a pea and artichoke Risotto, Al dente! The golden crispy fish and chips with calamari looked mouth watering and all the plates were clean a sign of a good meal. I do confess I've never had a bad meal here.
After our walk we needed a quiet place to reflect so we trotted off to The Marine to admire the jewellery and Bronze exhibition and to have tea, Earl Grey for me. We walked back to our car just as the sun set on a perfect day.
We call this a perfect winter's day!
---