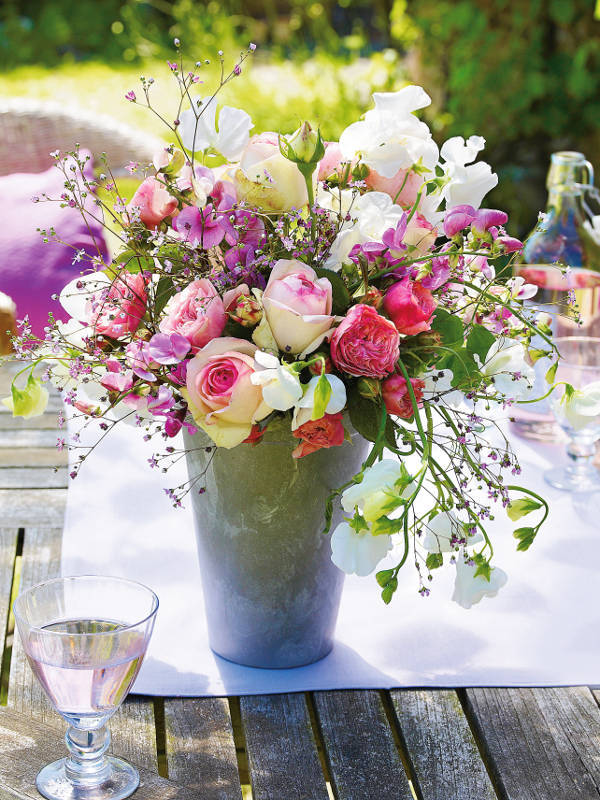 There's nothing nicer than waking up to a freshly mowed lawn, Cape White-eyes splashing in the birdbath and that special feeling of well-being when the sun shines. Perfect Porcelain blooms cover rosebushes; I spot the neighbour's cat unwinding himself from his scratch-pole. All this calls for a Spring Celebration and a light luncheon served on the veranda. I'm taking out the heirlooms, antique napery, vintage crockery and yellowed bone handled cutlery, to hell with lead poisoning I'll drink from my special flutes too! The Cape Robin sitting on the wall agrees time spent in the kitchen on a day like this is time wasted, so it's a chop-chop lunch before I strip off the old apron and stretch out with bubbles and "I am Pilgrim". Now I'm off to tea and cupcakes with a Sarine. How blessed am I?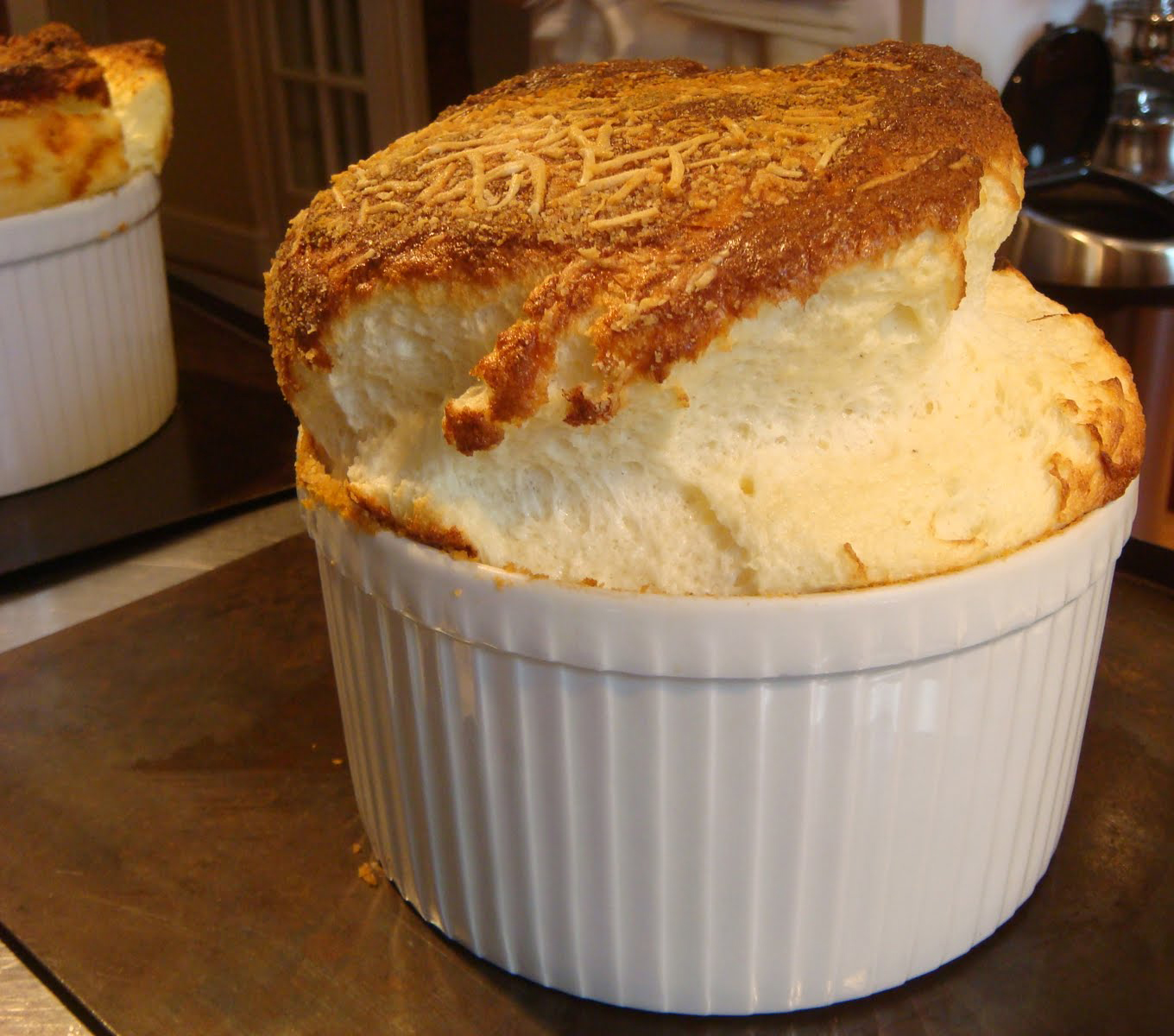 Cheese Soufflés
60g butter
85ml cake flour
500ml milk
250ml mature Cheddar cheese, grated
125ml Gorgonzola, crumbed (I often use all the little bits in the fridge, mix the lot and add)
4 large eggs, separated
pinch of salt and freshly cracked black pepper
30ml Parmesan cheese, finely grated
METHOD:
In a saucepan over a low heat melt the butter, add the flour, salt and peppermix well and cook for 30 seconds.
Remove from the heat, gradually add the milk, whisking continuously, making sure there're no lumps. Return to the heat and simmer for a minute, keep on stirring.
Remove from the heat and add the cheese and slightly whisked egg yolks.
Beat the egg whites until soft peaks form and then gently fold through the cheese mixture.
Pour into six twice greased Ramekins or soufflé dishes.
Bake in a moderately hot oven (400°F/200°C) for 25 minutes or until beautifully puffed and golden. Dust with a light sprinkling of grated Parmesan cheese.
Serve immediately.
COOKS' NOTE:
The secret to a successful Soufflé is presenting it to the table all nicely puffed, hot and looking gorgeous. To do this one needs to be organised. So see that your table's laid, salad's made, dressed and on the table, the baguette should be warm, the wine chilled and uncorked on the table and most importantly your guests seated. All you have to do is slap on a finger of lip gloss; pop the ramekins onto a silver tray and Voilà.
Ring the changes by adding 125ml Prosciutto, ham, asparagus, smoked salmon (although I prefer serving the salmon on a platter nicely rolled into roses), or some corn, chopped bell peppers.
These Soufflés can be pre-baked a day before, cooled, and carefully turned onto a baking sheet lined with baking paper. Refrigerate. 10 minutes before serving pour 250ml fresh cream generously over the Soufflés, sprinkle the parmesan cheese over them and bake in a pre-heated oven (400°F/200°C) for 8 minutes.
Serve as above but without the ramekin! Garnish with a sprig of Italian parsley and half a Rosa Tomato.
Souffles can be successfully served as a starter too and of course a quicky supper dish for the family.
For a slight smokey flavour I always add a good 2,5ml of Smoked Paprika (buy a good one) or for a little heat I add a good pinch of Cayenne pepper.
TO SERVE:
Make a delicious leafy green salad, with lots of fresh garden herbs, avocado and a honey vinaigrette salad dressing and a warm crispy baguette with butter. Keep it simple.
For dessert serve a platter of fresh Spring berries with a selection of cheeses and wafer thin biscuits and have a bubbly refill
Add a dash of Armeretto to your coffee
Precious, we'll go off to La Vierge for our bubble selection a pink will do nicely thank you. This is heaven on earth.
Bon appetit
---