Friendship - There Is No Value
---
---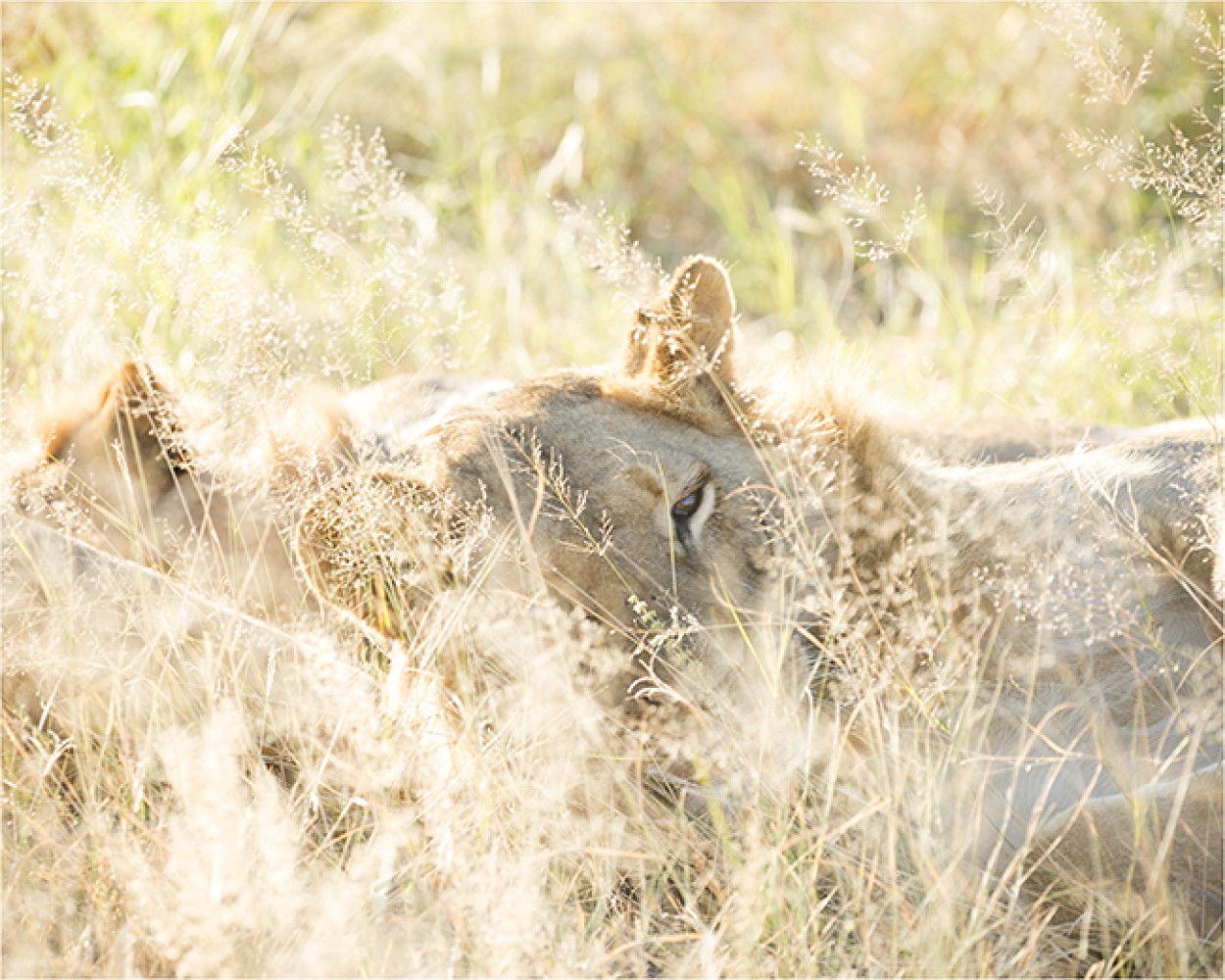 That's what you wrote in our Guest book before you left for the last time. You'll not remember leaving a copy of your book titled "Sand In The Wind", with a note:8h30am "Good Morning! book under chair, something to read by a waterhole perhaps. Best Keith"
It took a while, but, we made it to your favourite waterhole in Hwange. That corner of the world you made your own and loved so much. Although you couldn't be there with us we know your spirit lives on in that place.
You knew your Africa so well and it was on your recommendation that we booked Ngweshla Camp. A camping and picnic site, (here overnight camping is permitted at picnic sites and some of the platforms overlooking waterholes; bookings must be made in advance with the National Parks board. Camping is restricted to one party at a time and during the day, the facilities are open to all visitors) and your favourite place. We decided to visit there and stay 4 nights. Once again you were right. It is a most magnificent place.
Hwange is a world renowned Game Reserve in Zimbabwe a place which really should be on everyone's bucket list. It was a dream come true for me as I'd heard the word as a child and it conjured up imaginings for as long as I can remember. Hwange National Park (formerly Wankie Game Reserve) is the largest game reserve in Zimbabwe. The park lies in the west, on the main road between Bulawayo and the widely noted Victoria Falls and near Dete.
I love nature but, I'm a fashion aficionada too, so immediately fell in love with the receptionists hairstyle, she had a head of beautiful curls, perfectly coiffured, I couldn't resist taking a photograph. Not only were we welcomed Zimbabwe style we were directed to Ngweshla Camp and given instructions in a most polite way. The Main camp was quiet upon our arrival and the déjà vu feeling was overwhelming. It looked like Kruger National Park in the 60's when we used to visit there as children.
The drive to our campsite was a good introduction to what we might expect, large savannah plains, ancient Acacia trees, Nana palm forests, giant Leadwood trees, Jackal berry trees, the common wild fig, Mopani's and Teak. We encountered many Elephant, Impala, Zebra, Giraffe and a myriad of birds.
Ngweshla Camp is infamous as being the hunting grounds of Cecil the Lion. "On or about July 1, 2015, Cecil, a lion who had lived on Hwange National Park for 13 years, was illegally killed. This action spurred widespread social media coverage and a petition calling for Zimbabwe's president Robert Mugabe to outlaw big game hunting permits. Dr. Walter Palmer, the admitted killer of Cecil, had a permit and was not charged with any crime, as all his papers were in order. Authorities in Zimbabwe have said he is free to visit the country. The complicity of corrupt Zimbabwean officials with poachers is claimed. But, Theo Bronkhorst, the unlicensed guide in charge of the Cecil killing is presently on bail awaiting several trials. One trial for the killing of Cecil, where he is charged with "failing to prevent an illegal hunt," and at least one other trial for other wildlife crimes." From Wikipedia. P.S Rumour has it that Ngweshla Camp may be renamed Cecil Camp. How true this is remains to be seen.
Excitedly we set up camp with the help of our camp manager Newman. The facilities at the camp are way beyond expectation and we presume much of the renovation was contributed by the "Friends of Hwange". Newman stacked a bushel of Mopani wood and a large campfire was made. We poured sundowners and nibbled canapes. We sat back and soaked up the magnificent sunset, the sounds of the African Scops owl calling and the faint roar of a lion warning us he's on his way.
We pumped up our new super fat blow-up mattress (purchased at Outdoor Warehouse, Francistown) and slept like babies. Sunrise was a spectacular affair and we were up with the larks. I had a piping hot shower, while humming "o die donkie, o die donkie is 'n wonderlike ding" with delight as I gazed out of the window shampooing my hair. I had a shower with a view all to myself. The gyser is an ancient boiler, heated by a wood fire, which is permanently maintained by Newman.
Our morning drives took us to Kennedy Pan and we thoroughly explored the area around Ngweshla as it is renowned for its abundant wildlife, diverse fauna and flora, rich birdlife and waterholes.

Precious has a keen ear when it comes to listening and identifying the creatures of the night, although he has on occasion, admitted that he does have acute deafness at certain timbres and pitches, especially when it comes to the drone of a nagging or whining wife! I rest my case.
The moon was full on our second night. We retired early, I to my book and my Precious one to the sound of a lion, the whoop-whoop of the hyena and the blowing and grunting of the rutting Impala, as well as the squeals of elephant. Trouble was brewing, the lions were coming closer and closer. In the early hours of the morning we heard the Lions' roar a very short distance away and when nature called at 5am Precious couldn't contain himself anymore, he unzipped (the tent) and stealthily made his way to the ablutions. It was then that the roar happened within meters, and upon shining his torch in the direction of the roar discovered the pride just beyond our perimeter fence.

Newman, who doesn't have any fear went in search and while standing atop the barbeque spotted 3-4 lions and lionesses. The Madam she wasn't happy and made a lunge at Chris who was setting up his long lens. This was a pride on the hunt. We steered clear of them and only then discovered their paw prints in the sand. They'd been in our campsite, around the ablutions, they'd visited Newman's hut and it seemed had done a thorough recce of our campsite. How thrilled and excited we were. As the sun rose in the sky they left us and went to sit on a large anthill to suss us out properly. There were approximately 11 lions in this pride. We had the pleasure of watching them and photographing them for a long while before they went off to lie in the shade and nap.

The fence I might add is decorative, rustic and more shabby than chic and certainly can't keep anything out. Which does add to the charm and magic of the site. We never felt unsafe or in harms' way. We loved the thrill of knowing we were camped so close to the wild. Newman took all the excitement in his stride and later, while we were doing our laundry, caught up with his reading of the You magazine, I loved the irony, as you know the British Monachy isn't exactly the flavour of the day in Zimbabwe.
We were fortunate to have quite a few encounters with this particular pride over the next few days, and really appreciated having them all to ourselves on occasion as this was a fairly quiet time in Hwange and other tourists were few.

Daily visitors to the campsite were very respectful of our privacy, but we did enjoy introducing ourselves and learning a little about them. It's surprising how few South Africans there were and how many tourists come from Europe, Russia, Australasia and the USA.
The brothers from the Netherlands ( Willibrord Voets) were particularly chatty and we found common ground as Willibrord is also doing an Overlander conversion, a Vintage Mercedes Benz Gelandewagen. Who knows we might meet up on our travels one day?

It would be amiss of me not to make special mention of Newman, the Camp Manager, what a star. Newman you are the jewel in the crown of employees at Hwange. The pride you take to keep Ngweshla camp spic and span is admirable. You're kind, friendly, willing, helpful and responsible. Not only is Ngweshla Newsman home, it is his existence, his pride and joy. You're an example of a loyal employee who goes the extra mile without thinking about it. Your son couldn't wish for a better role model and Dad. We thank you and wish you a long and memorable time at Ngweshla.
Keith, we sat under your favourite trees at the waterholes as the sun rose and set, we saw a little of what you experienced and on many occasions raised our G&T's in memory of you and a friendship too brief. Thank you for sharing your passion, your great affinity with Nature and your enthusiasm for Zimbabwe, Ngweshla and Mana Pools with us. R.I.P
Hwange National Park, Zimbabwe
Contact : Central reservations - Zimparks
Tel : +263(0)4 706 078
Tel2 : +263(0)4 706 077
---