Gifting Memories - La Colombe and Kleinbosch Kloof
---
---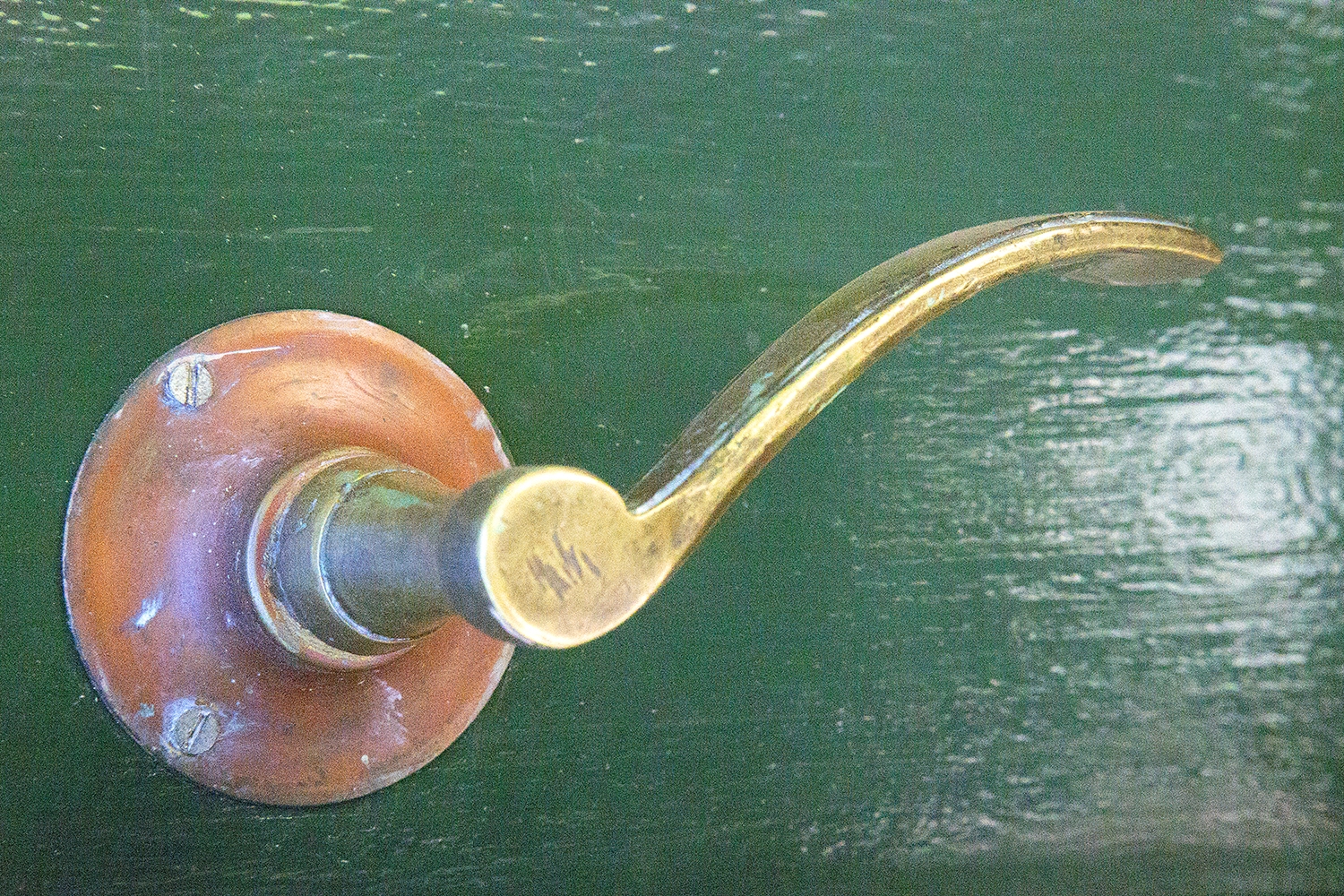 A few years ago we decided to invite a grand-daughter on a camping weekend to Prince Albert. It was an opportunity to get to know her better and for her to experience some of the things we enjoy. As luck would have it, it was the very weekend of the Olive Festival so we had much to explore and enjoy. I have vivid memories of her playing in the water voortjie (channel) with a posse of local children, enjoying the freedom and spontaneity of just being a child.

The weekend made such an impression on her that she continually asks us to do a return trip with her. We hope an opportunity will present itself to make this a reality in the future.

Our own childhood memories are often all about experiences rather than the toys we received as children, although I do remember the Walking-talking-doll my Dad brought me from England. She stood a few inches taller than me. I can't remember ever playing with her, you see, she was more a see-but-don't-touch gift. In retrospect I wonder why one has gifts like that at all.

As we get older we find ourselves more and more out of touch with gifting as I often found that I gifted things I'd really like. Right now there is very little that we "need" and find we are more inclined to make memories for the future.

At some stage last year a dear friend decided to clean out her cupboards where she found a wardrobe filled with soaps, lotions and treats. I landed up with a box filled with old soaps, bath bombs without a fizz and lotions that had lost their perfume. That led to my decision to never keep anything for a rainy day. The rainy day never comes and if it should the perfume we've been keeping will have become rancid. Really sad as the giver had the best intentions of making an occasion special. I believe every day is special and every day with its trials and tribulations needs a treat to lift our spirits.

So Butch will treat himself to a really good Single Malt after work and I'll douse myself in my favourite perfume while I lounge in my favourite PJ's. Threadbare they might be but will have to do when I'm rushed off to the hospital (Many older folk keep a drawer filled with beautiful things especially for the ambulance trip to the hospital or the morgue!)

Last year was a big one; the 49'ers turned 70. To celebrate we went off on a dining experience to La Colombe in Constantia. Voted one of the Top 10 Restaurants in the country we thought this would be the ultimate way to celebrate a very special friend's birthday. It certainly was. In February, we set off on a dining adventure.
We popped edible eggs, masterfully fashioned and filled with a palate cleansing nectar, into our mouths in the foyer. A taste explosion followed. This was the first of many surprises. Dining here must be called Theatre. Each act a visual story on a plate. Every plate creatively prepared to satisfy all the senses. Our servers, the actors, added to the drama with passion. We, the audience, were encouraged to enjoy every morsel with gusto and we did. An experience hard to trump. A veritable Mid-Summer Night's Dream. It is our hope, of course, that this will set the stage for the next decade of our Birthday Girl's life.
Please forgive my enthusiastic photography, I can't resist. I do take note of Heston Blumenthal's gripe that diners drive him crazy with all their photography. He claims it spoils the dining experience. Really? I say snap on! Beauty needs to be recorded for the memory bank.

Now it was Butch's turn to be treated so we were whisked off for a weekend in Clanwilliam on a working farm. Our destination. Klein Boschkoof Chalets. The unspoilt Boskloof Valley which borders the Cederberg Wilderness area, is a mere 9km from the beautiful town of Clanwilliam. Three lovingly restored Cape Dutch cottages nestle in a citrus orchard surrounded by beautiful gardens and rolling green lawns.

The property belongs to a very well-known Cape Town architect Gilbert Colyn, who specialises in the Cape vernacular. The restoration of these cottages took place a number of years ago when Colyn and a few labourers did all the work themselves, using the same traditional methods used when the buildings were erected centuries ago. A labour of love. Beautiful white washed walls, deep windowsills, yellow wood ceilings, clay tiles on the floor, arbours, and deep verandas with vine covered pergolas and sash windows all painted Cape Bottle green.

We enjoyed lazy hours on deck chairs around the pool, lit fires and braaied on perfect evenings. We didn't do much walking but did stroll down the Main Road of Clanwilliam on the Saturday morning and were beckoned to peek inside the Yellow Aloe guesthouse with its maze of paths, chimes and interesting seating areas.

We slept late and went to bed at a reasonable hour. Eskom was kind and only pulled the switch once, but we had contingency plans in place as the solar lights came on. A special treat was watching the mountain peak go from brown to gold then pink and mauve as the sun set. We enjoyed breakfasts on the green lawns under dappled shade chatting up a storm. We were treated to our very first Oat Bircher which we thoroughly enjoyed and is now a staple in our fridge. (Recipe to follow)

The showers were excellent and the complimentary toiletries luxurious. I always forget something. We couldn't resist leaving with a basket filled with Limoncello and delicious homemade Marmalade. We all agreed Klein Boschkoof revived our spirits and a weekend felt like a week.

Our road trips are never complete without a few pit stops for coffee or lunch. On Friday en-route we stopped at Du Toitskloof cellar for morning coffee at Old Meul Bakery. Already buzzing at 9h30 that was a good omen as we sat down on the lawns. Megan and I never resist Scones with strawberry jam and cream while the boys had something else. We were disappointed as the scones were stale. Definitely not even the day before's batch. The question is always "how difficult is it to bake fresh scones daily or how difficult is it to freshen day old scones?" Not terribly. I never complain but this time did mention it to our waitress. Here is a Bistro with a captive audience, being the first after Du Toitskloof pass and they serve days old dried out scones. Not good enough.

Lunch was a picnic on a potato farm not far from our destination. But to get to our destination we had to travel long distances on dirt roads (our favourite choice). Lo and behold just a few kilometers from our picnic spot a puncture. This is not a party trick, although I have my doubts at times. Within seconds our tyre was flat being shredded on the cutting edge of a stone. Butch, not fazed got on with the job while we almost perished in the heat! How delighted we were that we could use our friend's house to enjoy our picnic.
We had plenty of time which gave us an opportunity to visit Donkieskraal, a game reserve a few kilometers from our friend's farm near Leipoldville. Nestled in the hills rooms are built encompassing the rock formations. Bathrooms are nestled in the huge boulders giving the impression of outdoor showering. In the extreme heat I am sure the rocks, always cool, will reduce indoor temperatures dramatically. There are cottages, tents and camping fascilities. There are communal braai areas, dining rooms, function rooms and even a convention center. The ideal place to get away from it all and to host a family reunion, wedding or special celebration. We did not see, but, believe there is a game drive and the farm boasts a variety of antelope. Very rustic, very quaint, very original and away from it all.

While in the area we did make a quick turn in Leipoldville too. Not much going on there but we could buy bottled water. We didn't linger.

On our way back from our lovely weekend on Klein Boschkloof Farm we decided to end the festivities on a high note and stopped for lunch at the Riebeeck Kasteel Hotel on their beautiful, wide stoep facing the street. We all had a different main course I had a beautiful Mushroom Gnocchi and someone else had a really scrumptious Pork Belly. Desserts weren't encouraged so we went off and had a lovely Gelato at the new ice cream parlour. Their ice creams come all the way from the Magaliesberg! Very good indeed. It was time to return home and put our shoulders to the wheel.

The idea that we all celebrate our birthdays making memories went off a treat and I really think this is the way to go. Now we have lovely photographs, we've all had an adventure together and one day when we're snoozing on the Home for the Aged's veranda we can look back on a splendid time enjoyed with our friends.
In the times of Covid 19 it is probably a good idea to discover our own doorsteps and not venture too far from home.
---