Lets agree prohibition sucked and led to all sorts of mischief. Imagine a government that bans chewing gum? The fear of the law was put into me and I had visions of sniffer dogs discovering my Imodium and Vomifene so I rushed to my G.P for prescriptions in case I got the chop, no questions asked. With this in mind I was very apprehensive about our stay in Singapore, I'd been warned drop a piece of paper and they throw the key away. I could just hear the click of steel bangles.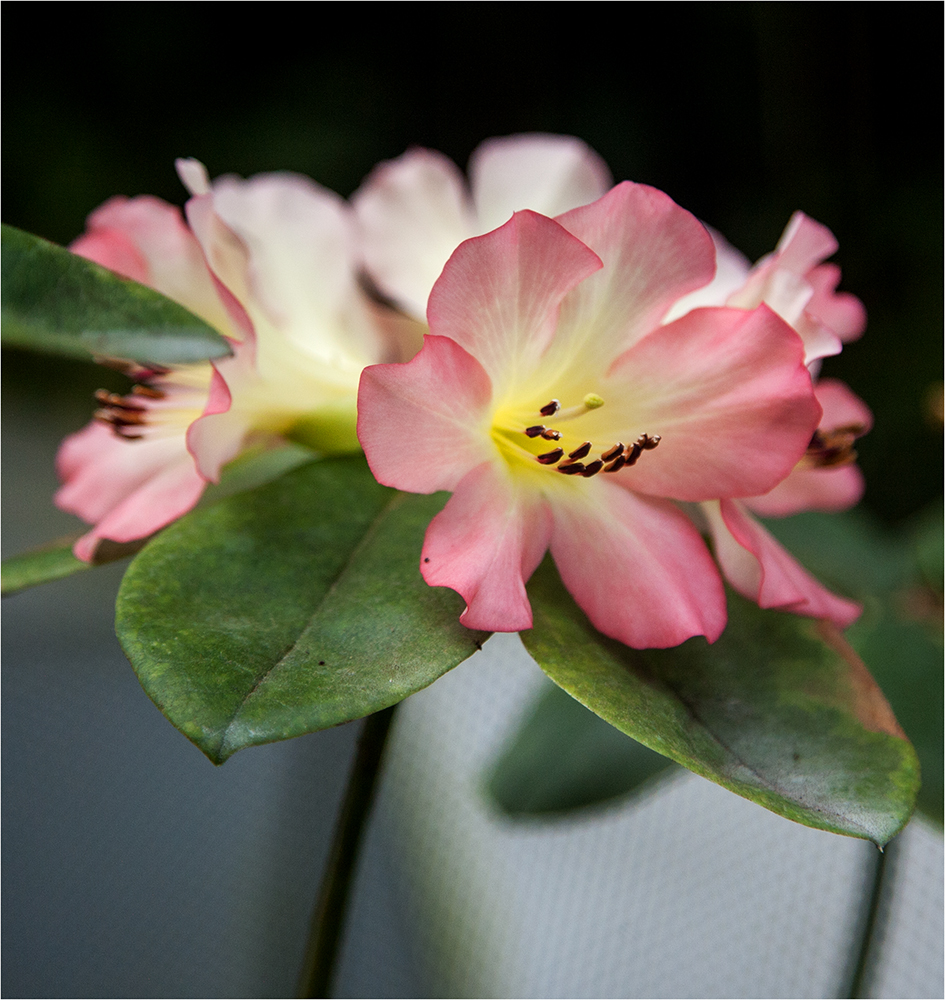 Singaporeans are very proud of their island, quoting the strong Sing Dollar, a booming economy, law and order, from a squeaky clean government to cleaner pavements and a superior Education system. It's a miracle not more Saffa's haven't left to graze these greener pastures. In S.E.A having traffic rules obeyed is enough to impress, no jaywalking, no overtaking on the pavement, hardly a sound as vehicles zoom past at a decent speed. If high rises are a measure of their economic strength then they're off the charts.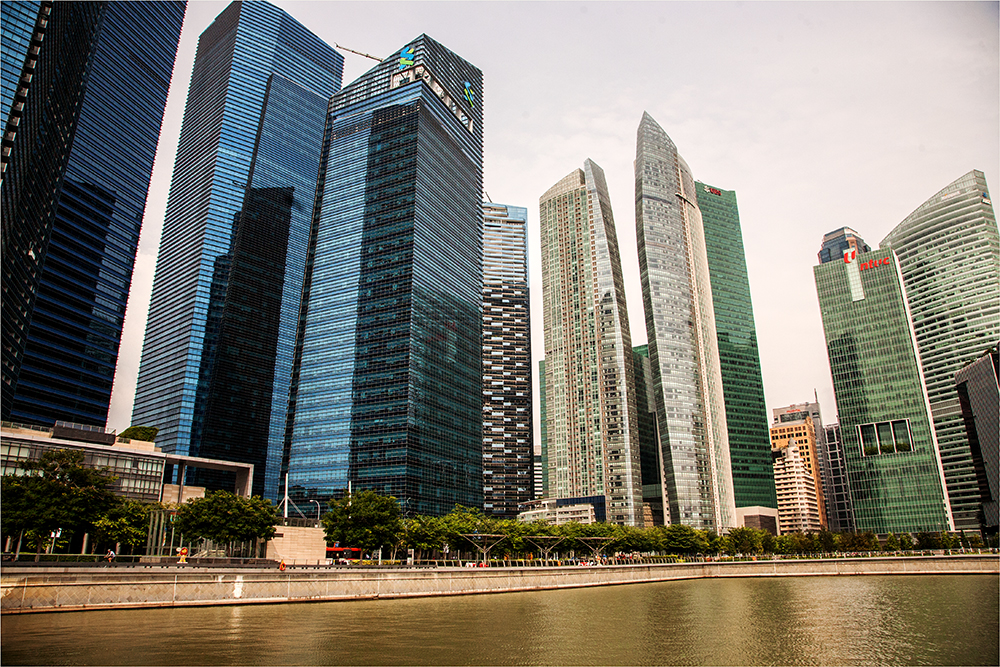 It's Much Ado about nothing! There are cracks in the carefully plastered fascade, smokers are grinding their cigarette butts underfoot, commuters and pedestrians are dropping bits of paper and other disposables on the streets and pavements, and, what do you know? Citizens are blowing huge bubblegum bubbles at the establishment. But, there's the ever present threat of the wrath of the powers that be who will come down on you like a high rise should you be caught!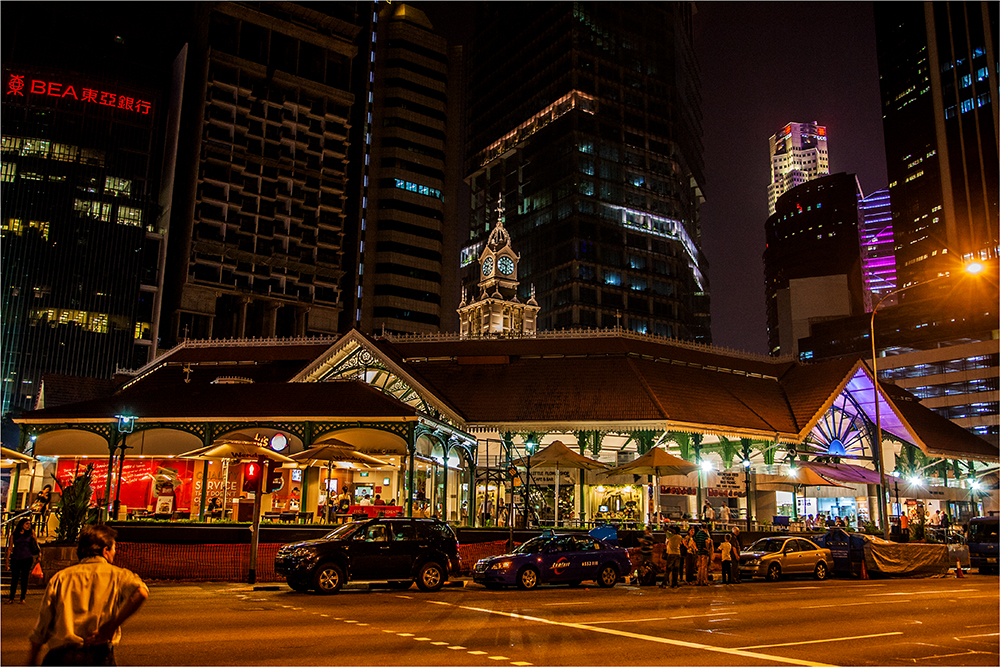 With all this said, I did like the look of Singapore with its old and modern architecture perfectly juxtaposed, it's beautiful Marina, Botanical gardens, tasteful shopping concourses, Cathedrals, Museums, art galleries, war memorials, parks and recreational spaces. After a hard days toiling in the Corporate-banking-world there're a myriad of places to enjoy sundowners with fabulous views and a skyline that takes your breath away. The stars come out at night and there's a galaxy of restaurants and eateries to choose from. Later on I'm sure as the moon draws water the nightclubs and Karaoke Clubs and bars will keep the night owls swaying.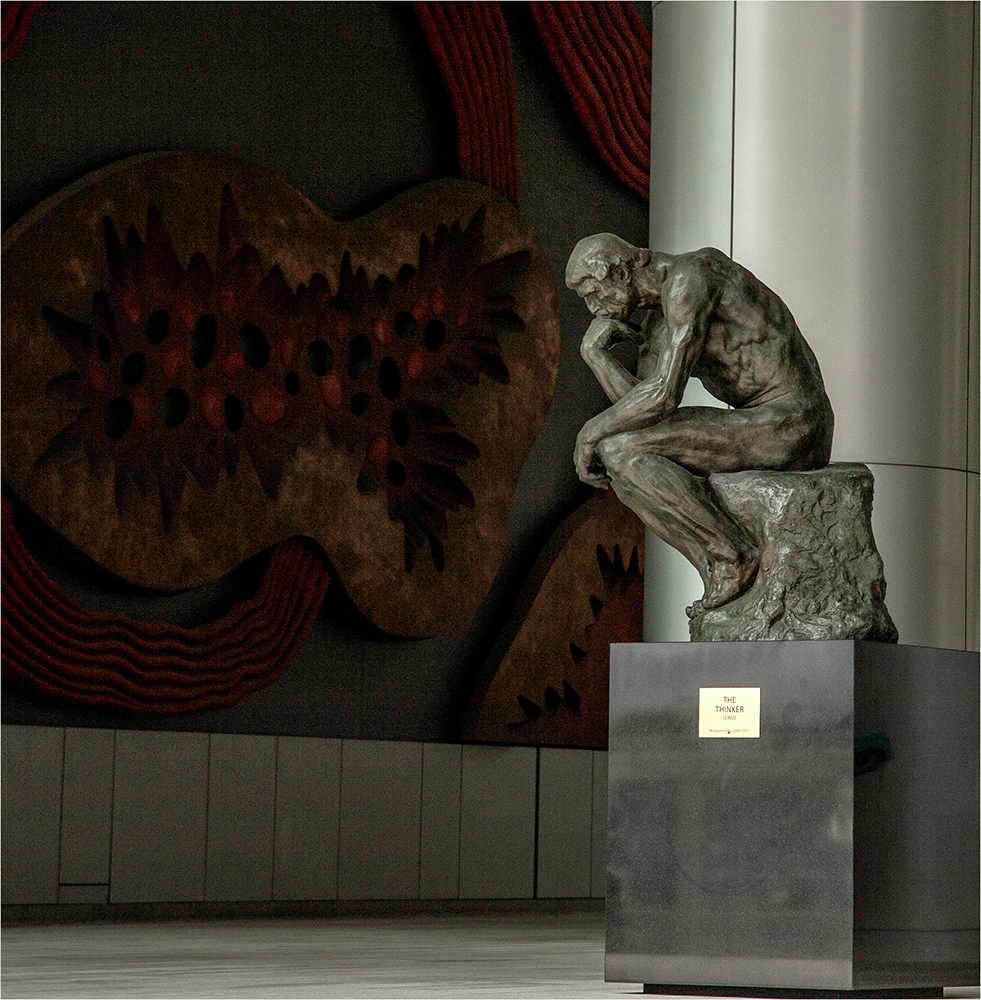 Singapore's true colours shine at night, she dazzles with her jewel colours ruby, emerald, saffire, twinkling diamonds and amethyst. Our dinner date started with champagne at the Sofitel rooftop bar, where we caught up with an old friend and made a new friend. As it was ladies' night, we sipped a flute of Ruinart champagne before strolling down to Lau Pa Sat hawker centre. This time our wine came from Cheers, before having Satays, Prata and Dim Sum at Satay Street which becomes Boon Tat by day and closes at 6pm every evening when the Satay stalls open and everyone dines informally on the street.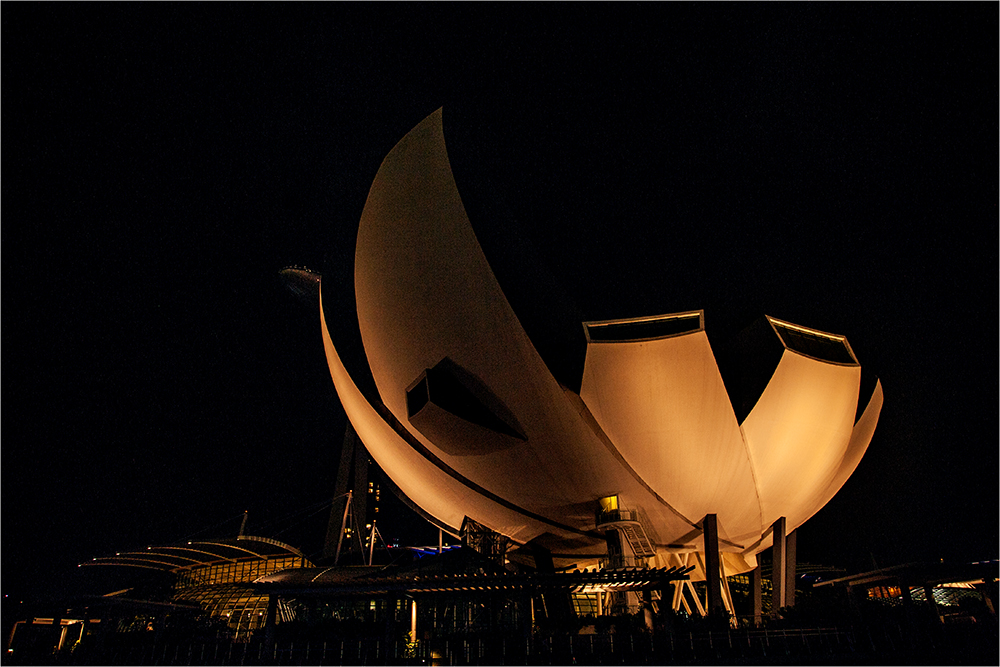 After dinner we wandered around the Marina, and gave the Grand Prix track a once over, giving it our seal of approval, we watched the laser show and walked along the embankment (Sweets lost her 4 year old Havaianas who called it a day and left her to go bare feet) to Boat Quay where we had an A.B.F drink at the Prince of Wales Pub. Warning signals were beeping, we needed to re-charge our batteries if we were going to make it to the chequered flag on Saturday morning.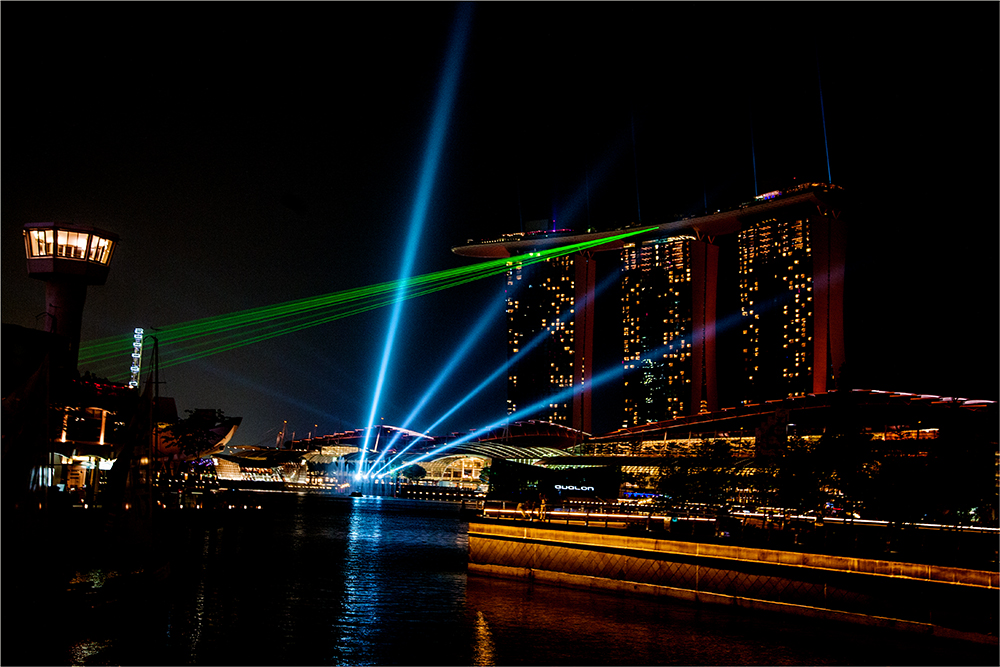 Next day we visited the Fresh food and produce markets, saw housewives stocking up for the day, China Town is dressed up and ready for a festival and the Indian quarter brought back fond memories. We enjoyed breakfast with the locals and had coffee on the sidewalk. We were amazed that within all this modernity there's still place for ancient Chinese buildings, Temples, Pagodas and a Colonial Fire station. The cable car from the city to the highest point, with 180 degree views of this magnificent Island. From a street vendor we were treated to the best Ice Cream Sandwiches imaginable. I was swept up by the drums in a Pagoda and found myself all hips-a-swaying. After supper that evening we did a River Cruise, another highlight. Had a scrumptious dinner at a 5 star restaurant with delightful hosts Jane and Ken, Singaporeans who enriched our experiece of their city.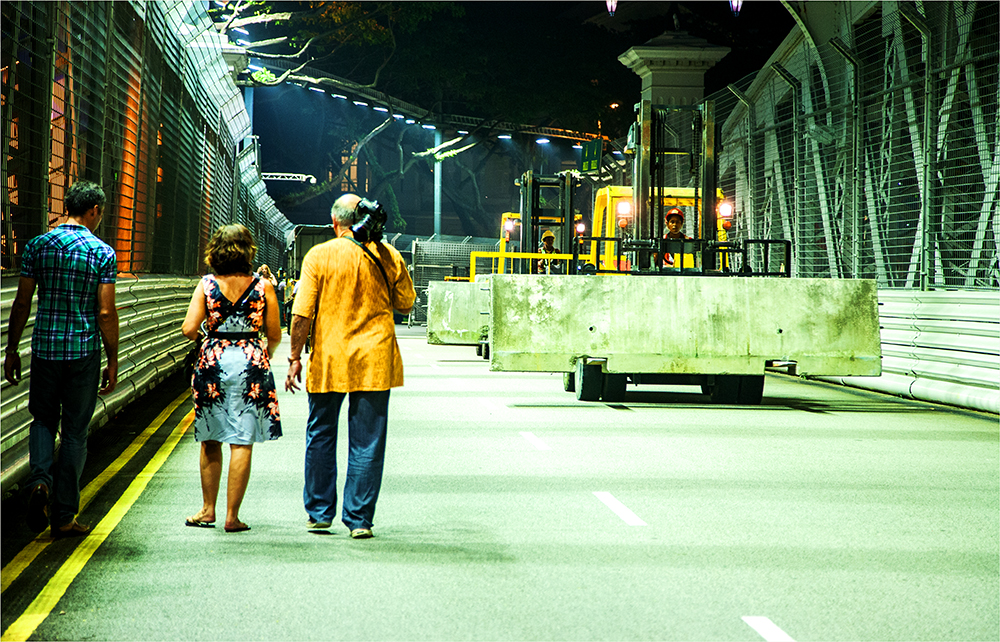 Unbeknown to us we were going to be there on the eve of the Singapore Night Grand Prix, which meant the tempo revved up considerably. Lamborghini's, Porches, Jaguars, Bentley's and Rolls Royce's were out to play and everywhere we went we saw these fabulous sports cars. Like Peacocks in mating season, strutting their jewelled feathers and wallowing in the attention. We were able to get tickets for the Practice Session on the Friday night, the only event we could attend.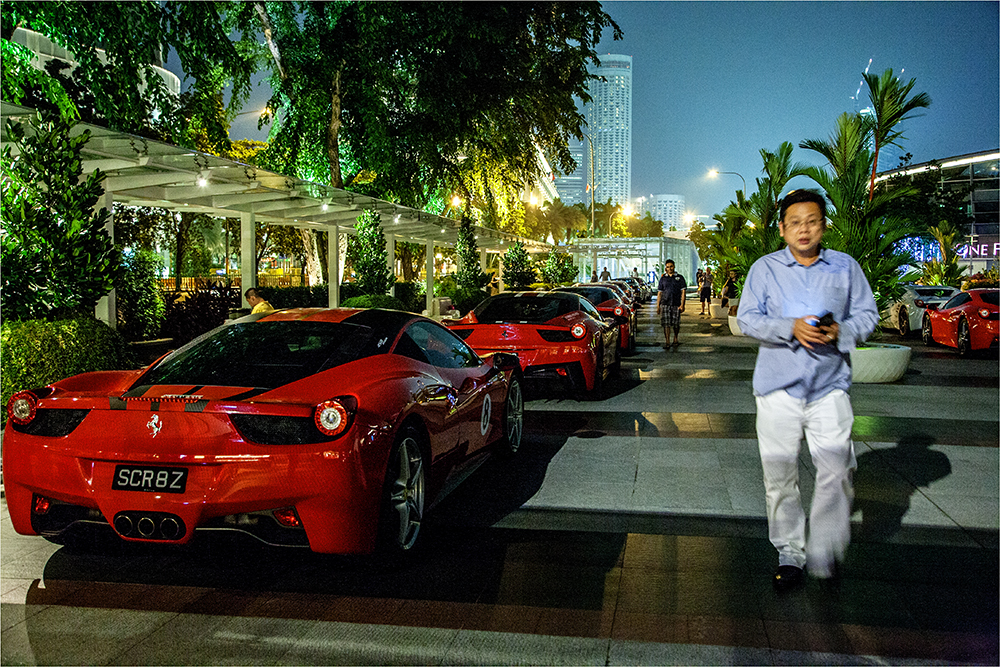 We were so enthused once we'd got our tickets, I displayed mine like a Olympic medal, we hit the fast lane to the track all cylinders firing. What a spectacle, the sound of 100s of horse-power engines deafening and thrilling. Once on the stands we were soon chatting carburators and pistons like all the other petrolheads. As the track winds through the city there are dozens of pop-up restaurants, bars and social gathering places, the heat and petrol (jet fuel) fumes soon had us looking for a pint and we joined friends from SA and Canada for a draught. While the majority of people probably drove all night we ran out of gas and limped home with flat batteries.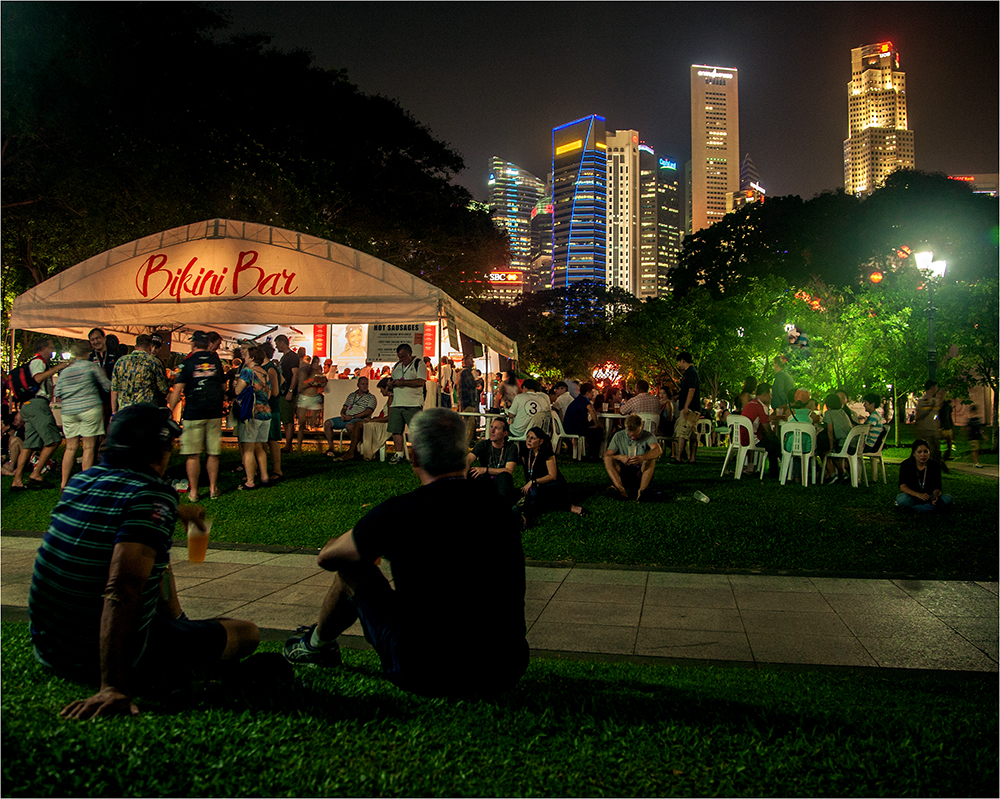 My knowledge about F1 racing is limited and I was determined not to mention Peter Revson, Jody Scheckter, Ayrton Senna, or Jackie Steward! Fortunately I know what a Mercedes Benz logo looks like so I could identify it and of course the Red bull logo is unmistakeable. I think the Israeli next to me was impressed, although he did disappear without a trace, but then he might be Mossad.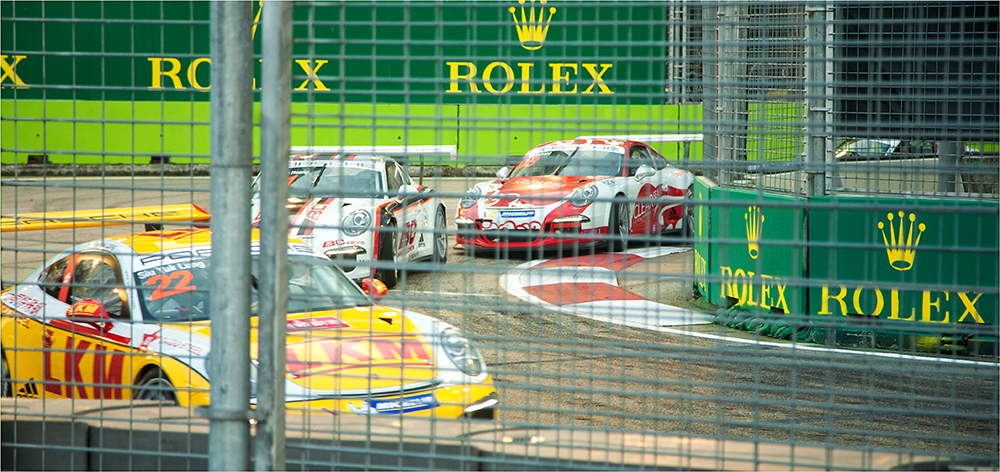 This certainly was a once in a lifetime experience, I've a better understanding of the adrenaline rush participants in motor sports get, but, honestly, I won't be rushing down to our local stock-car track next Saturday to see the boys mucking about in mud.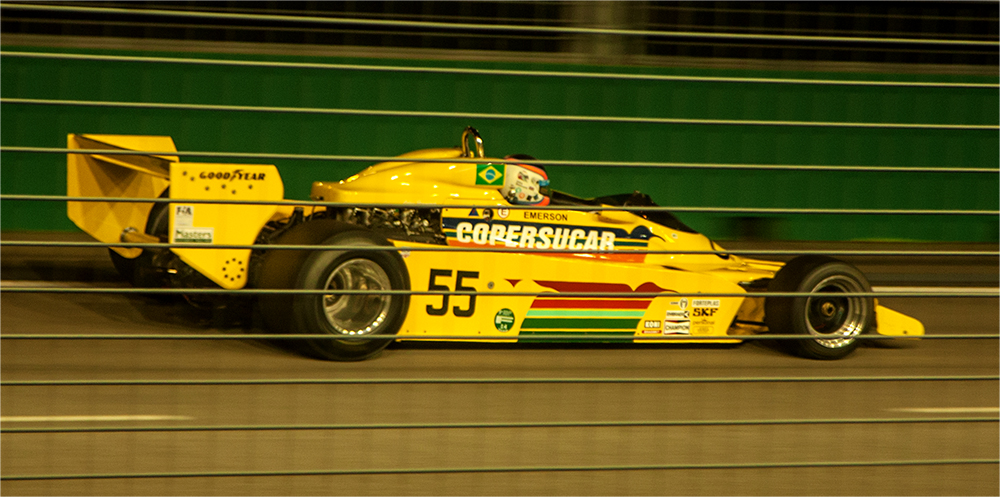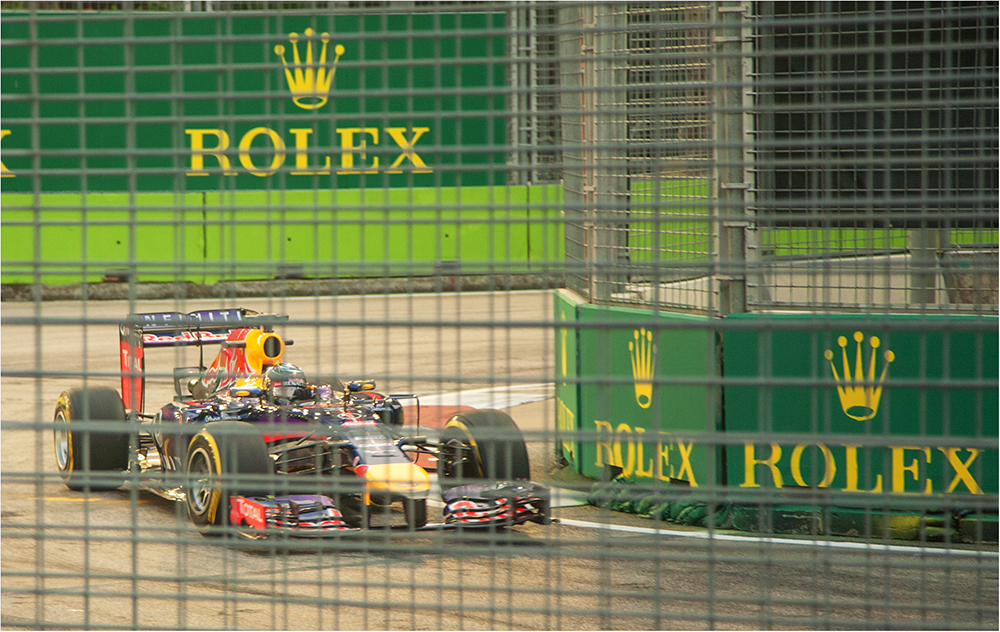 For Electronic gadget hunters this town has it all, and in a far more rational, orderly fashion, we tried it in New Delhi, that was choas personified. I won't put money on the theory that shopping here is a bargain hunter's dream, unless you really know what you're dealing with. I think it's the sellers dream come true as customers are paying what they think is a fair price, the words "madam, what do you want to pay?" sends shivers up my spine and makes my hackles rise, often to the occasion! So bargaining is beeg!
In Singapore owning a Designer label particularly fashion clothes and accessories is mandatory, and everyone aspires to it resulting in thousands of knock-offs but, there are beautiful stores, boutiques and Malls offering these exquisite pieces from Haute Couture to Prêt-à-porter and Bespoke originals for the Saville Row crowd.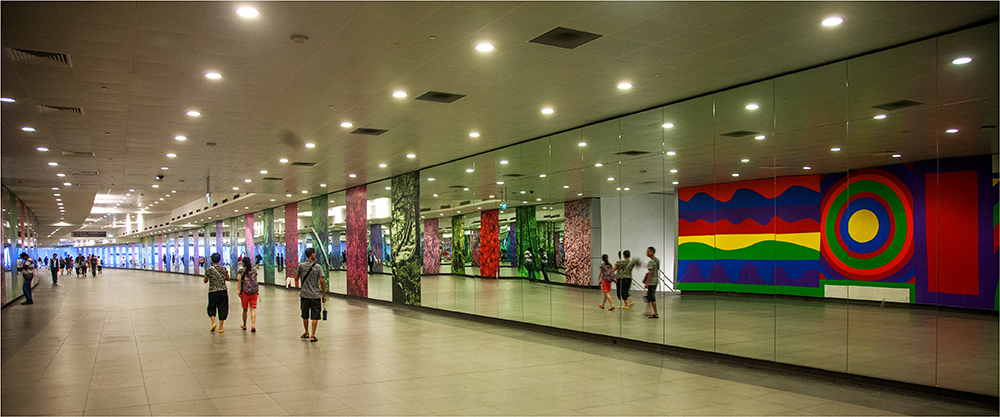 We believe we saw and experienced a good slice of life in Singapore, but our real adventure awaited in Vietnam starting in Hanoi and we were ready to jet off early on the Saturday morning.
---