Lines Reflections And Patterns
---
---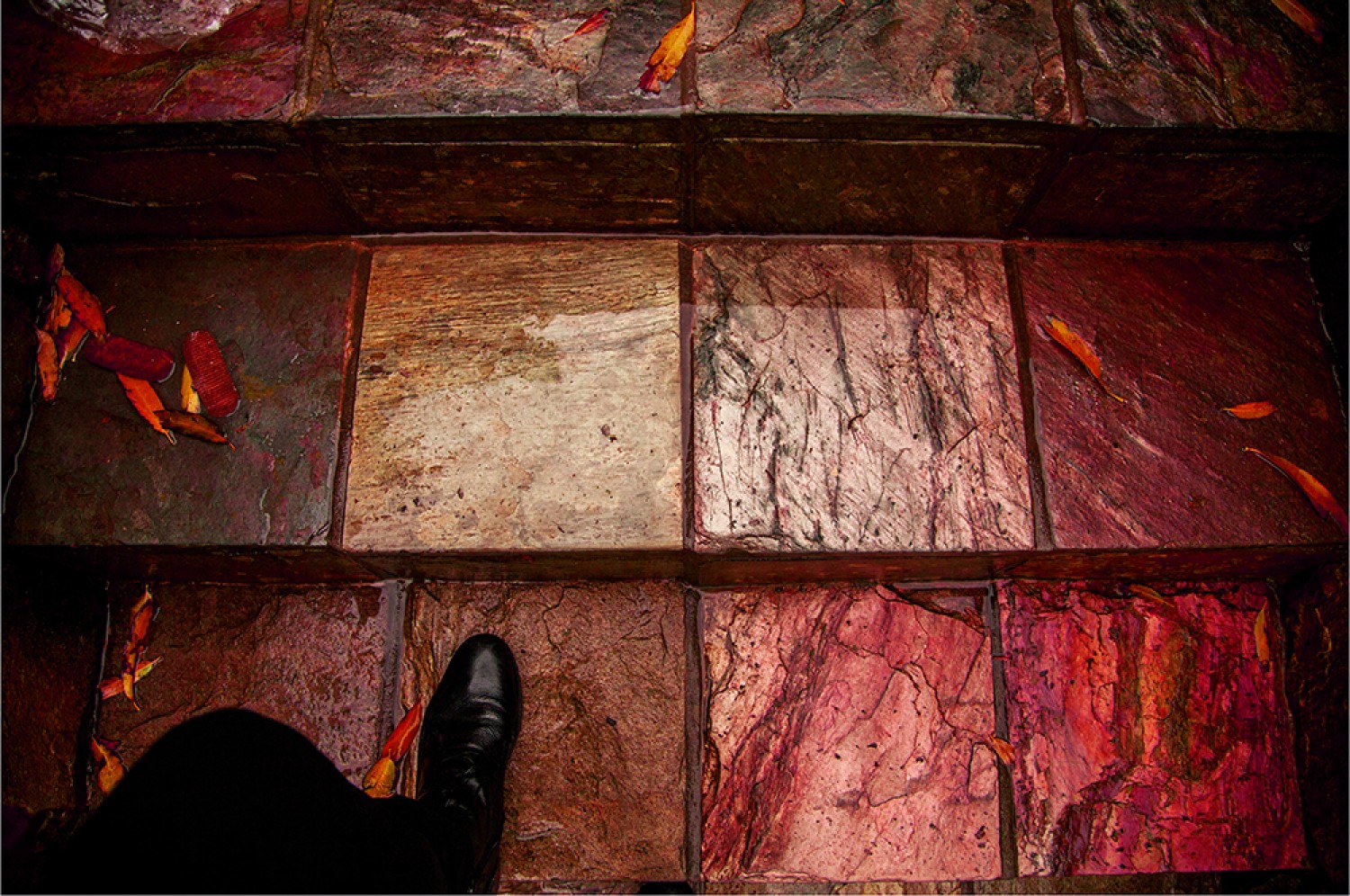 Lines, reflections, patterns, colour or the lack of colour was what caught my eye. I was still drinking my morning coffee when I noticed the lines and geometric patterns the forlorn deck chairs were making on the slatted deck. What drew my eye was the rain water which had saturated the wood. Tones of grey, brown and orange from the few remaining autumn leaves. I like the simplicity and the stark coldness of the scene.

This became my theme for the day and I planned to do the days' photographs in Monochrome, but it wasn't really necessary to remove all colours, the day was monochrome and the few touches of colour, like the stone steps were so vibrant and rich.

Geometric lines lead the eye and the industrial lines of pipes, balustrades and steps in the cellar led my eye right to the center and slap bang into a portrait, which made me smile. I love to see a good plan come together and in my view that's exactly what the designer of this space had in mind, a beautiful piece of art can function well in a place where wine for example is created.
One doesn't have to look far to find an interesting reflection the trick is to see it. My friend Hilde Cilliers' philosophy is, to see the extraordinary in the ordinary, to notice "eye candy". Sometimes we just have to move closer, step up, look down or turn around to notice the beauty in the ordinary which is all around us.
"The sky is blue today, Max, and there is a big long cloud, and it's stretched out, like a rope. At the end of it, the sun is like a yellow hole. . . ― Markus Zusak, The Book Thief
---