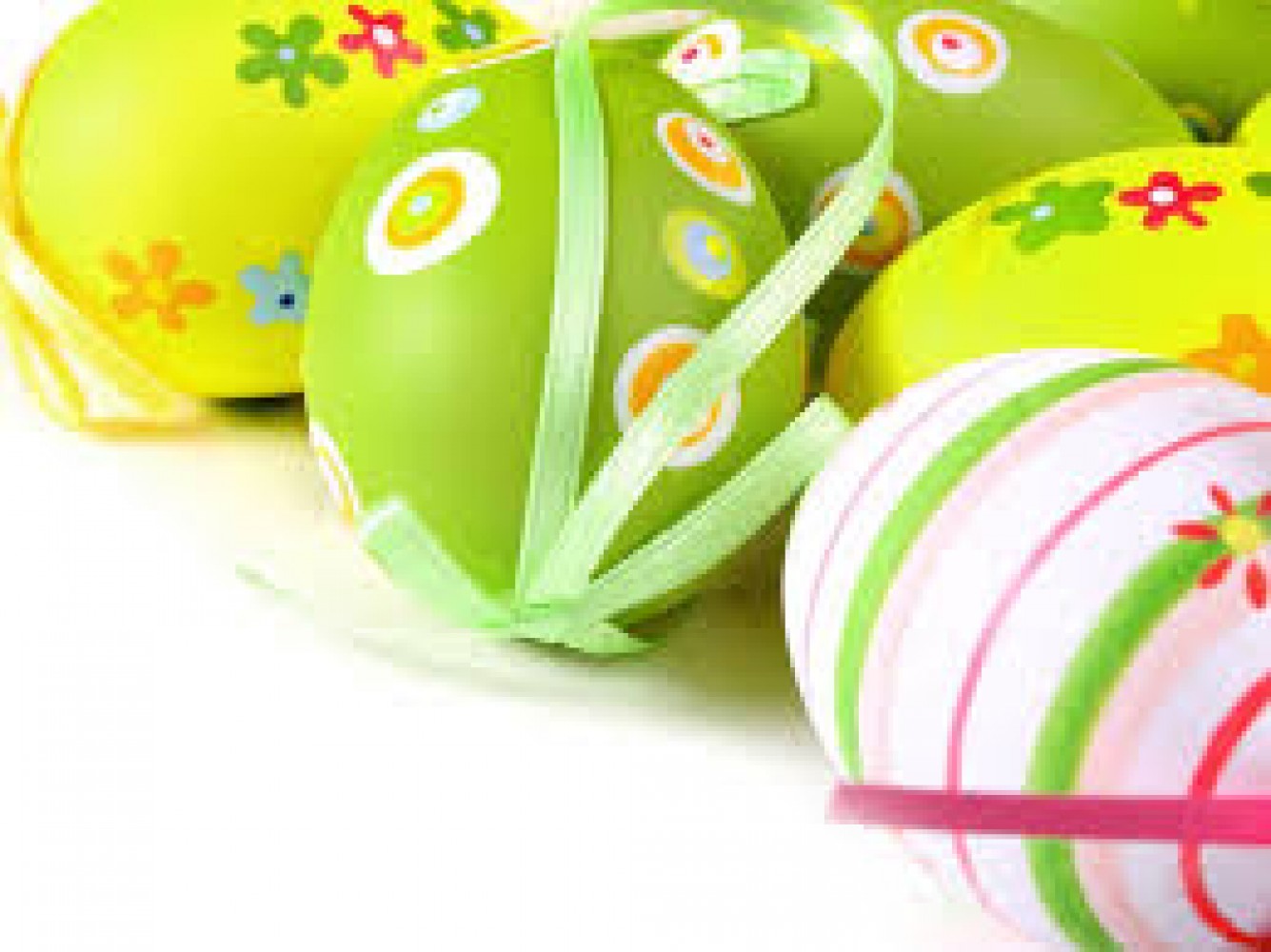 The sparkling wine on tap which has just been installed in Breë Street is the one I like best. For some reason I don't fall for it but, this year I fell hook, line and sinker for a few April Fools jokes. Imagine the genius who could put DSTV out of business with his R99 subscriptions and a truckload of options Vavi was REALLY fired.
It's Easter Bunny time again, Moms will be high-tailing it through the shrubbery again planting Easter Eggs for the hunts, Dads will be eating bunches of carrots until they sprout from their ears and by Sunday we'll all be hopping around like the Duracell bunnies from Lindt overloads. Hot cross buns are my favourite and we've done our fair share already, hot from the oven, dripping with golden butter.
Easter heralds the changing of the season in the Cape, no matter how warm the days are preceding Easter it's guaranteed that before Tuesday it will rain. That's when our sun does a somersault and shines brightly in the Northern Hemisphere and the winter dog is yapping in the south. The last grapes have been harvested and we're lucky to have a basket of crispy sugar sweet grapes on the kitchen table, ready to be plucked every time I pass by. On the vine we'll have granadillas soon they're turning a bruised purple now, still too tart to scoop or suck out.
In my basket for the weekend I've decided to add North African flavours, a hint of aromatic spice, Tzatziki, Couscous, aubergines, tomatoes and cucumber. Like autumn leaves showing us there's a change in our landscape brewing, these flavours hint at changing seasons too.
CARDAMOM COUSCOUS
4 aubergines, cut into cubes and roasted in a hot oven 200°C for approx 25 minutes or until golden brown and tender.
6 red peppers, skins blackened in the oven, then placed in a ziplock bag, left to steam and then skins rub off. Cube the flesh.
10ml salt
15ml olive oil
4 cups couscous
¾ cup toasted pistachio nuts
¾ cup toasted slivered almonds
Good handful of coriander leaves
Same quantity mint leaves
DRESSING:
250ml lemon juice
15ml finely grated lemon zest
250ml olive oil
6 garlic cloves, crushed
20 cardamom pods, bruised
15ml cumin seeds, toasted
7,5ml turmeric
Place the couscous into a large bowl. Add 10ml salt and a good glug of olive oil. In a kettle bring one litre of water to the boil. Pour the boiling water carefully over the couscous, stir with a fork, leave to stand for 5 minutes. Fluff with a fork, but I prefer doing it with my hands, scooping the couscous into the air, rubbing softly while allowing the individual kernels to fall back into the bowl. Repeat this until the couscous is perfectly separated and fluffy.
In another large bowl toss the vegetables, couscous, nuts, herbs and dressing
Use a beautiful large, Moroccan-like platter to plate the dish piling it all up in the centre. Garnish with extra herbs and nuts.
NORTH AFRICAN SALAD:
8 fresh plump dates
Handful of peppery rocket leaves
1 tub fresh buffalo mozzarella (soft goat's cheese may be used)
Handful of dill leaves
20g mixed, if you can get (purple and green) basil leaves
45ml olive oil
10ml pomegranate molasses (I've included the recipe a few blogs ago) or just garnish with pomegranate jewels
10ml freshly squeezed lemon or lime juice
Salt and black pepper
Roast the almonds in a pre-heated oven of 180°C for 6 minutes (do be careful they burn before you know it)
Halve the dates, remove the stone and cut into quarters.
On either individual plates (as a starter) or on a platter build up the layers starting with the Rocket leaves. Try and to ensure that each element is clearly visible.
Dress the salad with the pomegranate molasses if you're using it or just the olive oil, lemon juice, salt and black pepper and garnish with a sprig of mint and the colourful pomegranate jewels.
LEBANESE POTATO DISH (BATATA HARRA)
1kg purple waxy potatoes, peeled and diced.
30ml Olive oil
30ml Sunflower oil
6 large garlic cloves, crushed
5ml dried chilli flakes
2 large red bell peppers, cut into dice sized blocks
30g Coriander, chopped
Grated zest of 1 lemon and 15ml lemon juice
Salt and freshly cracked black pepper
Cook the potatoes for 3 minutes in salted boiling water. Drain in a colander and set aside to dry completely, this can be done in the oven too for a short spell.
Line a baking tray with tin foil and spread out the potatoes. Pour over both oils along with salt and black pepper. Mix gently, coating the potatoes, roast in the oven for 10 minutes. Add the garlic, chilli flakes, red pepper and half the coriander. Return to the oven a further 25 minutes. Toss the potatoes once or twice. Cook until the potatoes are cooked, a golden colour and tender.
Remove from the oven, transfer to a large mixing bowl. Add the lemon zest, juice, season to taste.
Serve garnished with the remainder of the coriander.
Serve with a cool Tzatziki on the side.
TZATZIKI
500ml Double cream Greek yoghurt
1 medium English cucumber, peeled, halved, de-seeded and grated into a colander and drained of all moisture (20 minutes)
10ml salt
1 clove of garlic
15ml Olive oil
15ml lemon juice
30ml fresh mint leaves, chopped
Once all the water has been extracted from the cucumber mix all the ingredients. Chill and serve in a separate bowl.
Bon Appetit
I doubt whether we'll get to the beach, but we will do some chocolate over-indulging. To my Jewish friends, I wish you and your families a Blessed Passover.
---