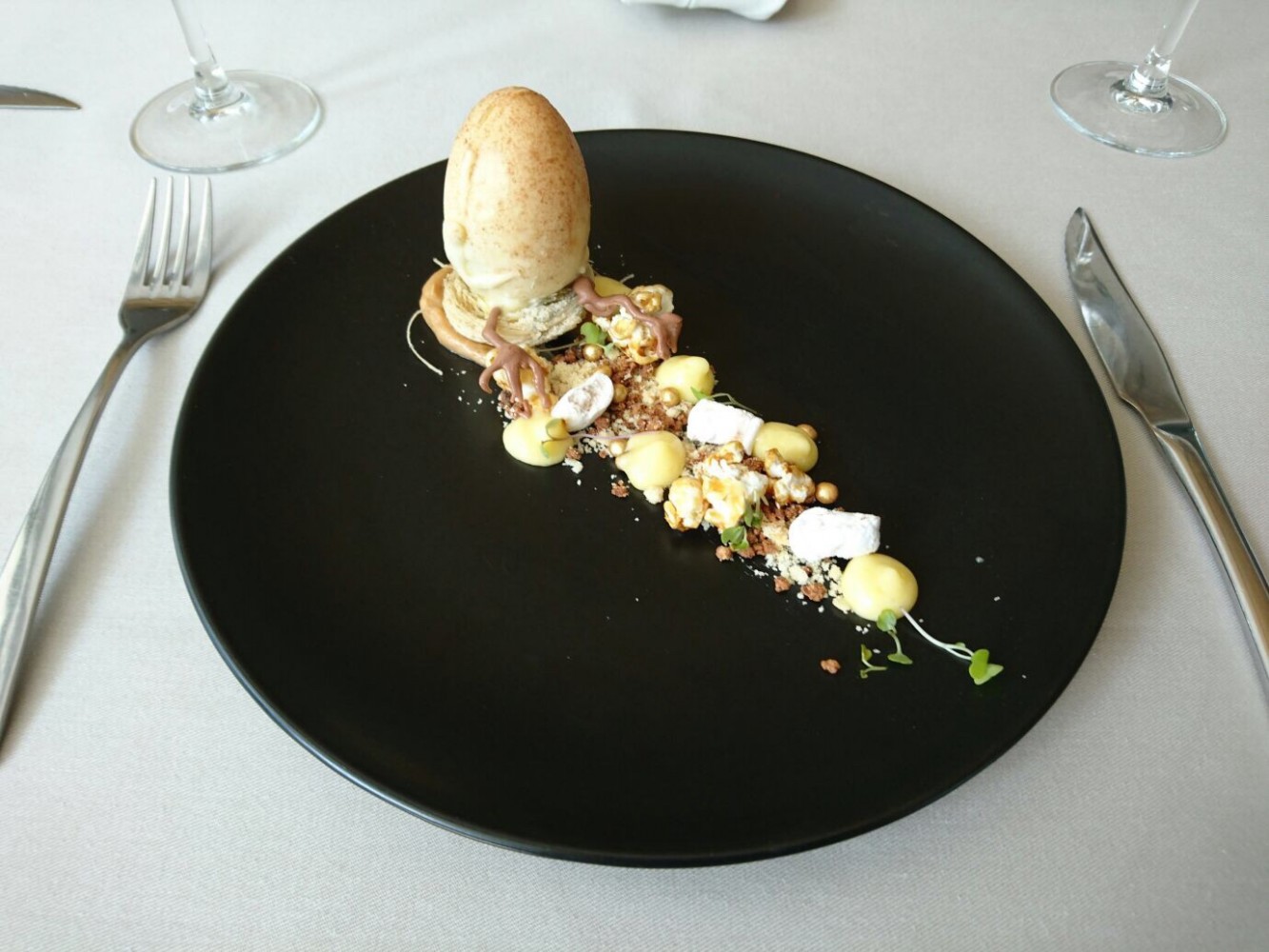 Things are tight in this house. We have a couple of hours left to do all the packing. This year has gone from 0-365 in a flash, yet, we've achieved much. Our country has reached all-time lows and surprisingly we've become more unified, determined and resolute about our future, our freedom and our democracy. We've brought down one corrupt government, we'll do it again.
My Precious one celebrated his birthday, clickety-click it was sixty-six. To celebrate we went on a surprise Gourmet Gallivant to Cape Town. We wined and dined at the finest restaurants, walked, talked, laughed and sang along to Singing in the Rain at the Artscape theatre. We got the nod and enjoyed a lovely lunch on the terrace at one of our favourite lunch time spots Café Paradiso, walked down Long Street to feel the vibe and had a fabulous coffee at Long Street Café, our second choice but, Truth was preening it's feathers for a do in the evening only allowing us a quick peek around. It is impressive.
We got ourselves all dressed up and found ourselves at Myoga for supper, we did the tasting menu and all I can say is WOW! It must be one of the best value for money menus in Town. Each course a masterpiece of flavour, technique and originality. Like all institutions the Vineyard Hotel oozes good taste, tranquillity and style.
Breakfast they say is the most important meal of the day. We did it my way and went down to Waterkant Street for a delicious brekkie at Hemelhuijz. Trendy, chic and upbeat. The doors had hardly opened and every table in the house was occupied. It was only 9h00! The menu offers something for everyone and we loved our freshly pressed juices. The coffee is good and so were the scrambled eggs!
Cape Town had a festive air about it, not only is it Summer, crowds were streaming along the now famous walk to the Cape Town stadium to support their team in the World Cup Sevens event. We were treated to some seriously grave faces on occasion as we met up with friends and family who'd stayed up far too late celebrating the Blitz Bokke taking the coveted trophy! There's no doubt Cape Town is the hottest spot to be right now.
It's summer and the living is easy. Picnic. Baskets laden with crusty bread, beautiful pates, preserves, salads in jars, salamis and prosciutto is all one can ask for. Long tables. Rolling lawns and huge umbrella oaks welcomed us to a surprise get together with old Varsity friends at Warwick Wine Estate near Stellenbosch. An informative wine tasting leads to conversations about cultivar, nose, palates and loosens the tongues. Precious couldn't have asked for a better day. Not even the early morning shower and cloud burst near Durbanville could dampen the festive air.
We started the day off in the rain and ended it with Singing in the Rain, an excellent production, not to be missed. The songs are all familiar, the cast impeccable and the storyline a classic. We were pleasantly surprised by the attendance, a full house. The standing ovation was well deserved. It was time for bed, we were all exhausted.
Tokara. Lunch. Perfect day. Thoroughly spoilt. Indulged. That's how we ended our Sublime Surprise Sixty Sixth birthday Celebration. This was my first visit and I loved it. Best service, fantastic food. Each course looked like art, which isn't surprising. Breath-taking art is featured everywhere. Huge sculptures, water colours, photography, wood carvings, modern and classic. A feast for all the senses. I loved it all. The end of the weekend was upon us but we couldn't resist a walk through the vineyards, olive groves and a last stop at the Deli. This beautiful valley near Stellenbosch is well worth a visit. Bookings are essential of course.
Dashing around multi-tasking makes for a very confused me, therefore it's not surprising I tried jamming the laundry into the cutlery drawer, found my mascara in the deep freezer. Still looking for our Wi-Fi modem, had it this morning. I hold up a pair of socks and have no clue why. I've cleaned more fridges, stoves and washed more floors than I ever imagined I could. I've wrapped and tied my Christmas gifts, but, I've not got one from Me to Me yet. There's still time for that.
It's been a good year. I've seen my grandbaby, he is a Prince and an Einstein, even if I say so myself. He's crawling. He laughs exuberantly and talks non-stop, he's unified us and I can't begin to describe the feeling I have in my chest when I think of him. It's excruciatingly amazing. He is a perfect miracle.
All the above restaurants have FaceBook pages, websites and are listed on TripAdvisor.
---