Lekkerwater Beach Lodge - Go With The Flow. Naturally.
---
---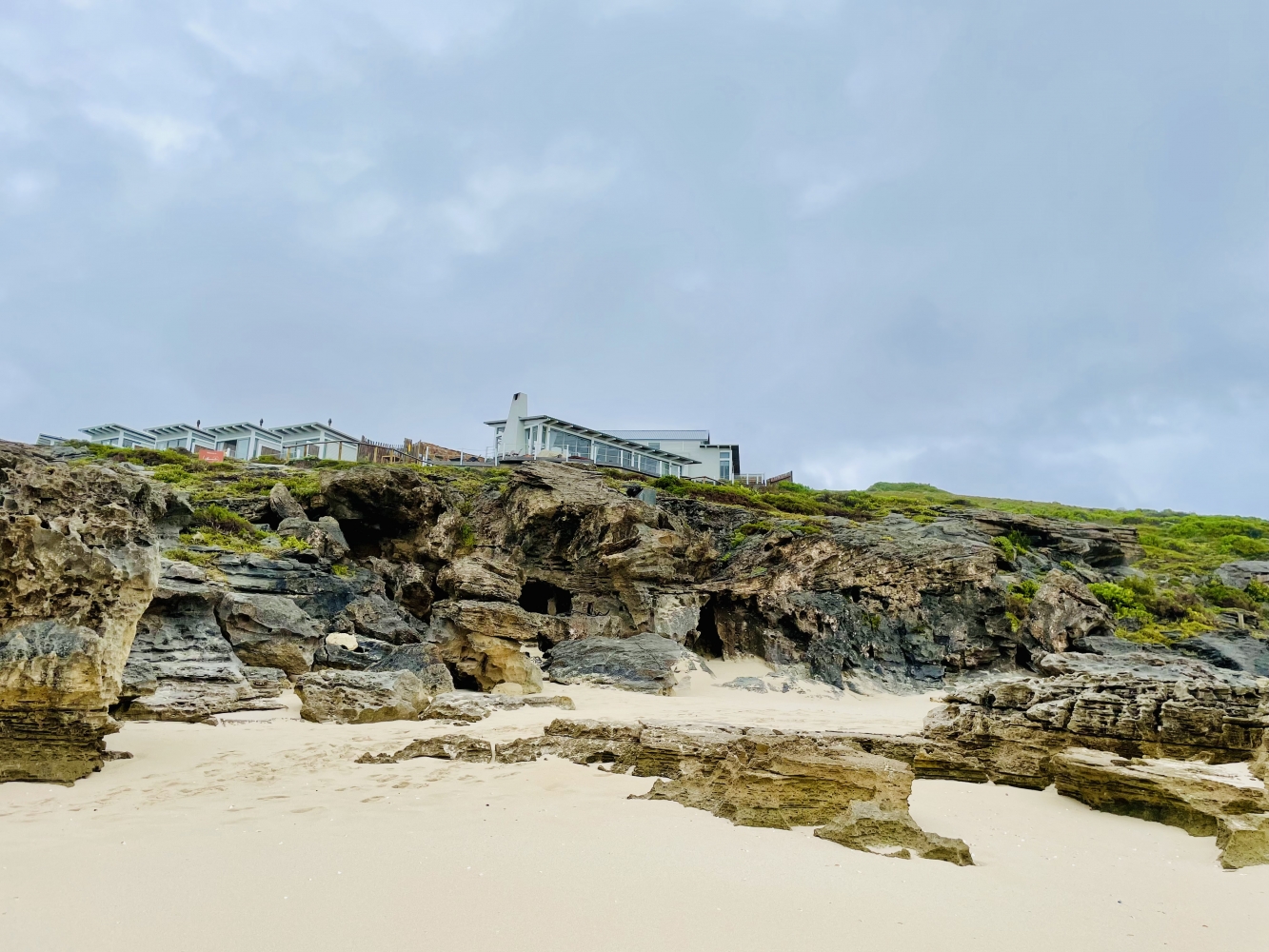 In October, three things happened simultaneously; one was a belated birthday celebratory weekend away, and the other two were unexpected events I never dreamed possible. Like most surprises, my life turned topsy turvy overnight. I had three days to prepare for a weekend away, a cooking class, an overseas flight, and a six-week holiday abroad. At times we have to grab the open door before it shuts us out.
Fortunately, Butch is pragmatic and ordered me to calm down, breathe and take things one step at a time. There was ample time to get my ducks in a row, he assured me.
In a jiffy, I packed the bare minimum for our two-night stay at Lekkerwater Beach Lodge, situated on an exclusive concession in the De Hoop Nature Reserve. Fortunately the dress code is casual, beachwear, sunnies and flip-flops. My problem though? It was still raining. Cats and dogs.
I was damned if I'd miss out. According to the website, I was in for a treat. "Here, we offer a new kind of luxury. The indulgence of wide-open spaces, peacefulness and privacy, gorgeous sea views, the smell of the ocean, barefoot beach walks and incredible sunsets. You won't find TV's, minibars, heated towel rails or air conditioning – this is where you can fully embrace and enjoy the simple pleasures of life."
Once I'd got the cogs clicked and turning, things fell into place, and we were able to set off on Friday morning in time to stop for a hot Minestrone and crusty bread lunch in Bredasdorp, just two hours from home, before setting off to meet the guides and guests who would be our companions for the weekend.
It would be a wet weekend. There was no sunshine nor clear skies, and the road to our meeting point was painstakingly slow as we navigated ruts, puddles and mud in a sedan. With hindsight, the drive to the Lodge in a safari vehicle made perfect sense.
The short scenic drive through fynbos, grasses, and rolling hills set the scene and prepared us for a weekend in nature. There was a collective gasp as we tipped over a hilly summit and saw the Lodge nestled below, with a six-kilometre stretch of pristine white sandy beach and the Indian ocean before us. The guides winked and smiled knowingly. They knew this was coming, of course.
While we snacked and quenched our thirst, introductions were made, the chef told us what to expect on the menu, the manager Jo briefed us and allocated our suites. We were free to roam, relax in our rooms or stay and enjoy the views from the deck.
We soon had our binoculars and cameras out, ready to catch a glimpse of the Southern Right whales that migrate from Antarctica to calve and breed in the warm waters. We weren't disappointed, and soon someone spotted a mother and her calf in the breakers.
Butch and I were allocated the Family Room with unsurpassed views of the coastline and sea. We soon had a fire blazing and settled to take it all in. While he read and napped, I went for a walk on the beach, retracing some of my steps taken on a previous hike with friends.
Although the landscape hadn't changed one iota, our lives had changed drastically. That's the thing about nature's rhythm. It ebbs and flows while we battle and plug on to stay afloat. With only a screech of gulls and five breeding pairs of Black Oyster Catchers and a bluebottle for company, I kicked off my shoes, dug my toes into the cold, wet sand, unwound and found my equilibrium again.
Just before sunset, refreshed, we made our way back to the Lodge to meet up for sundowners around the Gin Bar. Indigenous coastal herbs like pelargonium, wild rosemary, and dune asparagus are foraged and used to garnish and flavour locally distilled Gins.
As a tea totaller, I was pleasantly surprised by the attention I received from Gift who offered to shake up a virgin cocktail for me. Throughout my stay, I was continuously topped up. Thanks Gift.
In the open kitchen, Chefs Tatenda and Don were preparing our three-course dinner using local produce to create traditional South African cuisine with a twist. By breakfast the following day, they would have their hands full with us as we badgered them for recipes and suggestions of a cooking class. They took all our bantering with good humour and diplomatically declined our enthusiastic proposals.
We all dined at the communal long table and soon became well acquainted; that's what happens when good food, excellent wines and stimulating like-minded folk get together.
Inclement weather marred our days but did not prevent us from taking every opportunity presented to go on hikes, exploring the coastal areas, dipping into rock pools at low tide, searching for and finding the resident octopus. Imparting their knowledge, our informative guides Chade and Matt showed us and taught us about the smallest molluscs, snails, fish and colourful anemones that flourish along this coastline.
Another highlight was our relaxing dip into the hot tub situated on a rocky shelf overlooking the beach. Getting the water to a desirable temperature takes time and patience, but the result is pure bliss. While we were dipping and wallowing, a group of bare footed hikers, drenched and dripping plastic raincoats ambled by, quite unaware they were under scrutiny. This time I did not envy them.
Our two-night stay soon came to an end. Reluctantly we packed our bags, said goodbye to our new friends, and waved farewell to a compliment of exceptionally professional staff (Jo, Matt, Chade, Tatenda and Don) who wowed us with their attention to detail, friendliness, and care.
In our vehicle, waiting in the parking area was my life for the next six weeks. Dreamlike is how I describe the adventures awaiting me.
Lekkerwater means "sweet water." This certainly is one destination everyone should have on their bucket lists. The perfect hide-way or a romantic getaway, honeymoon, family get together, or special celebration.
I'm still figuring out the ingredients for the delicious spicy nut and seed snack served with cocktails. There was a definite hint of curry.
Natural Selection
Lekkerwater Beach Lodge at De Hoop Nature Reserve
PS. also voted TIME's Best Places To Visit.
---