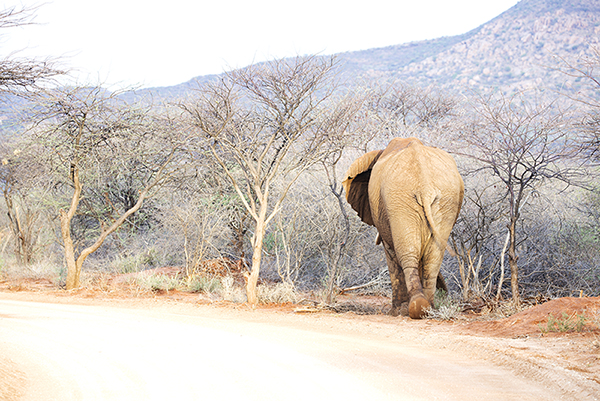 Our friends' enquiry about the weather in Zimbabwe got the ball rolling rather unexpectedly. We were on our way to Mana Pools for the summer holidays when I put a spanner in the works. I like glamping. Sadly a wet tent doesn't do it for me. I've got the (wet) T shirt to prove it.
Picture the scene: 2005 Kgalagadi, Easter weekend, a cloud burst and a river ran through our tent. Some of our books came floating past as we sat on crates. We covered up in black garbage bags. My hair frizzed while my sister-in-law belly laughed, but remained perfectly groomed. Precious and I looked like drowned rats. Nothing was spared. For three days we had to share one miserable sheet.
By mid-October most National Parks or Game Reserves are fully booked. Precious, who is a fundi on anything African began his search. We were able to secure a 7 day booking at Erindi Private Game Reserve in Namibia. The following facts sealed the deal
• 70 719 Hectare
• MALARIA FREE
• Over 10 000 Animals
• Over 310 Bird Species
• Namibia Central Plateau
• Herero Name "Place of Water"
There are three accommodation options; Camping, self-catering bungalows at Camp Elephant and a luxury lodge Old Traders Post. We prefer self-catering. Camping here is a notch or two above the norm, the facilities are top drawer, and each campsite has a thatched area for the tent. Individual "kitchens" and bathrooms too.
Old Traders Lodge is luxurious and all your needs are catered for. The lodge is situated on a waterhole, the large colonial veranda is the perfect spot to while away the hours with a gin and tonic while enjoying nature take its course. Having lunch there was to be our special holiday treat, unfortunately I was disappointed, a very ordinary buffet was served; although, I did enjoy the baked pudding and custard. If asked, I would recommend a trained chef with a better than basic understanding of a kitchen. I believe when one pays top dollar one is entitled to above average home fare.
All the bungalows at Camp Elephant are situated very close to a large man-made waterhole. Comfortable benches under thatch gazebos dot the perimeter of the fence and it's here that some of the best sightings can be made. After our daily game drives we would find ourselves there waiting for one of the three crocodiles to make a splash, or kill and we enjoyed the antics of the Hippos. It's here that we saw most antelope species as well as Elephant, giraffe and a great selection of water birds. Sunsets are really magnificent especially when the black Wildebeest kick up some dust. After the thunder storm a large rainbow coloured the sky while the sun set.
The bungalows are comfortable, well stocked with utensils, crockery and cutlery. The furnishings are all adequate and comfortable. The shower was very good! We were disappointed by the lack of urgency shown by the maintenance staff to repair a nagging leak in the kitchen, they were well aware of the problem but only attended to it when we complained.
Cleaners only come in daily on request at an additional fee, but, do come in every third morning to freshen up and replace linens and towels. Being luxury accommodations I would've thought a daily clean would've been nice.
There is a very well stocked convenience store at the gate where most necessities can be bought. The wood is excellent and the price reasonable. We should've stocked up.
Fees are charged for all games drives, self-drives too. We treated ourselves to two game drives with a very accomplished guide Josh. He was friendly, informative, quick to spot the game and very enthusiastic to show us as much as possible even if it took a while longer or made us drive farther.
His knowledge of the bush is excellent and we learnt a few new facts:
• The Leopard Tortoise expels water when he's picked up. The water is held in a "reservoir" in his body, which hydrates him when he needs it, they walk many miles and sometimes water is very scarce. Picking him up robs him of his water supply which puts his life at risk. We mistakenly think its urine, it's not.
• Elephants also store water in an Oesophageal pouch, which they use to spray themselves with to cool down. They do not drink that water.
• Impala have a black spot on their back legs, near their hooves. When they're ambushed or spooked they buck and knock their hooves together. In doing so they release a pheromone which would later enable them to regroup.
• There is an extra, very sensitive network of veins under the dark spots on the Giraffe's hide, which helps the animal cool down.
I must make a special mention of the "extra mile" Josh walked very regularly to our bungalow to inform us of interesting sightings or when something may happen at the waterhole. Thanks Josh you are a star!
Seeing Black Wildebeest, Caracal, African Wild dog (endangered species) was special, it was a unique experience to see Springbok and Impala grazing together and, to see Hippos and Crocodiles, especially with a pod of young 'uns was a treat, both species in very unusual conditions! Sadly due to the severity of the drought rangers put out lucern to augment the animals' grazing.
Erindi boasts an amazing array of diverse landscapes - from golden savannah to dense bush with mountains, natural waterholes, grasslands and pans. It was fascinating to see how the earth changed from dry, barren and overgrazed to green once the rains came. Namibia boasts the most extraordinary landscape, and the trees, grasses and plants are varied and hardy. Single animals or small herds were common, we surmise it happens to minimize competing for food and water. They too re-grouped once grazing became more abundant. Impala ewes are able to prolong gestation periods until conditions are conducive to going into labour. Sometimes up to 6 weeks. We missed the lambing season this time.
Although we enjoyed our stay at Erindi it is my opinion that a 2-3 night stay would suffice. We found it quite frustrating, but understandable, that many roads are exclusively reserved for their own game driving vehicles. The National Roads Dept. has a public road running through the park unfortunately maintenance is a problem and upkeep seems to be neglected. We are always flabbergasted that 4X4 drivers don't deflate their tyres on gravel roads, one would think everyone knows they cause the ruts and corrugations.
Until a decade ago, which is very recent in wild animal terms, hunting was done on this piece of land, we found many of the animals to be very skittish, shy and nervous. It was quite challenging to set our cameras up and get a good shot. Eventually we did see two Lions and some Cheetah, this of course is luck of the draw as many guests were lucky to experience a lion kill at the water hole the previous week. We just missed out.
Would I return to Erindi? Certainly, if I was en-route to either Etosha or Swakopmund I certainly would over-night there and possibly stay for an extra two days. I doubt whether I'd make it my holiday destination as it's simply too far to travel from the Western Cape, we have a myriad options available much closer to home.
ERINDI PRIVATE NATURE RESERVE
P.O. Box 40551,
Ausspannplatz,
Windhoek,
Namibia,
Phone: +264 64 570 802
EMAIL: reservations@erindi.com
---