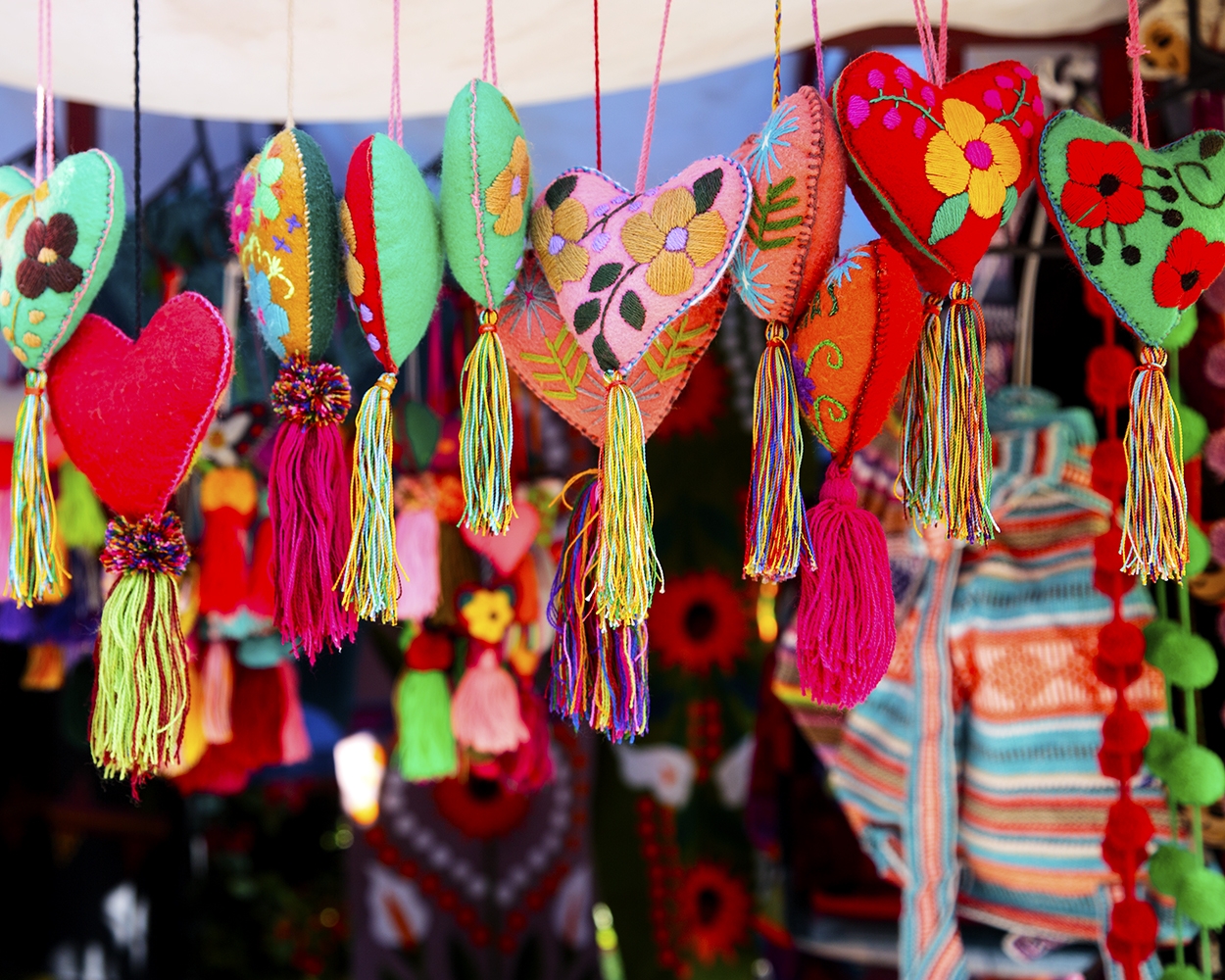 Say me, say you, Sayulita! That's the way it should be. Naturally! Right next door to Punta de Mita is this uber cool hippie/surfer beachfront village — I've been told it's very similar to Tulum, but with waves. All roads lead from the steep hills down to the sea — surrounding the zocalo (town square) are cobblestone streets lined with brightly coloured buildings and murals. Bunting, strung up from roofs line the streets down to the beach, giving the space a festive air and stirs up excited anticipation. So come with me, let's take a leisurely stroll in Sayulita!
It's all very well being holed up in a luxury resort, but, I'm an African and will always crave a little colour, chaos, busy streets and a dash of mayhem. So it was that we hopped on the resort shuttle bus and headed into town for a little loco moco, adventure.
The day was perfect, I would've loved to hop off on the outskirts of town, but, I was with a clutch of Canadians, and the driver knew he had precious cargo on board, so I'd have to chomp at the bit and get off in the town square, where everybody else disembarks.
Here colours are fruity, rich in discription like pomegranate, watermelon, pineapple, mint, lemon, blood orange and mango or magenta to describe the palette. All my senses awakened as I smell, taste, feel and am submerged in the vibrant, sunny, jewelled kaleidoscope of hues. As I scroll through my photographs my hands itch to grab a brush and paint my (small) hacienda walls orange, cerise and turqoise, an exotic explosion of colour. In less sophisticated countries I have always found the use of colour enhances their uniqueness. Its spectacular and refreshing. Sterility in all its forms evaporates effortlessly.
Tuck into a great, affordable meal at the many taqueria, check out locally made art at the many galleries and shop for stylish clothing and jewellery. The beachfront is lined with restaurants, surf shacks and bars, we camped out on the beach. Street sellers ply their wares selling trinkets and curiosities, we bargained, prodded and poked at various interesting objects and succumbed to the tall stories and selling points. Do be patient, a deal can only be struck after much haggling.
Shucked oysters are fresh and plentiful. Watch firsthand as freshly made fajitas and tacos are produced, eat sugary sweet homemade sweeties and ices on the beach while the children buy helium balloons. Here, everyone has their story to tell which opens minds and changes perspectives and prejudices.
I did indulge and dipped into my pocket for a pretty plate, ceramics are plentiful, beautiful, colourful, and so iconic of Mexico. The vintage earrings I bought are being kept for a special occasion and the lovely colourful cotton throws will be the first items packed when we move into our Honey Badger and go off on our adventures. My female portraiture collection has a new face, a lovely Frida Kahlo who scowls down at me daily, I'll continue to wink at her in passing. All in all I had a good time, received fabulous gifts to remind me of my visit to Sayulita, but, I regret not pulling out all the stops regardless of my weight woes, the embroidery is magnificent and the table runner I adored would've been perfect. I'll have to make do with a photograph. Pity.
Although the waves aren't nearly as exciting as some of the places I've been to, hot headed surfers hooked to the sport flock to the beach and get stuck into the action. I can't blame them, the water is warm, refreshing and being in the company of similar minded beach babes has a certain charm.
Sayulita ticks all the boxes for me. It's a destination I could return to as it reminds me of my escapades in Maputo, Mumbai and the markets of Hanoi. I'd like to get myself a little Airbnb apartment there, I think the town comes alive at night when the eateries, bars and salsa halls open their doors. Something to look into I dare say.
P.S I couldn't make rational choices when it came to my photographs, I loved them all. Please indulge me, note: you're not obliged to look at them all!
Some Sounds
---