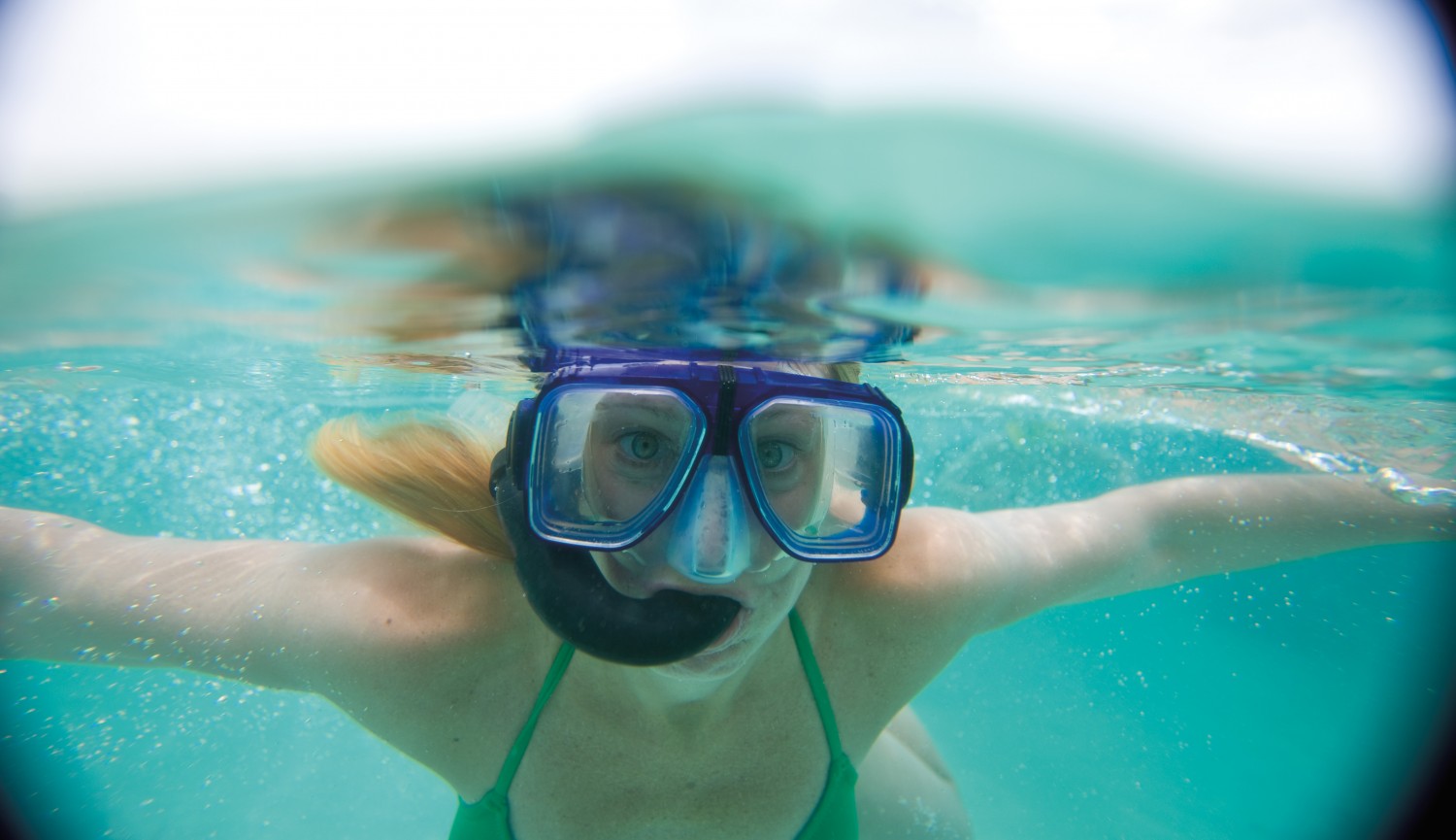 For a while now we've been hearing rumours about snorkelling with Sea Horses,"Right!" I thought "and I'm talking to Faeries!" they're almost extinct and live in the Tropics somewhere. Exactly, in Inhambane in the tropical waters there!
So one day we investigated, of course it's easier said than done as everyone has a different story, some say, it's just after Bar Babalaza, while others say near Barra, I think it's almost halfway between the two, on the left hand side of the road leading down to the Estuary. I think it would be better to take the GPS co-ordinates -23.8043 Lat & 35.4894 Lon.
The short journey through the palm groves gives us a glimpse of the lives of ordinary subsistance farmers, how and where they live and the conditions they live in. My only regret is the call of "sweetie, sweetie" from the children, two years ago that was unheard of and I find it sad that tourists patronise these friendly, happy children with sweets. Might a book or pencil not have been a better alternative? Give a man a fish and he has food for a day give him a rod and an education and he has food for life. Many folk depend on the sea and the estuary for food and an income resulting in indiscriminate harvesting of anything edible, from the tiniest mollusc to the threatened Sea horses. This happens due to a lack of education, poverty and unemployment.
Barra Lake & Sea is the spot to be. Make advance bookings as the trip has to take place during low tide. We set off on foot through the Estuary to the very quiet waters of the Estuary Reef. A pair of waterproof shoes are a necessity (Crocs or tackies) a bather, sun block, hat, sunglasses, water, camera and a GoPro! There we donned our snorkels, no other gear needed and floated away in the warm, blue waters.
The reef which grows on a long abandoned causeway is teeming with all manner of sea things, corals, stone fish, star fish, sea moths many species of reef fish, hairy frog fish, sea cucumbers, eels and coloured tropical fish, too many for me to remember. But of course the pièce de résistance was the tiny Sea horses and the very poisonous Stone fish so well camouflaged no-one would know unless a trained guide pointed it out.
We wallowed away for at least an hour and a half until the entire group had seen all the species. Our two guides were very informative and could spot the fish a mile off. I would highly recommend this outing even to someone who can't swim, by the end of the day you're sure to float.
It's only in nature that I truly experience silence and of course whilst snorkelling the only sound is one's own breathing and the expelled bubbles. It is while swimming amongst these amazing creatures that one sees them for what they are, rare, fragile, precious, amazing and so quietly going about their business. Thank goodness there are people who appreciate their uniqueness, fragility and care enough about nature and the sea to save them.
For lunch we took up the recommended local restaurant, directions were scant, but we meandered through the palm trees and villages until we found it! The beer was ice cold and just what the Dr ordered. The menu is limited to chicken, fish, mussels, clams or Mattappa and Cassava. (Local traditional fare) Prices are really great. We enjoyed our Blue Crab, Piri-Piri Chicken and Mattappa. We were shown how to shave fresh coconut, which was done in a very primitive but effective way and tasted really delicious. We also tasted fresh Coconut oil; this impressed our Canadians as they're into all that healthy stuff.
Last but not least, you'll need to do the trip in a 4X4 I can't imagine getting there by car. Children of all ages who are able to swim of course would love this adventure. It's educational, unique and gets them off the internet.
Barra Lake & Spa
+258 82 734 8643
www.ambriafrica.co.za
ambriafrica.vodamail.co.za
---